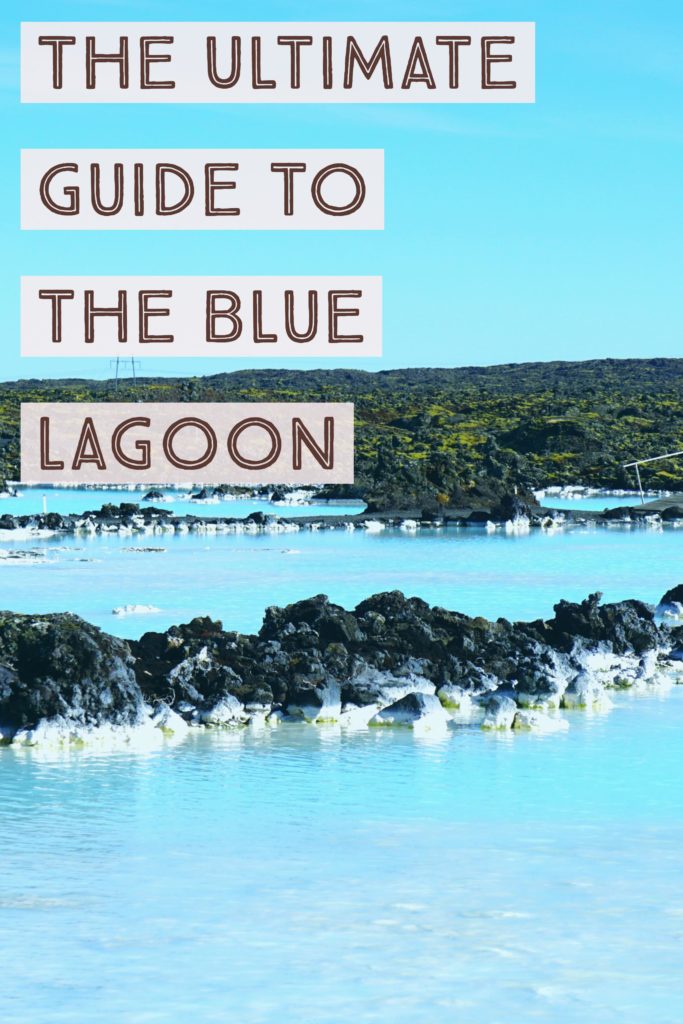 The Ultimate Guide to the Blue Lagoon
When I was planning my trip to Iceland, I found out that the Blue Lagoon was the number one most visited attraction, so I had to see what all of the fuss was about!
Book in Advance
Being the procrastinator I am, I didn't think to book the Blue Lagoon in advance. In fact, I was having so much fun on my Icelandic adventures, it kind of didn't cross my mind that I hadn't booked it yet. After a full day tour, I came back to the hotel exhausted. As I lay there in bed, suddenly it dawned on me! The Blue Lagoon! Oh no! I rushed to get out my laptop to book my tickets for the following day (which also happened to be the last day of the trip)
Location, Location, Location!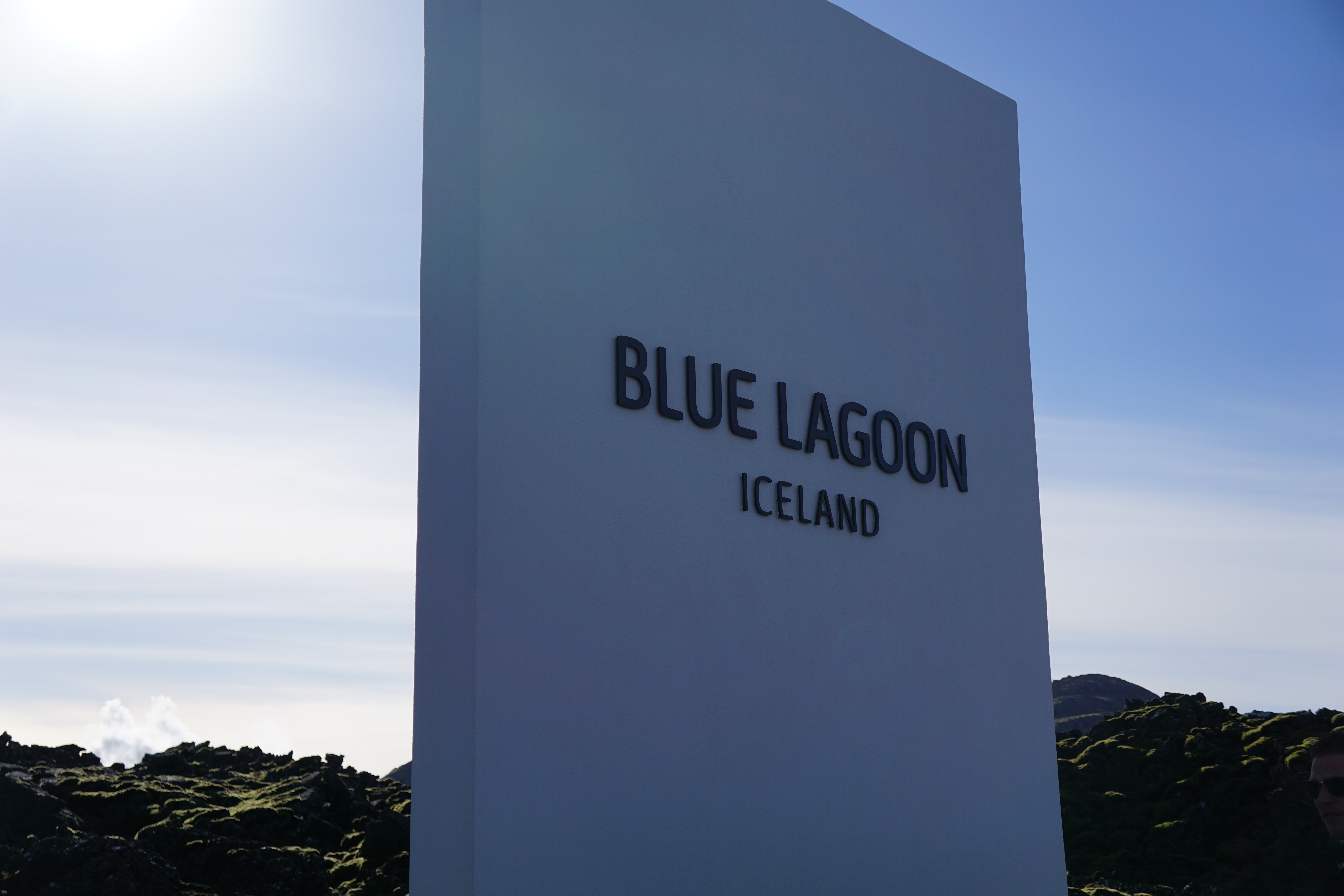 It is right by the airport so you can easily go before or after your flight. Many people choose to go upon arrival because a lot of flights arrive very early in Iceland (around 6 AM) so many hotels won't let you check in yet, so the perfect solution is to hit up the Blue Lagoon!
I personally went on my last day before my departure and I definitely felt more relaxed on my transit home! Another reason it's a good idea to go on arrival or departure is because it only costs a little more to upgrade to the Blue Lagoon option when buying your shuttle to or from the airport. This way you also don't have to pay for 2 separate fees- A shuttle to and from the airport AND a separate tour taking you to the Blue Lagoon.
It is important to note that there are free lockers inside the Blue Lagoon, but only for personal belongings. You will need to pay a minimal fee to store your luggage before you get to the entrance of the Blue Lagoon.
Ticket Options
There are many different tickets that you can buy at the Blue Lagoon ranging from the bare minimum- just the ticket, to upgrades of all sorts of packages. I personally recommend the comfort ticket because it also includes a drink and a towel and it is definitely nice to have a towel after so you are not running around freezing like a chicken with its head cut off as soon as you get out!
I did think about packing one from home, but as I only travel with a carry-on, it didn't make sense with the lack of room so it was nice that there was a ticket that offered one! Also there are many different drink options varying from soda, to slushies (which I had, they were yummy!) to wine and champagne so you definitely get your money's worth with this option!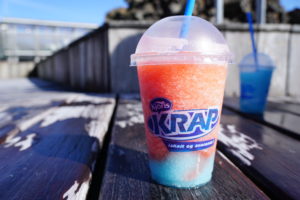 Before You Get In
Nudity is perfectly normal in locker rooms in Iceland so be warned if this is something you are not used to or haven't been around. If you are uncomfortable to get undressed in front of others, there a few small stalls that you can lock where you can get changed. I personally haven't been around nudity a lot in public so as I was walking in I happened to be looking down and when I looked up, I was in for quite the surprise!
You should also note that you have to take a shower completely naked before you even go in to the Blue Lagoon!
Hair Care
They advise women to put their hair up for a reason! Also, they provide conditioner and you should put it on before AND after you get in! I didn't listen to the advice because I wanted cool Blue Lagoon pictures with my hair down. I still think it might have been worth it, but my hair instantly felt incredibly heavy, dry and damaged. It took a week or two until my hair was back to normal.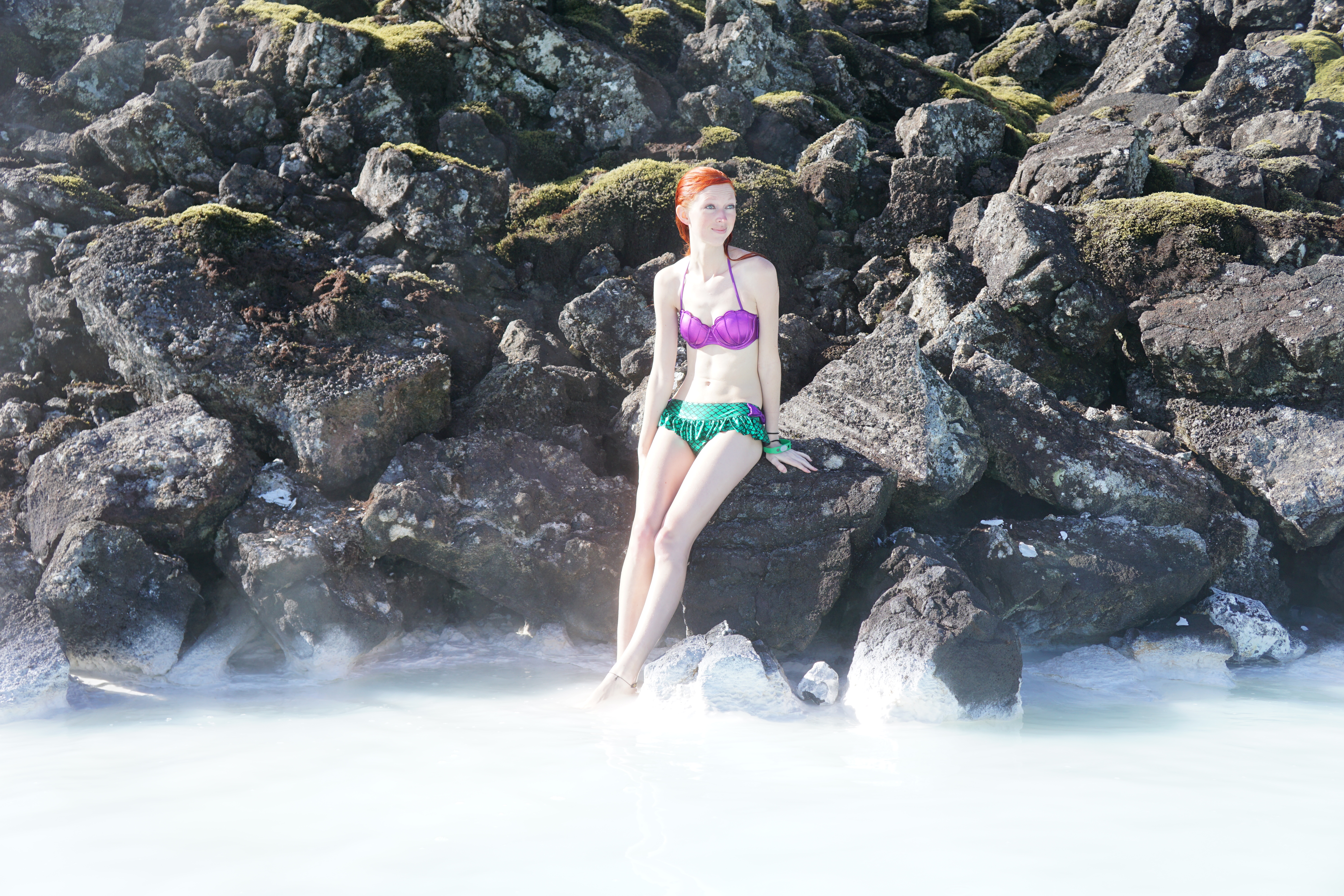 Taking Pictures
If you don't have a waterproof camera, you can rent a waterproof case for your phone at the Blue Lagoon! If you don't like that option or if you are traveling alone, there are greeters everywhere who are super friendly and can take your pictures and then if you give them your e-mail, they will send it right to you!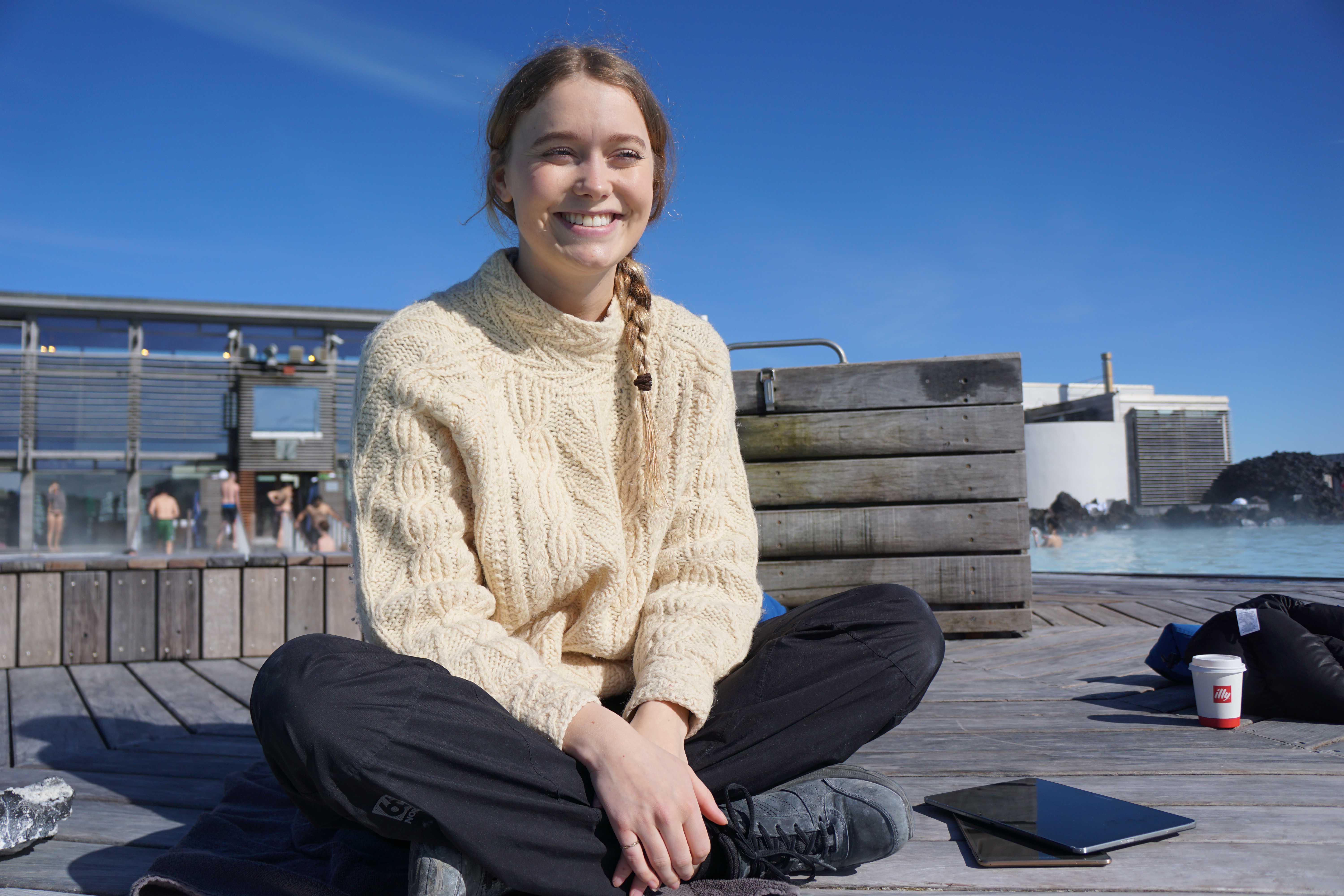 Face Masks
Make sure to try the different masks. There is an area in the middle of the Blue Lagoon where you get the masks and there are different kinds based on which ticket you purchased. I was able to try the mud mask and the algae mask.  The mud mask is included in the basic ticket and is supposed to deep-cleanse. The algae mask is included in the upgraded tickets and is supposed to nourish and enhance radiance. My skin never felt softer!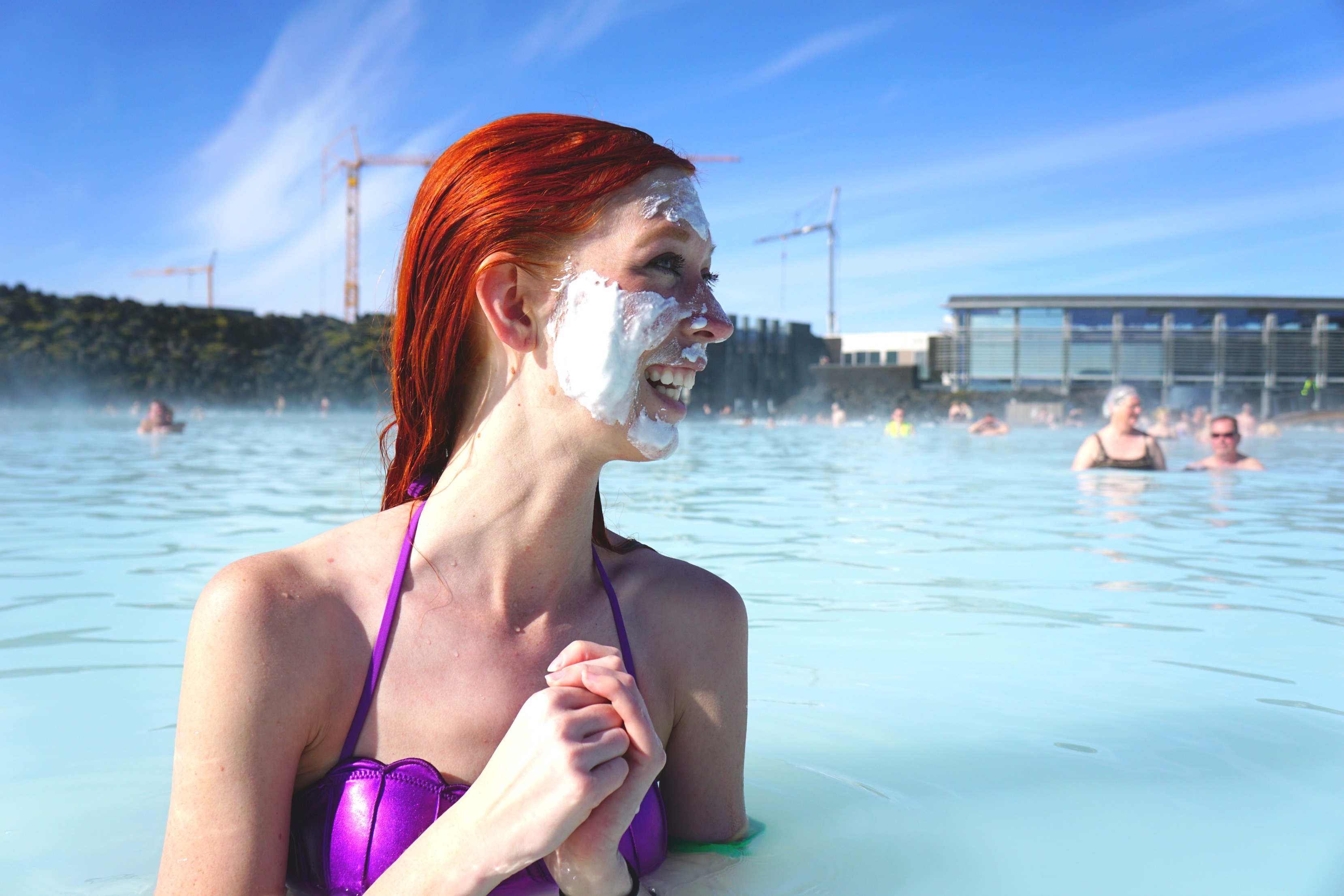 Leaving
After you have had your fair share and you are in the locker rooms getting ready to leave, it's nice because they have blow dryers and even plastic bags to put your wet swim suits in so you don't have to worry about any of the little essentials! The Blue Lagoon has thought of everything! Also, if you did take the shuttle to the Blue Lagoon it only comes once an hour, so make sure not to be late because it won't wait!
Overall, the Blue Lagoon is a bit more expensive than some of the other hot springs and pools around Iceland and I even experienced 2 other ones which I enjoyed. However, I still think the Blue Lagoon is worth it because it is so unique with its color and with the atmosphere. There are cool volcanic black rocks surrounding the area and it is just a very unique and relaxing experience!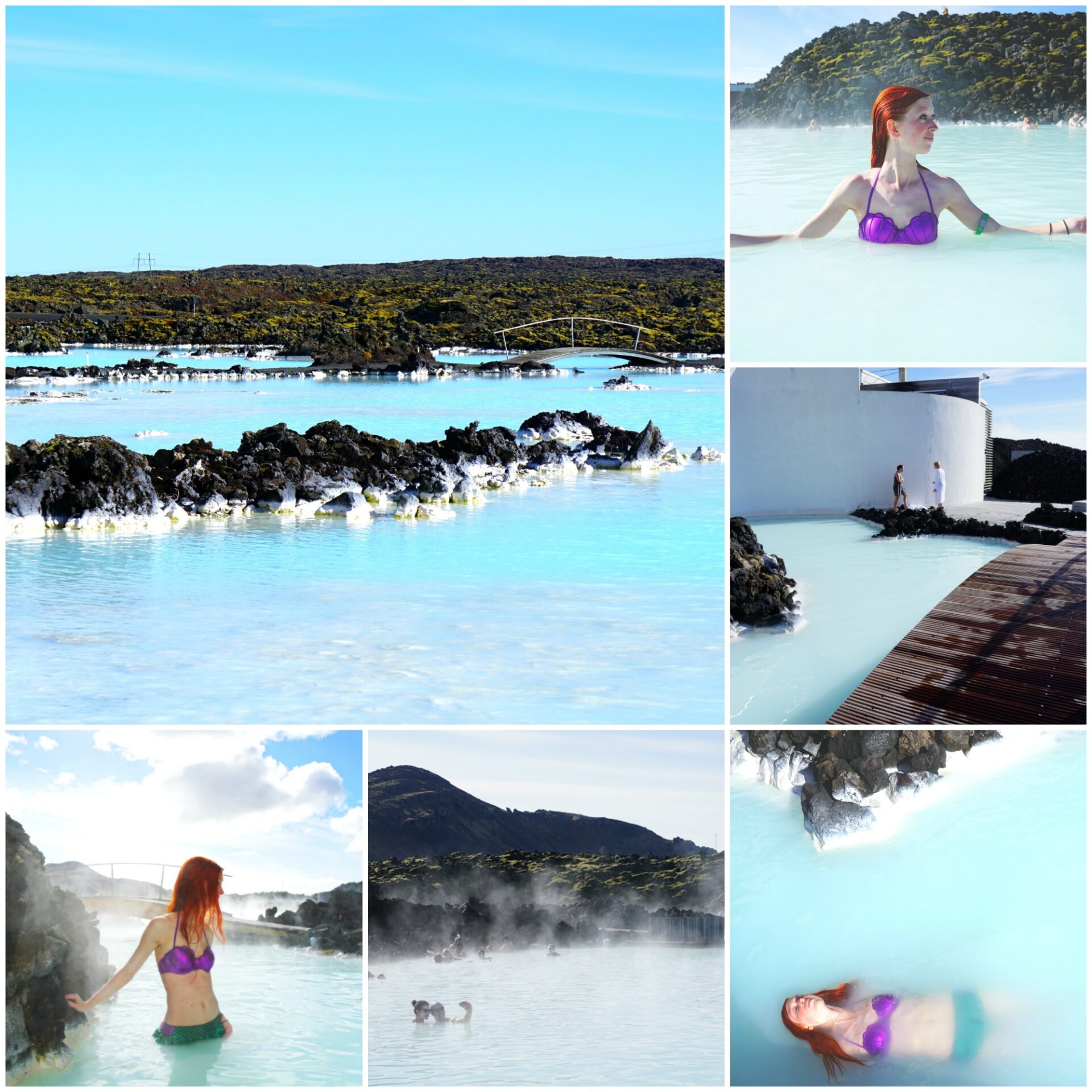 Shop My Style!
Like What You See? Pin it for later!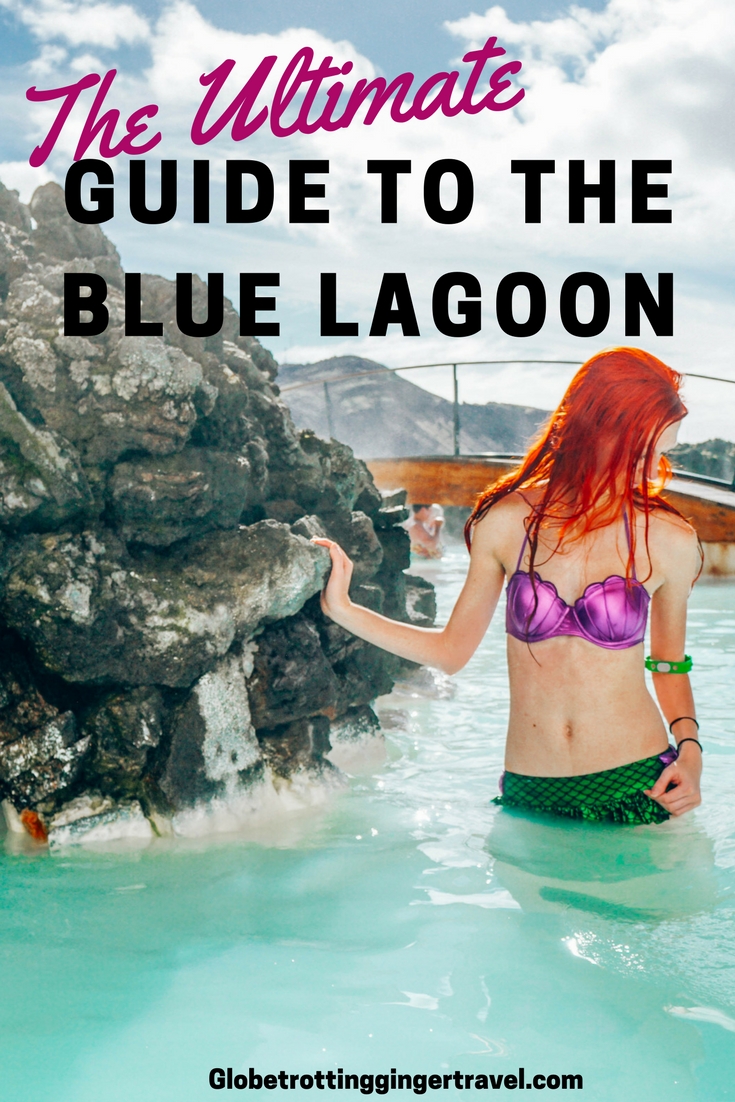 Disclaimer: I was a guest of the Blue Lagoon, but as always, all opinions are my own.