Top 20 Things to do in Chattanooga, Tennessee
There is a town in Tennessee that you might not have heard of, but that you definitely need to add to your bucket list! It was voted as the best town ever and after visiting, I can definitely confirm the truthfulness! There is so much to see, do and don't forget eat!
1- Tennessee Aquarium
To be honest, I used to want to be a marine biologist so I absolutely love aquariums, but the Tennessee Aquarium blew me away! Located in downtown Chattanooga, the aquarium includes two different buildings- one for freshwater animals and one for salt water.
The fresh water area was really fun because I saw so many animals I had never seen before and many species of turtles! Other notable aquarium exhibits included the new lemur exhibit, the butterfly garden, the alligator bayou, electric eels (that actually send out tweets!), the adorable otters and penguins and the jellyfish room with mirrors making it appear as if the room went on forever!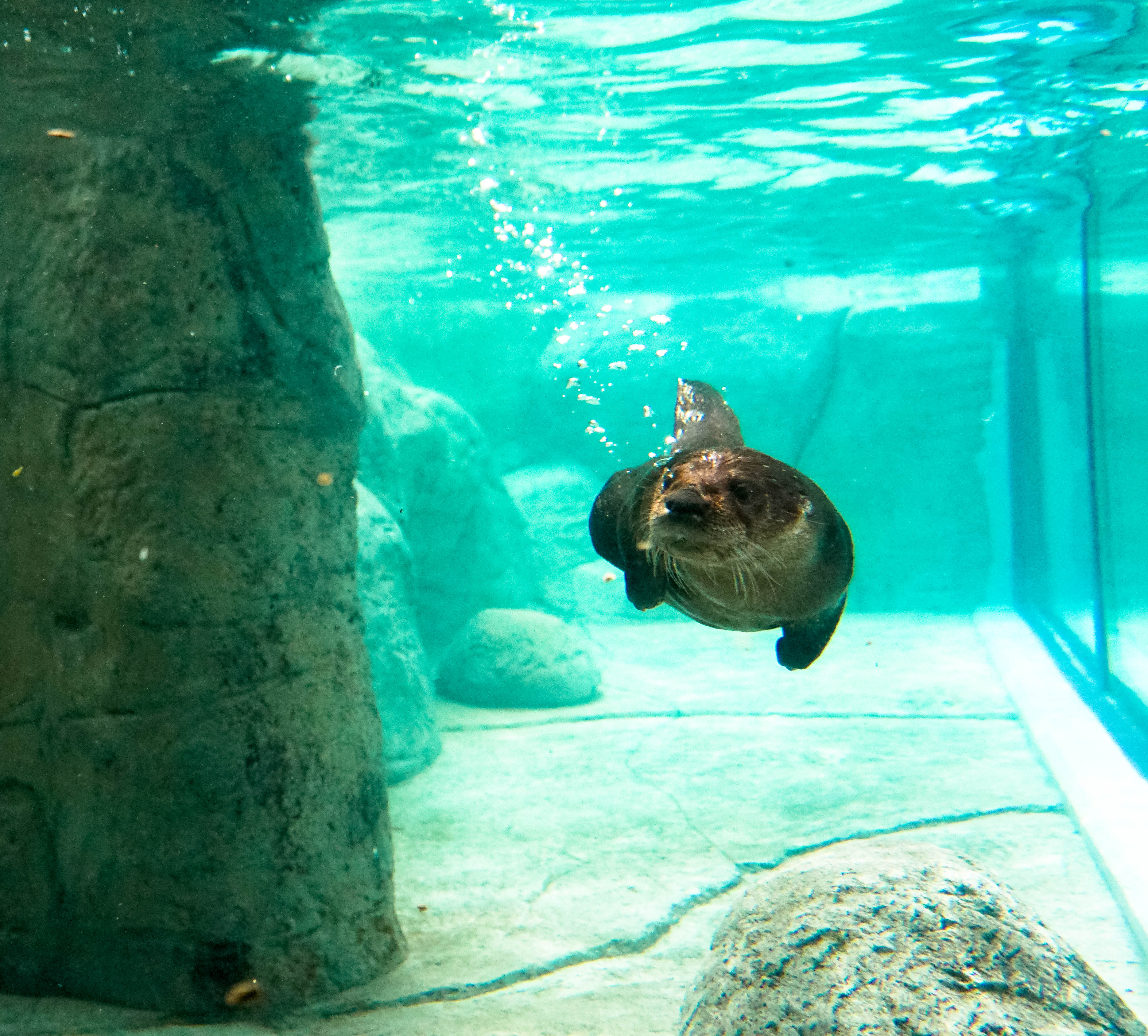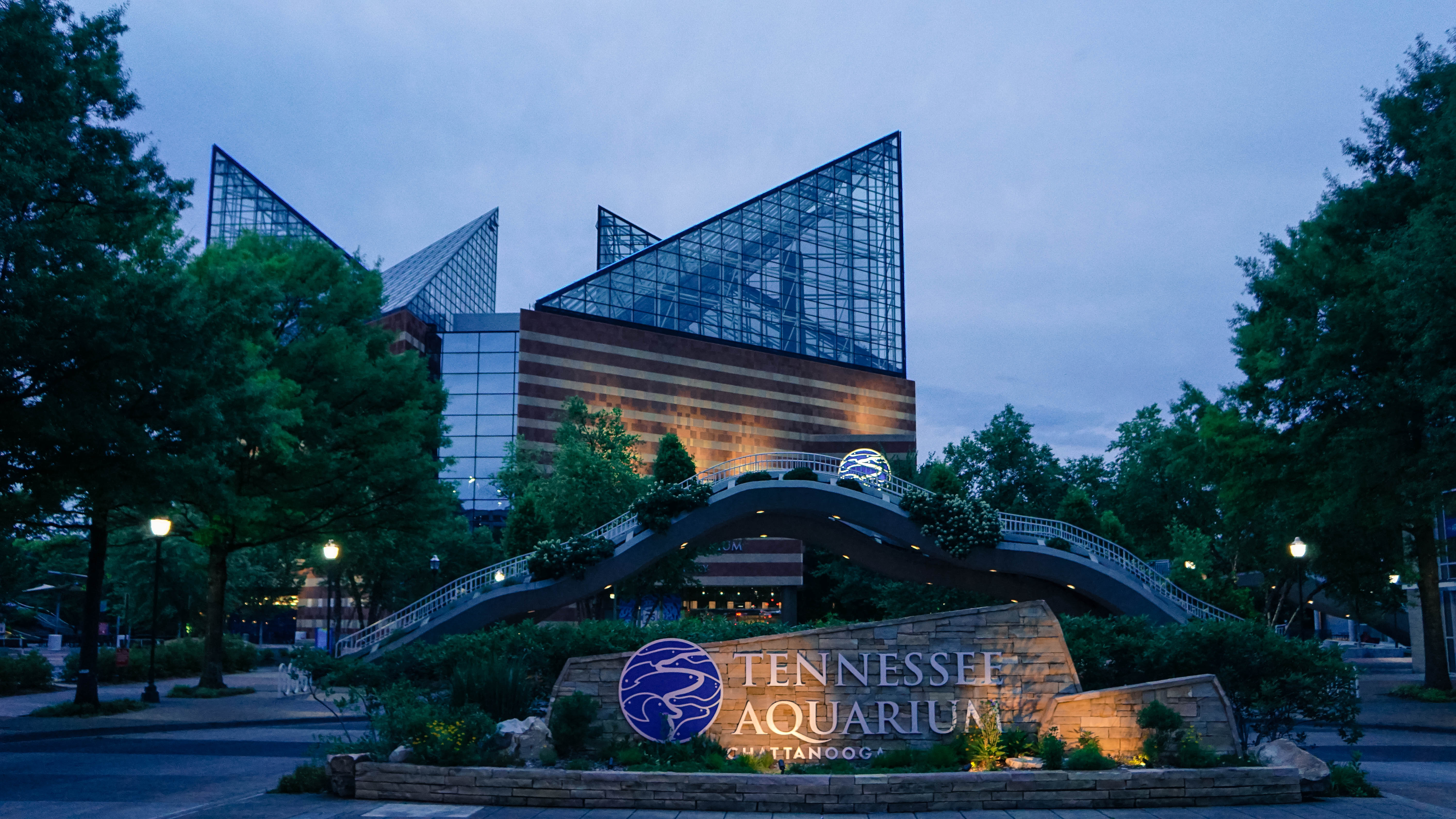 2- Rock City
Definitely one of Chattanooga's most unique attractions, Rock City is located atop Lookout Mountain, just 6 miles from downtown Chattanooga, Rock City is a true marvel of nature featuring massive rock formations, gardens with over 400 native plant species, and breathtaking views where you can actually see 7 states! One of my personal favorite parts was Lover's Leap waterfall!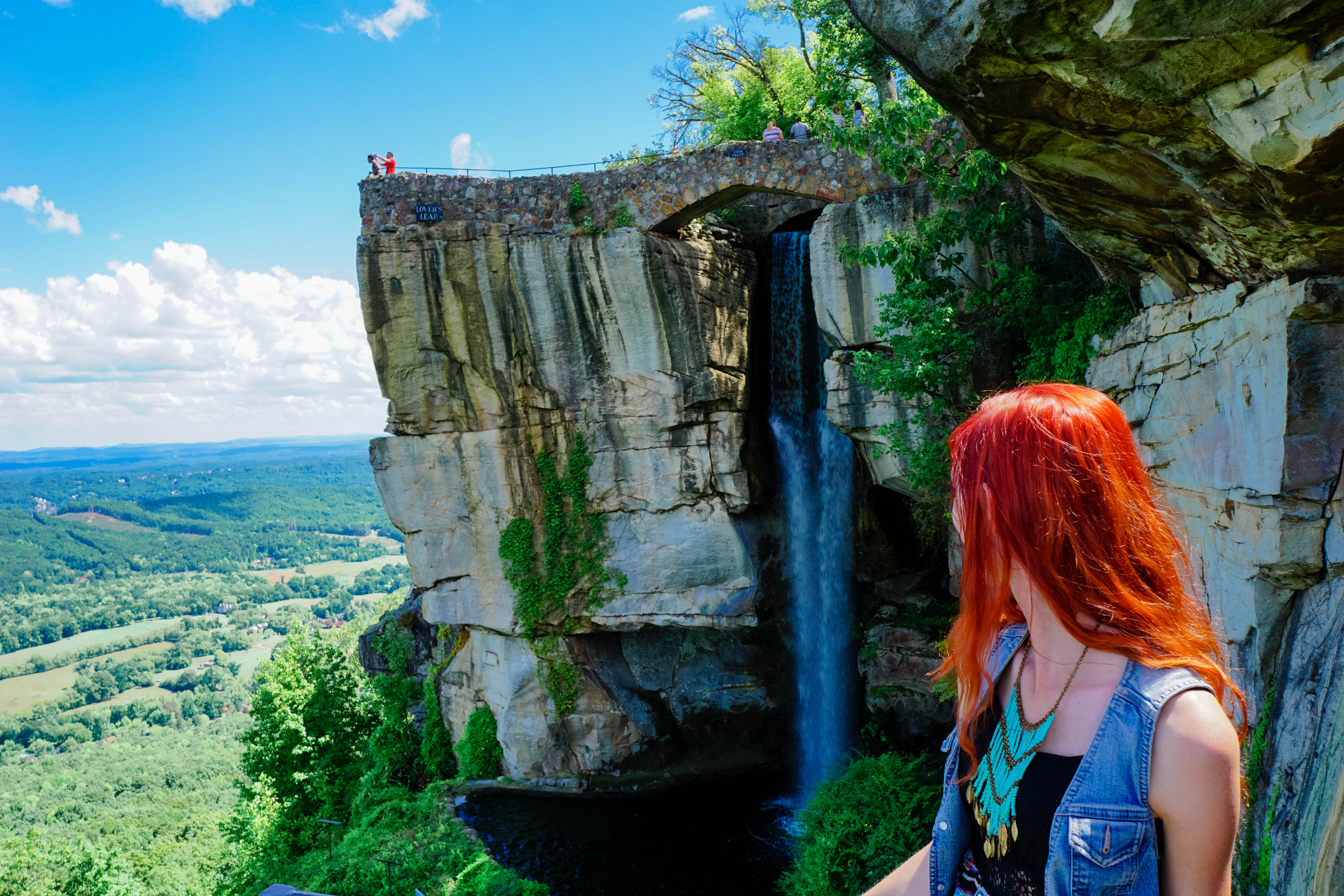 3- Ruby Falls
In 1928, Leo Lambert and a team of excavators found a breathtaking waterfall located over 1,120 feet below the surface of Lookout Mountain in Chattanooga. Lambert named the falls after his wife, Ruby, and opened the area as a public attraction in 1930. Ruby Falls is definitely a unique attraction and unlike anything I've ever seen before! The cave system is really big and fascinating and when you make it to the main attraction- the falls, they have a music and light show!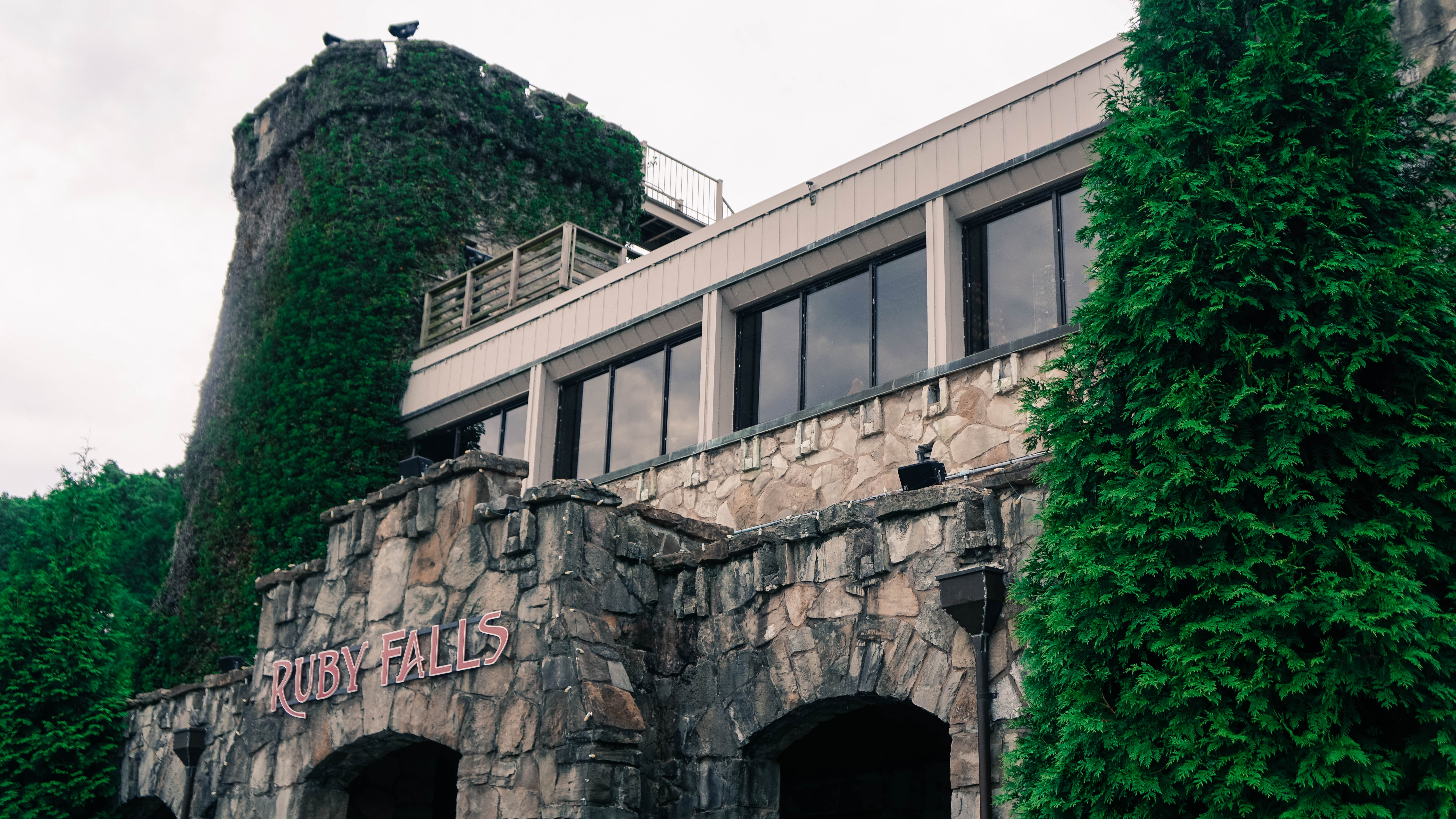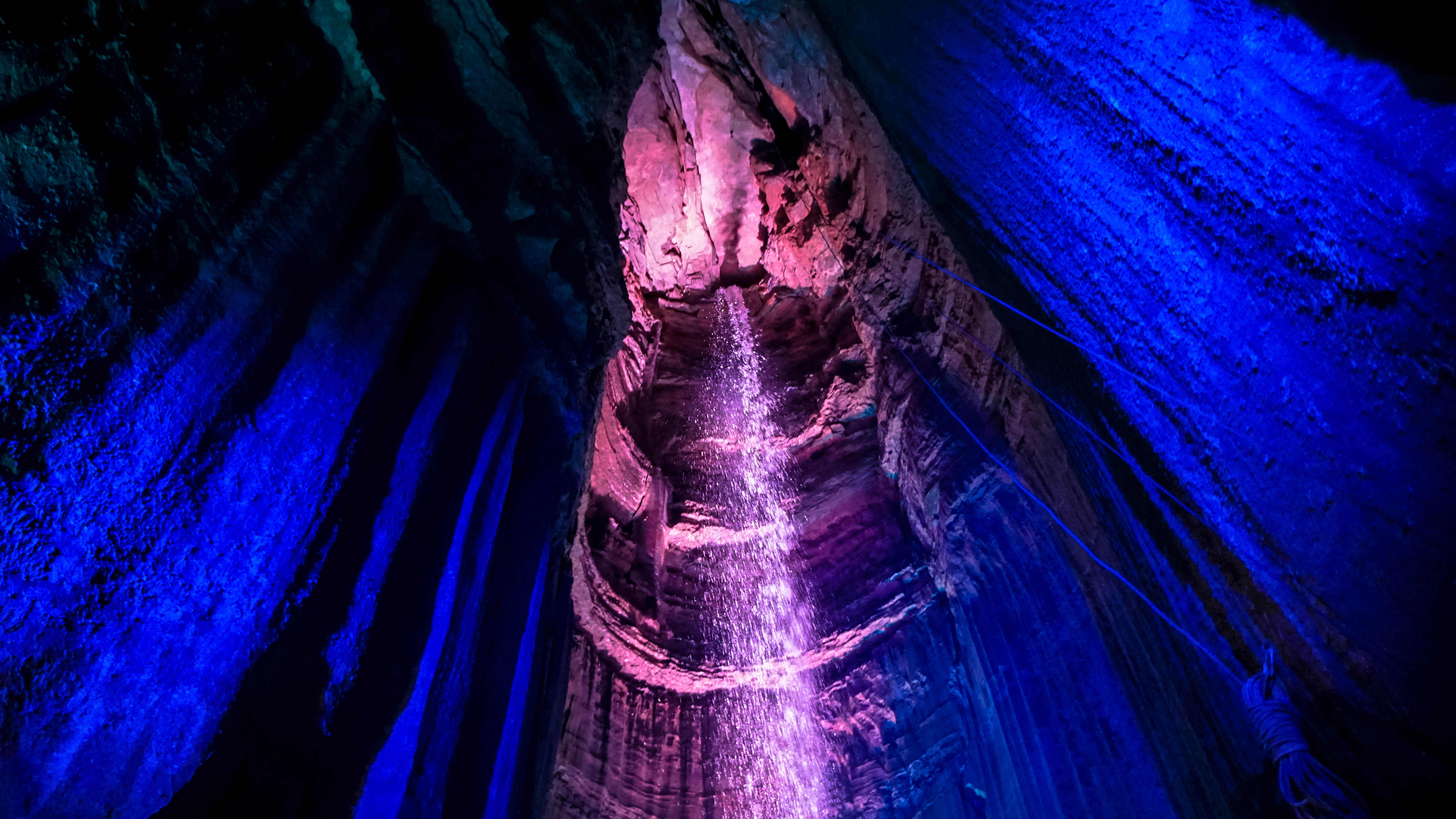 4- Ruby Falls Zip Stream
The Ruby Falls Zipstream Aerial Adventure was one of my favorite activities in Chattanooga and should definitely not be missed! When I was there I actually felt like I was in Costa Rica zipping through the rain forest! It is made up of suspended obstacle courses built in trees that include ladders, nets, walkways, bridges, tunnels, zip-lines and more! There is also a zip line which offers 700 feet of zipping and a three sided 40-foot Climbing Tower.
4- High Point Climbing
Something you definitely can not miss when visiting Chattanooga is High Point Climbing. Chattanooga is actually known all around the U.S for it's rock climbing and they have created a premier climbing facility that includes 30,000 square feet of climbing and bouldering indoors and outdoors- making it one of the largest gyms in the nation.
There are many different types of walls for all different skillsets and even pros will find the kids room to be a blast! There are two 15-meter speed climbing walls, lead climbing pit, two bouldering areas and the Kid Zone. If you are lucky, you might even happen upon Isaac Caldiero, who resides in Chattanooga and is the Champion of the entire American Ninja Warrior!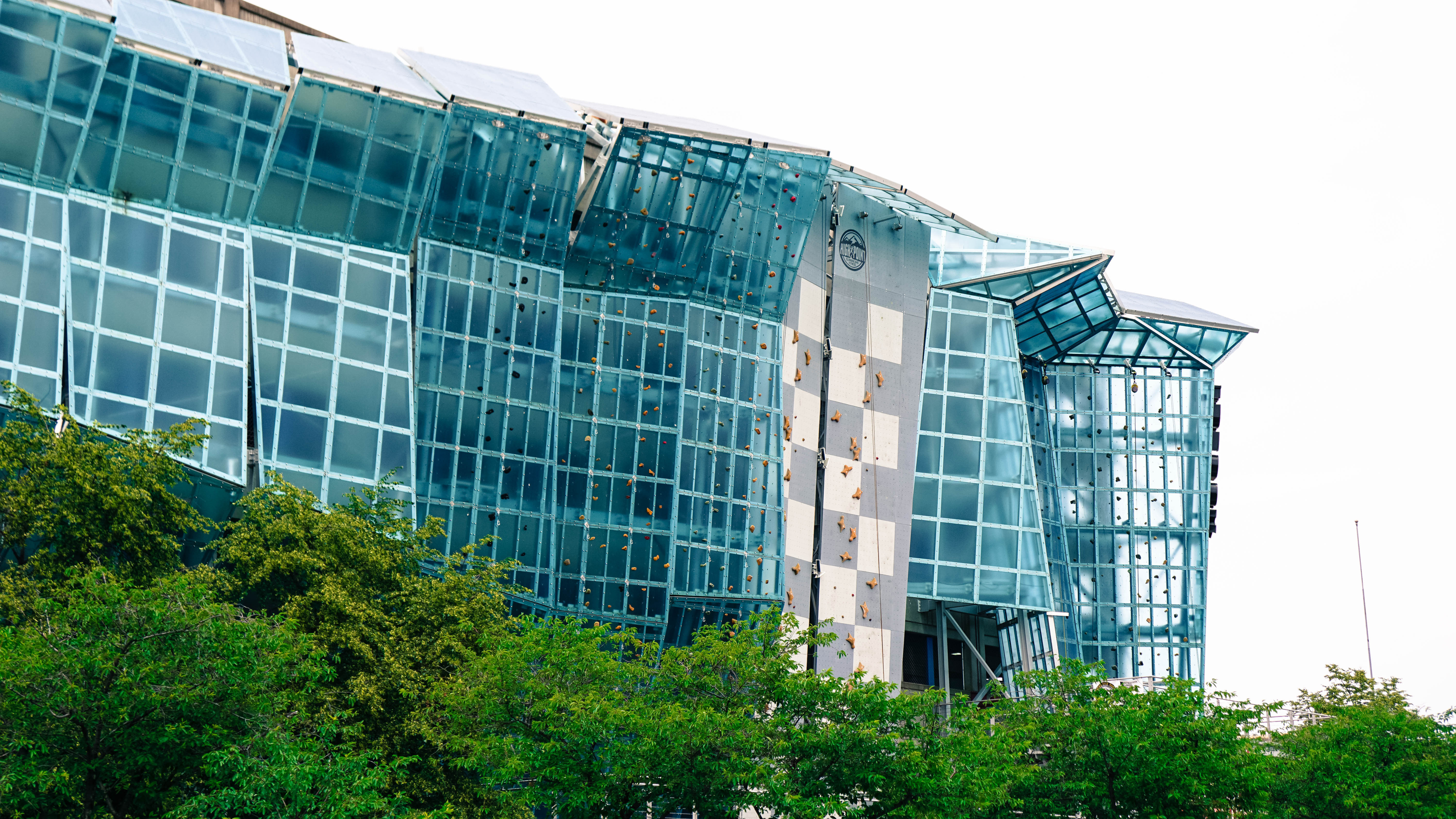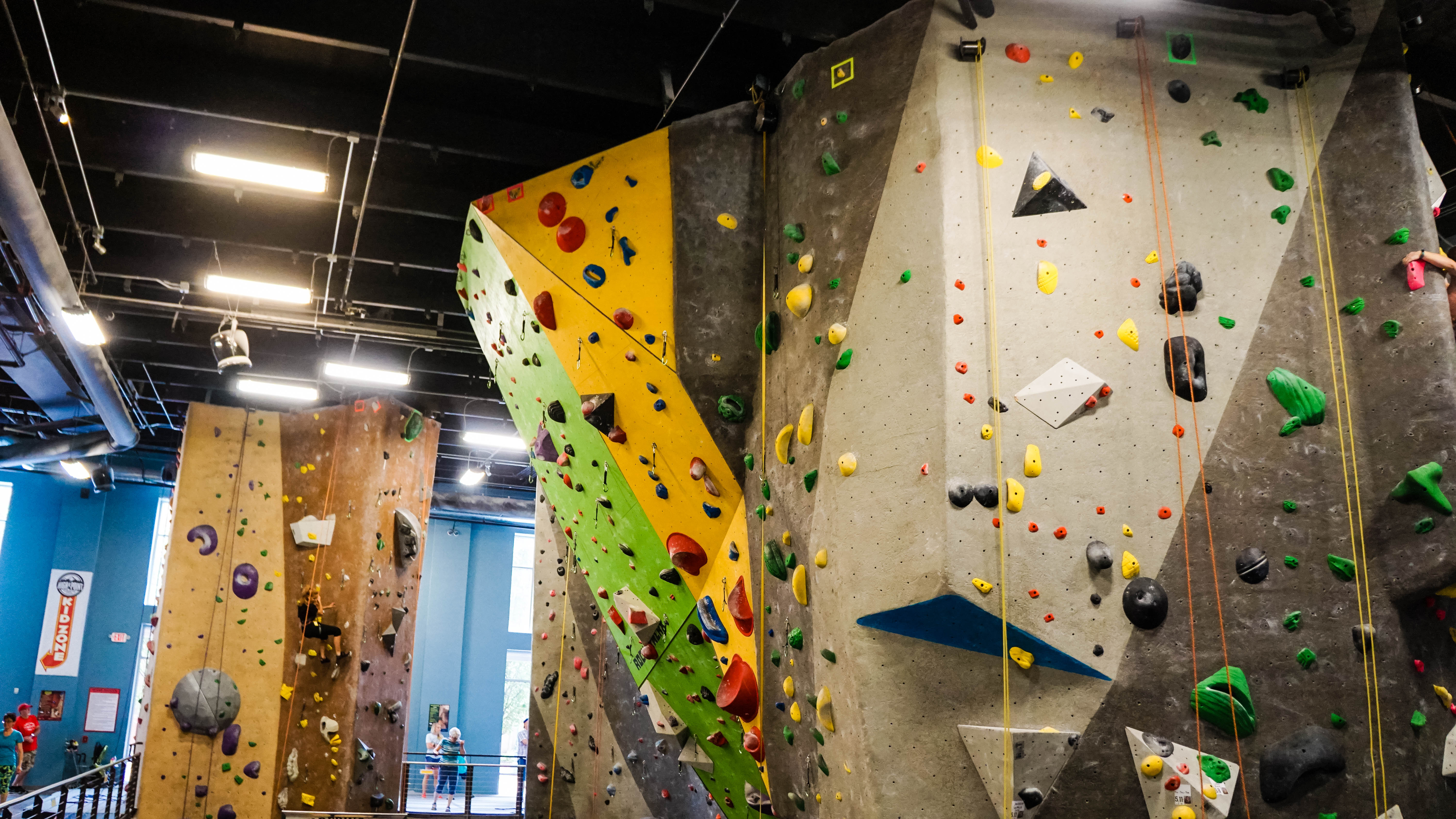 6- Sunset Rock
One of my all time favorite places in Chattanooga! I actually came here to go outdoor rock climbing for the first time with some of the coaches from High Point Climbing and it was a blast, but the views at the top were my favorite thing about it! The coaches mentioned the best time to come was at sunset and I definitely bet it would look incredible. There are also many hiking trails here and it is just an overall great place to hang out and enjoy the view.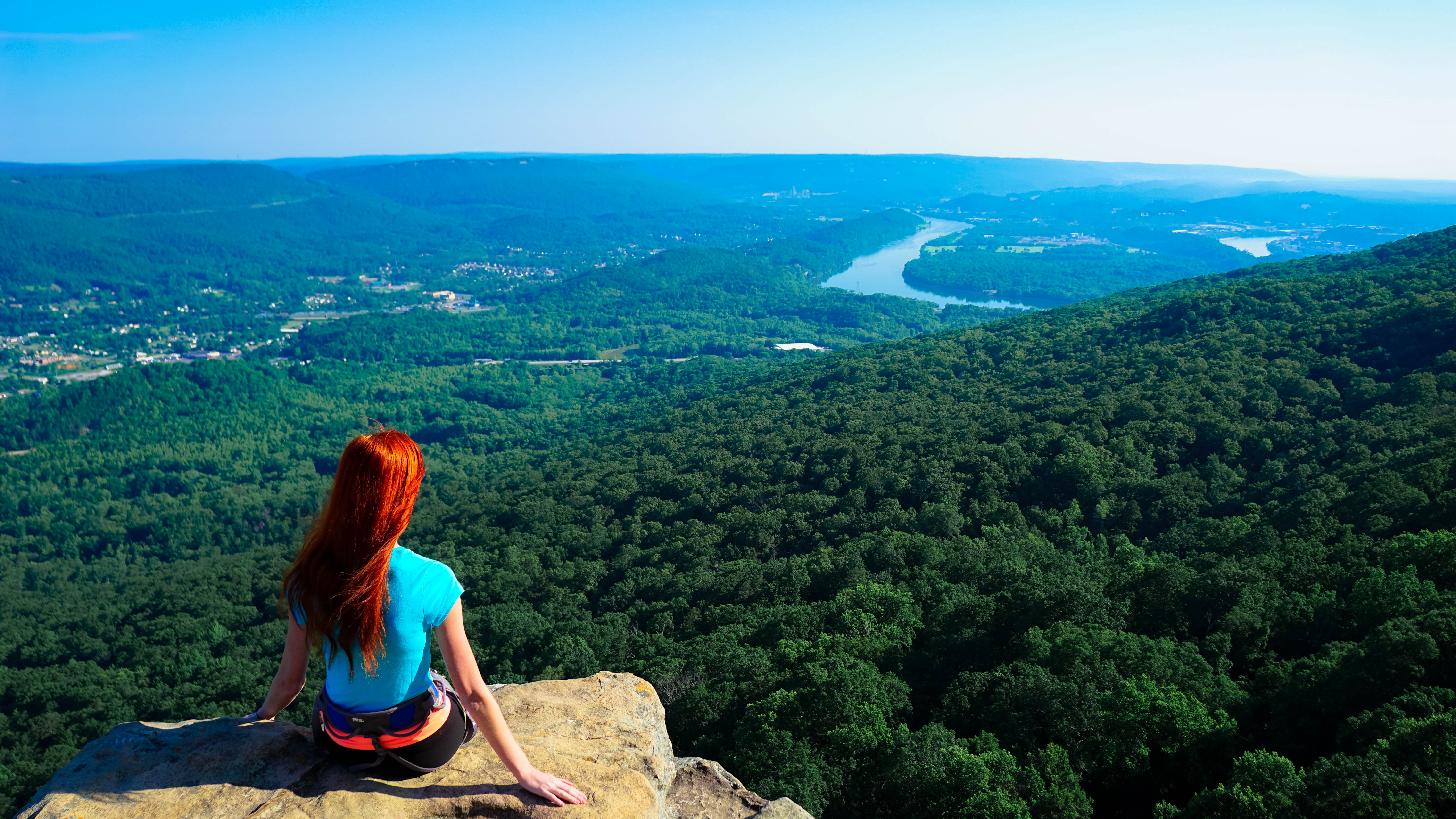 7- Pedestrian Bridge
There are many bridges all over Chattanooga, but I definitely recommend making a visit at Pedestrian Bridge, especially on a weekend if you can! It is a perfect spot to just relax and people watch, eating your Clumpie's icecream and watch amazing sunsets!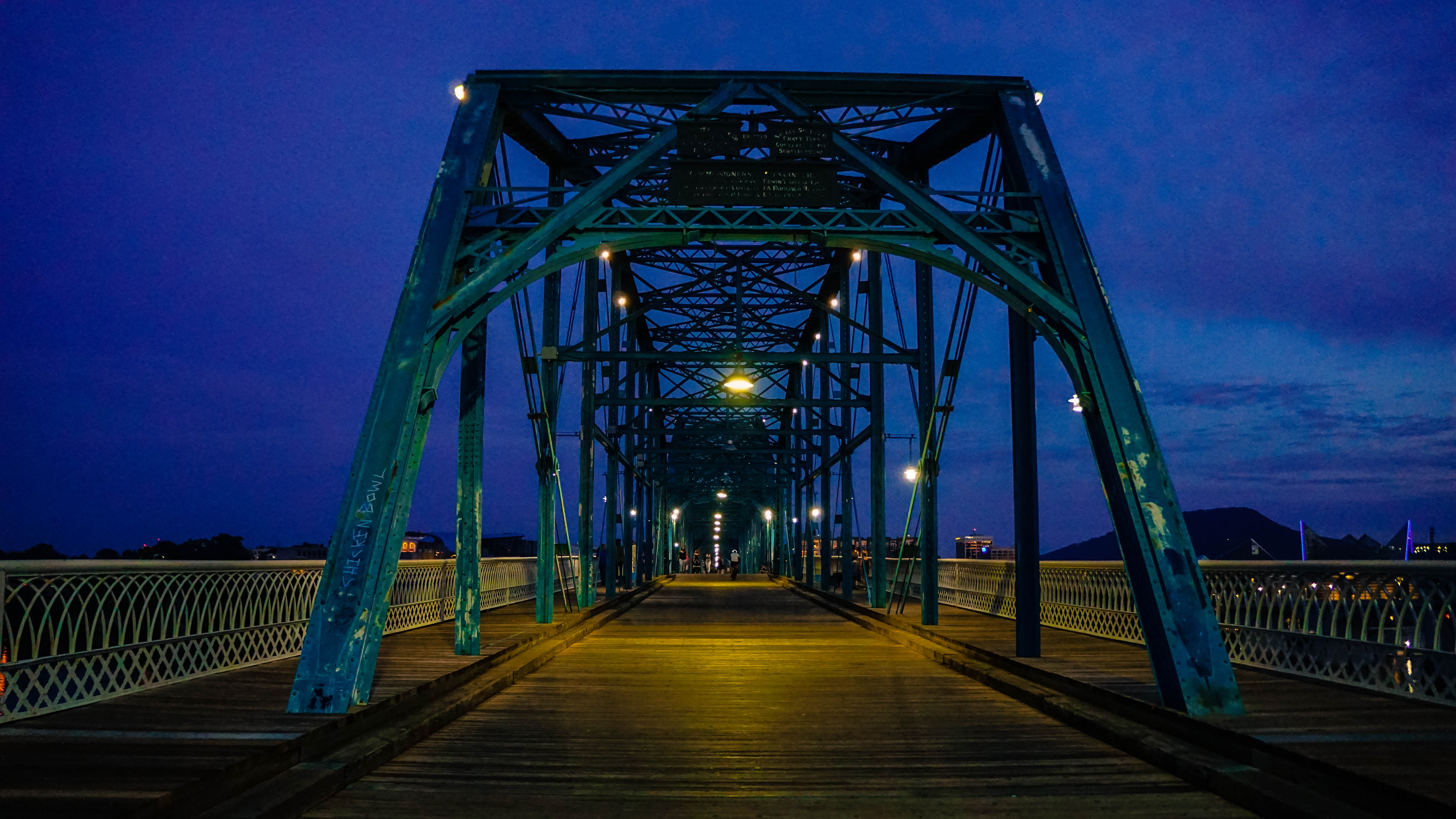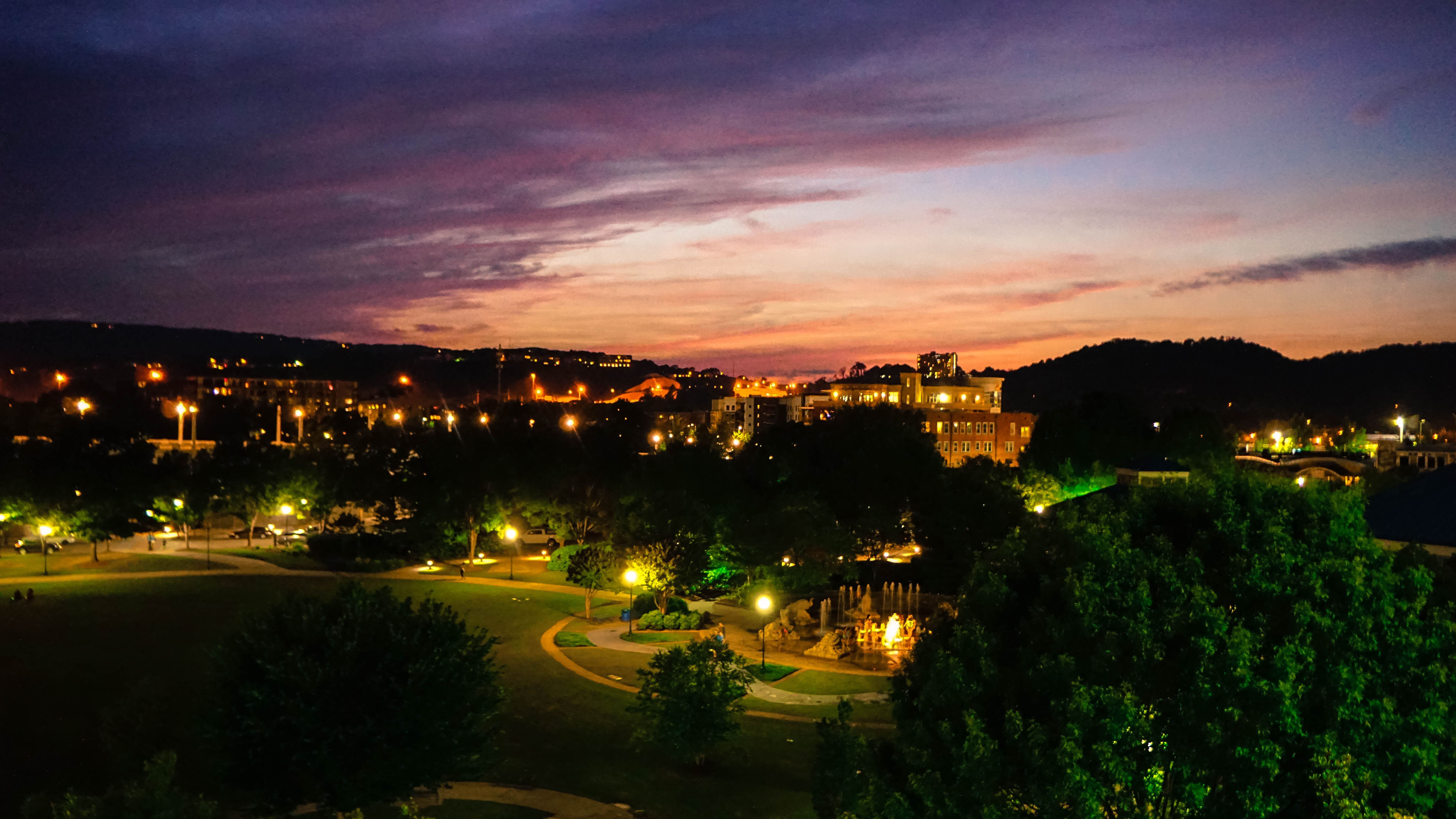 8- Southern Belle Riverboat
The Southern Belle Riverboat is a 500-passenger river boat that is an absolute must visit! Come for the dinner cruise and you will be able to take in the scenic Tennessee River at sunset and also see spectacular views of downtown Chattanooga all while listening to a live band and eating dinner. I did this on my first night in Chattanooga and it was a great way to kick off an amazing week!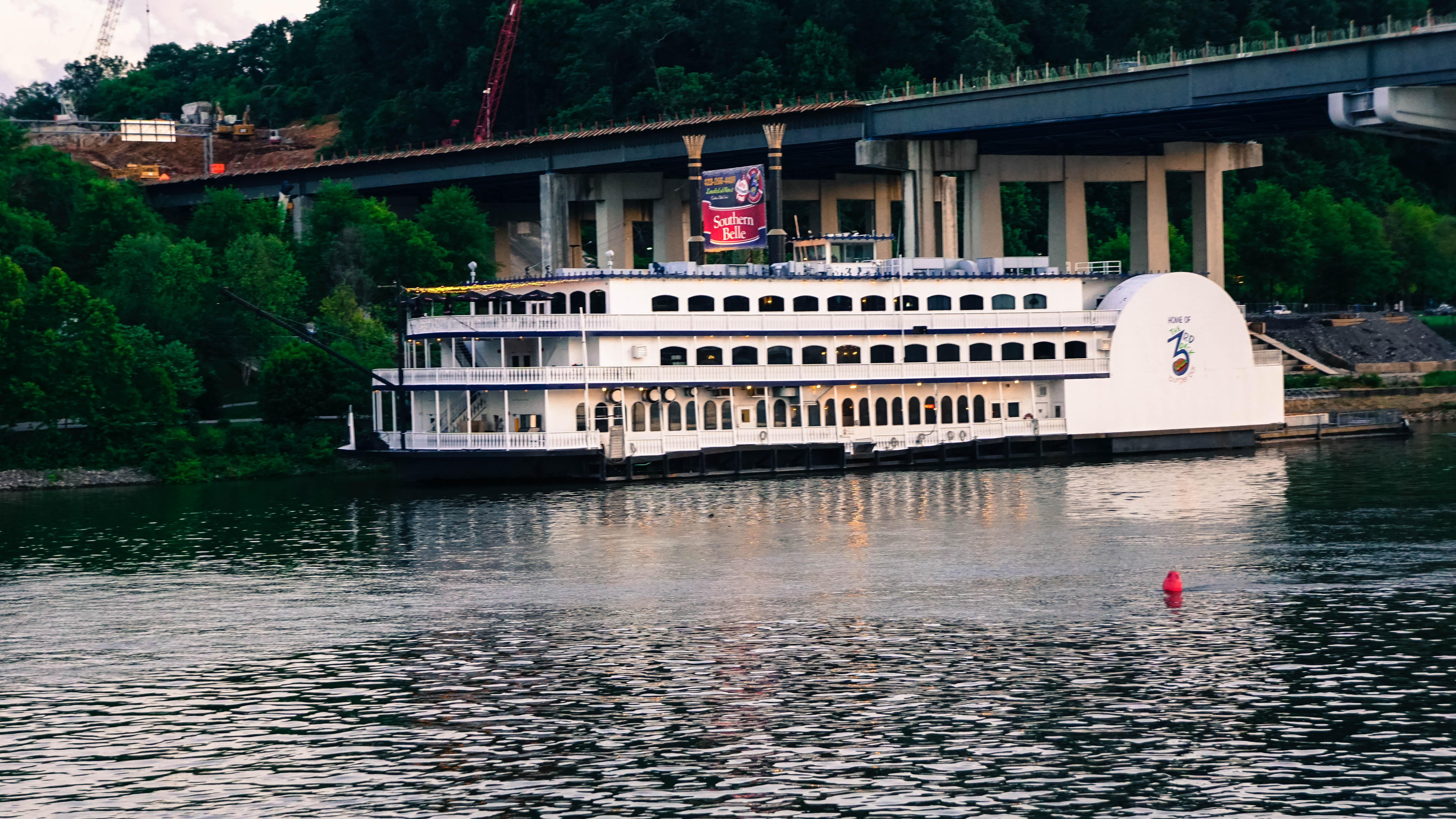 9- Clumpie's Icecream 
Voted one of the best icecream shops on Thrillist, Buzzfeed and Huffpost, I definitely had to give this icecream shop a chance and it definitely didn't disappoint! The staff members are all very happy and kind and definitely excited about the fact that they have been voted one of the best! There are so many delicious and exciting flavors to try including a Tutti Frutti icecream infused with pop rocks! I also tried an icecream sandwich with cookie dough as the sandwich sides- so yummy!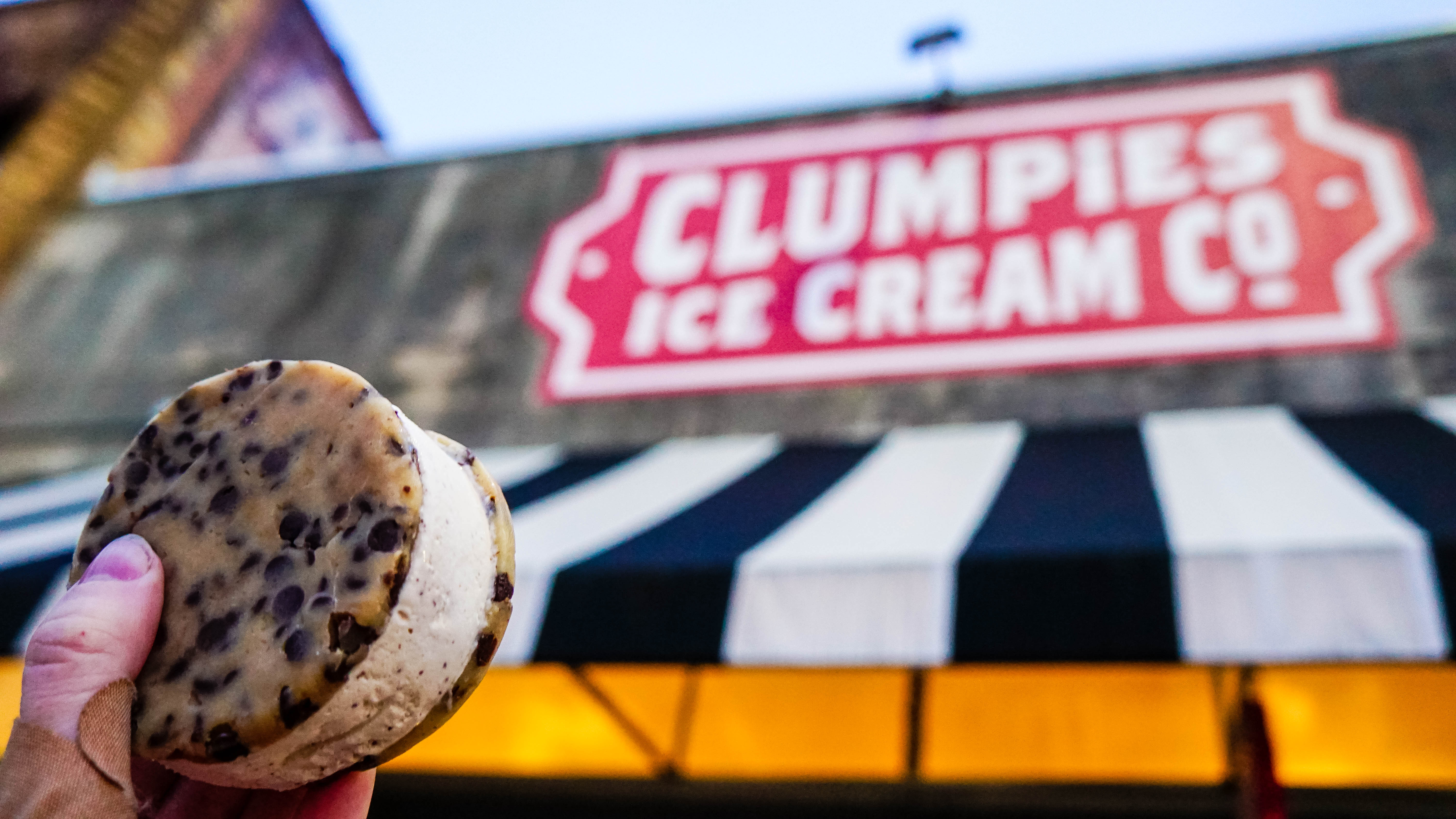 10- Songbirds Museum
Songbirds Guitar Museum feels like something you would find in Nashville or Memphis, but no it's right here in Chattanooga! It is filled with more than 400 rare, vintage guitars- each one with a story to tell! The guitars are grouped by brand, time frame and linear progression.
Songbirds is more than just a museum, it is truly an experience! I had the pleasure to meet the owner while I was there and it was incredible and awe-inspiring to see the passion in his eyes and tears for these guitars and the history behind them- many of them from his own personal collection!
Another exciting thing about Songbirds Guitar Museum is that it hosts concerts on weekends!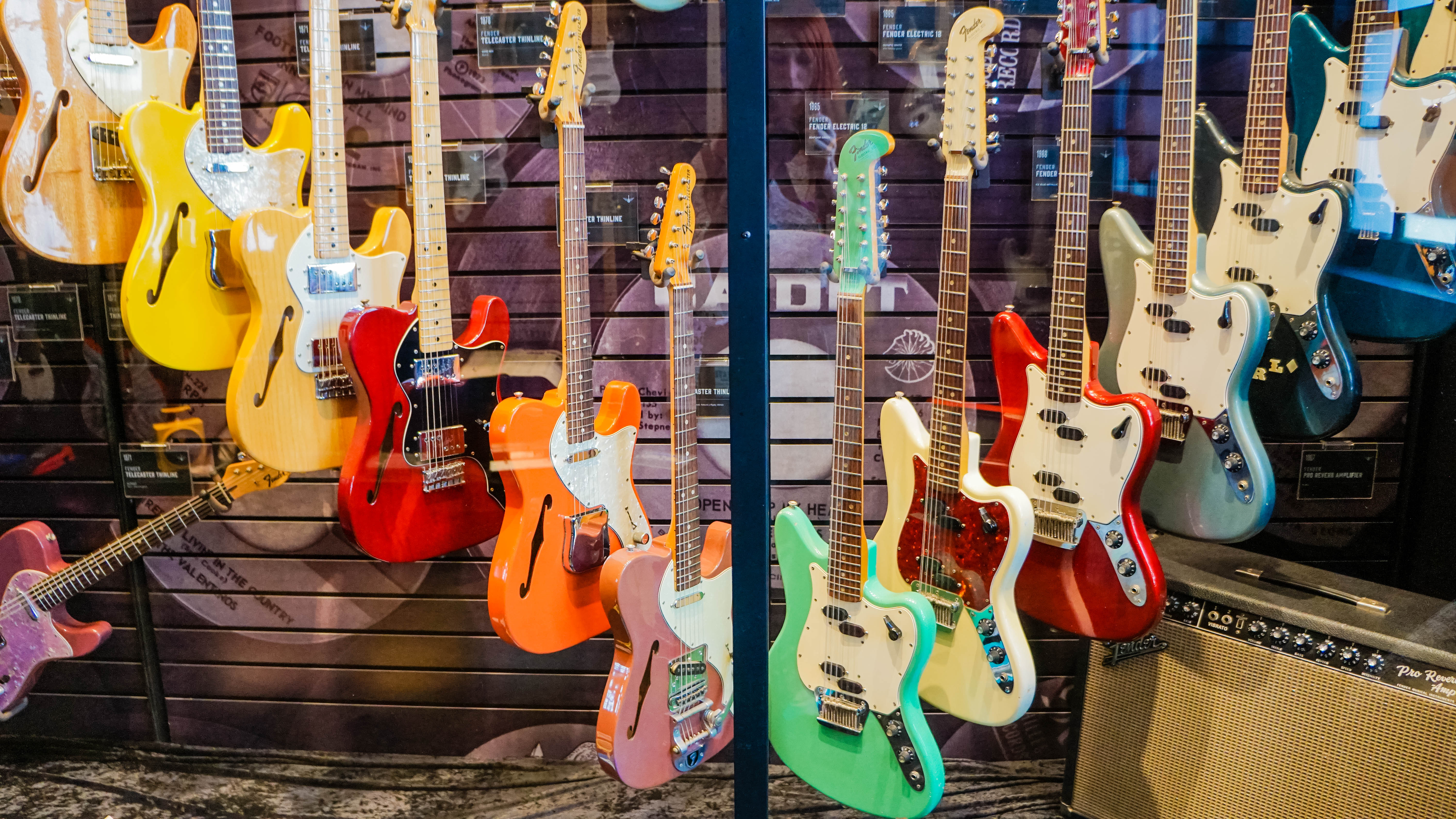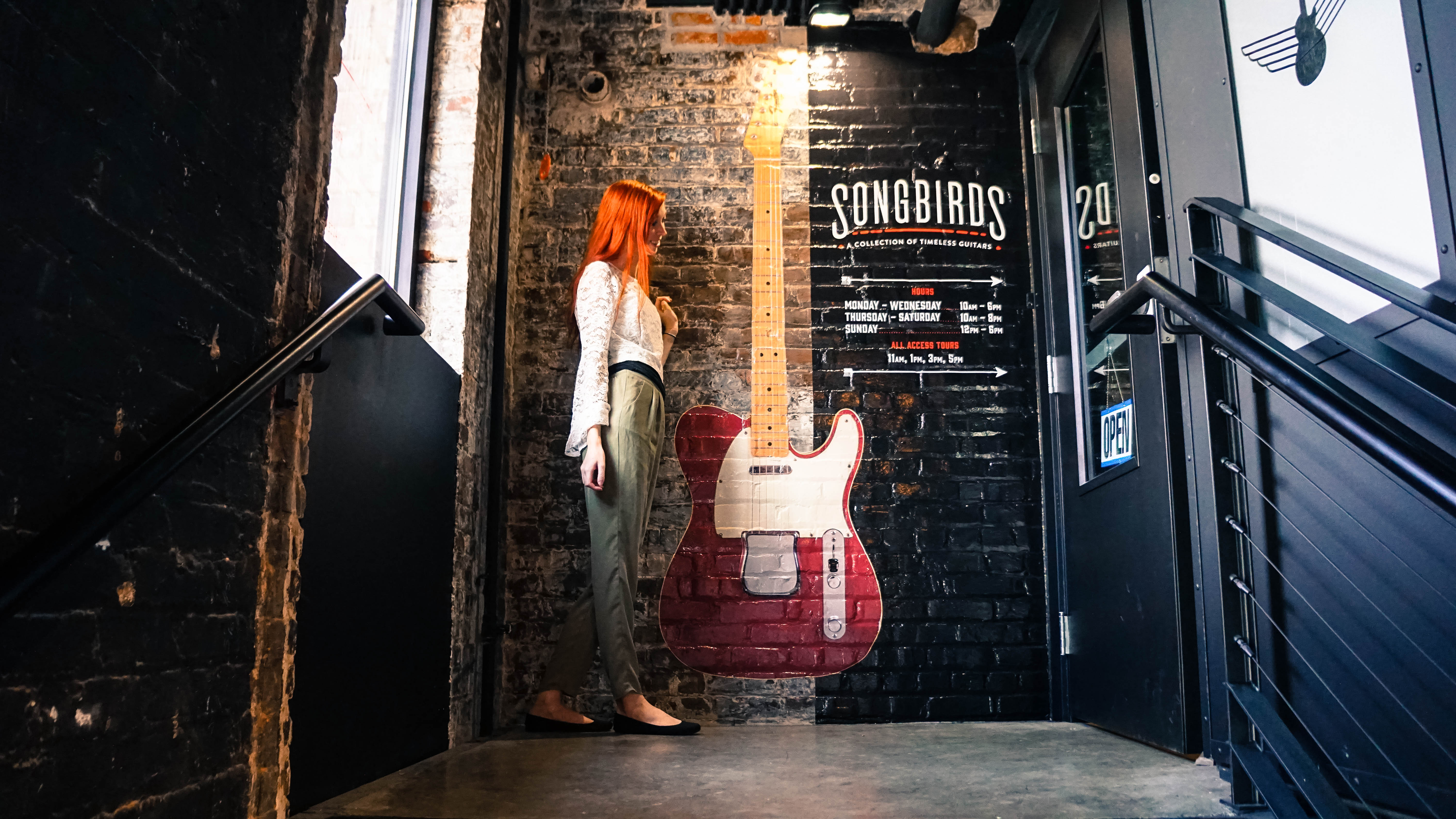 11- River Rafting
Just outside of Chatanooga in the Cherokee National forest lies the Ocoee river with class III and IV whitewater rafting. The river flows through a beautiful gorge surrounded by scenic wildlife so when you are not screaming or laughing from having such a good time, you will be amazed by the scenery! Outdoor Adventure Rafting also offers rock climbing, rappelling, paintball, campgrounds and more!
Tip: Don't forget to try the Dam Deli while you are in this area!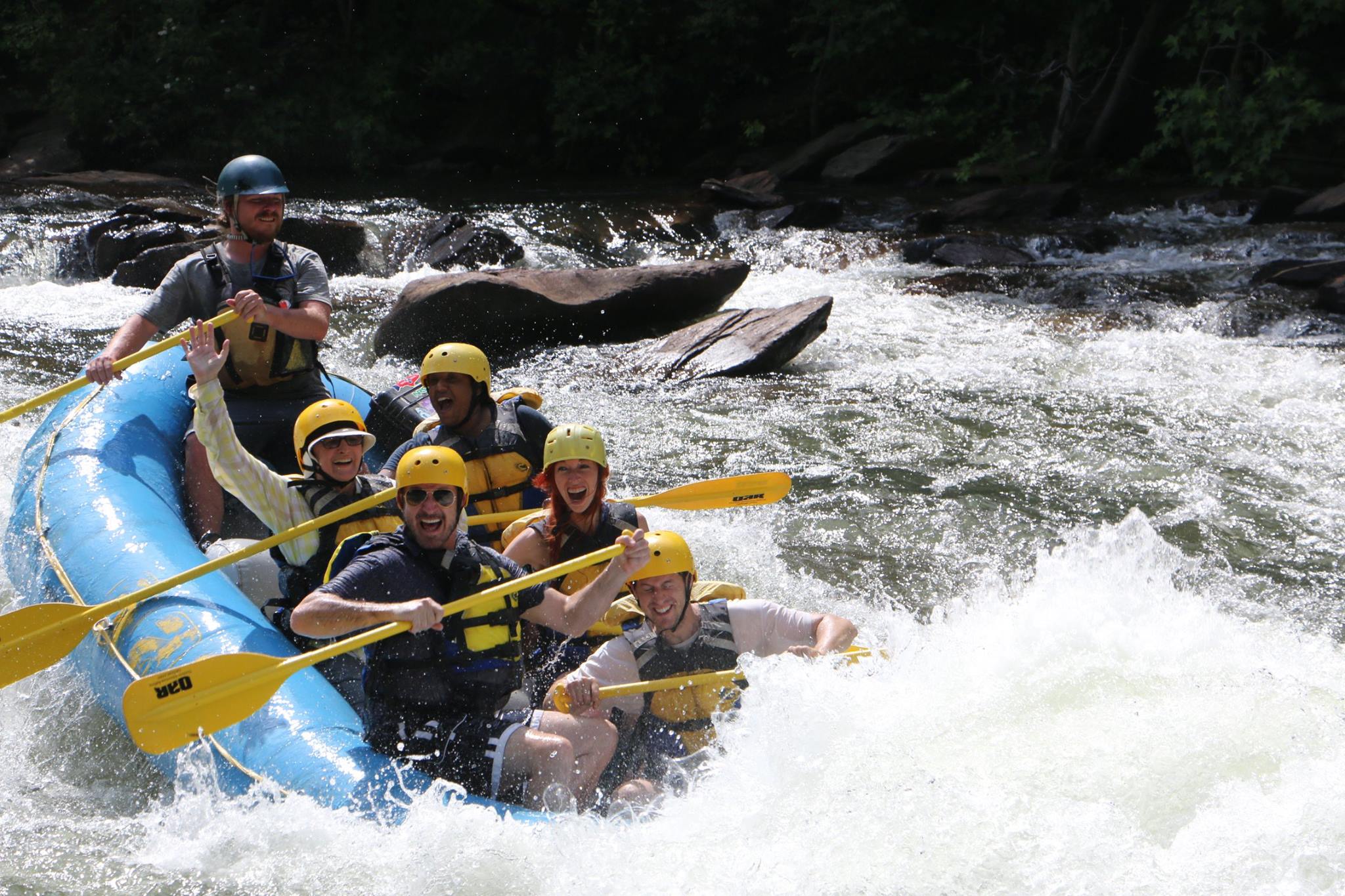 12- Outdoor Rock Climbing
Chattanooga is know nationwide for the miles of hard sandstone bluffs that hug the mountains. In fact, I met meany climbers from all over the world who had chosen to call Chattanooga home for it's climbing. Believe it or not, but this was my first experience rock climbing and it is definitely something to try out- at least once!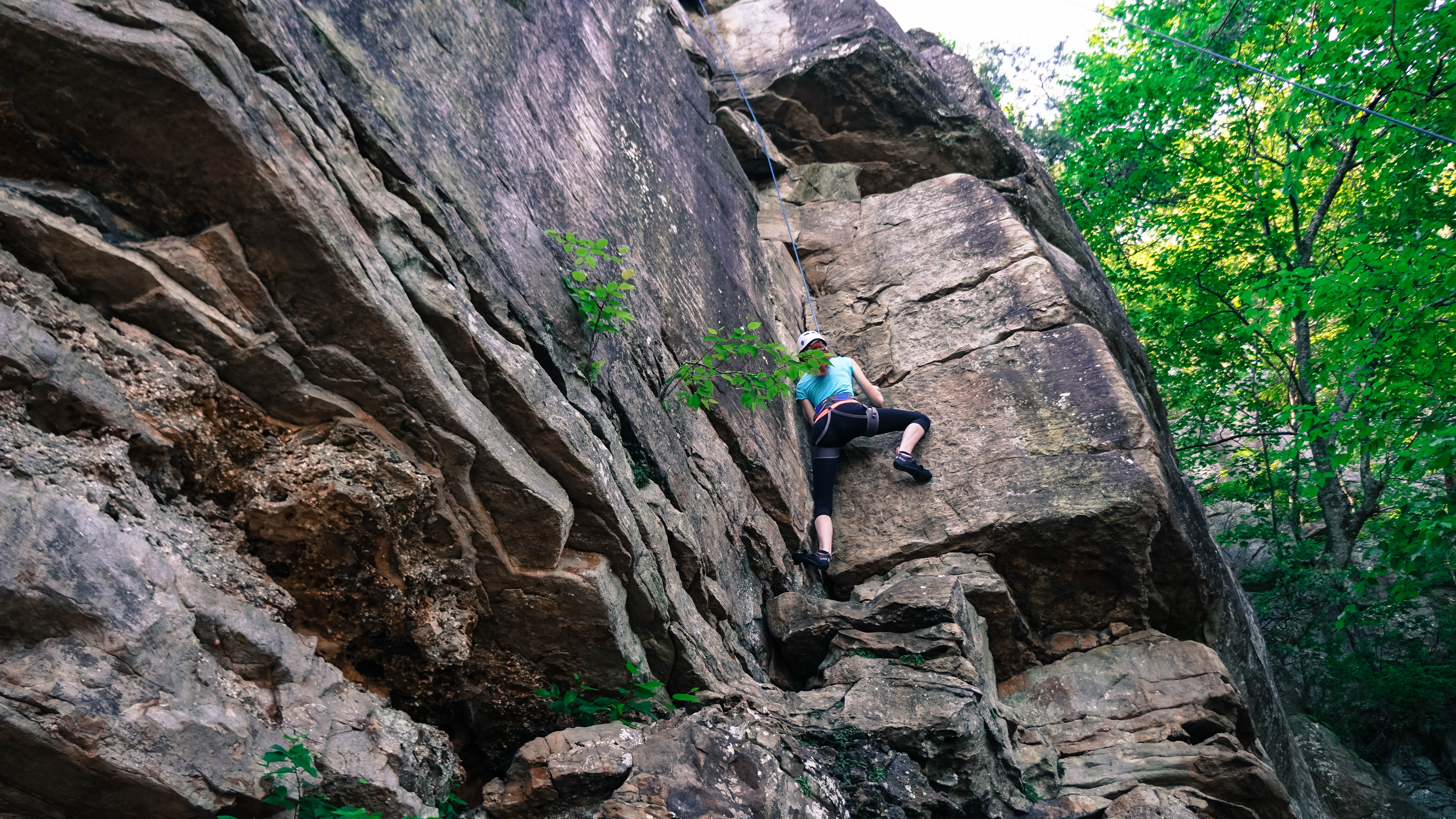 13- Hang Gliding
I wasn't personally able to give this one a try while I was there because the weather wasn't good for hang gliding, but Chattanooga is actually one of the  best places in the world to go!  You can soar like an eagle and fly with a certified instructor pilot by your side for a bird's eye view of beautiful Lookout Mountain. If you have ever considered trying hang gliding, this is the place to do it!
14- Sunday Market
I'm a huge fan of farmer's markets and the one in Chattanooga definitely packs a punch! It is the largest regional outdoor market that features producer-only handcrafted works by local and regional artists, live entertainment, chef demonstrations, fresh bakery and produce items and a different theme each week!
Bonus: If you're lucky, you'll see a Clumpie's food cart here!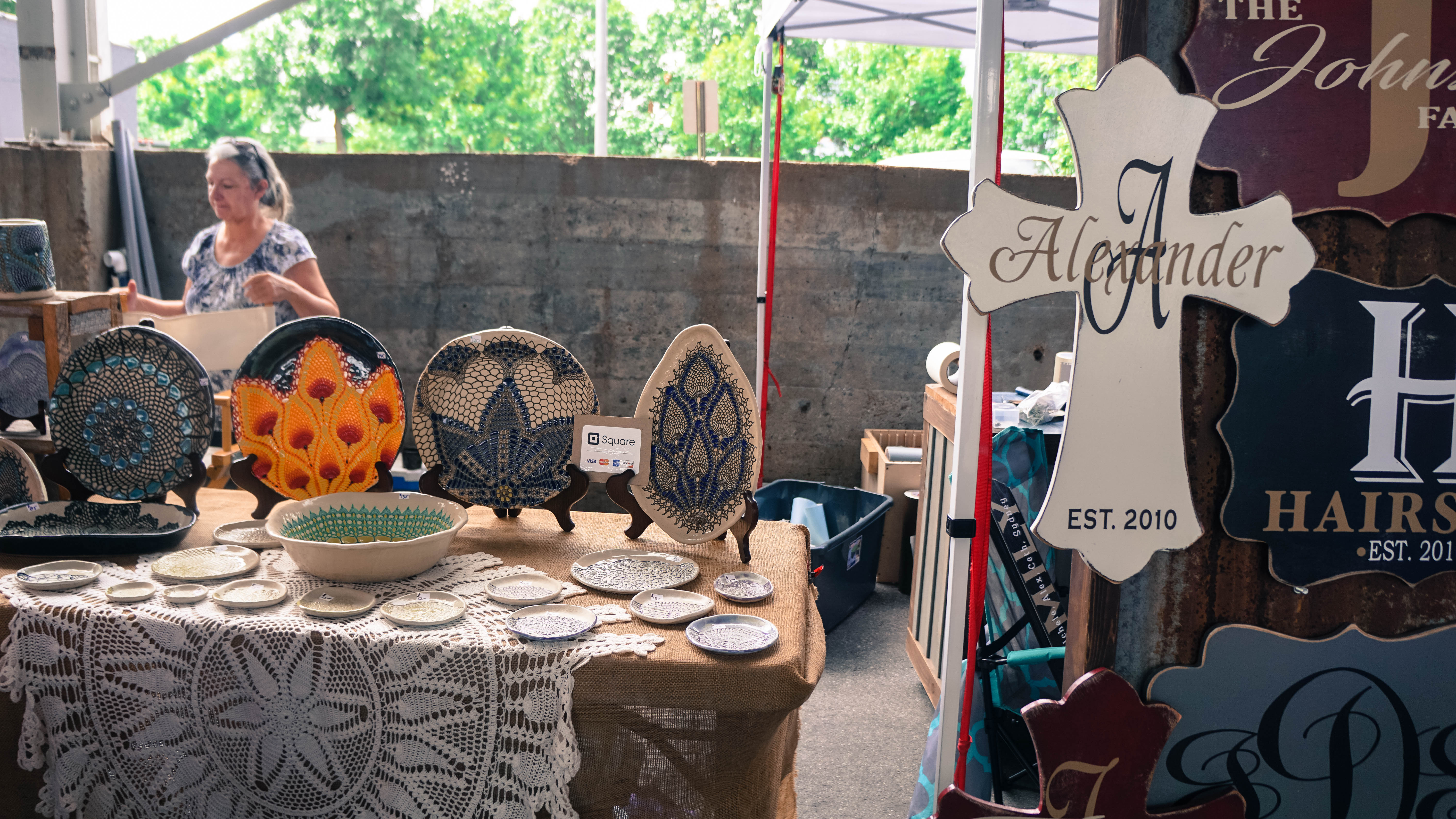 15- Nightfall Concert Series
During the summer, you can enjoy a free concert series held at Miller Plaza in the heart of downtown. The series brings about 2500-3500 people every Friday night and also features many delicious food trucks!
16- Bike Share
One of my favorite things about Chattanooga is their bike share!
Bike Chattanooga is a bicycle transit system featuring hundreds of bikes at over 33 stations located throughout Chattanooga and available for us 24/7. Each station has a touchscreen kiosk, system and neighborhood map, and docking points which releases bikes using a member key or ride code.
You'll get unlimited 60 minute station-to-station trips for the duration of your  pass. This is definitely one of the best ways to get around Chattanooga! I especially recommend riding along the riverfront, it's so pretty!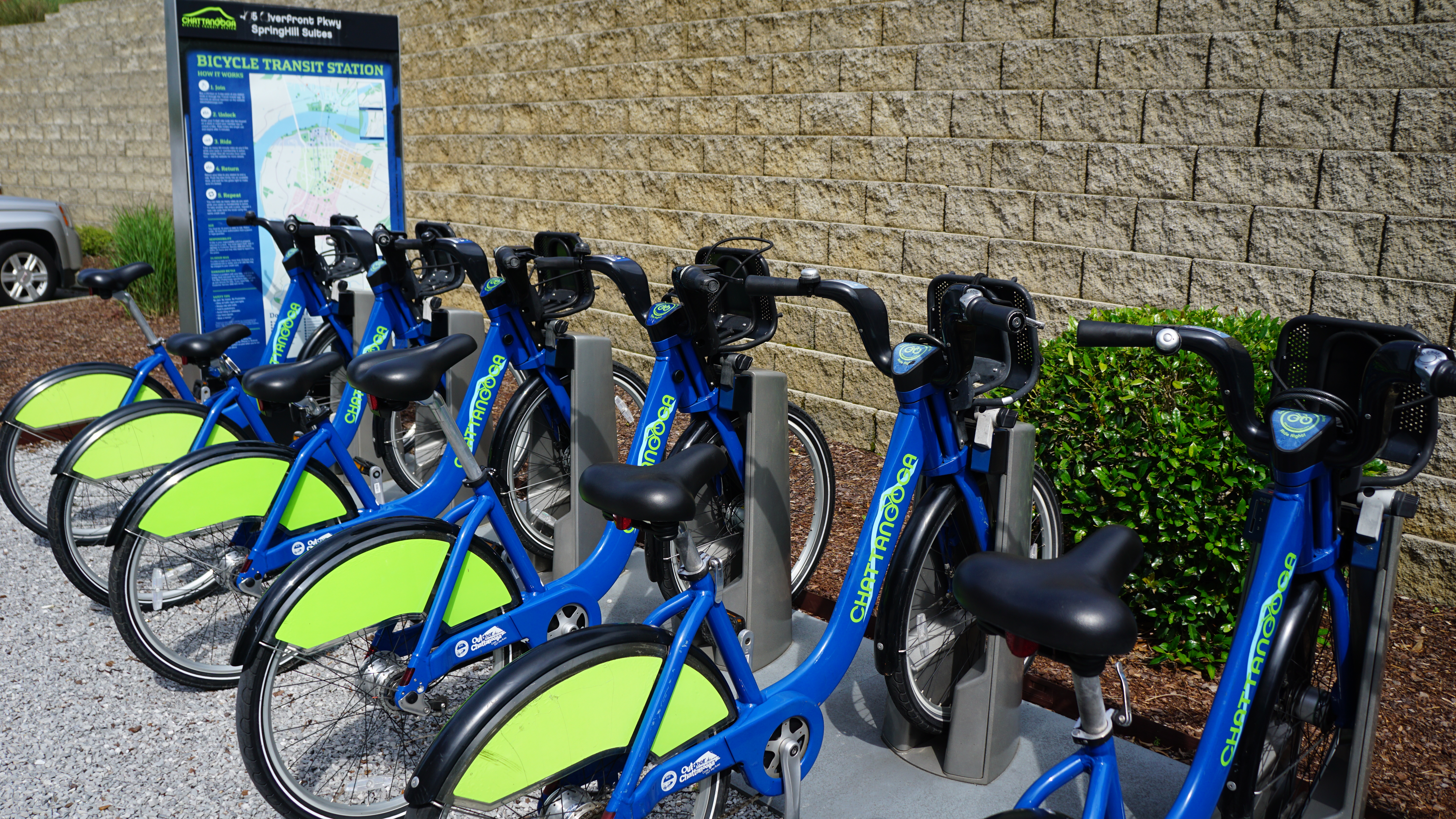 17- Wall Murals
There are so many amazing wall murals all over Chattanooga, you could seriously spend an entire week just searching for all of them and taking pictures by them! Two of my favorite were the cute pandas and the flying donuts!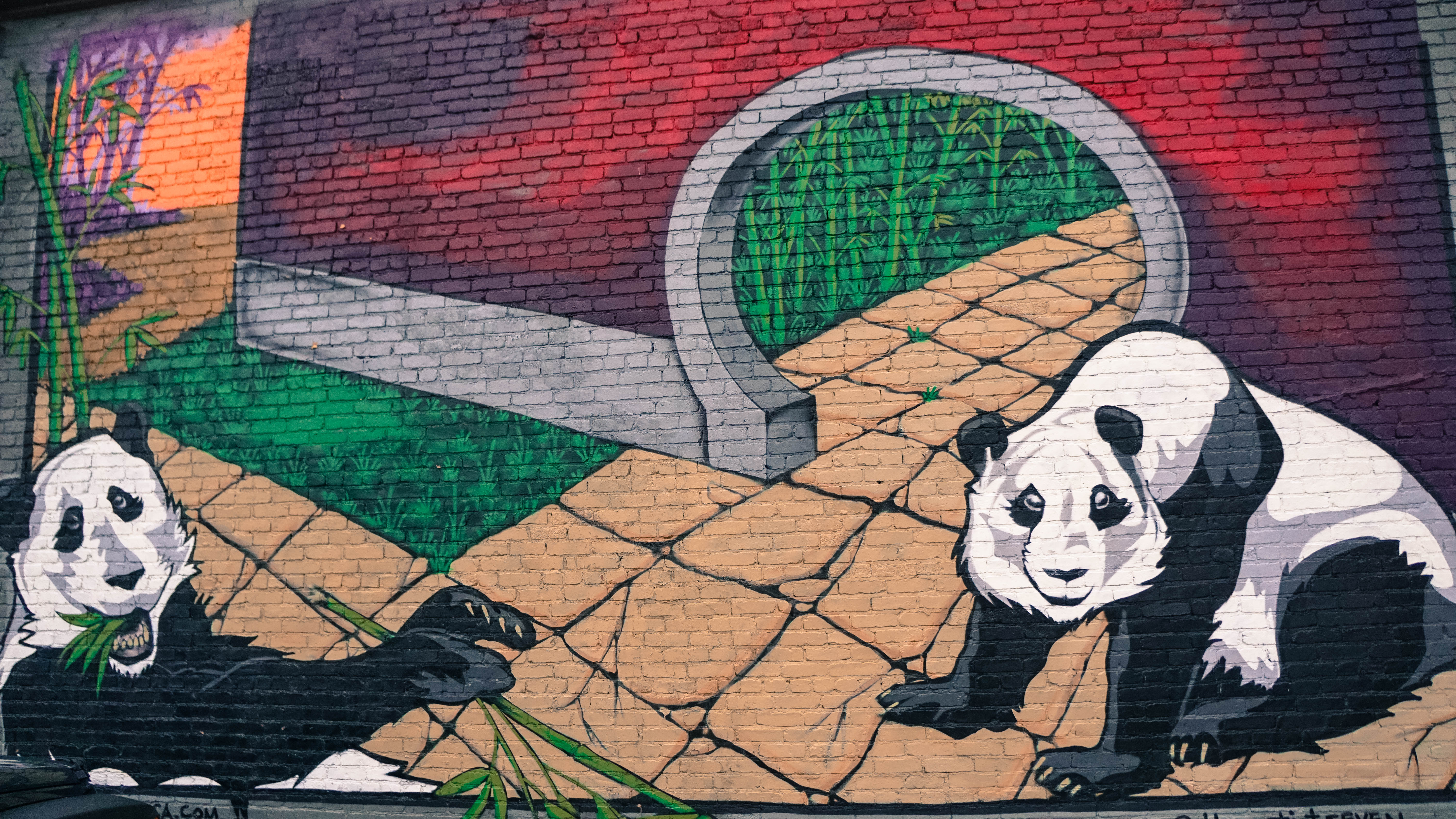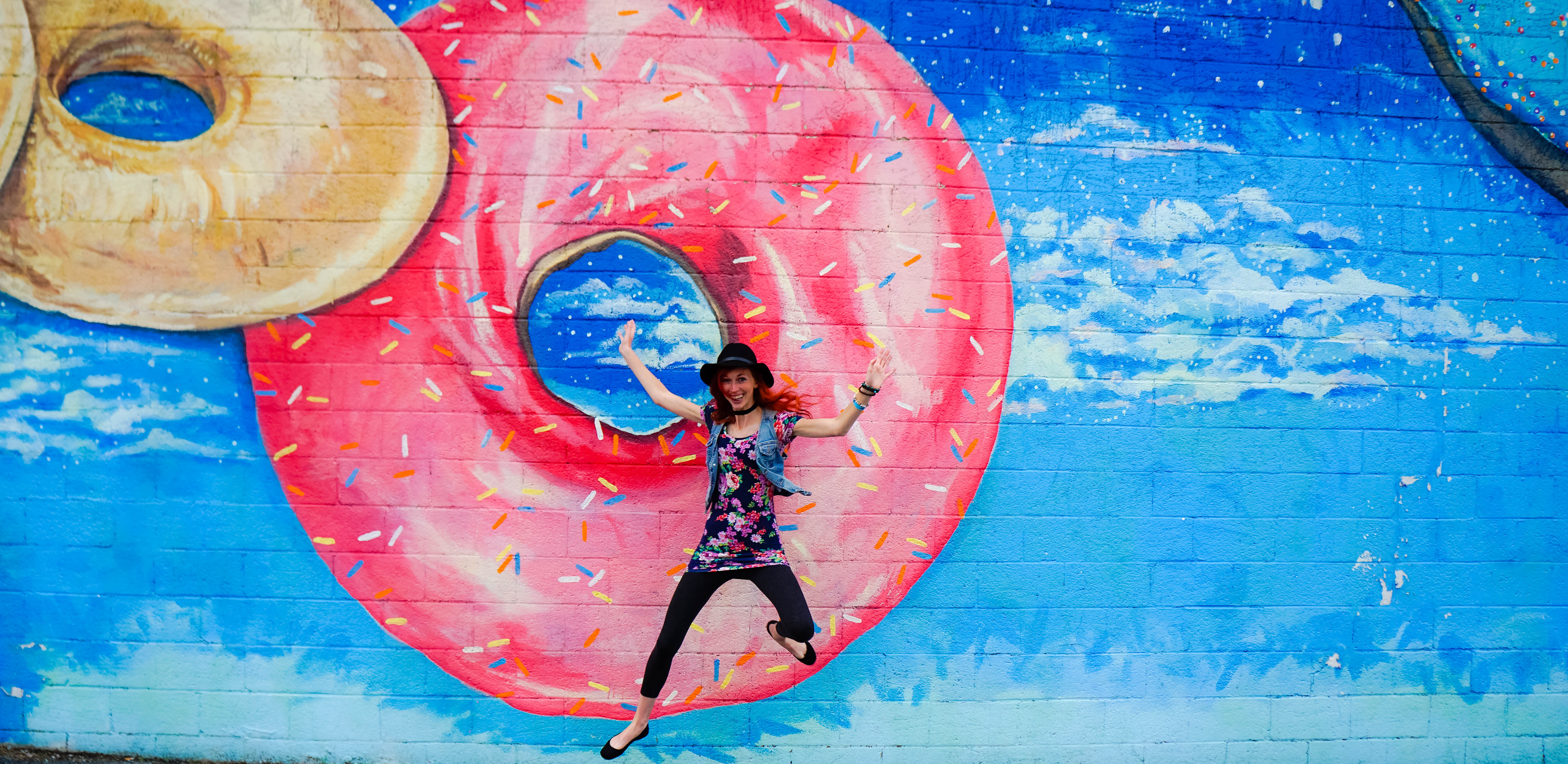 18- Kayak
Another activity you can't miss while in Chattanooga is kayaking. You can rent kayaks from Outdoor Chattanooga and they have people who can take you out if you've never been before. While kayaking, you will pass Maclellan Island bird sanctuary, along the bluffs of the Bluff View Art District, under three scenic bridges and the revitalized riverfront!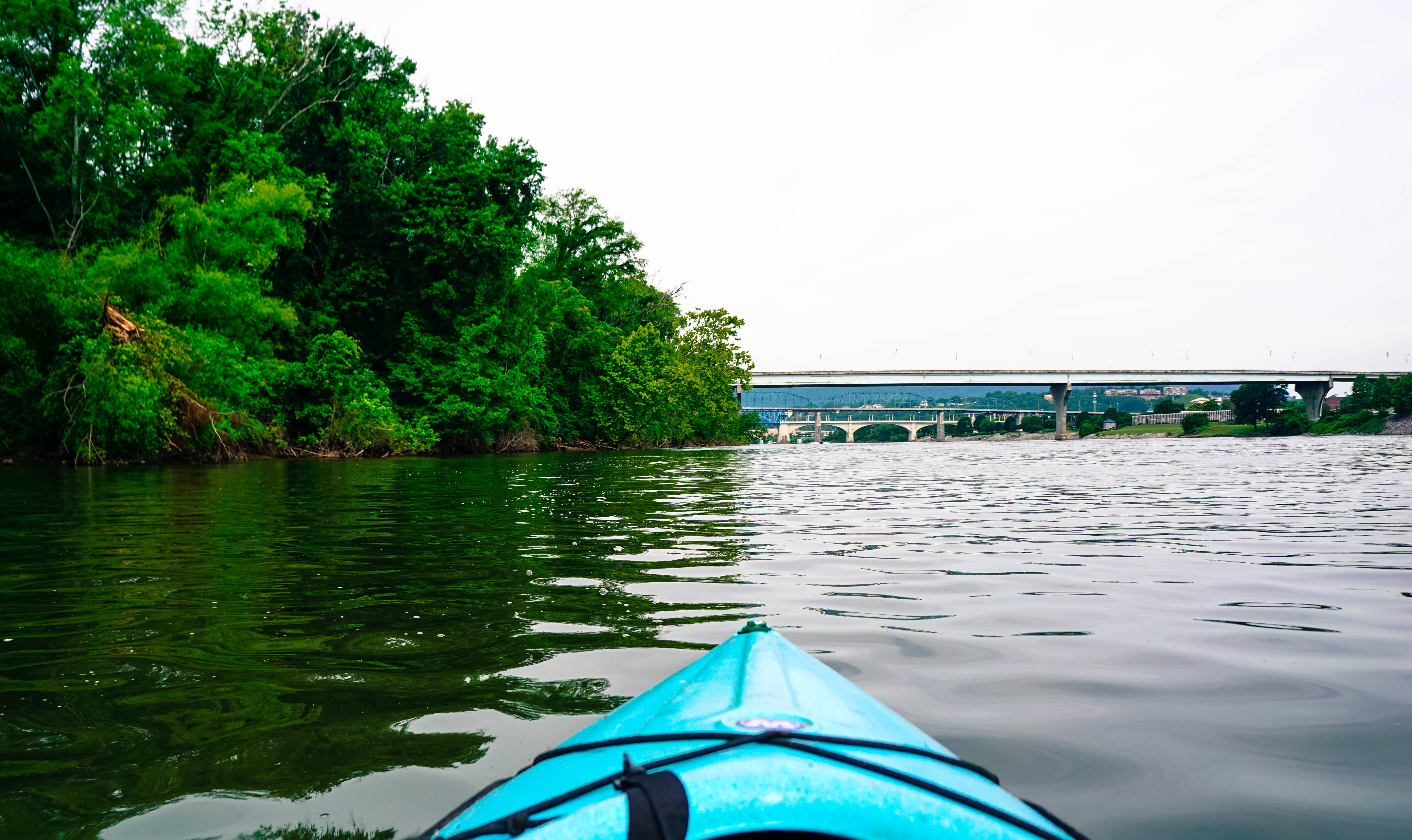 19- Mojo Burrito
There are honestly so many delicious foodie places to eat in Chattanooga, but Mojo Burrito was one of my very favorites! The funky wall art outside starts the fun vibes right at the front door and doesn't stop on the inside either with the fun kitschy decorations and vibe. The guacamole is absolutely delicious and there were so many things on the menu I wanted to try! I eventually settled with a taco salad and loved it. Everyone in my group loved the items they ordered as well ranging from burritos to nachos!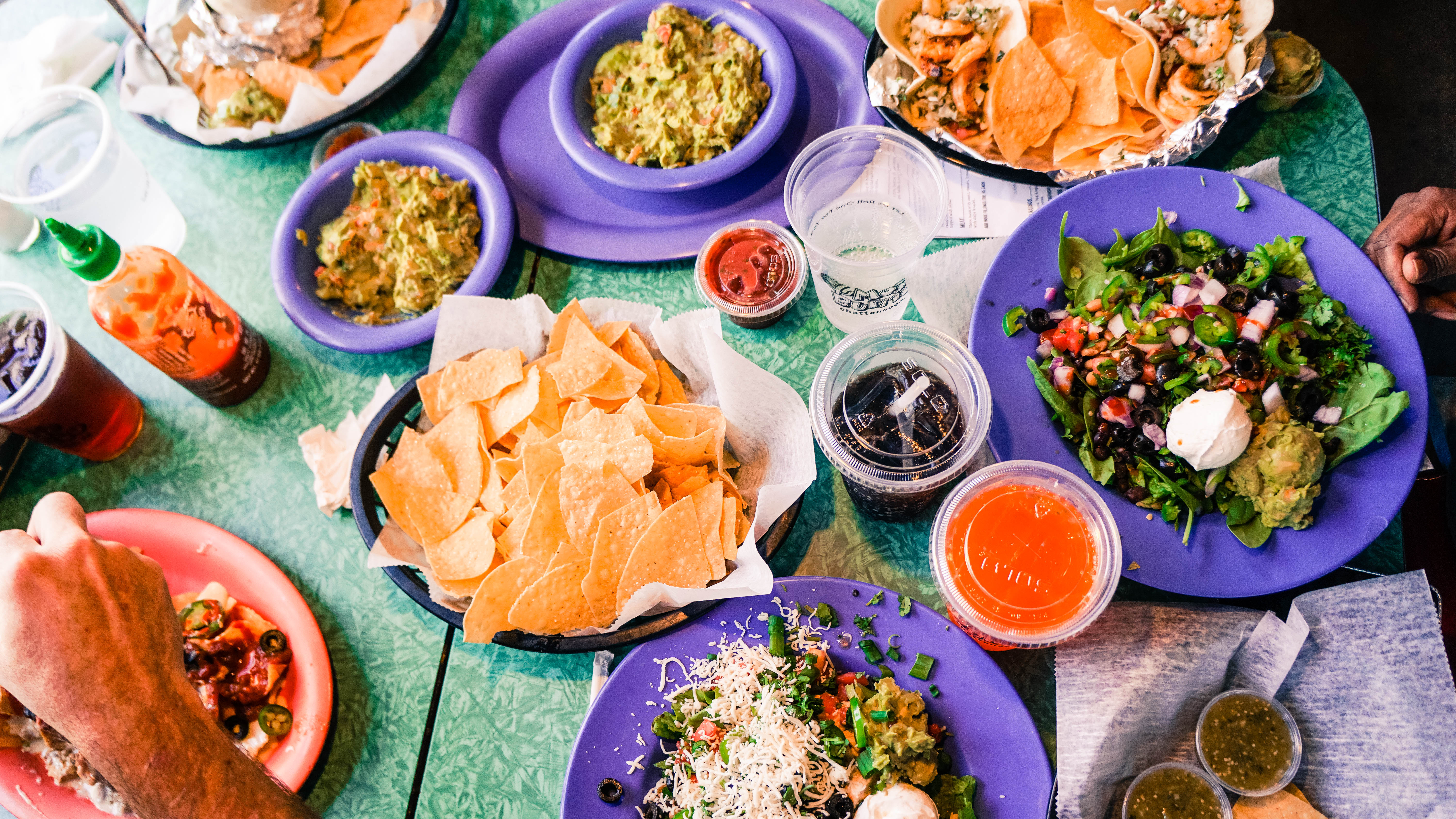 20- Stay Next to the Tennessee River
There are many nice boutique hotels in Chattanooga, but my very favorite place to stay is at the Spring Hill Suites Marriott because of it's prime location right next to the Tennessee River! I had the best balcony views and could have breakfast just relaxing next to the river. The selection of breakfast is great too! There is also a bike share right outside of the hotel making it incredibly easy to get around town!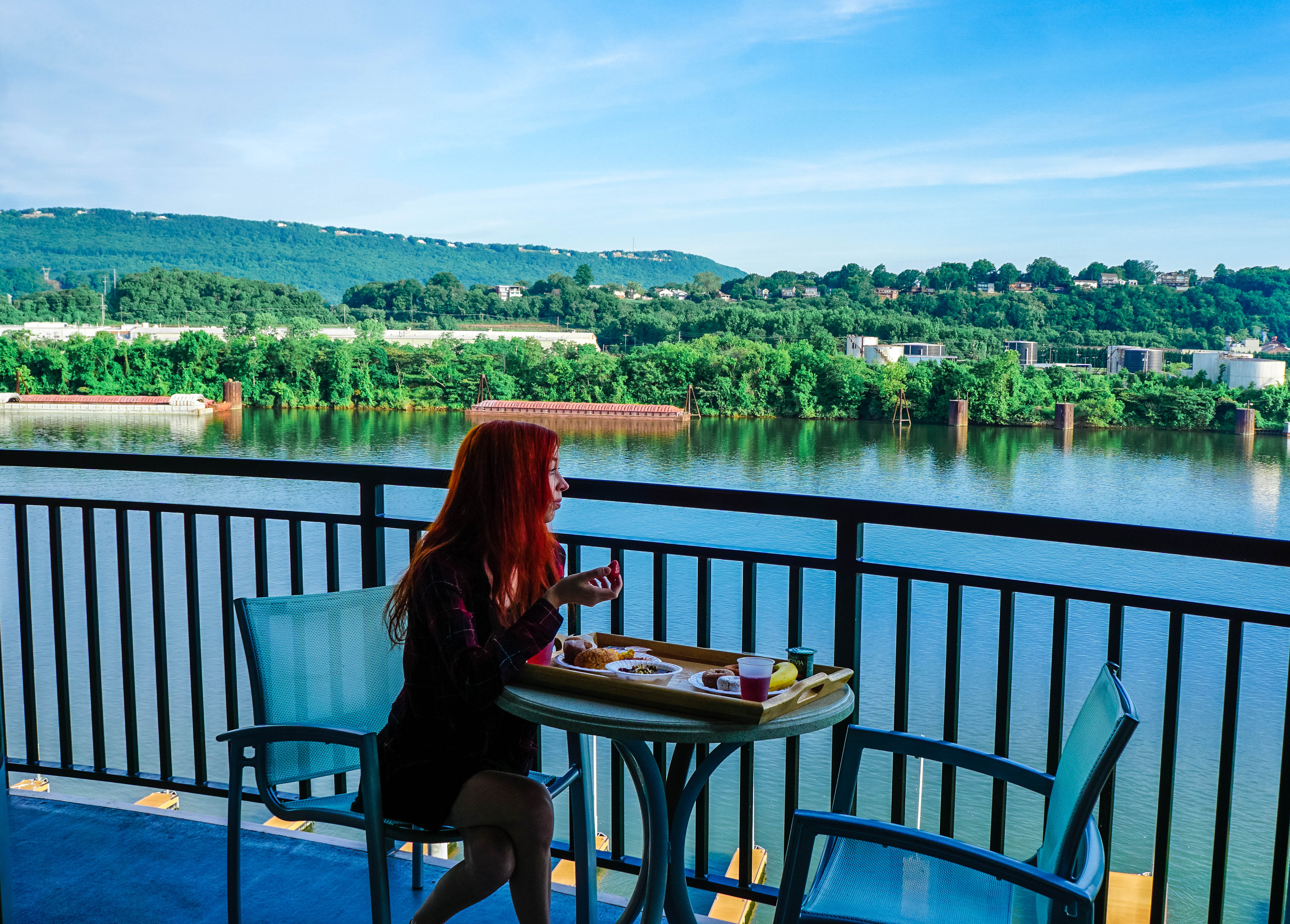 Shop This Post!
Like what you see? Pin it for later or share it using the buttons on the left!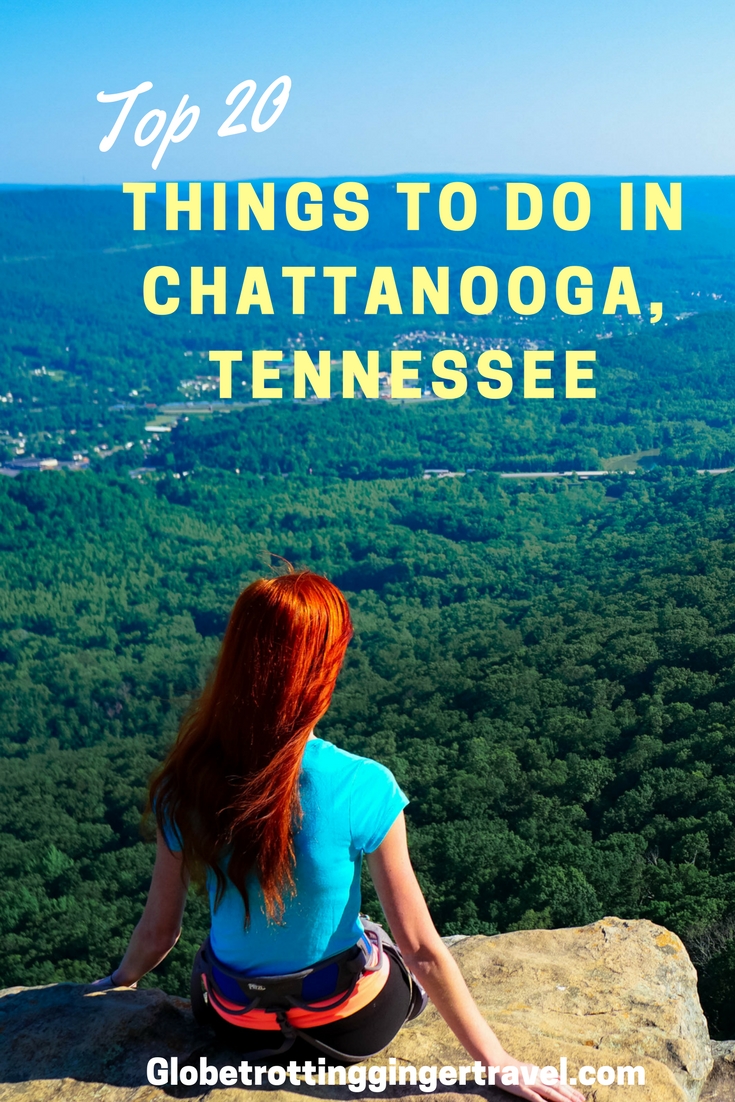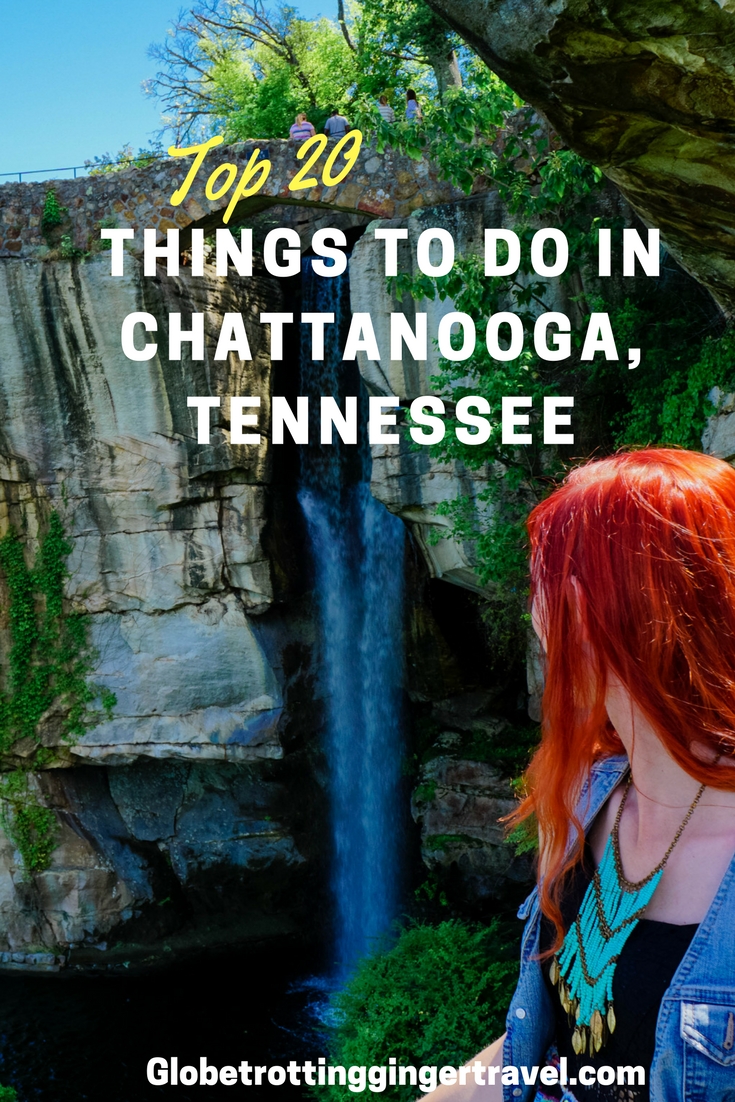 .
Disclaimer: I was hosted by the Chattanooga Visitor's Bureau, but all opinions are my own and Chattanooga truly blew me away!