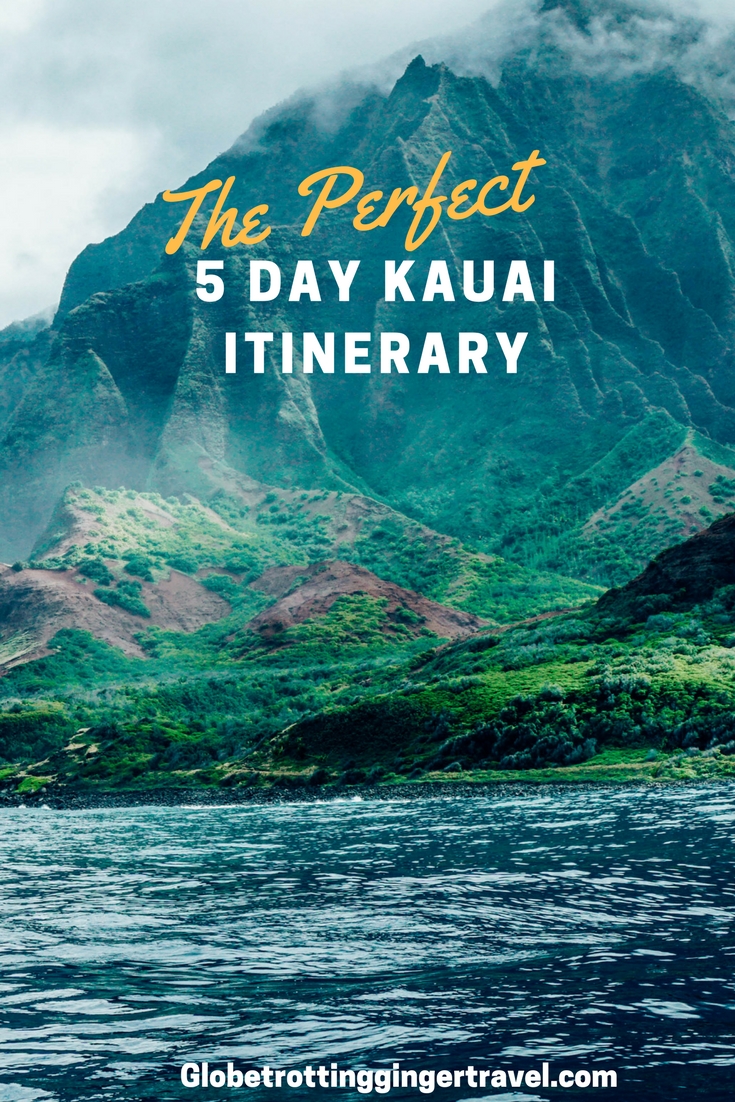 The Perfect 5 Day Kauai Itinerary
There is so much to do on the island of Kauai, I've been twice so far and there is still a lot more I could see and do!
I fell in love with Kauai so much the first time that I decided to have my wedding there and I had the most incredible time, this is the itinerary I followed and I had the best time ever!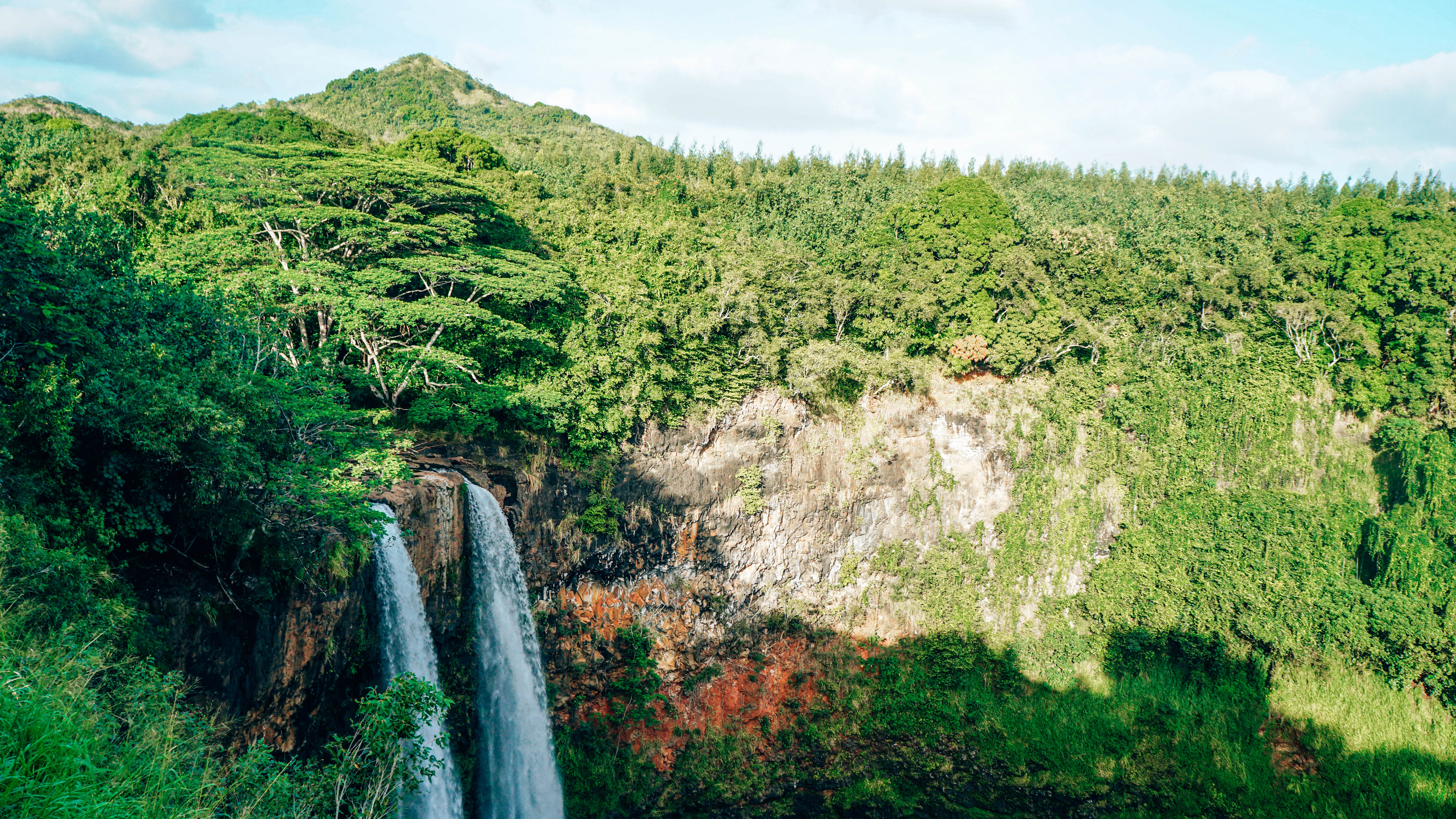 DAY 1 East Coast Adventure
8 AM- Kayak Tour to Secret Falls
There are many different companies that will take you on this tour, but I chose Kayak Wailua because they have an early bird special if you take the first tour which is nice any way so you can be some of the first people to make it to the waterfall!
Depending on the weather conditions, the kayaking can be a little bit challenging. It was very windy the day we went so we were pushing against the wind all day and my arms were definitely tired after! I definitely thought it was a lot of fun though and the setting is so pretty!
The hike was just about a mile to the waterfalls and there are no steep inclines, but you will be walking through mud and even streams at some point! Bring shoes that you want to take with you in the water or sometimes they will have shoes you can borrow once you get there!
Some tours provide lunch, but if not make sure to bring some snacks or a picnic lunch. Be wary of the roosters though as they might snatch up your lunch when you aren't looking!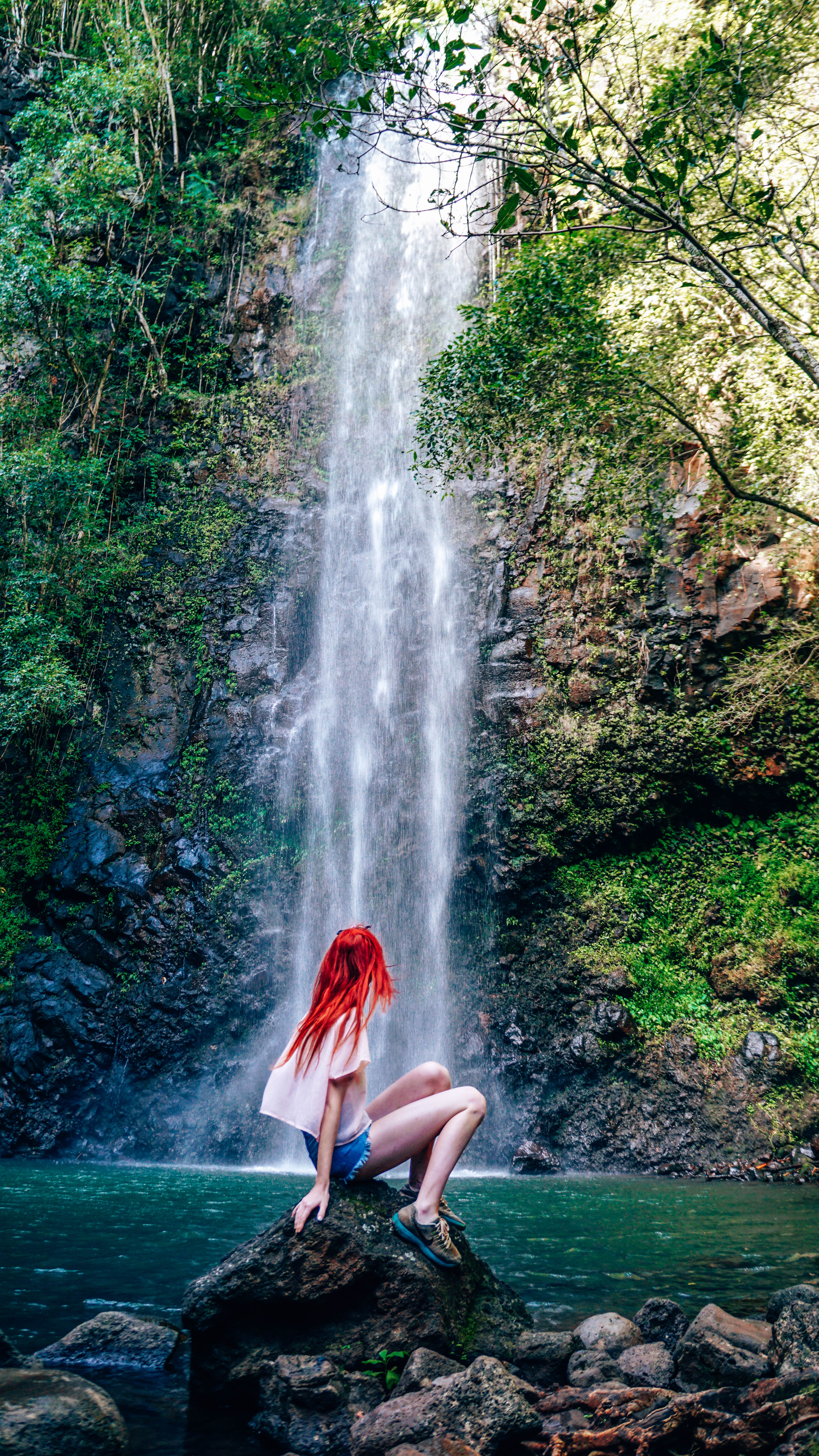 One of my favorite restaurants in Kaui is called Duke's! The food is really good and the prices aren't too high compared to some of the other sit down restaurants in Kauai. I've been with several different people to this restaurant and they have all liked it as well.
Some of my favorite items they have are: Bacon Cheeseburger, Pork Nacho's, Pork Sandwich, Tacos and you have to save room for some Hula Pie, their delicious signature desert and it is seriously huge!
One of my favorite parts about Duke's is the setting, it is right on Kalapaki beach and the restaurant itself has waterfalls running through it and is really pretty. I highly recommend it!
P.S- Valet Parking is free if you are dining at Duke's!
Since we ate lunch at Duke's, we walked right over to Kalapaki Beach. It was a little bit overcast the day we were there (Thus is Kauai), but it's in a really pretty setting and it's a really great beach for swimming because the water is a lot calmer than some of the areas on the North Shore! There is also a beach volleyball net there, gorgeous palm trees and flowers everywhere and even some surf instructors!
There is also Kalapaki Shave Ice nearby which is one of my favorite Shave Ice places in Kauai.
If you follow this itinerary, you will want to change into the outfit you want to wear at the luau since you might be wet and a little muddy from the adventure earlier!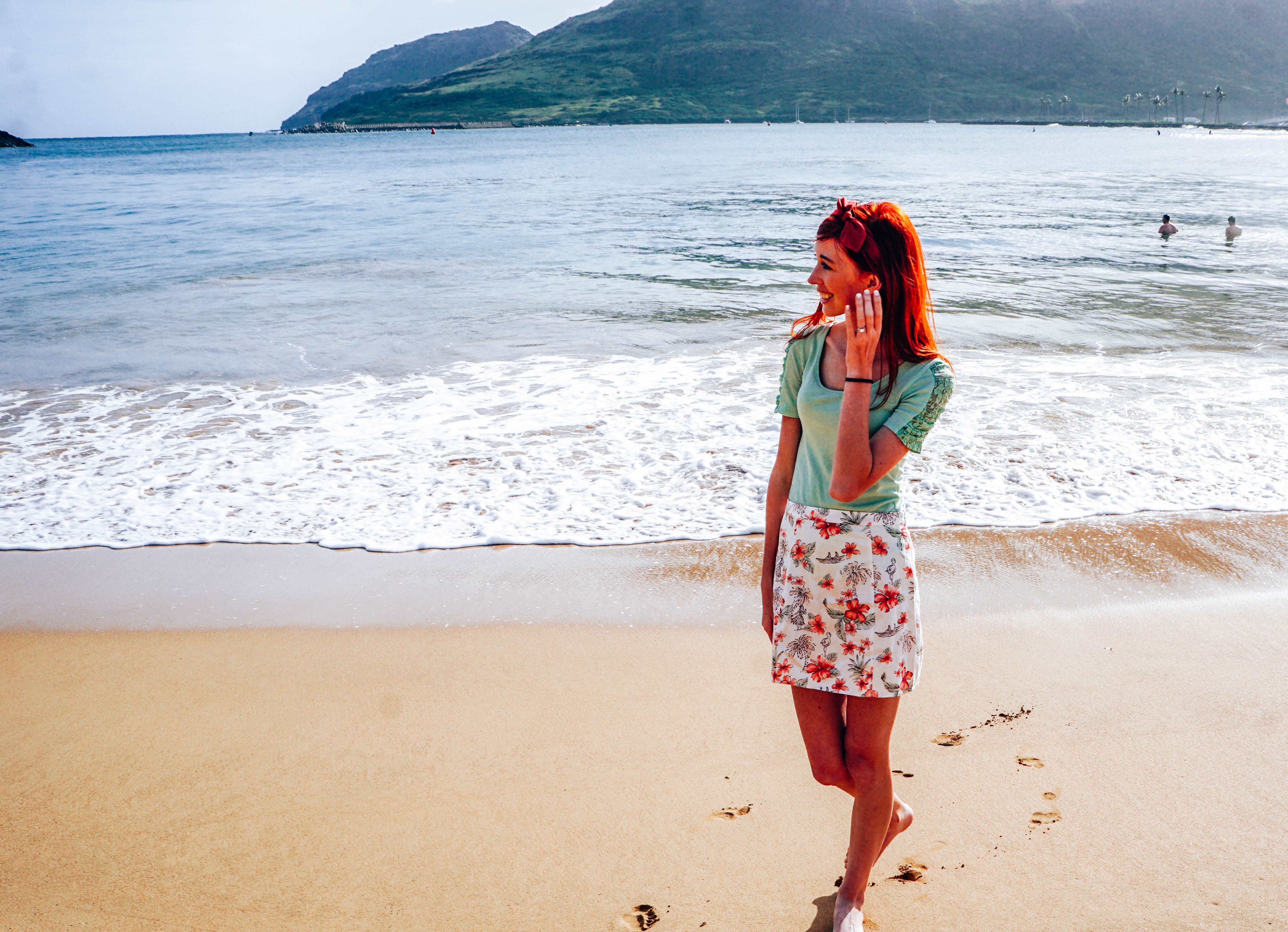 If you have a little bit of time to kill before the luau, I recommend driving over to Wailu Falls. It's a pretty waterfall nearby and you can see it from the road.
If you are feeling adventurous, you can actually hike down to the waterfalls, but if you are planning to head to the luau, you probably won't have time!
I had a ton of fun going to this luau with my family. We arrived around 5:30 and it was located at this gorgeous plantation. After you check in, you are greeted with fresh flower leis for women and a beaded lei of sorts for men. You are able to take pictures around the plantation and they also have a photo opp with some of the dancers. They have little shops and stalls everywhere kind of like a small farmer's market that you can check out before the main show begins. There were a lot of beautiful paintings and souvenirs to choose from and I also got to sample some really delicious chocolate!
Before the show begins, they also have some pre-show performances and some hula dancing how to's if you dare to jump on stage! They brought around salad for each table and some taro rolls, along with some really good kettle chips- those were gone in no time! It's also free drinks so you can head and get your drinks at any time before the show begins. A little bit before the main show, the buffet opens and you are welcome to fill up your plate! There is also a desert buffet with a lot of delicacies to choose from!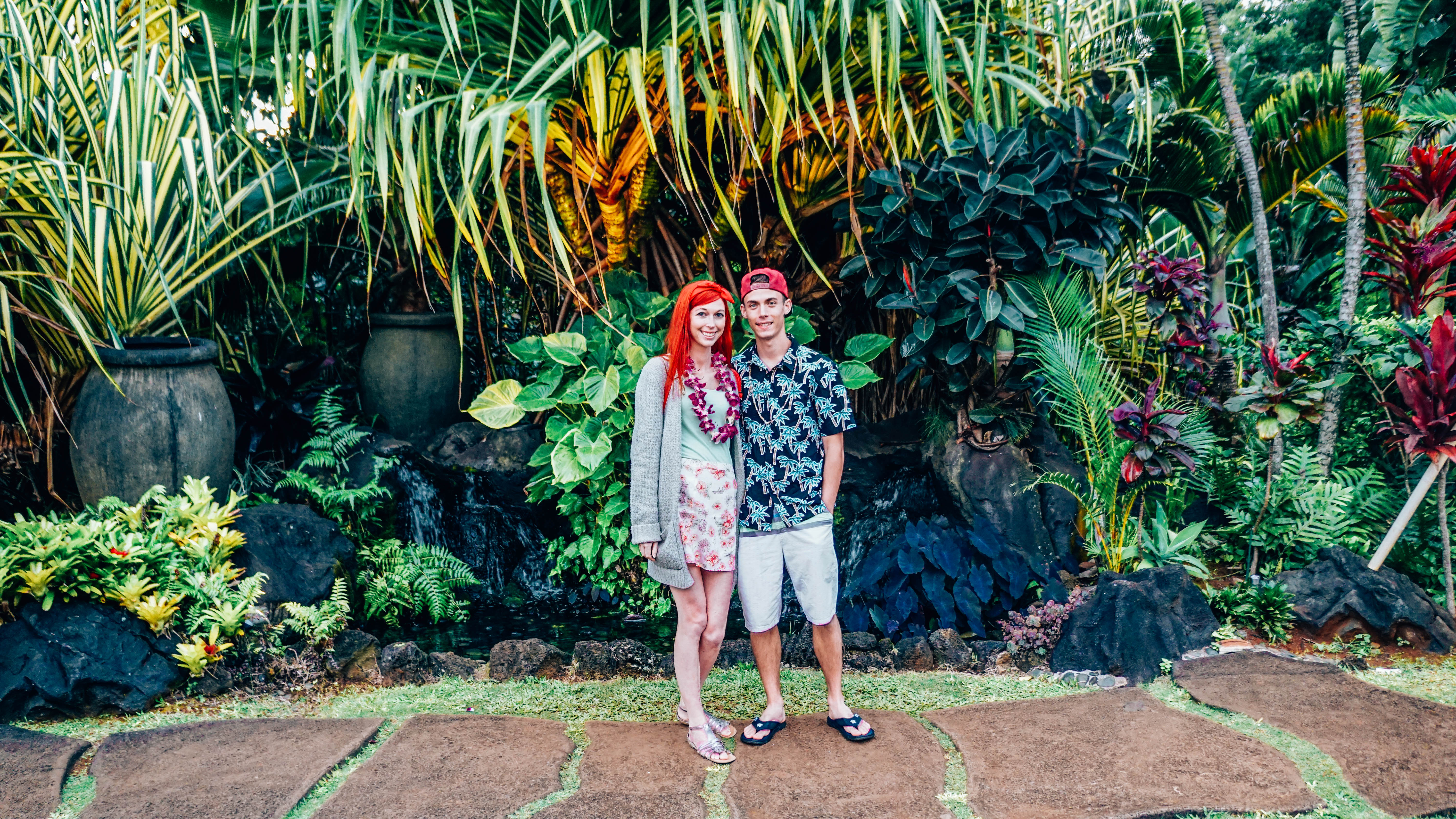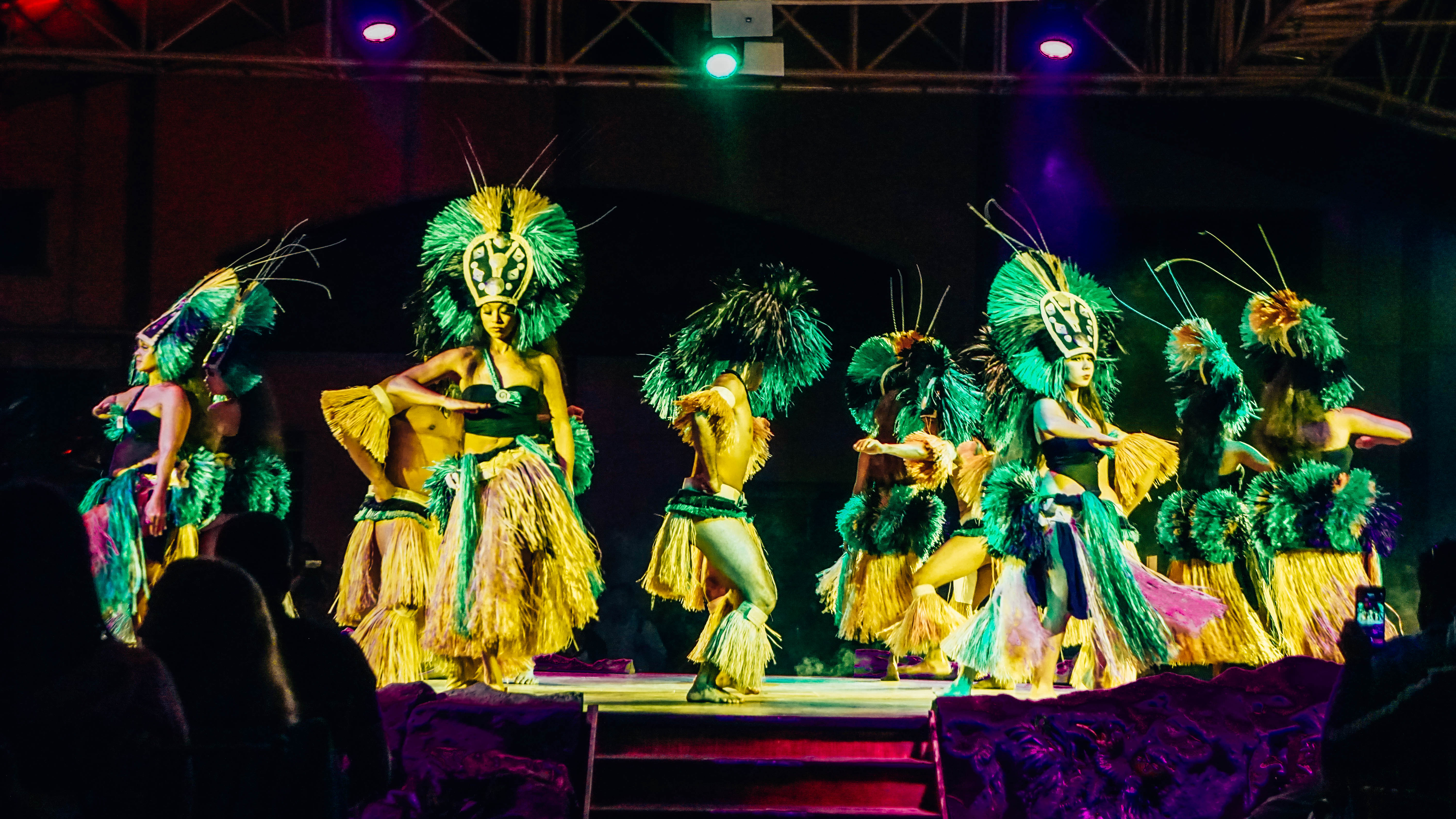 Day 2 North Shore Road Trip
A road trip around the North Shore is an absolute must and it is one of the most breath taking areas I have ever been to. If it rained that day, you'll be in for even more luck as you will see small waterfalls dripping down the mountains.
The entire drive is gorgeous, but there are a couple of look outs that are definitely worth stopping at!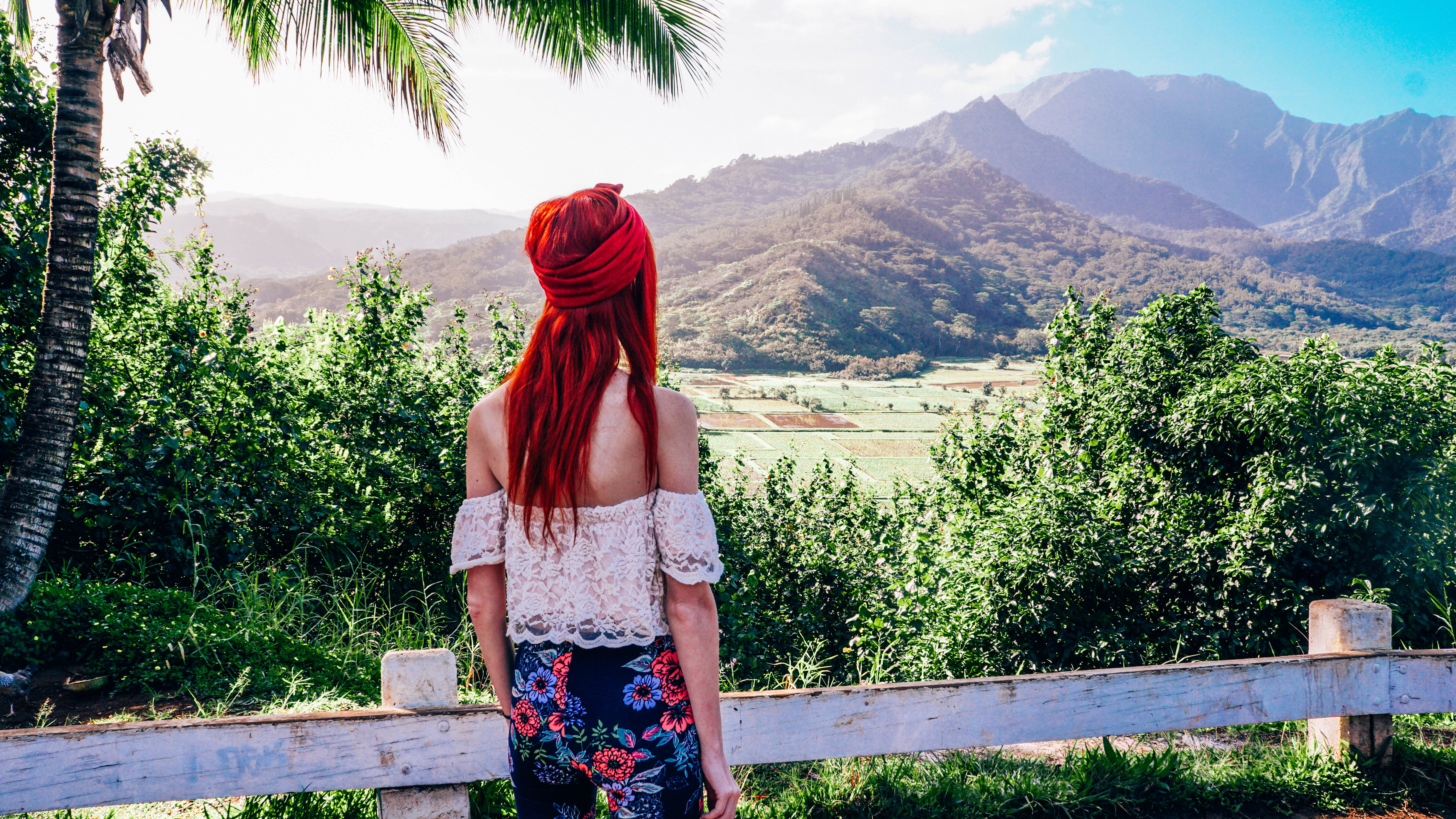 Hanalei town is so cute and quaint! I happened to be there in December so it was so fun to see the tropical Christmas atmosphere. They definitely went all out with decorations! There are a couple of yummy food places here including L & L Barbeque and Chicken in a Barrel along with some really cute souvenir shops!
There is also an adorable fruit truck you can't miss where you can buy fresh fruit or acai bowls which are perfect for a yummy and healthy breakfast!
10:30 AM- North Shore Beaches
There are so many gorgeous beaches on the North Shore, but if you are coming here to swim or snorkel, this is definitely not the right place- especially in the Winter. The waves are very high and it is very dangerous- there are caution signs everywhere! I personally still love going to these beaches to see the epic scenery! Some of my very favorite are Ke'e Beach, Tunnels Beach and Ha'ena State Park.
There are a lot nearby so part of the fun is just stopping at one that you like! Also, you might spot a seal if you get lucky!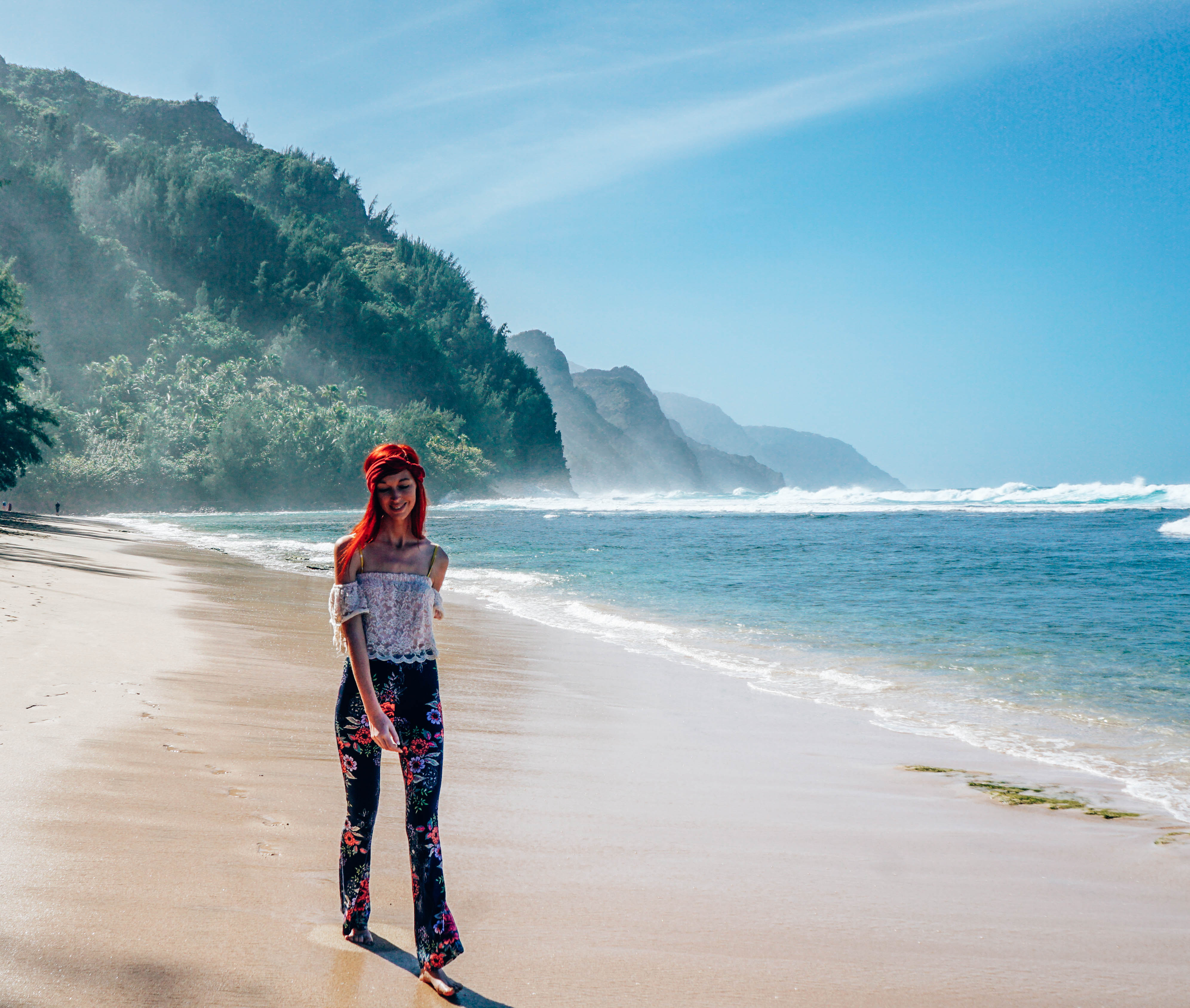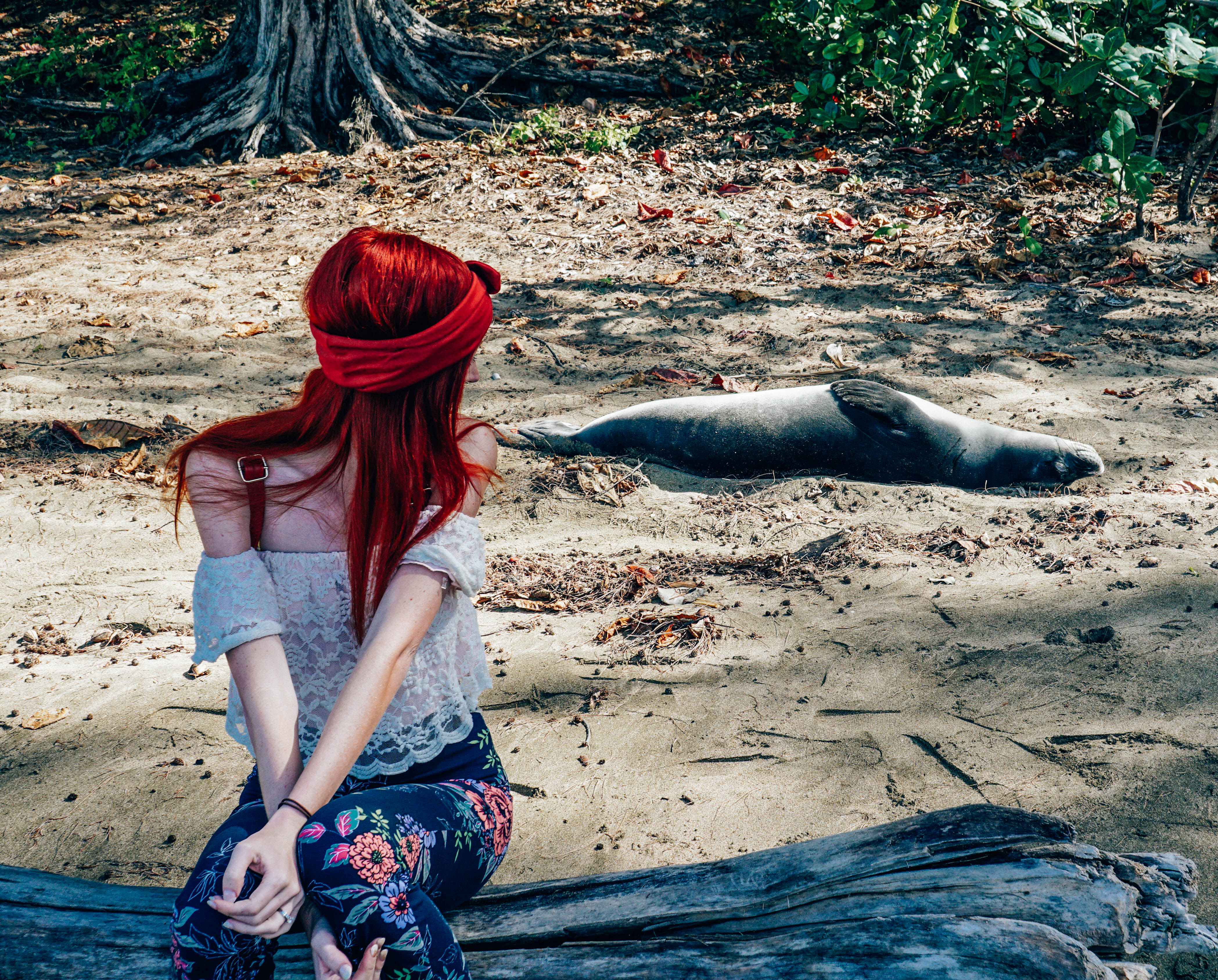 This is one of my very favorite places on the North Shore because the views are incredible and it's a great beach for swimming, boogy boarding and surfing. Still use caution in the Winter though! We spent all day at this beach taking pictures, swimming, relaxing, eating a picnic lunch, building a sand castle, you name it! And the whole time I couldn't stop looking around because it is just that gorgeous of a place! There is also a, you guessed it, pier at this beach and many people actually go fishing off of it!
I packed a lunch for myself (perks of staying at a home rental), but there is a taco truck called Pat's Taqueria here which I had recommended to me, so definitely give them a try!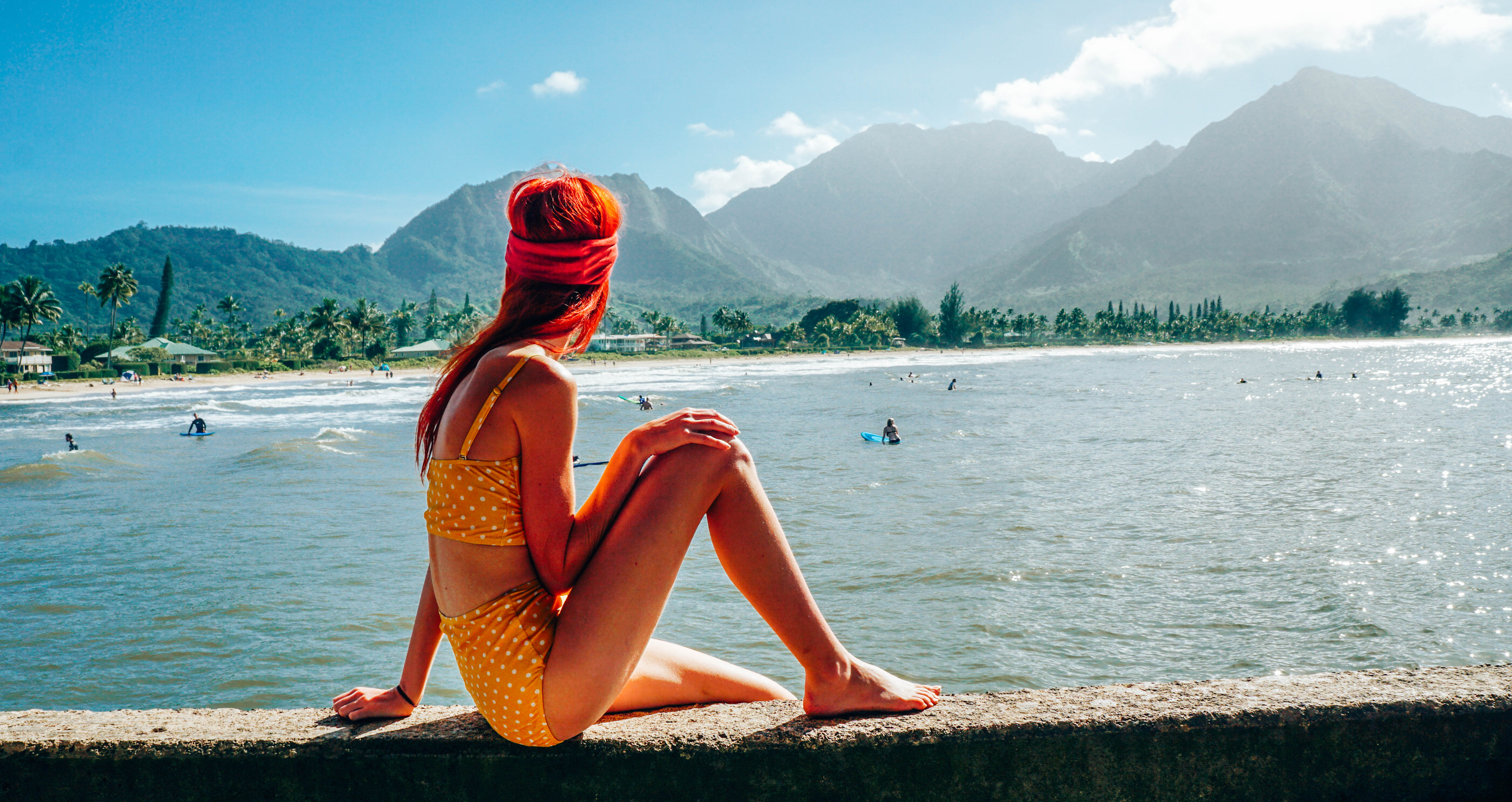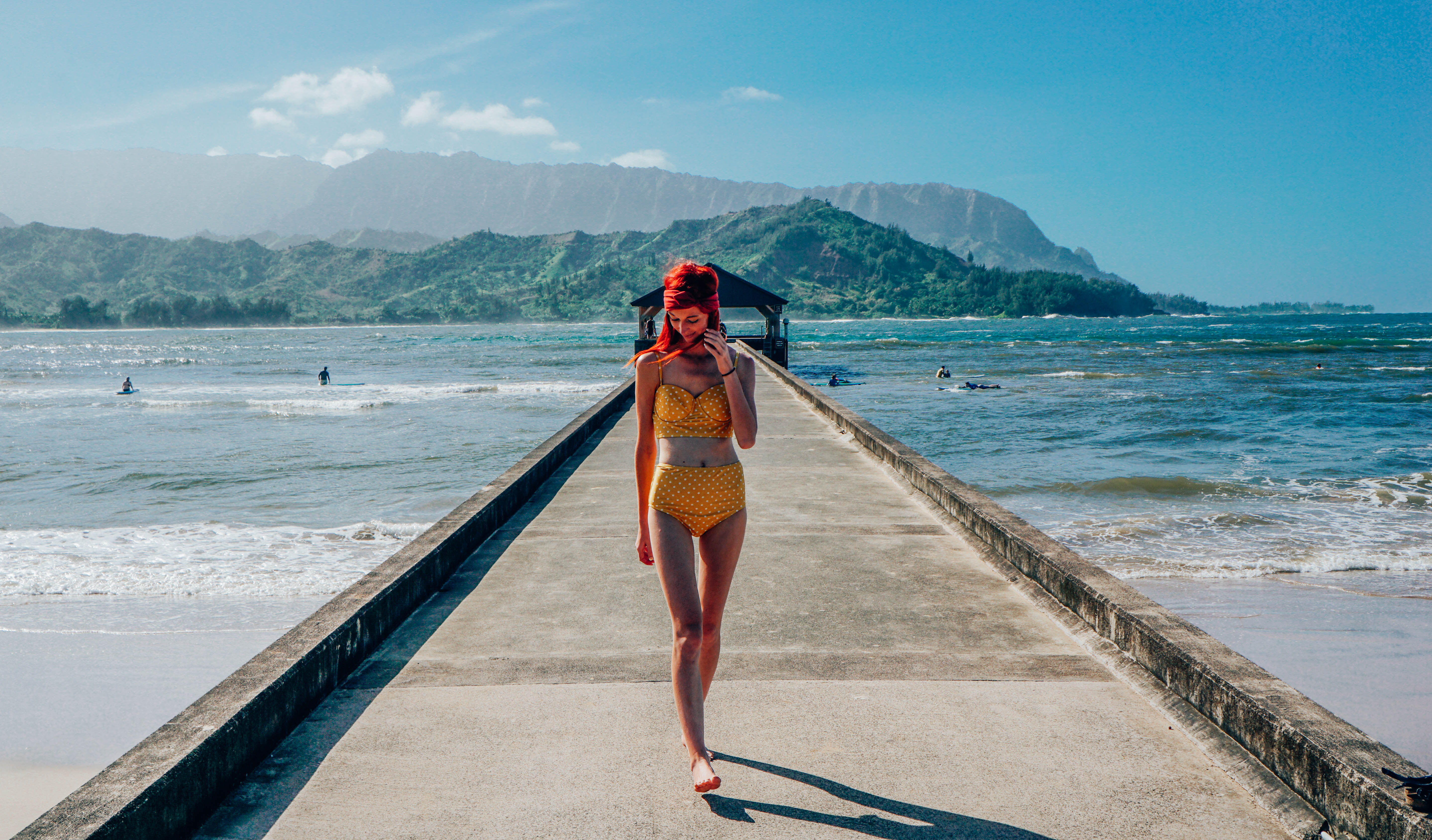 After spending the day at the beach, I was really craving a Shave Ice so I tried out Wishing Well Shave Ice back in Hanalei Town and it was quite tasty!
After Shave Ice, we went back to our villa and had a delicious BBQ and then hung out in the hot tub!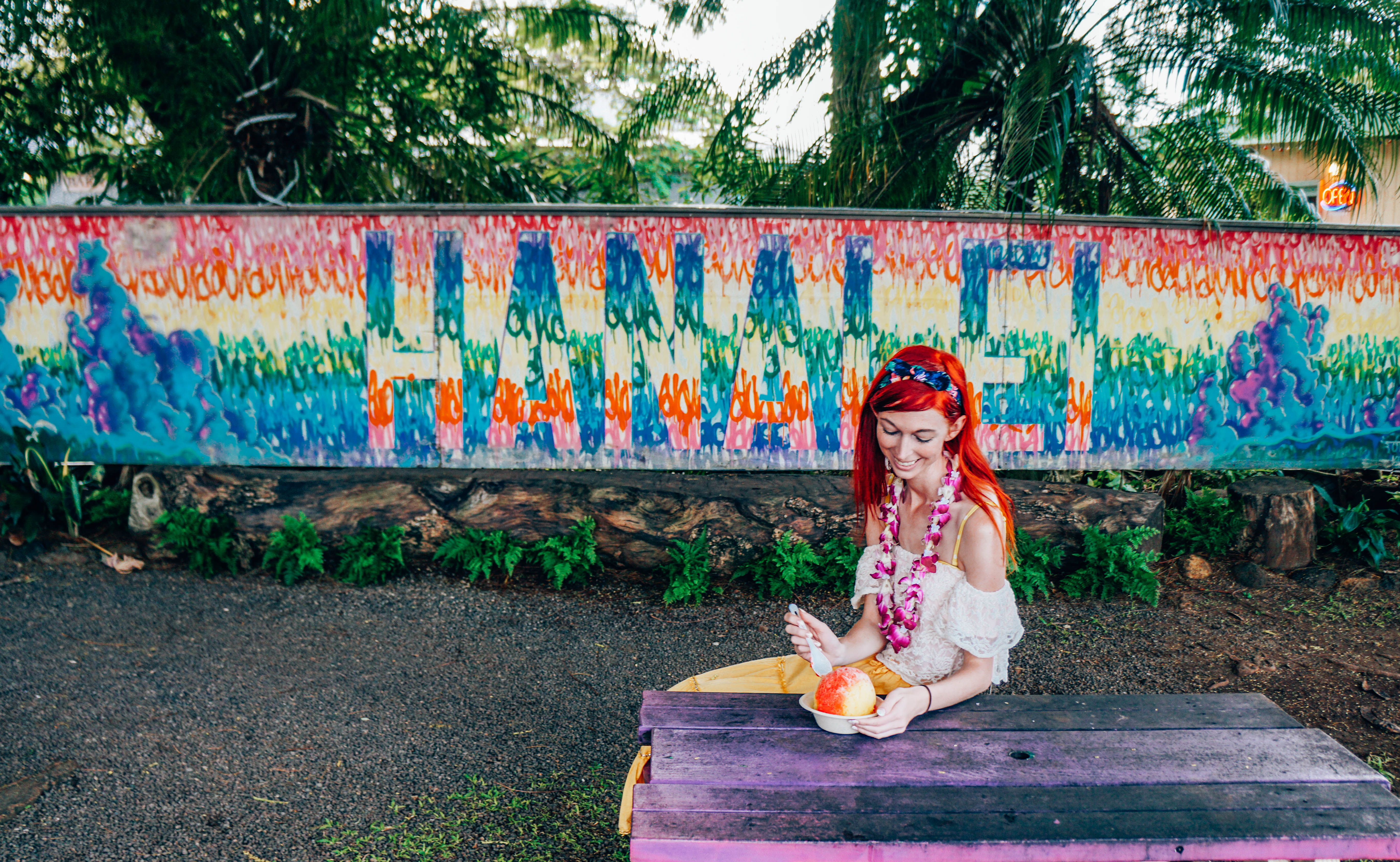 8 AM- Napali Coast Boat Tour  
If you haven't heard of the  Napali Coast, then google image it right now! Haha just kidding, but the Napali Coast is the most gorgeous rugged coast line that goes on for 11 miles and the only way you can see it is by boat or by plane/helicopter.
I went on a sunset cruise the first time I went to Kauai with my dad and we loved it so much, I knew I had to see it again! I had 14 members of my family/friends with me and we did the Raft Na Pali Snorkel Tour with Captain Andy's.  It was definitely a huge highlight for me and many members of my family/friends. We saw dolphins right next to our raft, it was so magical!  READ THE FULL REVIEW HERE!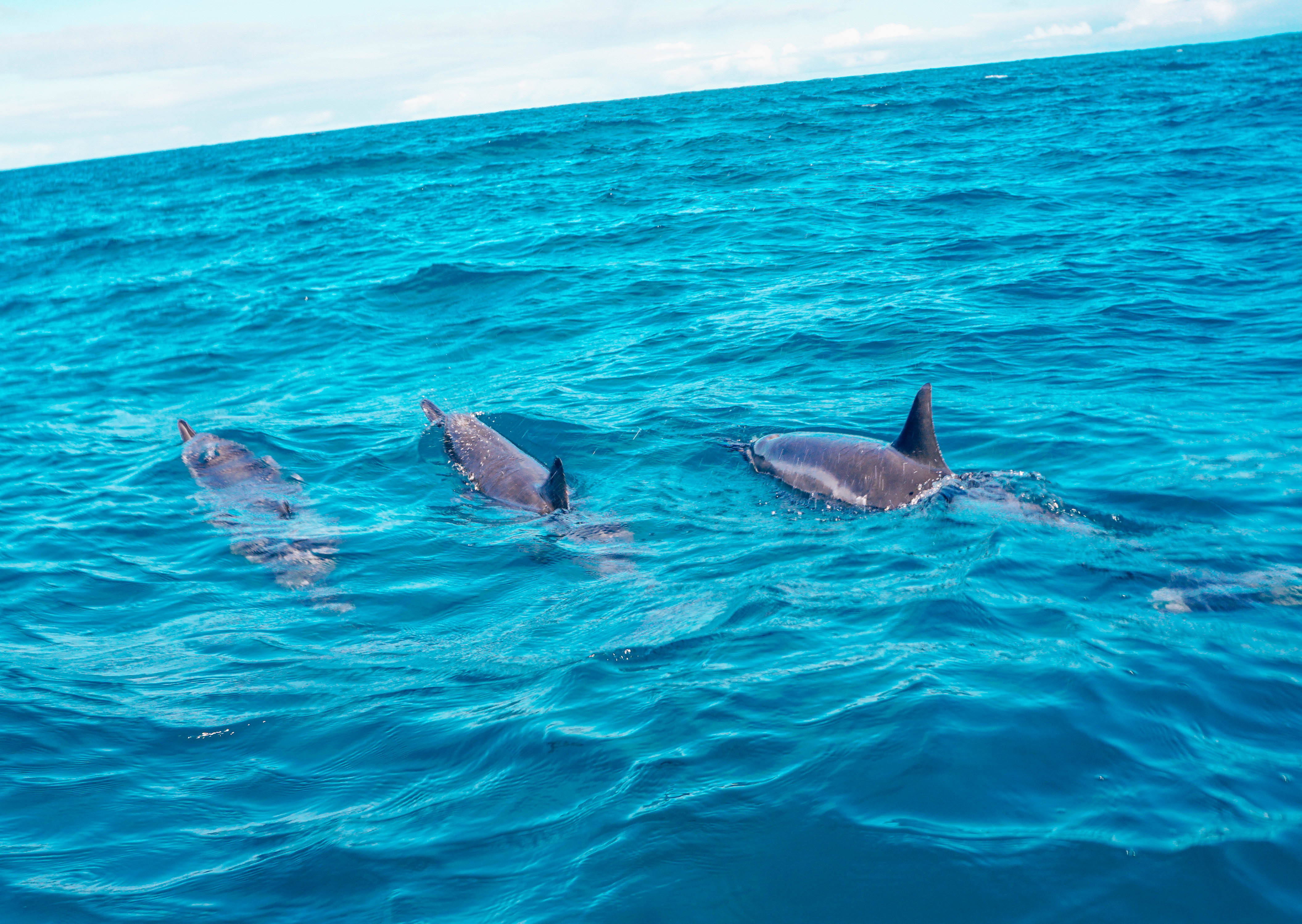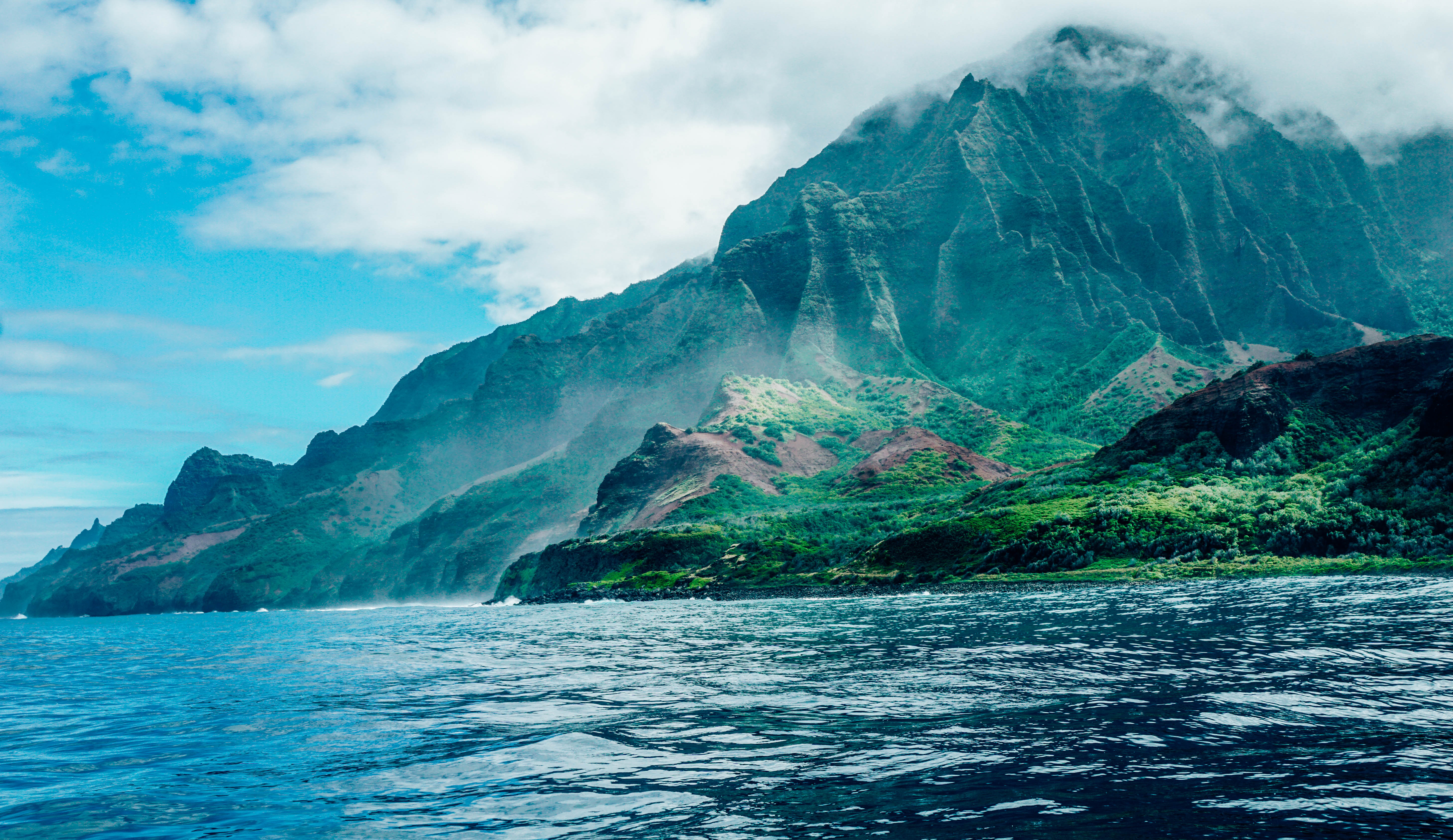 Waimea Canyon, also known as the tropical grand canyon is a state park full of hiking trails and rugged beauty. If you don't have time to hike or don't like hiking, you can just drive up to the Waimea Canyon look out and see glorious views! If it is fogged over, usually it will pass, just give it ten minutes or so. If you drive up the road a little ways, you will be able to see the viewpoint of the waterfall closer!
Nearby Waimea Canyon is Ko'ke State Park which looks incredible and actually has a lookout with views of the ocean and part of the Napali Coast. So far, both times I have gone, I have had bad luck with weather and we weren't able to see a thing. However, if it's a clear day, it is definitely worth the trip!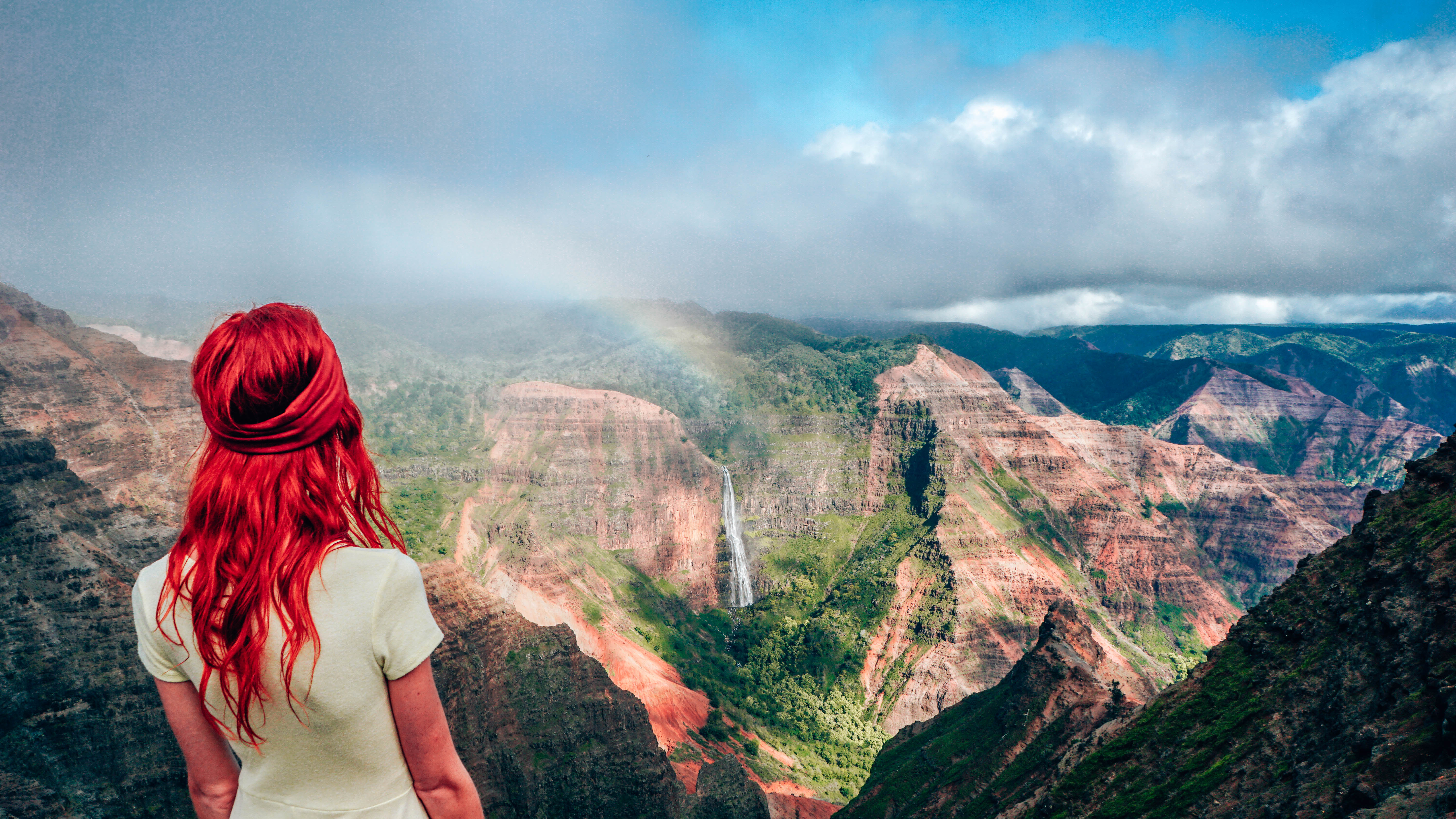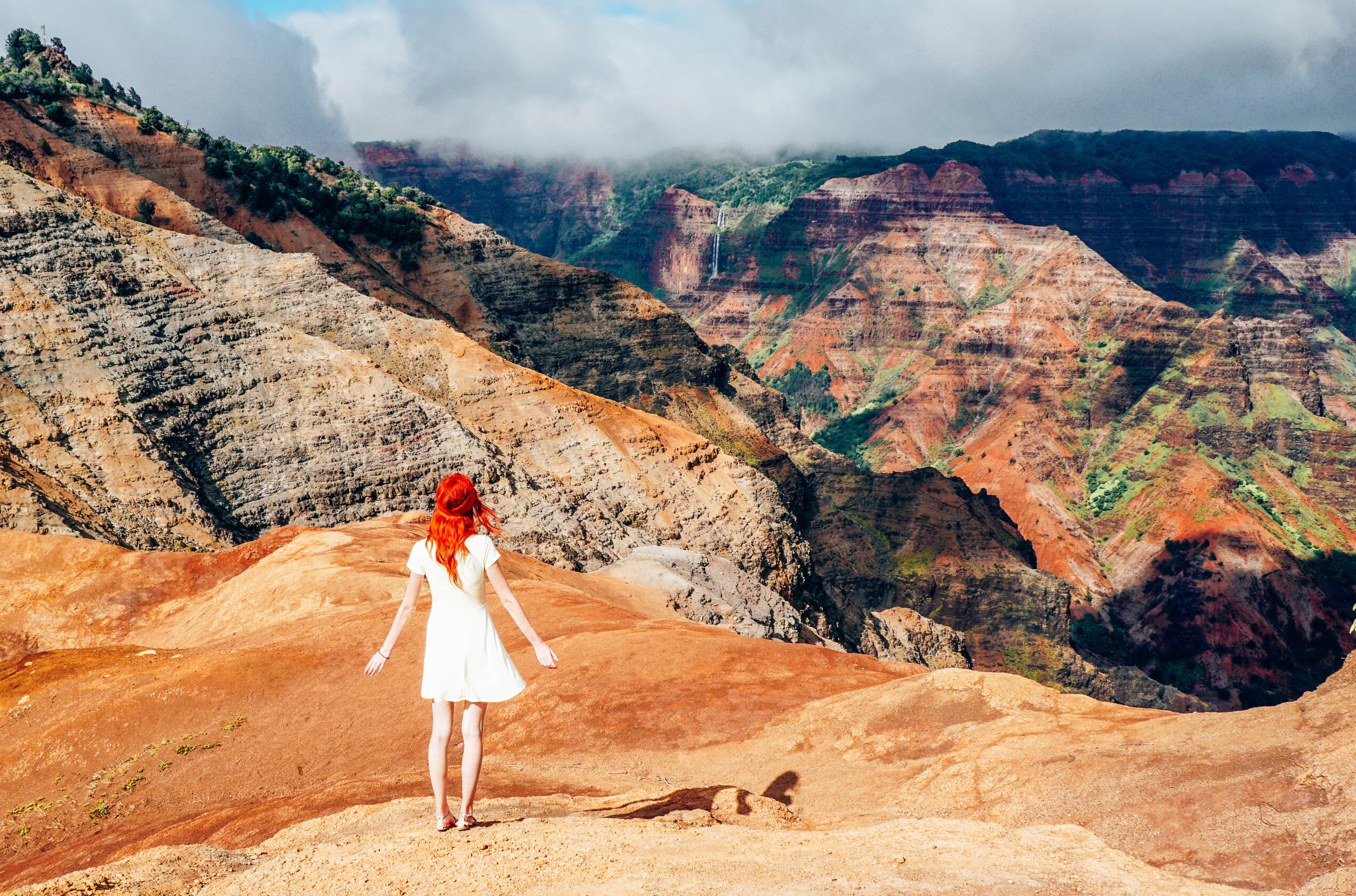 3 PM- Poipu Shopping Center  
The Poipu Shopping area is really cute and I love the cute colorful buildings. We ate lunch at Bubba's which is a Kauai original hamburger chain and it is quite cheap for Kauai and yummy too! There are a lot of cute souvenir shops nearby as well! They have an adorable home design shop called Soha so definitely check it out!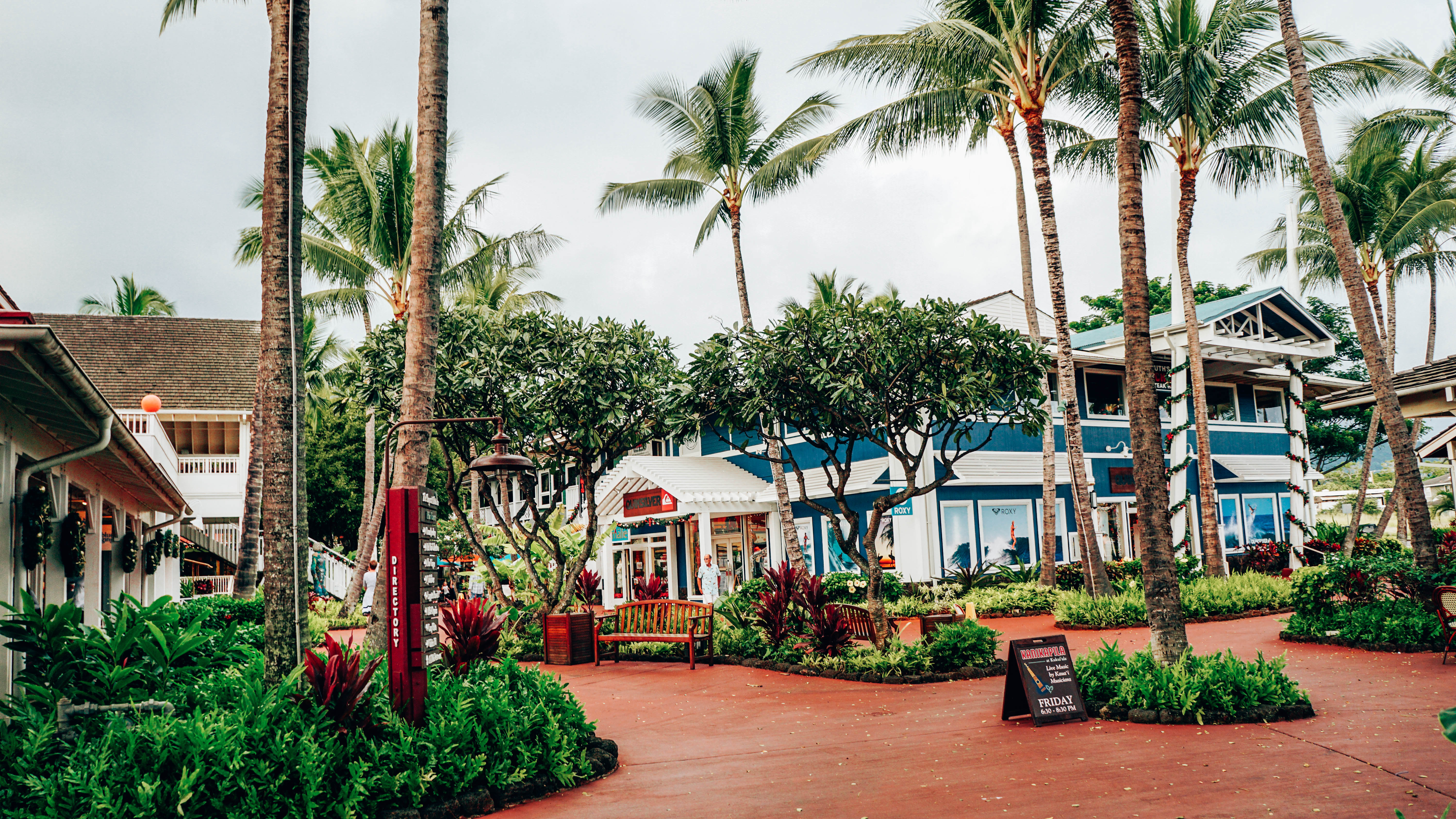 5 PM- Spouting Horn & Poipu Beach  
Spouting Horn is a natural blowhole that spouts a flume of ocean water every so often. We saw it spout many times, but I've heard it can spout as high as 50 feet! This is a fun little spot if you are nearby, but don't plan on spending too much time here.
Poipu Beach is just down the road and is much different than the beaches in the North. In fact, the whole vibe of the South is much different and it is more tropical and resort feeling. The beach is quite  nice and perfect for swimming and snorkeling as the water is really clear and we could even see fish with out snorkels! We decided to hang out here and watch the sunset!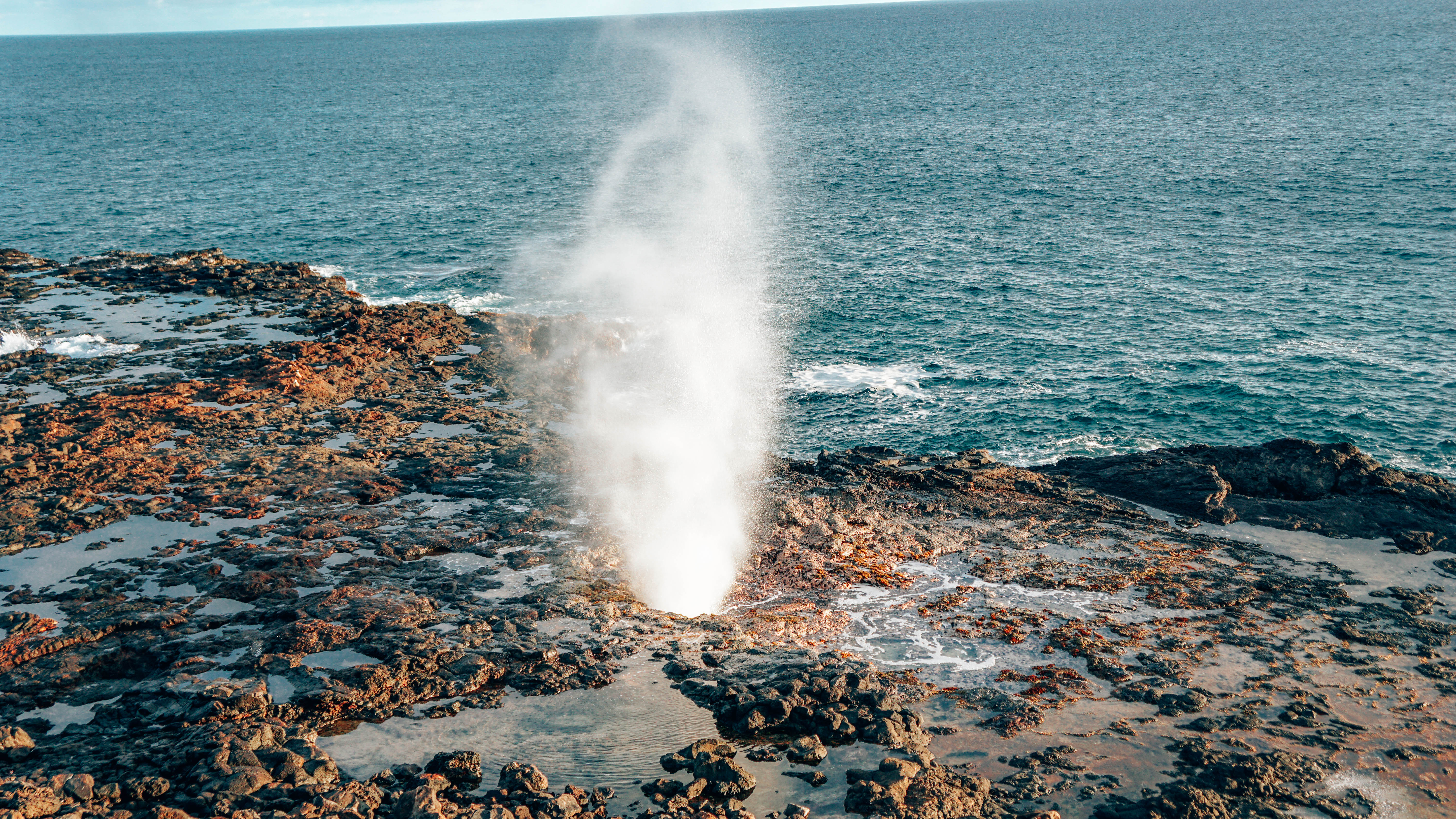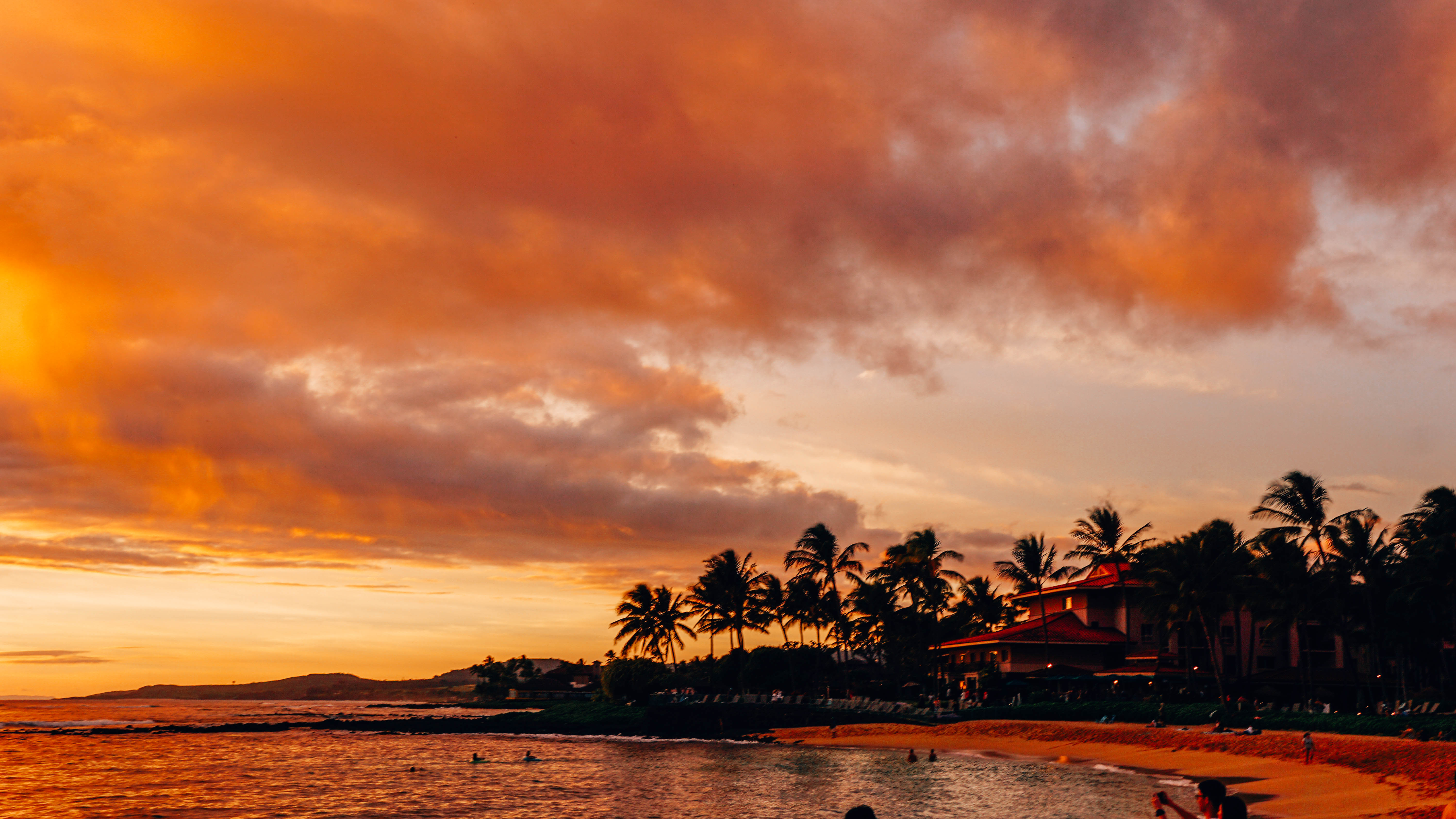 9 AM- Hanalei Ocean Lookout  
This is a really gorgeous lookout of the mountains and sea that you an stop at on your way to the Kalalau Trail at Ke'e Beach!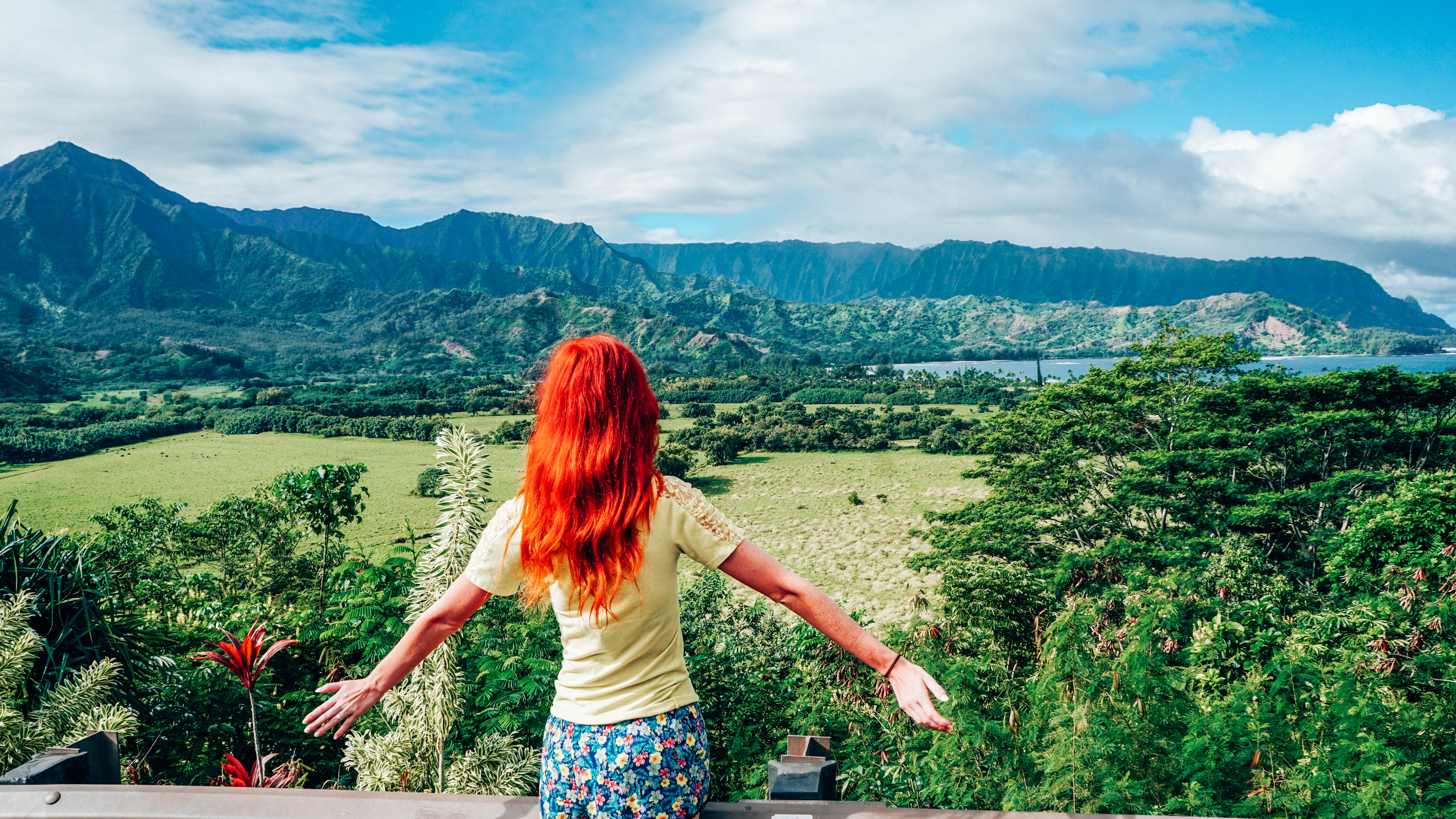 9:30 AM- Napali Coast Hike  
The Napali Coast Hike or commonly known as the Kalalau Trail is one of the most epic trails in the U.S. It is actually 11 miles long and many people hike it all the way and back, while also camping over night. If you love the outdoors, definitely look into this as I would love to do the whole trail one day. You will need a permit if you go any further than mile 4.
For our adventure, we decided to hike 2 miles in to a secluded beach and then 2 miles back. The whole trail itself is gorgeous, but there are a couple of moments, where the ocean peaks through the plants and trees and it looks so incredibly blue, it's breath taking. Be mindful of weather, as it changes often here.  When we went, it was raining and it took us a lot longer to hike because the trail was so wet and muddy.
If you are not up for hiking the 4 miles (2 in, 2 back) then it is at least worth hiking in about twenty minutes for a gorgeous viewpoint of the ocean and Ke'e Beach down below!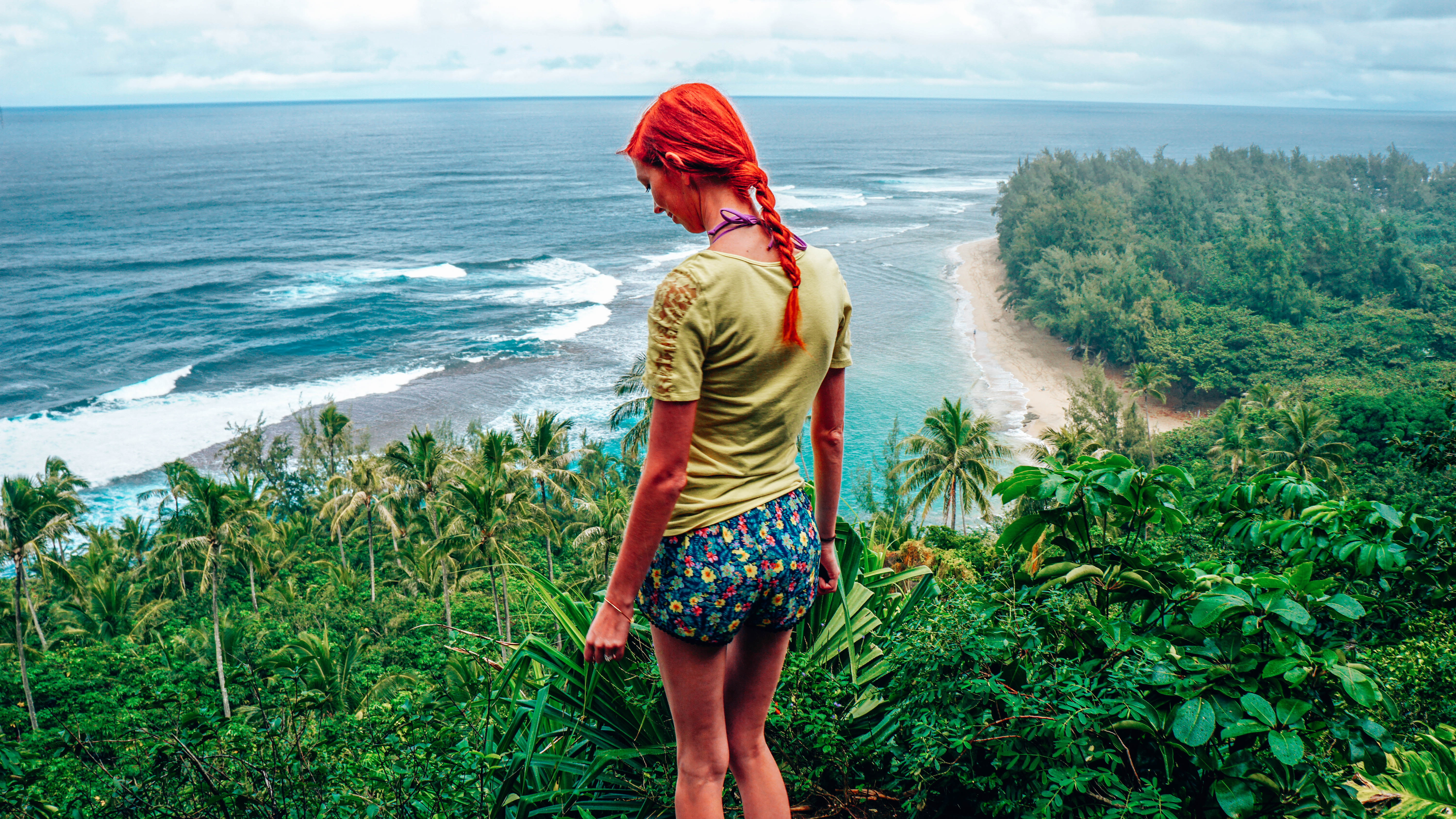 This viewpoint is about a mile in and you can see quite a lot of the Napali Coast, I definitely thought it was worth it! Such a peaceful and pretty place.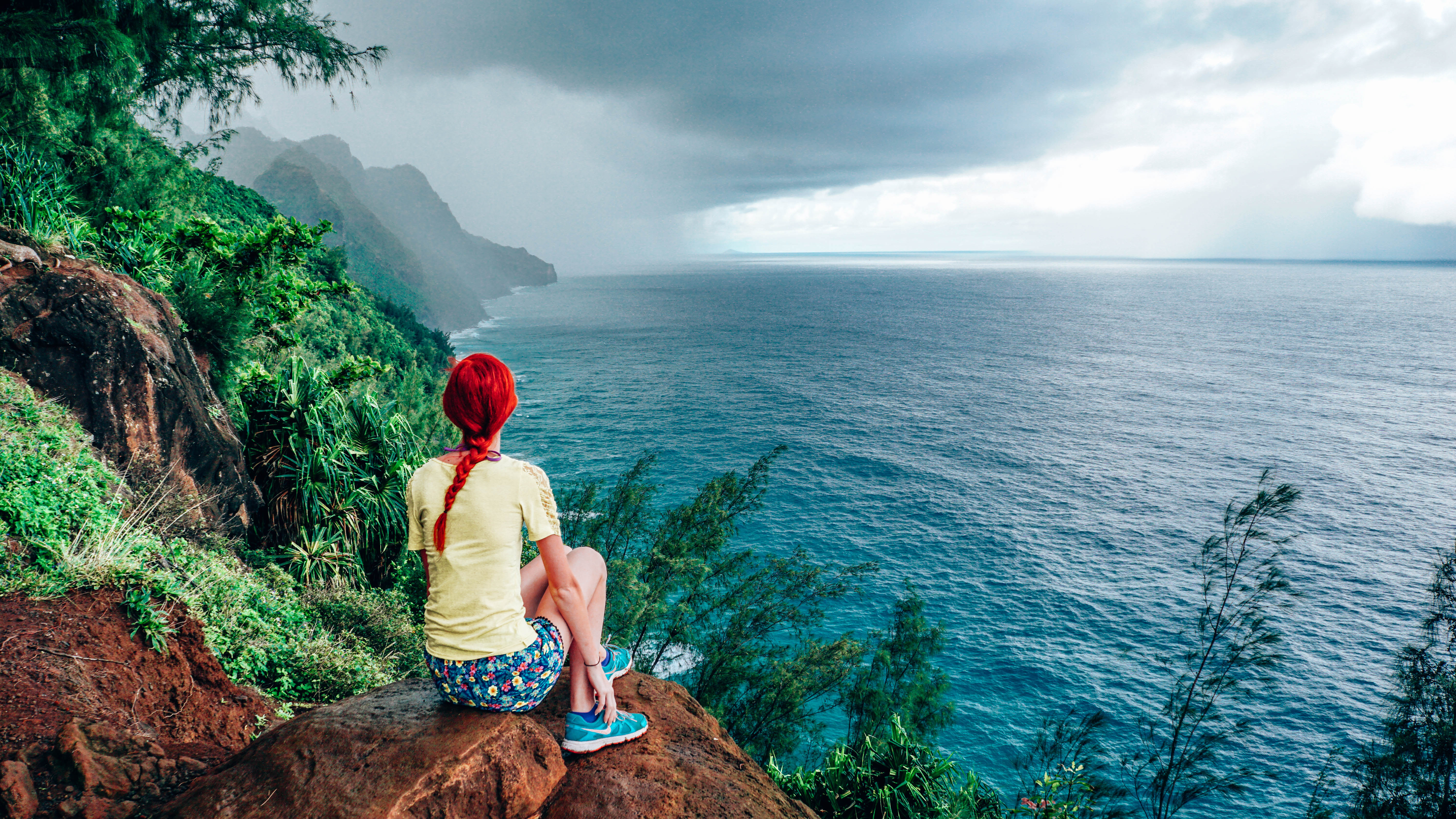 We got to the Secluded beach just in time for lunch and sat down and enjoyed the crashing waves. This is also not a swimming beach in the winter time as the waves are so high and the current is unpredictable making it dangerous! There is, however, a river nearby that is fun to play in with a pretty waterfall!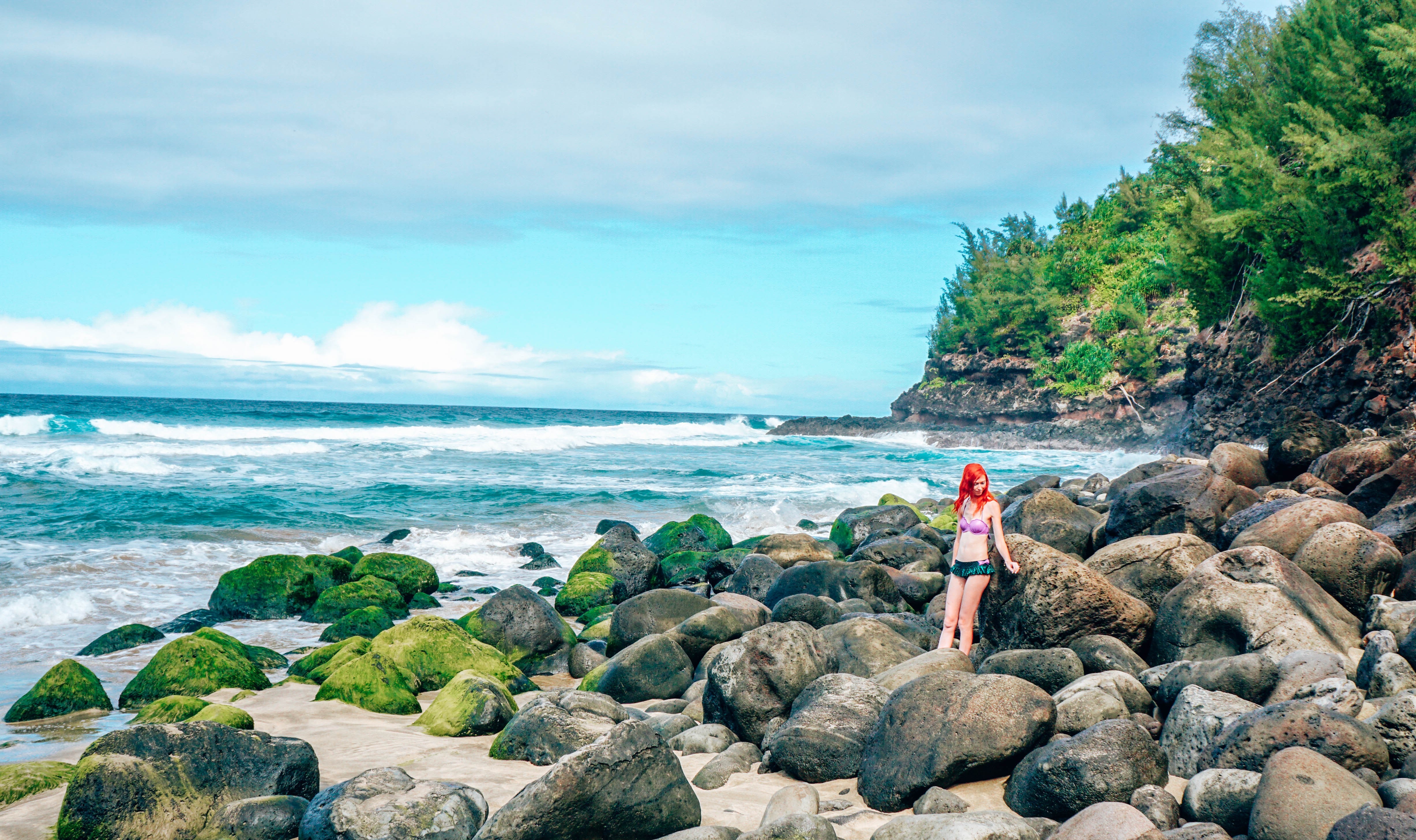 5:00 PM- Lava Lava Beach Club  
Lava Lava Beach Club is located on the East side of the island and is the perfect place to eat dinner! The setting is amazing and you are literally right on the beach with tiki torches everywhere and live music! I ordered pineapple teriyaki fried rice and it actually came in a pineapple! I loved it! They are also well known for their flat breads and they have yummy pasta too! I definitely think this restaurant is worth it at least for the setting!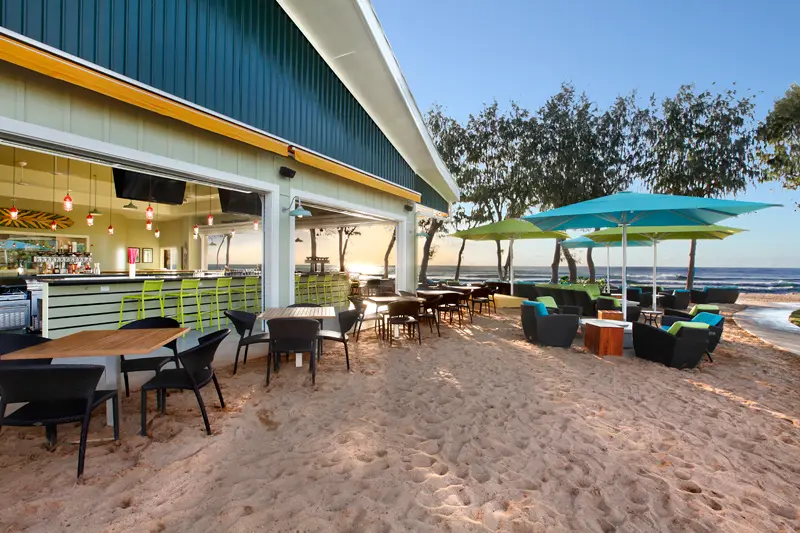 I have seen countless pictures of Queen's bath during the summer and it looks like this incredible natural pool created by the ocean and rocks blocking it off.  It looks incredible! However, it looks much different in the winter and I actually read many articles warning me to not even do this hike in the winter.
The hike itself is quite short, but depending on weather conditions once again, it can cause it to be quite muddy and take a bit longer. The area is still very beautiful in the winter time with volcanic rocks everywhere, the roaring ocean and a breathtaking mountain scape. Just know that if you are going in the winter, there will be absolutely NO swimming and you will be going more to watch some of the craziest waves crash you have ever seen! Steer very clear of the cliffs and just be smart and careful!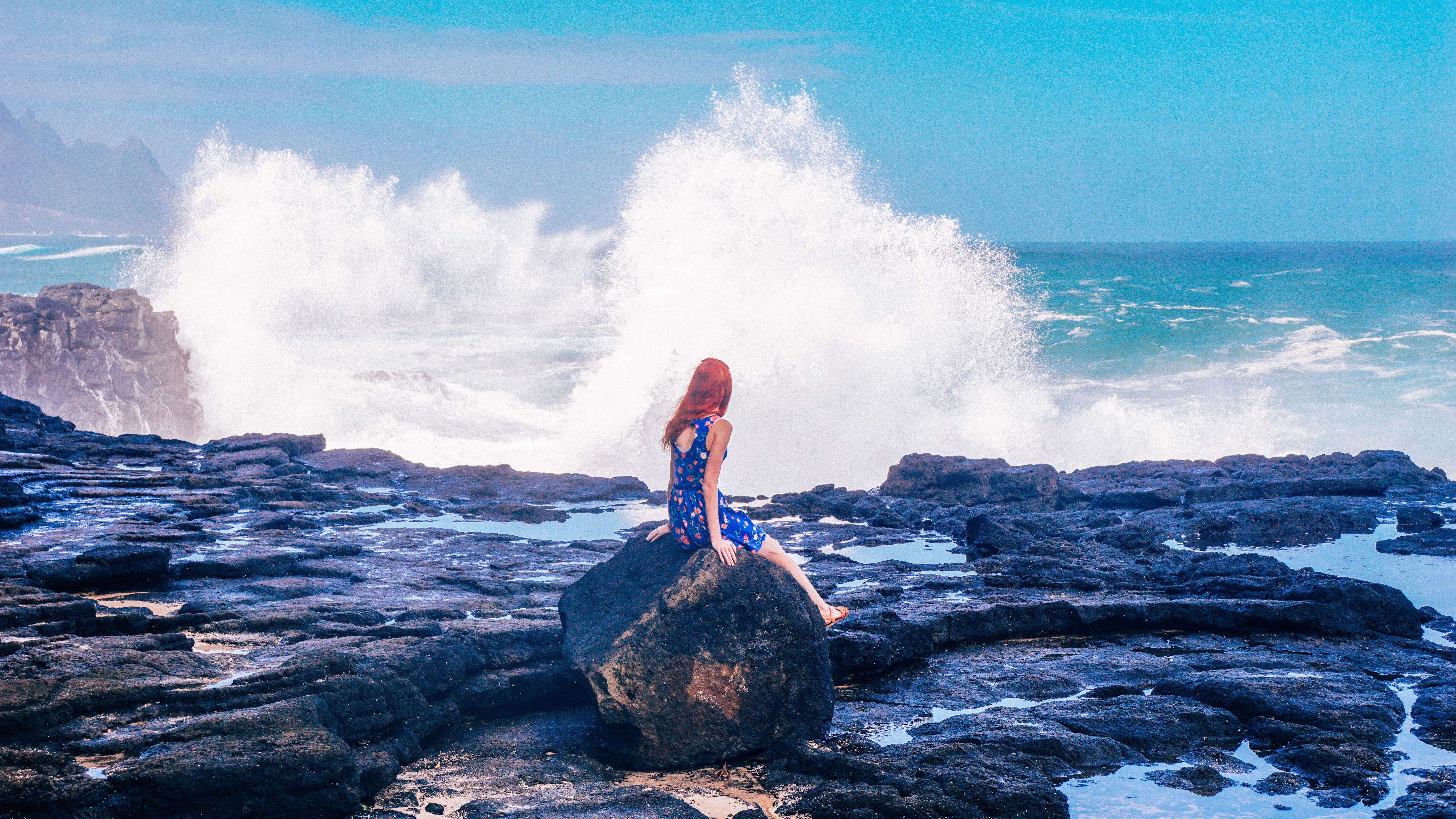 11:00 PM- Kilauea Lighthouse  
Kilauea Lighthouse is not far from Queen's Bath and it is also a wildlife refuge! There are many species of birds and you can often spot turtles, spinner dolphins, whales (in season) and monk seals!
Keep in mind the lighthouse is closed on Sundays.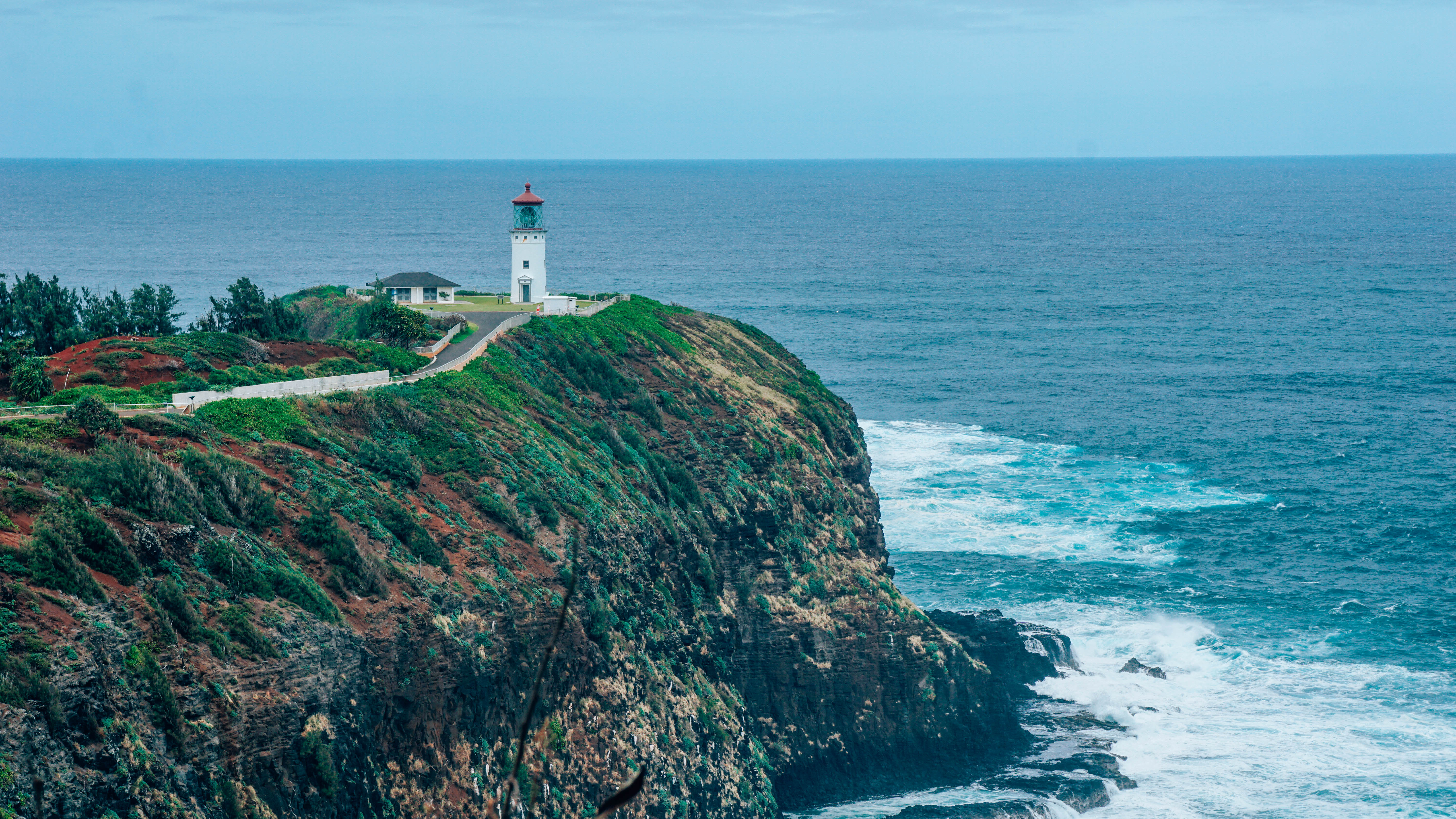 12:00 PM- Kauai Mini Golf and Botanical Garden  
This was the last day of the Kauai trip and everyone's flight was leaving that night so no one really wanted to get wet and go swimming in the ocean. As we were brainstorming what we could do, we drove past this mini golf place and popped by to see what it is all about! It is a mini golf place that is also a botanical garden and it was quite enjoyable! Certain parts of it are under construction so they only had 12 holes open at the moment so it was only $11 which is quite cheap for an activity in Kauai!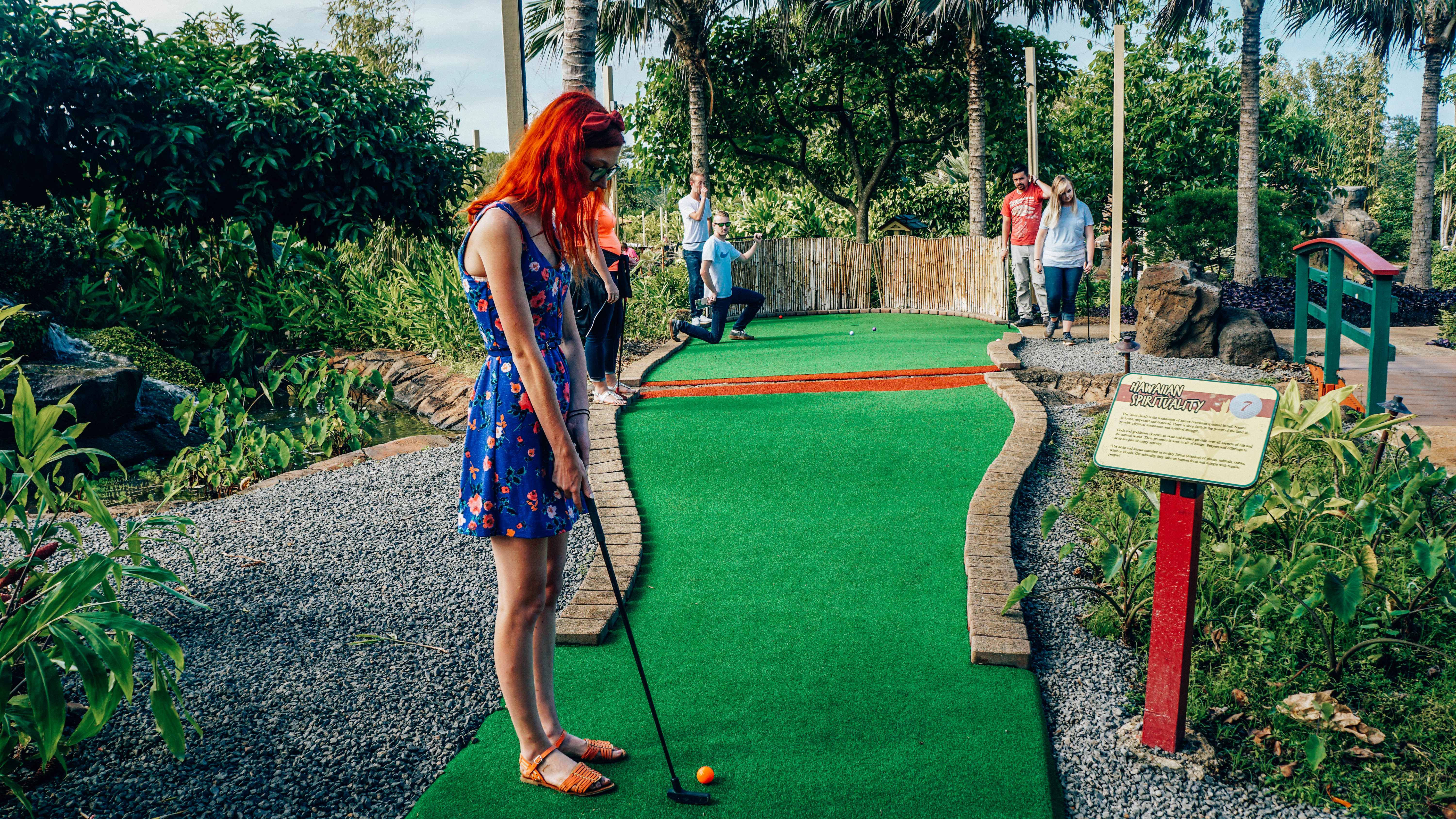 We were headed down the East Coast to take a look at some souvenir shops, when we decided to stop at this little hole in the wall taco shop! The tacos were quite tasty and I ate mine before I remembered to take a picture for this post! Sorry about that! The tacos are also quite big so one might be plenty for you! A lot of people ordered two, but weren't able to finish their second one. I recommend the pollo loco!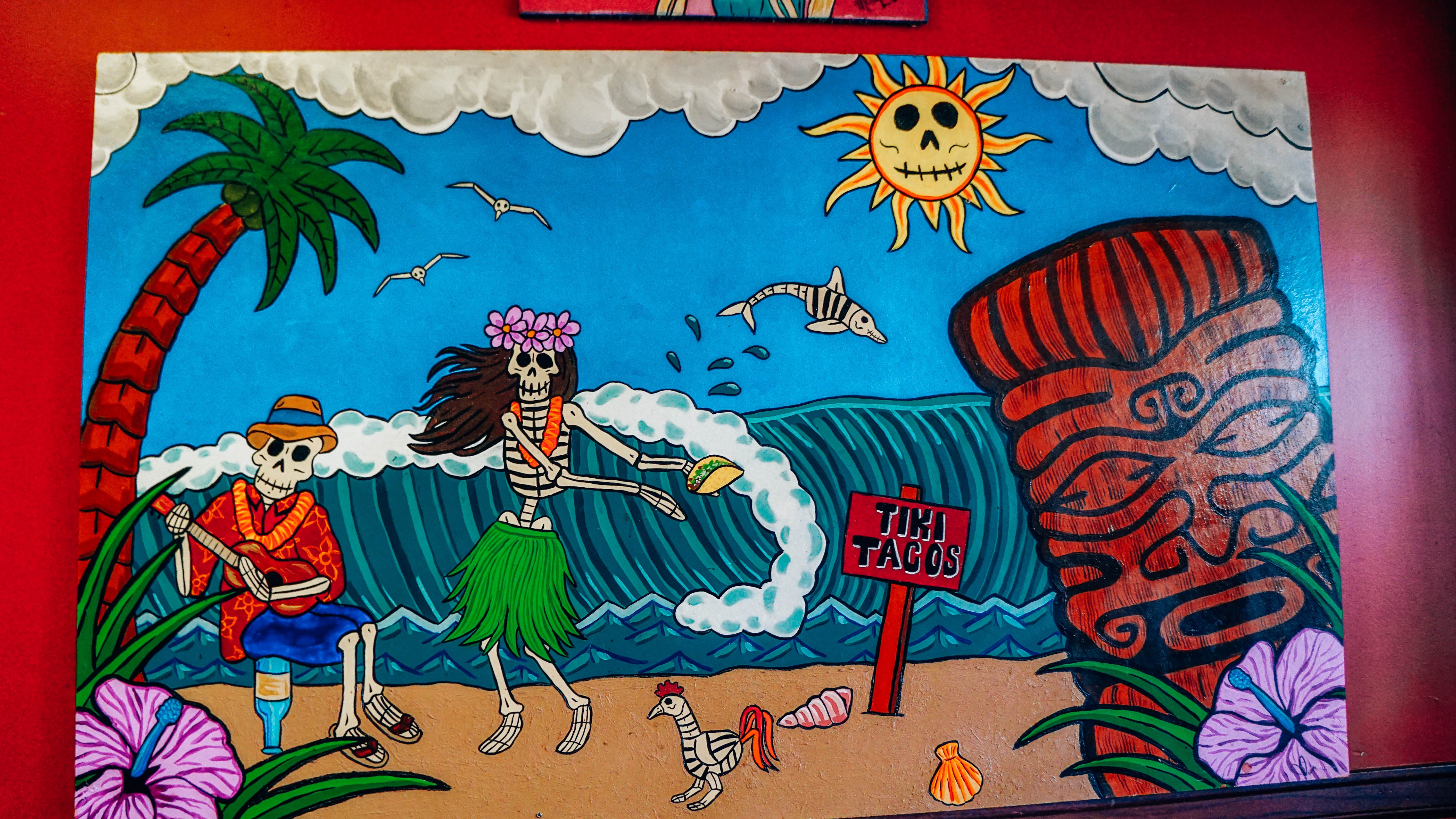 2:00 PM- Shopping in Kapaa Town and Free time at Beach  
This area is really great for souvenir shopping and also has some of the cutest boutique stores around! You'll definitely have fun looking for your souvenirs in this area. There are also a lot of cute wall murals and cute food trucks and Shave Ice places you might be interested to try out!
Also, nearby is the Coconut Marketplace which I didn't have a chance to visit, but it's another big area with souvenirs, places to eat, hula lessons and more!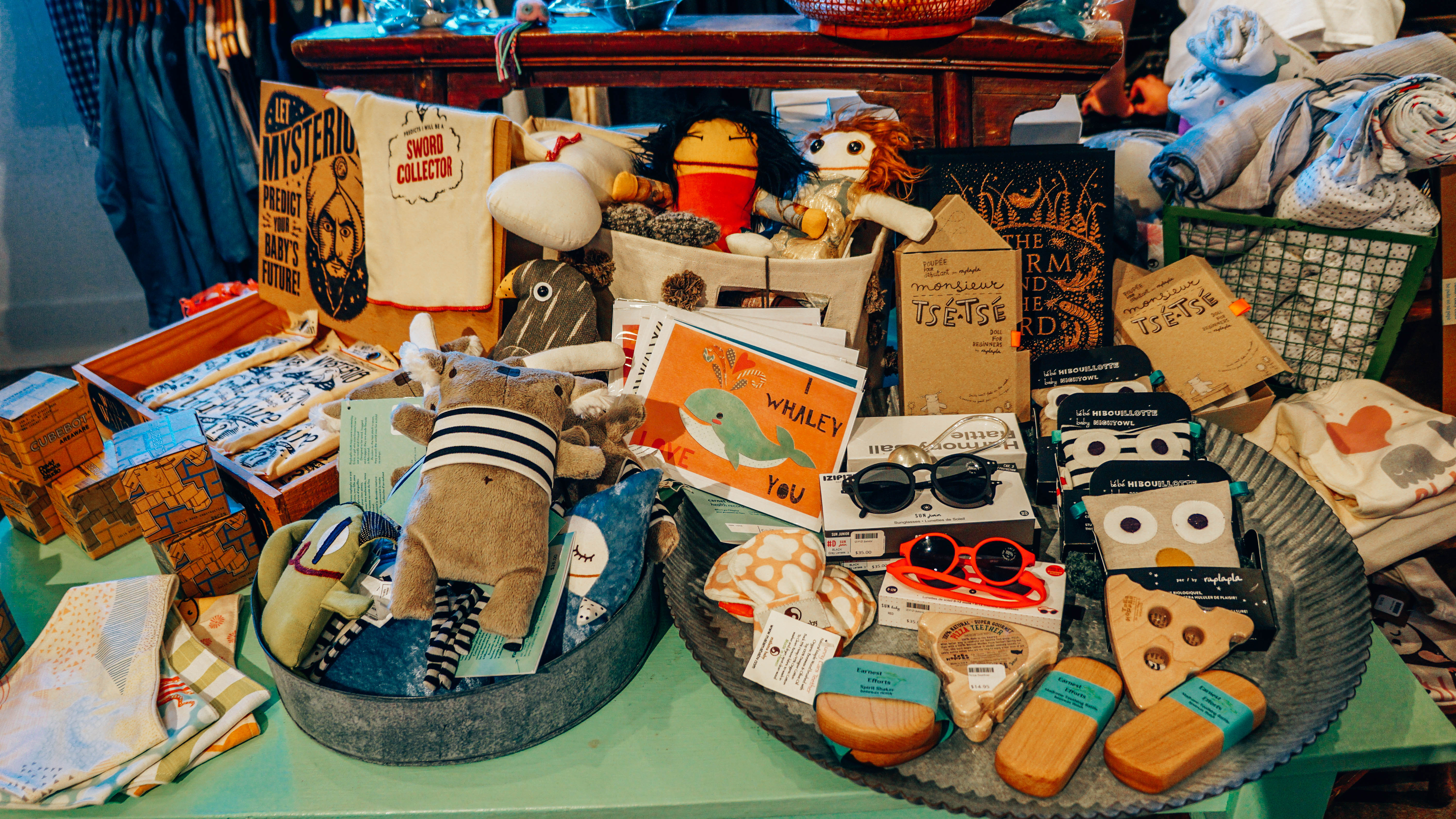 So there you have it! Have you been to Kauai?
I will be adding more blog posts with more options of what to do, places to eat and where to stay!
I also might write a post about my destination wedding there!
Shop My Style!
Like what you see? Pin it for later or share it using the buttons on the left!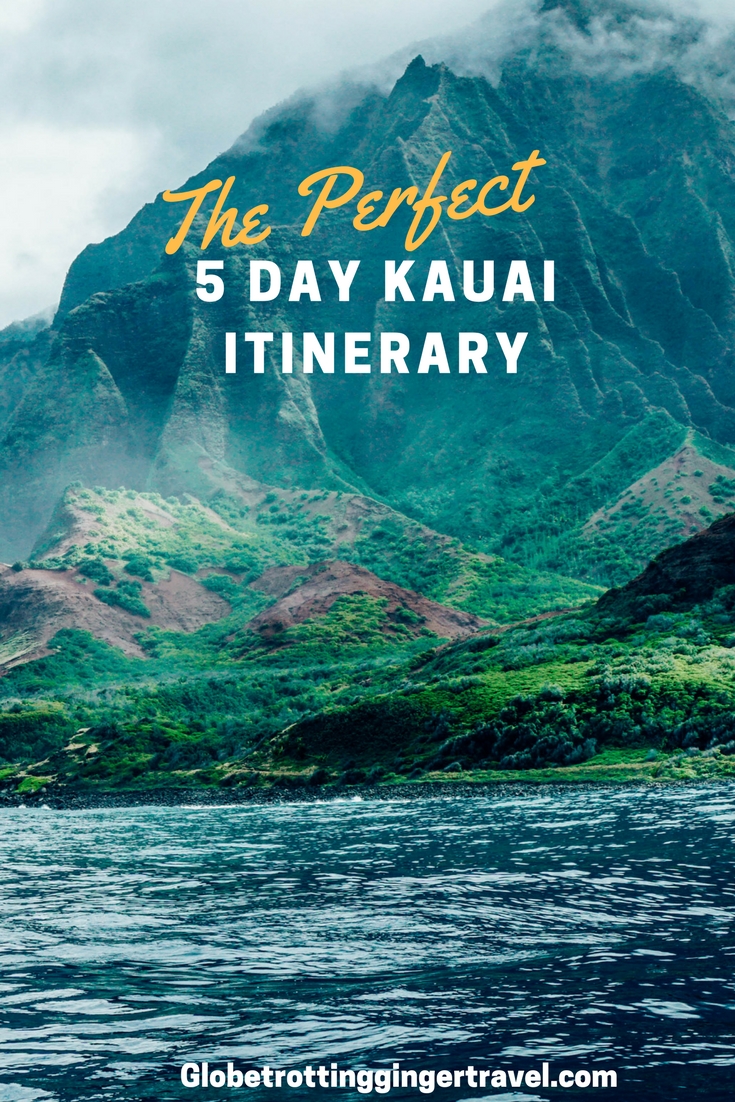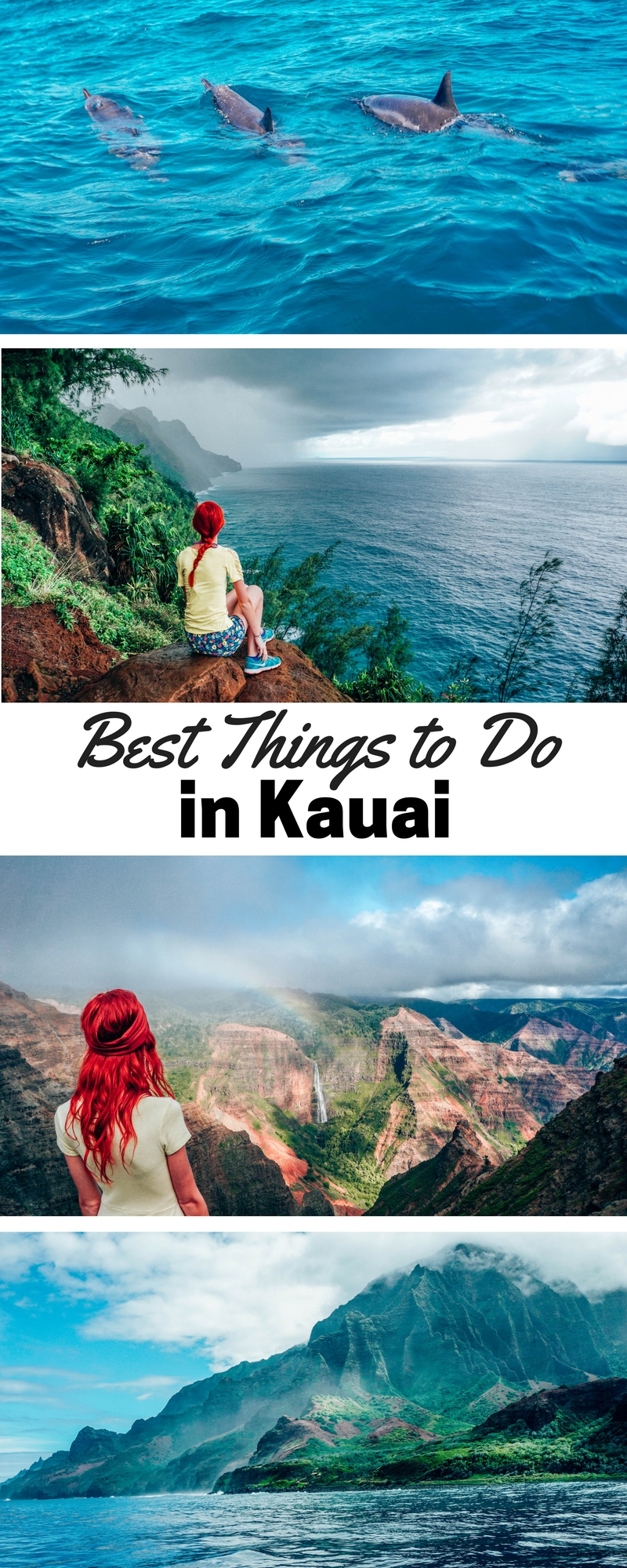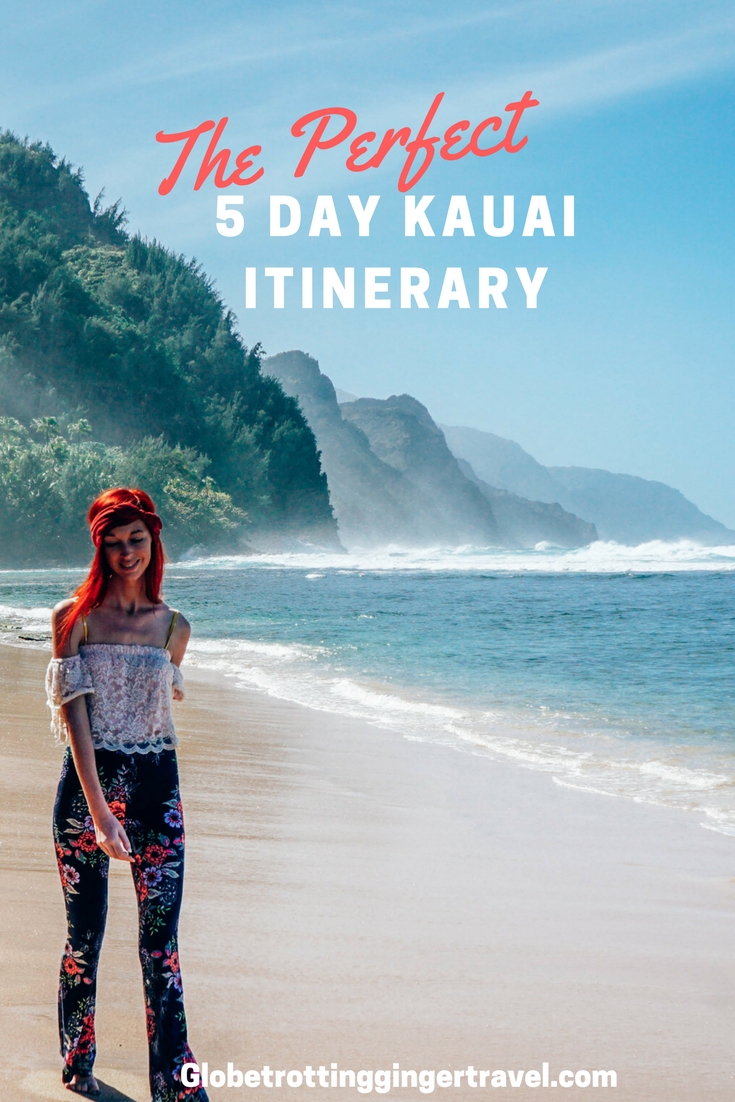 Disclaimer: I collaborated with Captain Andy's, but all opinions are my own!