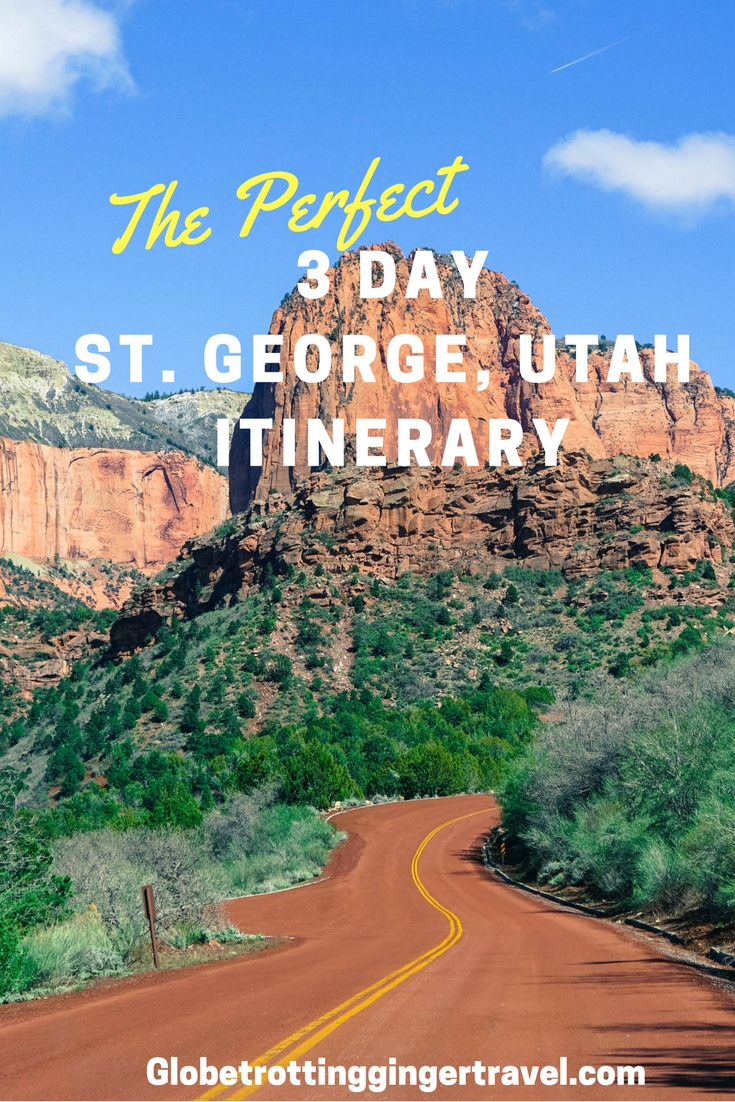 The Perfect 3 Day St. George, Utah Itinerary
There is so much to do in the St. George, Utah area so I decided to pick some of the very best places to hike and adventure and create the perfect 3 day St. George itinerary!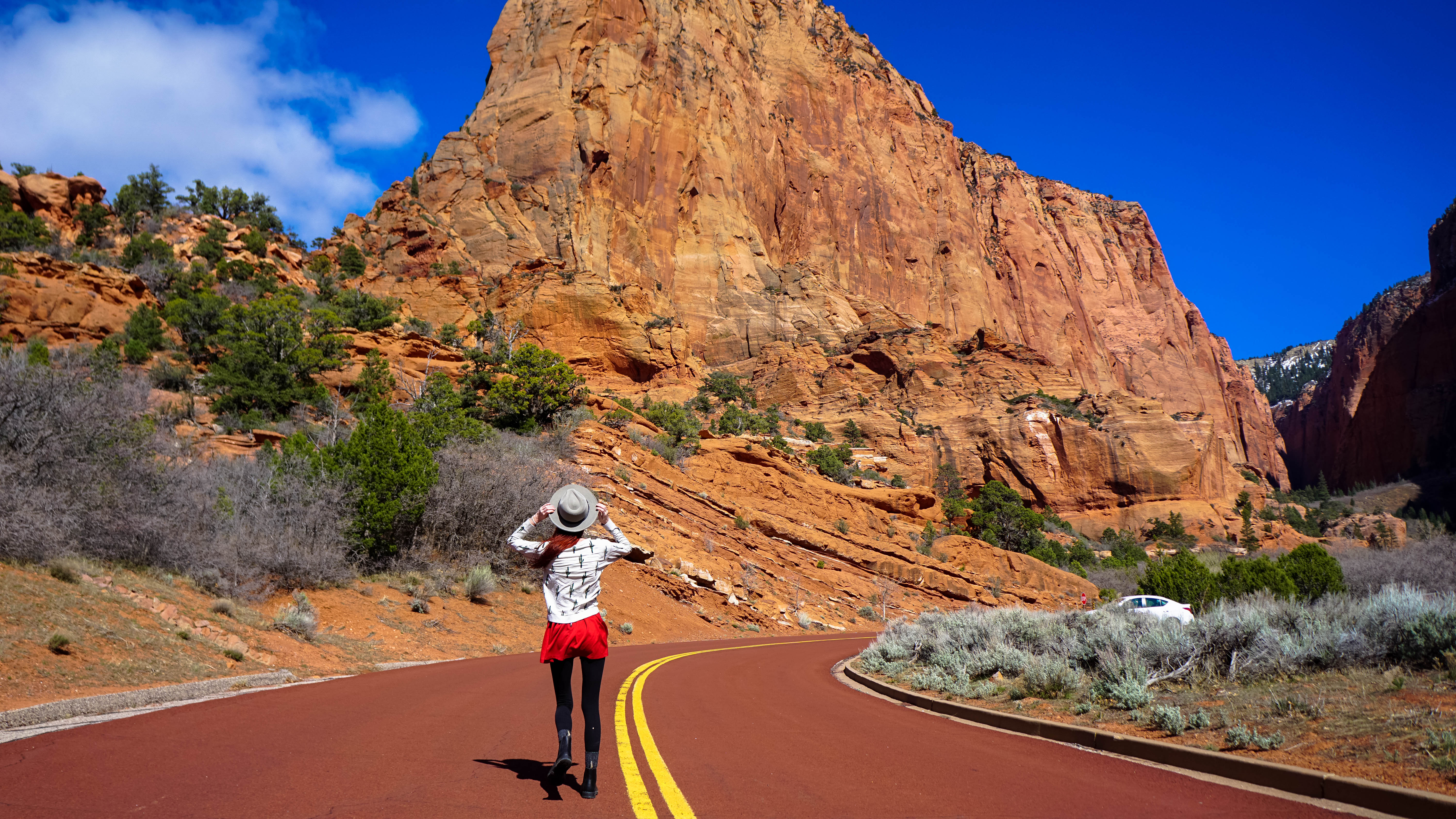 9 AM- Kanaraville
Kanarraville Falls is an incredible hike through a slot canyon and a river with some amazing views near the end of a waterfall that you can even use a ladder to climb up. You will get wet during this hike and the water is cold so come prepared. This hike is east of the town of Kanarraville and there is a small fee to park near the hike so make sure to bring cash.
This place looks similar to the Narrows and people often ask me if I am at Antelope Canyon or the Narrows when I post my pictures from the hike on Instagram.
Difficulty Level: Moderate
Miles: 4.8
Address: 375 E 100 N St, Kanarraville, UT 84742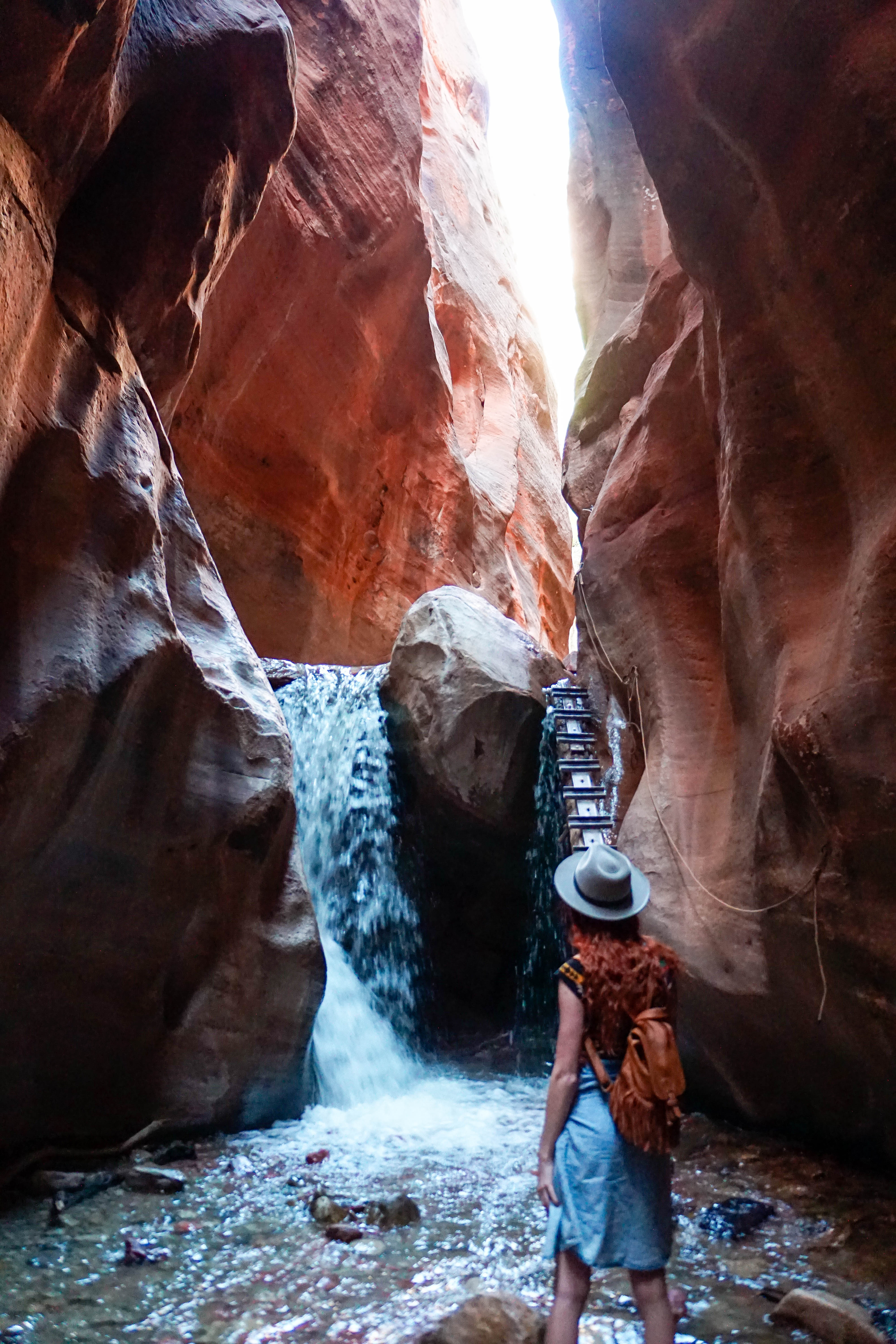 It is best to pack a lunch this day if you are able since there are not a whole lot of food options in Hurricane and some of the yummy food places in Cedar City are out of the way to your next destination.
There are plenty of picnic spots in Red Cliffs Reserve.
Although there are many trails in this area, I recommend the short and sweet Red Cliffs Nature Trail. This trail leads from the campground at the Recreation Area into a narrow canyon next to a small stream. This trail is dog friendly and great for kids and adults a like! It is fun to play in the water and near the end of the trail there is a little waterfall you can climb around and then slide down!
Difficulty: Easy
Length: 1.5 miles
Address: 10 N 100 E, St George, UT 84770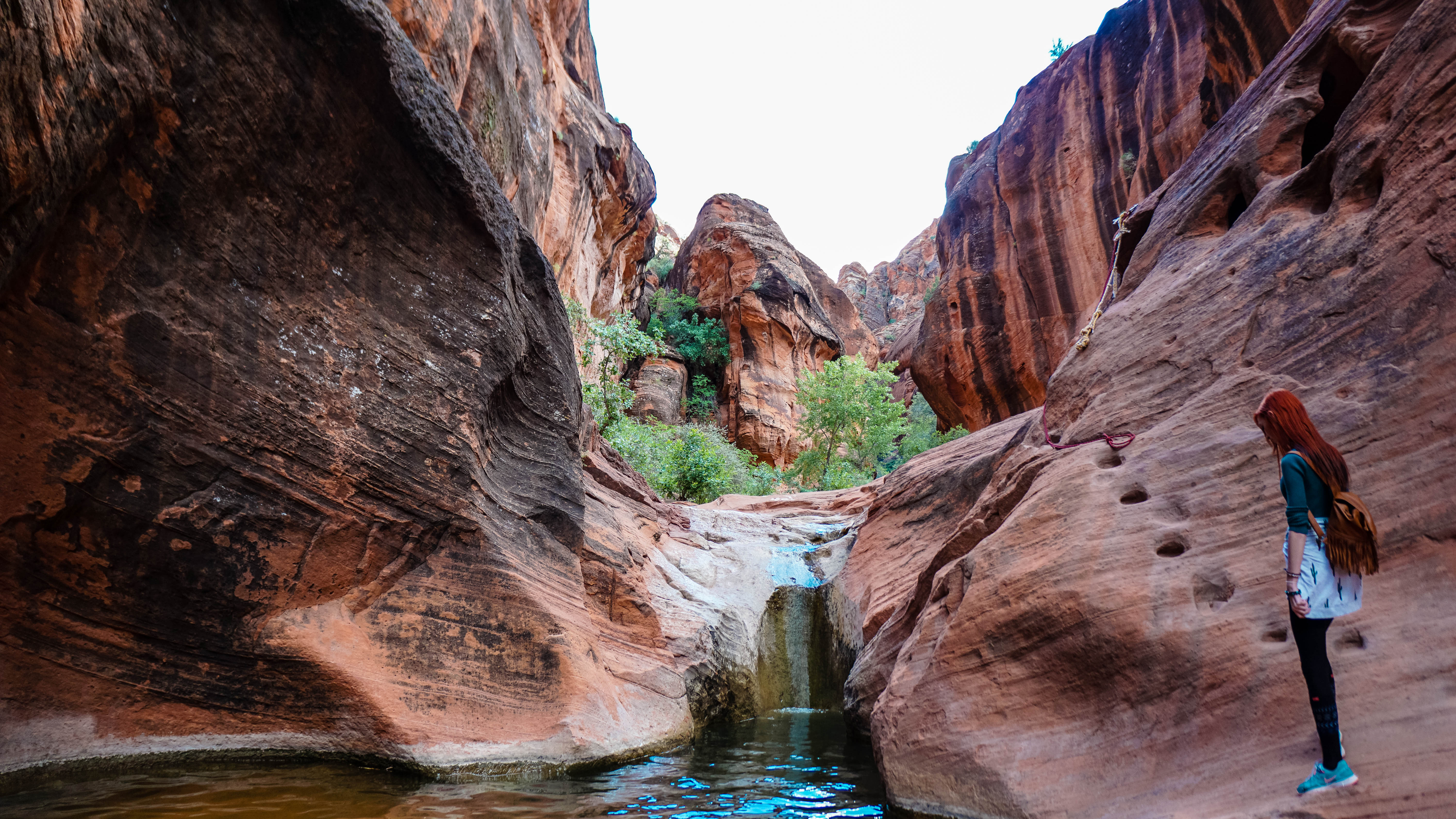 This hike is truly a hidden gem while visiting St. George, Utah and you won't find many others on the trail when you head here. This hike truly is all about the journey as well as the destination. There are so many beautiful and unique sandstone formations to see everywhere and at the end you come to Babylon Arch! You can also hike down near the Virgin River if you would like and this is a perfect setting for sunset!
Difficulty: Moderate
Length: 1.5 miles
Directions:  From St George, head north on I-15 for about 13 miles and take exit 22 to Leeds/Silver Reef. Head north on Hwy 228/Main Street for 2 miles and take a right onto 900 North (there is a sign indicating Red Cliffs National Conservation Area). Follow 900 North for about 3 miles and turn left after the sign indicating Sand Cove Trailhead.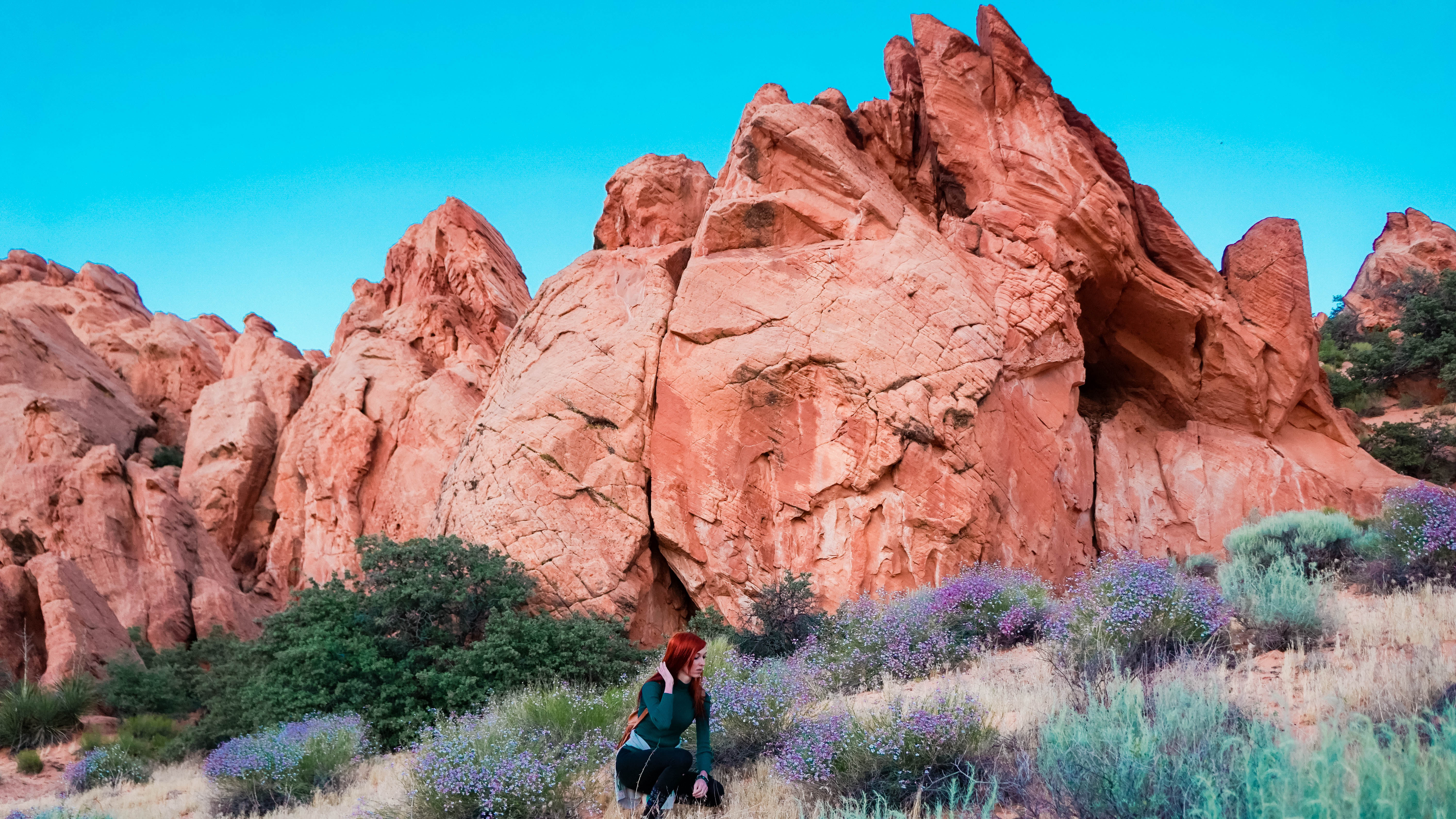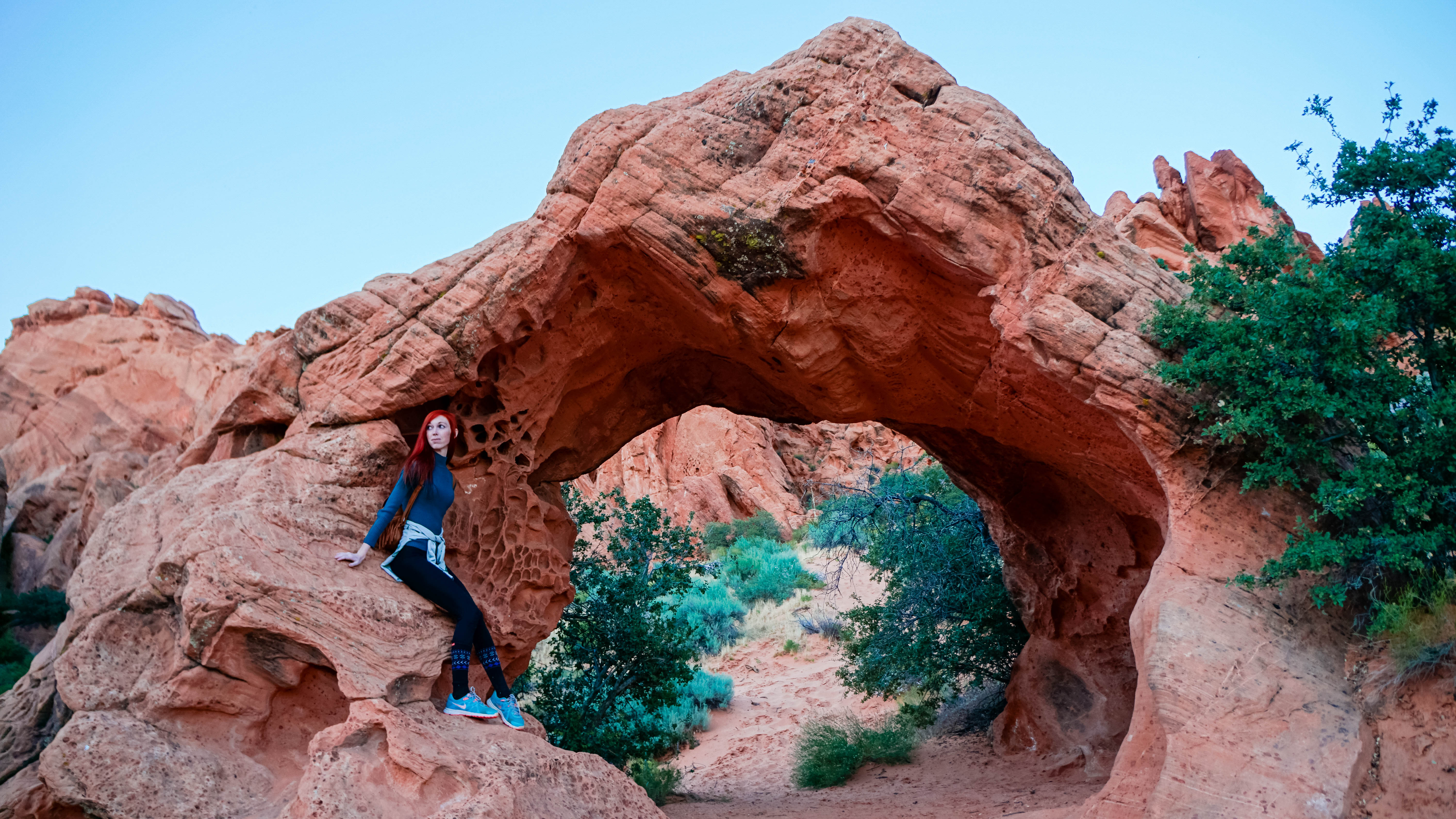 9 PM- Roast S'mores and Hot Dogs
There is nothing quite like being in the beautiful wilderness and roasting s'mores around a fire!
Tip: Try Reeses Cups instead of Chocolate bars on your s'mores, you'll thank me later ;)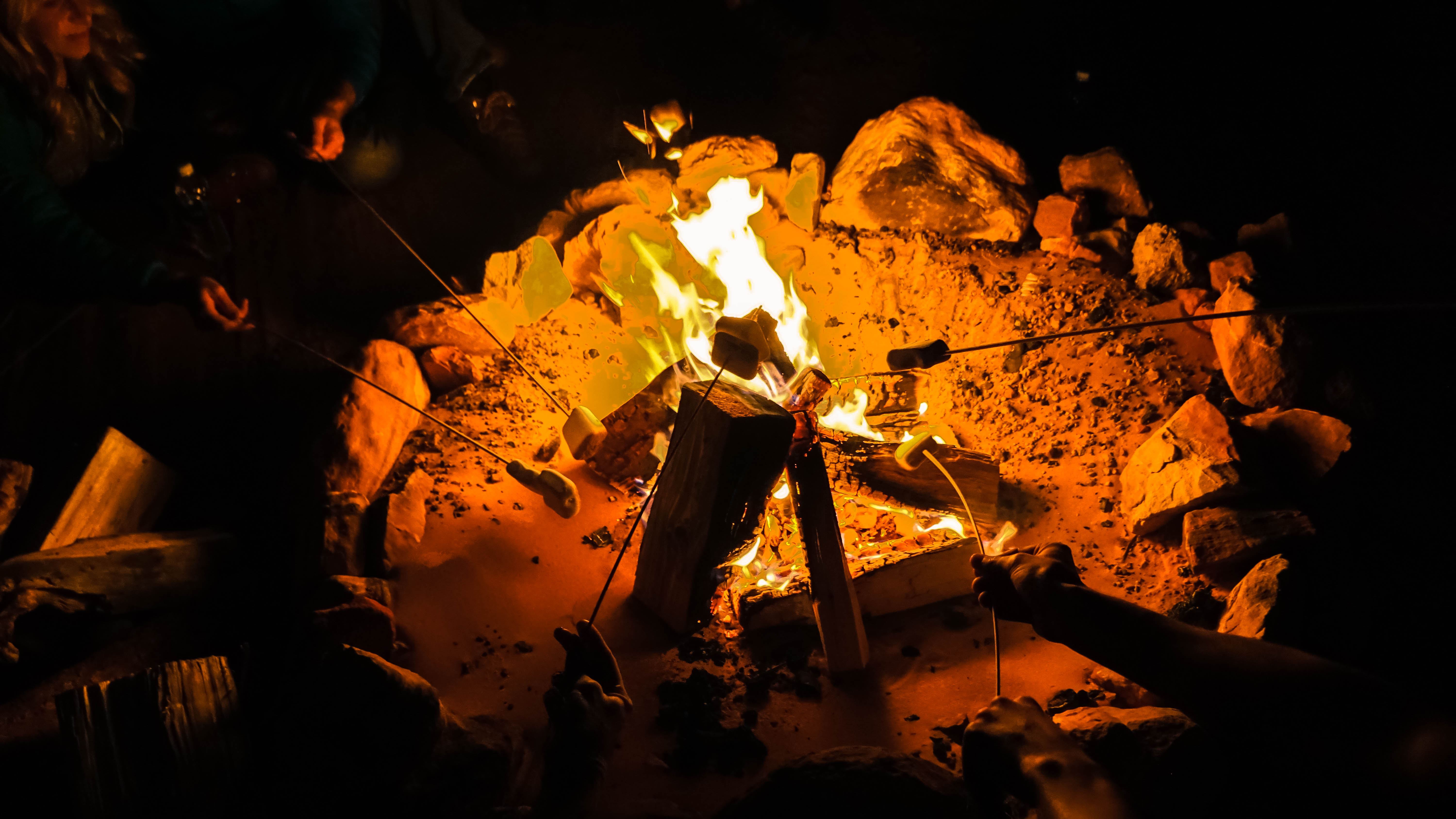 9 Am- Zion National Park- Angel's Landing or The Narrows
Head to Zion's National Park as early as you are able, especially depending on the time of year, it can get really busy! You can park your car in town for free and then take a tram to the hikes. The most popular trails at Zion are Angel's Landing and the Narrows. I recommend Angel's Landing if you follow this itinerary since you kind of got the feel of the Narrows at Kanaraville. Angel's Landing is one of the most beautiful hikes and viewpoints I have ever seen. It is quite a difficult trail with many narrow trail areas with cliffs on either side so it might not be be best for people with a fear of heights.
I have a whole article specifically on this hike, check it out here!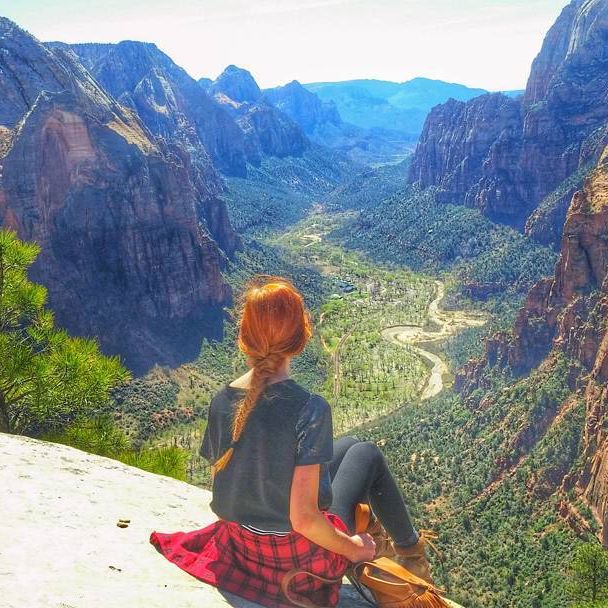 2  PM- Emerald Pools or Pa'Rus Trail
Depending how long the first hike takes you and how tired you are, you might even want to skip this step and just head on to lunch. If you have a little hike left in you and are hoping to see more of what Zion has to offer then I recommend the Pa'rus Trail or the Emerald Pools because they are easier hikes, but also have some really great views. You can ride the tram to the area with the Pa'rus Trail and just hike it back down to the entrance of the park.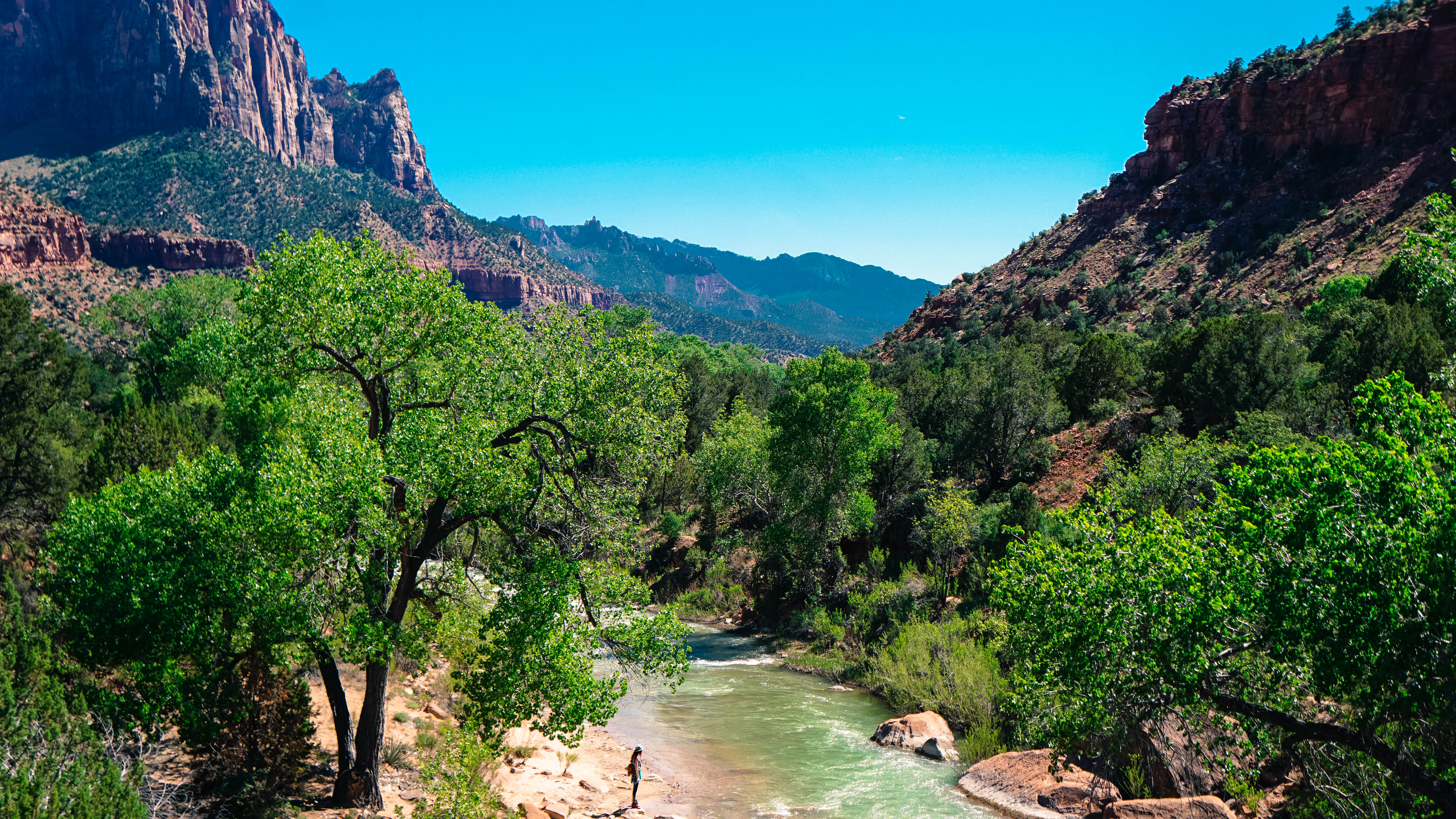 This is a great place to catch lunch and drinks while still being in the park and being able to take in the incredible views. Sometimes there is live music and it is fun to sit in the outdoor patio. I recommend trying the garlic fries!
There is no better way to have fun and relax after a long day of hiking then jumping into the refreshing waters at Sand Hollow! This is especially recommended in the summer as it gets really hot in this area and swimming in the water will feel especially refreshing.  There are some rental places nearby if you want to try out kayaks or other water sports. It is also a really popular place to swim and to cliff jump!
Address: 3351 Sand Hollow Rd, Hurricane, UT 84737
I love nothing more than relaxing in a hot tub after a long day of fun and again it doesn't hurt that you get the same beautiful views of red rocks.
I recommend staying at Inn at Entrada. It's in a good location and is actually the location they filmed High School Musical 2!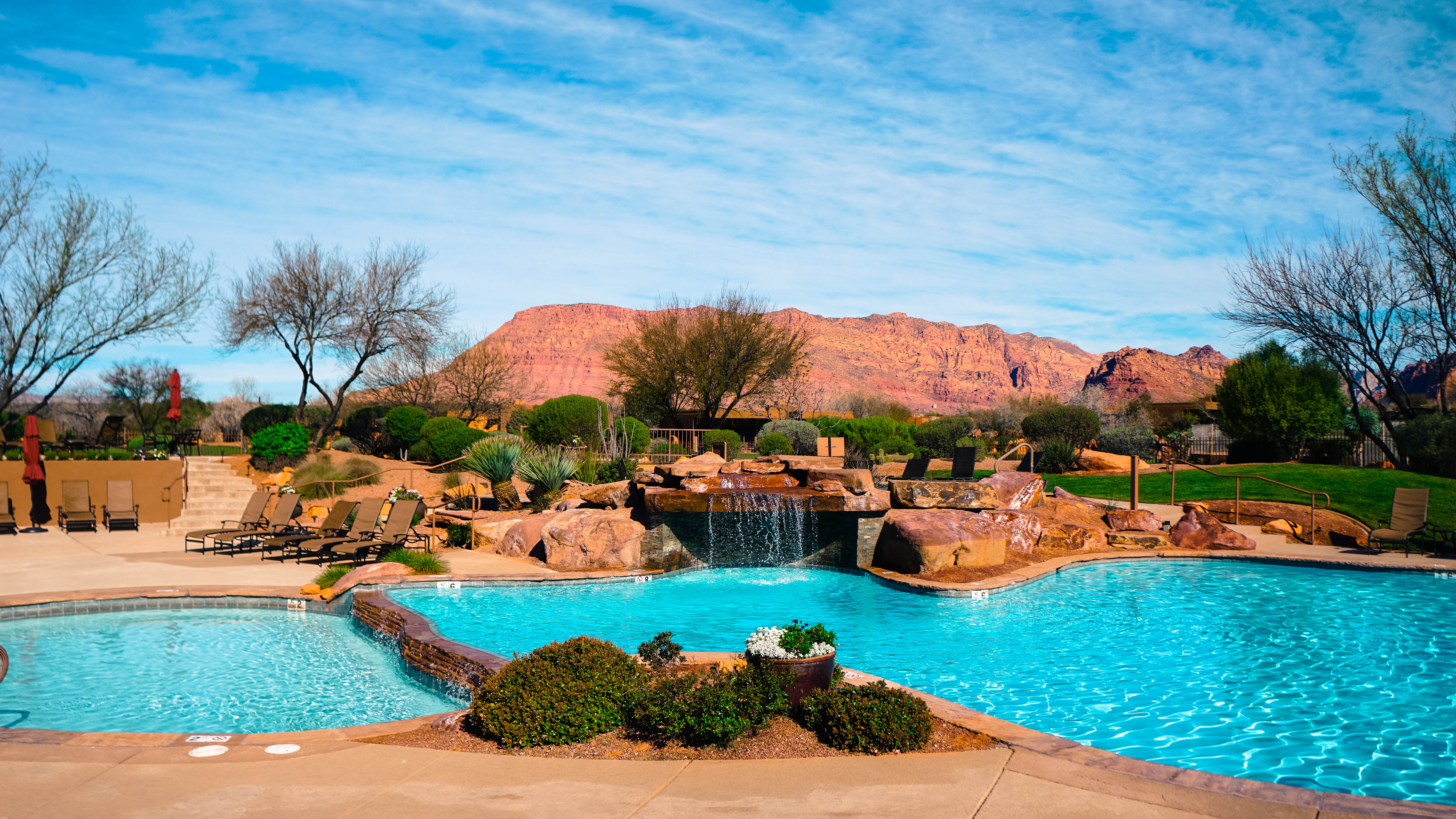 Yant Flat, also known as Utah's version of the Wave or Candy Cliffs is another truly hidden gem in Utah. This trail takes you through a mile of lower forest with beautiful cacti everywhere and then opens up to the most incredible views and swirled orange and white creamsicle sand formations. This area is especially cool because even just seeing the view from the top is incredible if you are not up for much hiking. But if you are up for hiking, there are miles and miles that you could explore!
Difficulty: Moderate
Length: 2-7 miles, depending how much you want to explore
Tip: You will be off roading for the majority of the time to drive to this trail.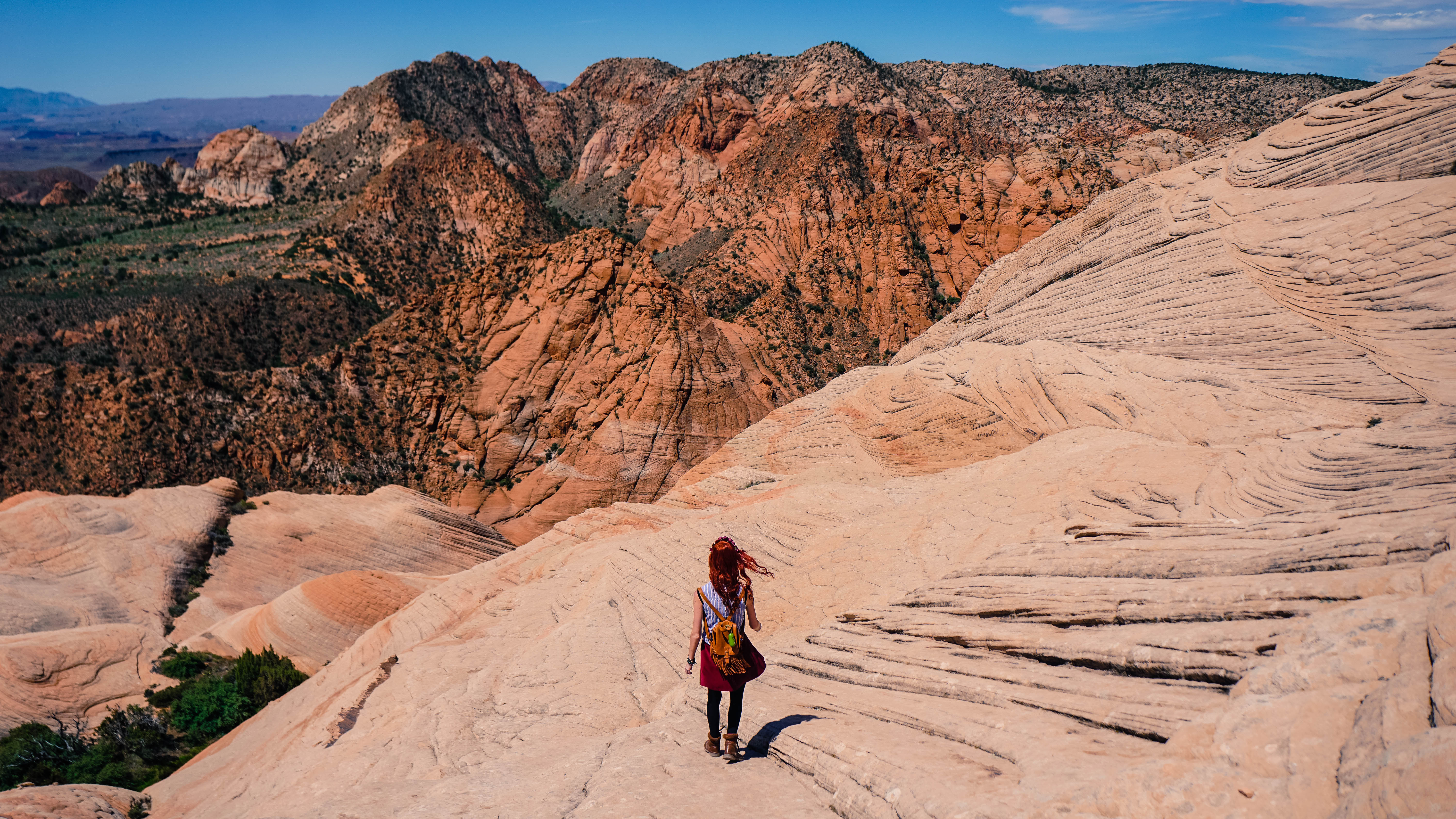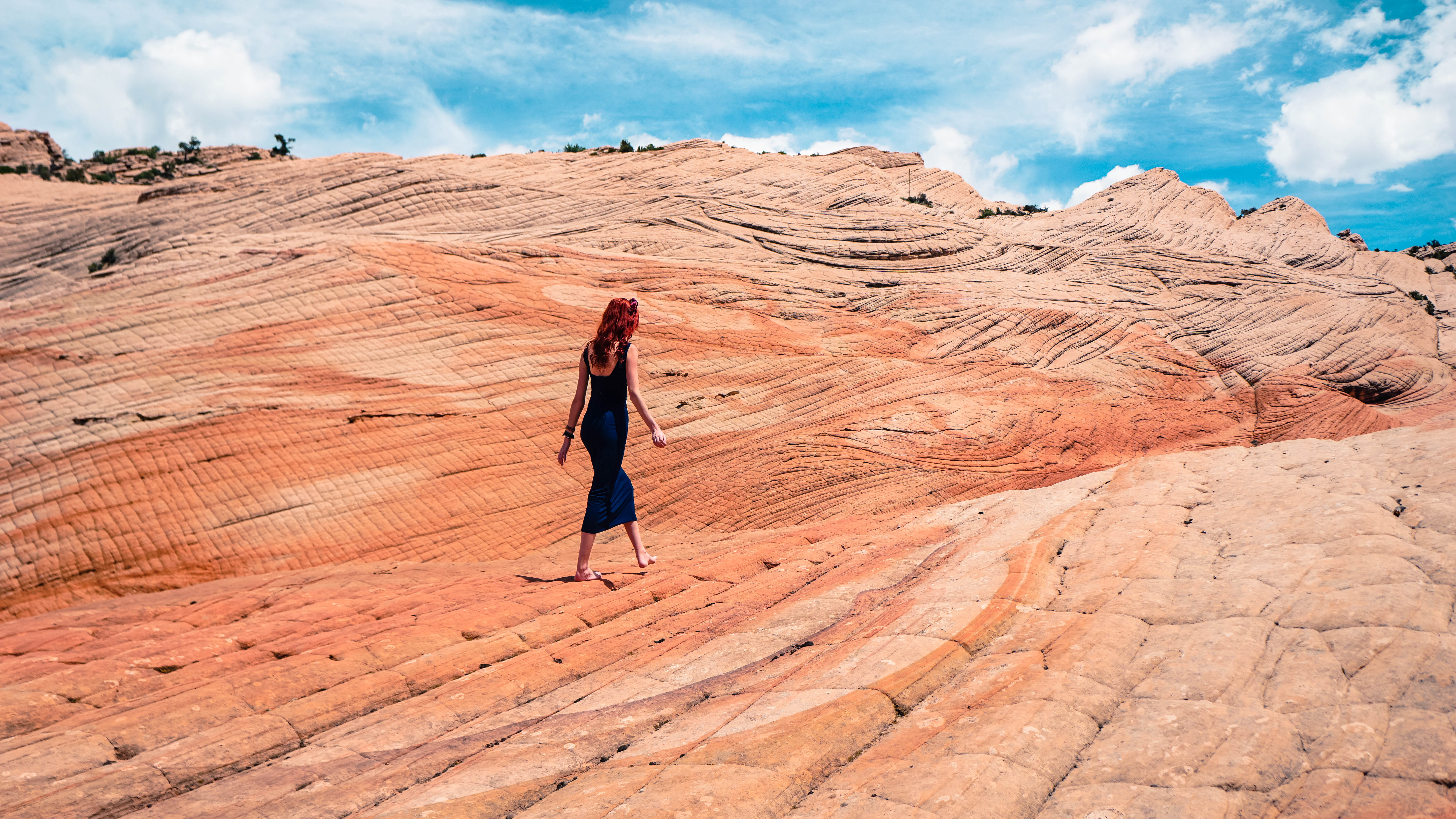 Head back to the Inn at Entrada to have a picnic lunch! If you haven't had In-N-Out, I highly recommend it and it is what I ate on my picnic lunch!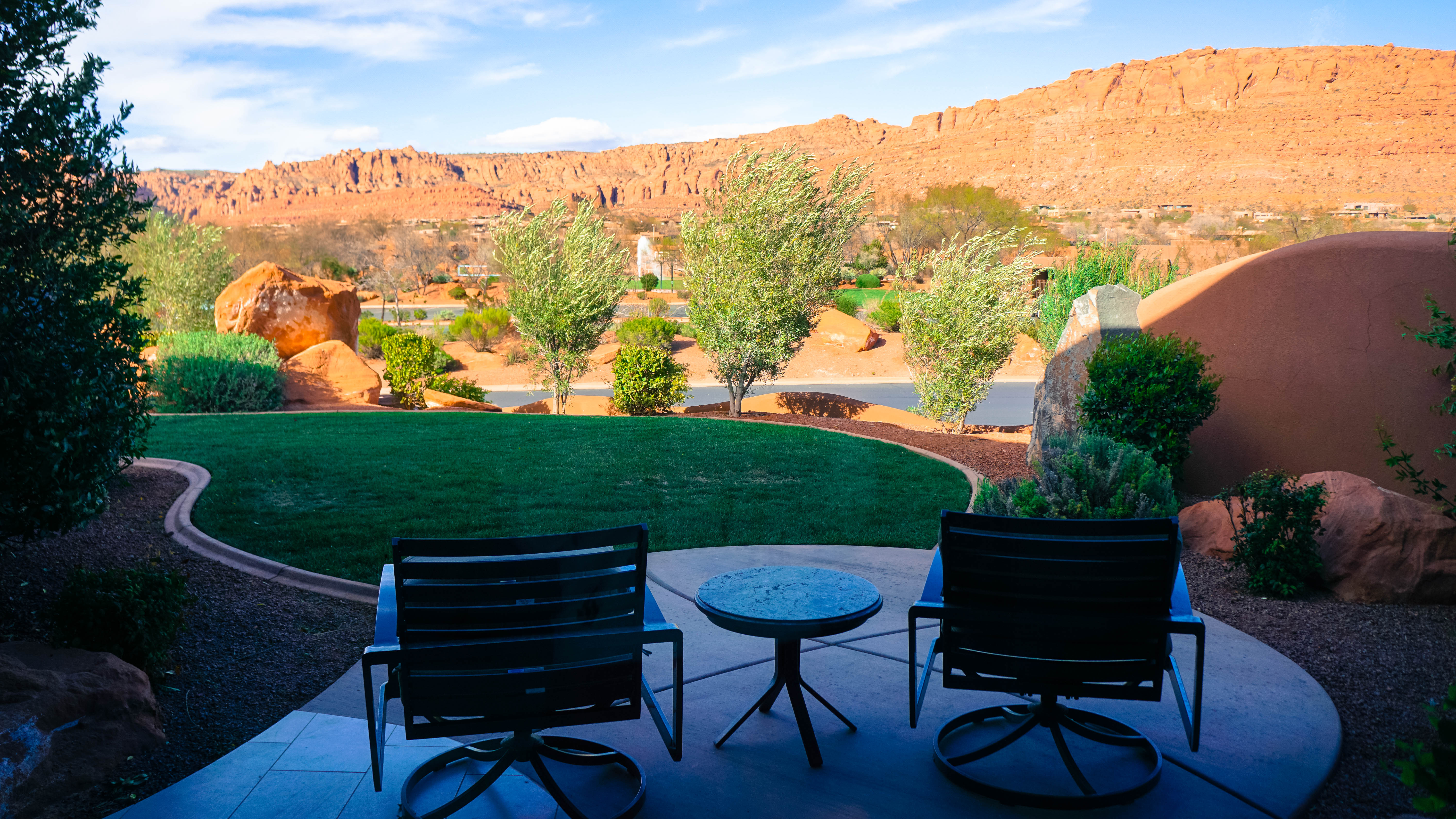 Snow Canyon is an amazing state park that could easily be classified as a national park. There are many trails to choose from! Some of my favorite are Petrified Sand Dunes, the Hidden Pinyon Trail and Lava Tube Trail. All of the hikes have amazing views and sandstone cliffs you can climb up! Make sure you are wearing proper foot wear as the sandstone can be slippery.
The Lava Tube Trail actually leads to some, you guessed it, lava tubes! It is really fun to climb down into them and explore. They aren't too big so it won't take too long to get to some really neat caverns!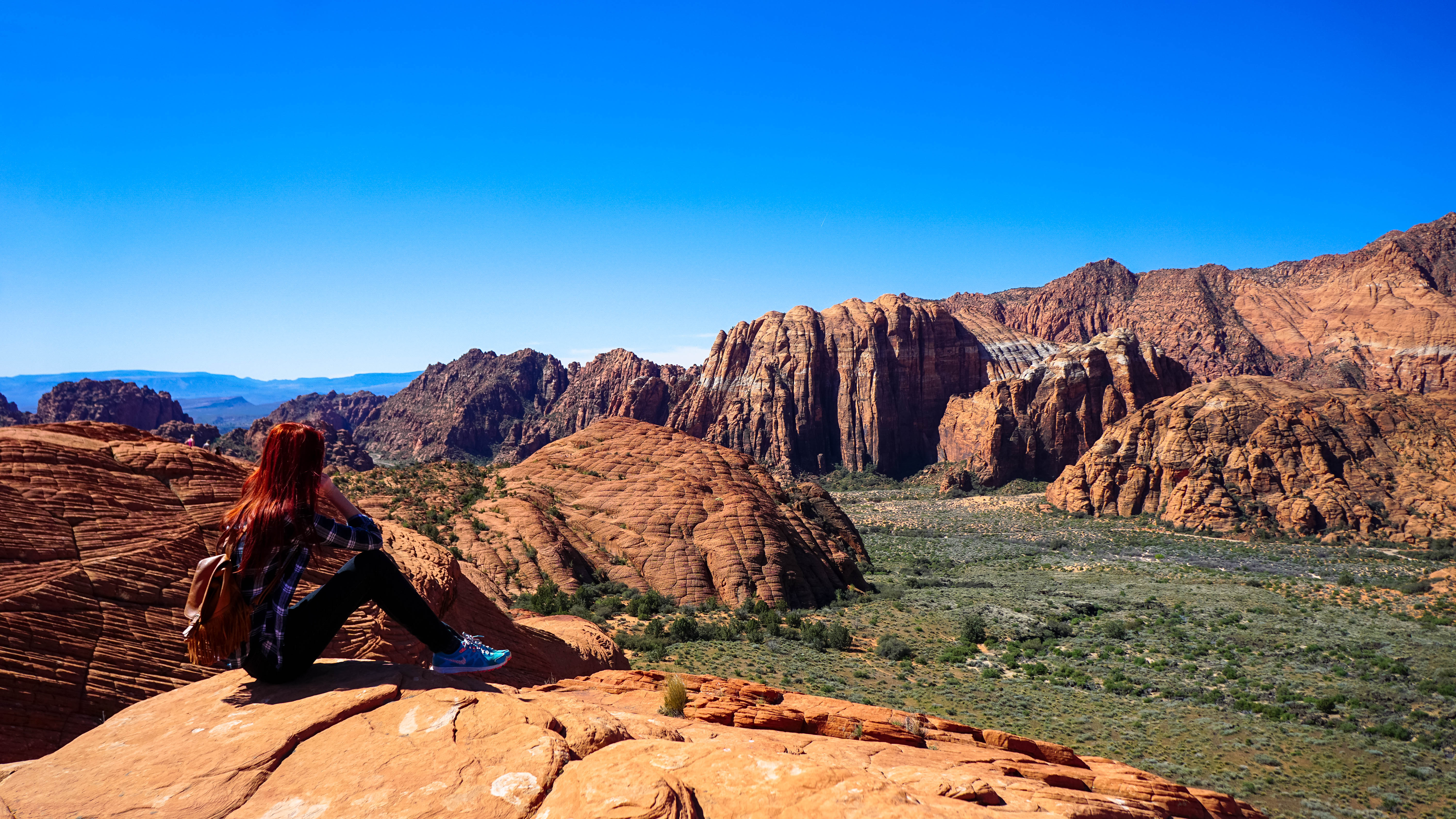 After a couple of days of hiking, you will definitely want to sit back and relax and enjoy a show at Tuacahn! Going to Tuacahn is one of my favorite things to do in St. George. The shows are always really good with cool special effects and a small firework show at the end. The setting of the show is unbeatable and I have never been to an amphitheater quite like this! I have seen Tarzan and Beauty and the Beast, but every year the shows change!
This year they will be showing Shrek, Newsies and Mama Mia. You can also go early and have dinner here or opt for a fun behind the scenes tour!
For more information, check out the Tuacahn website!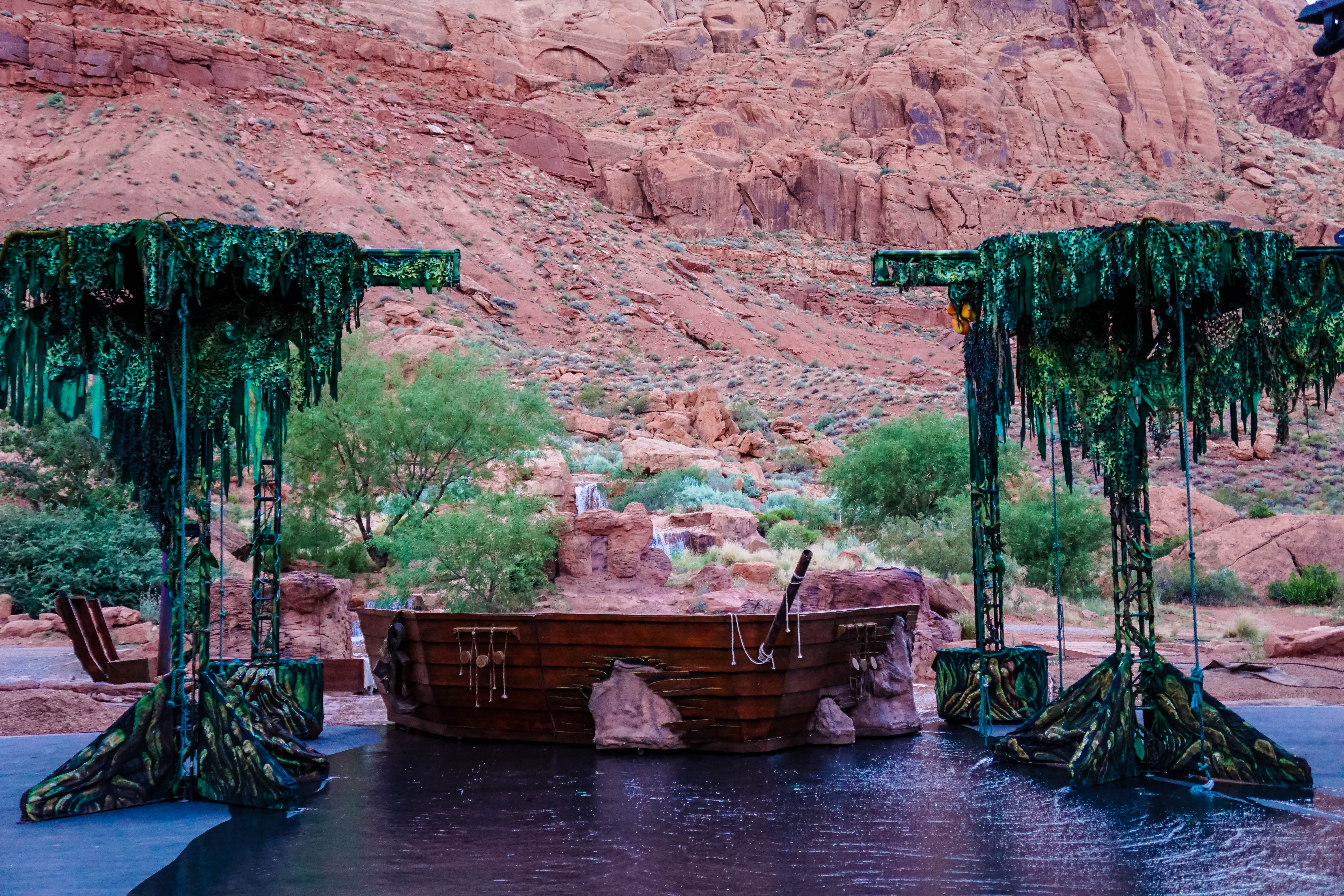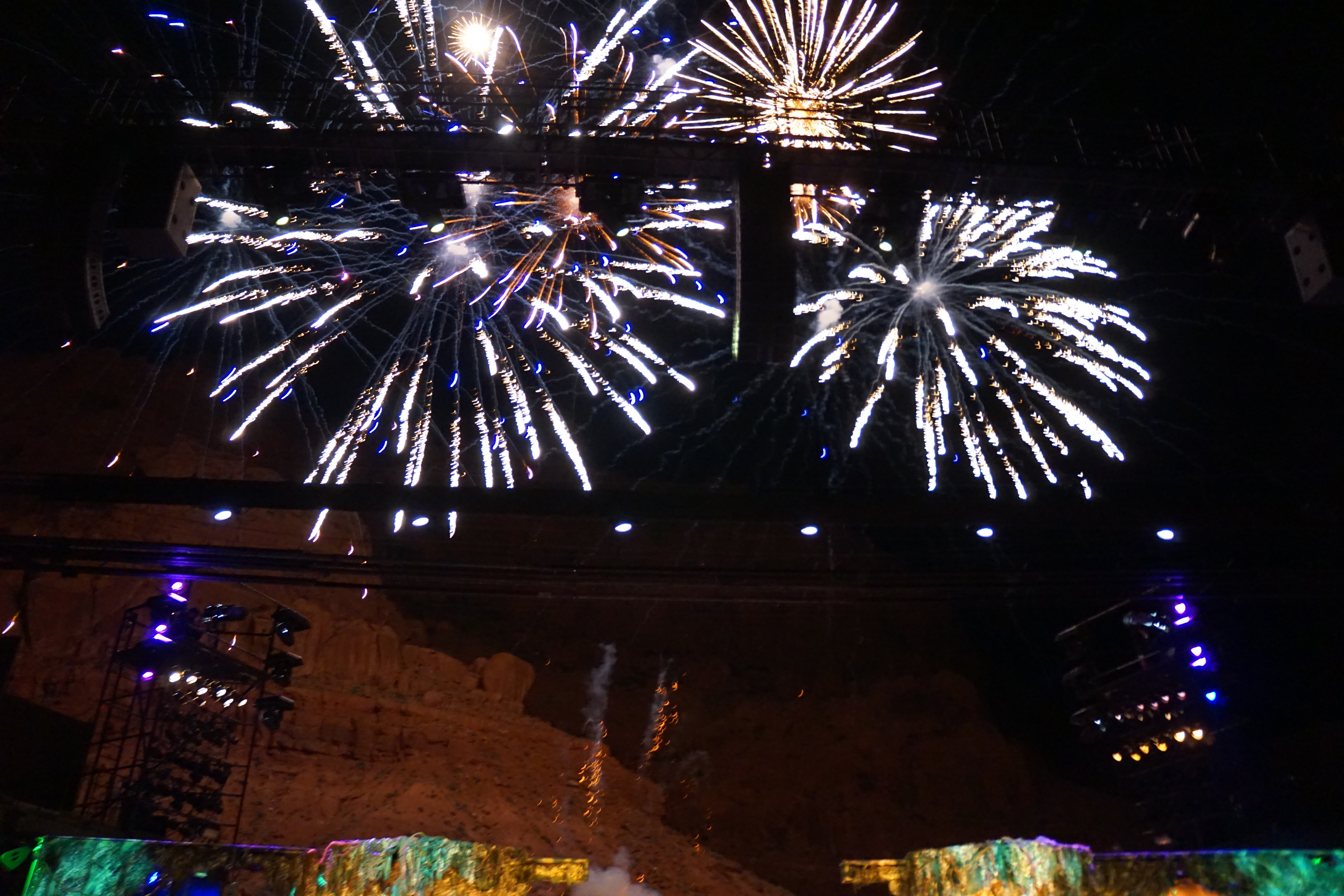 So there you have it! Have you been to St. George or Southern Utah?
What would you add to this list?
Shop My Style:
Like what you see? Pin it for later or share it using the buttons on the left!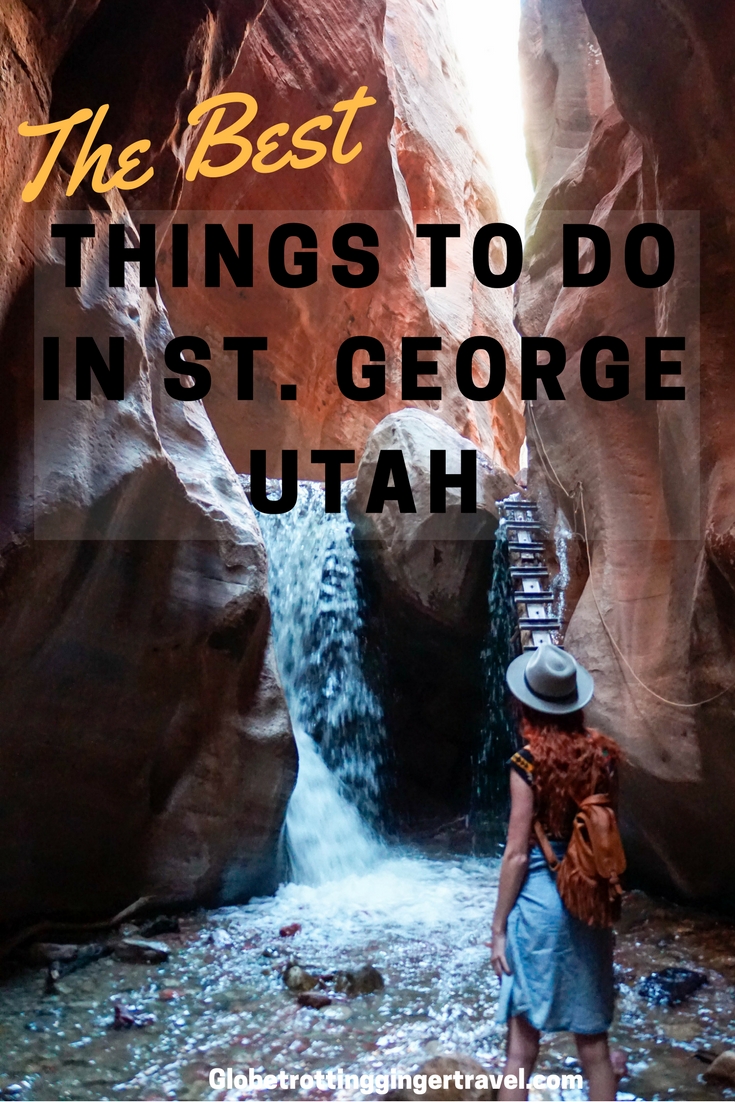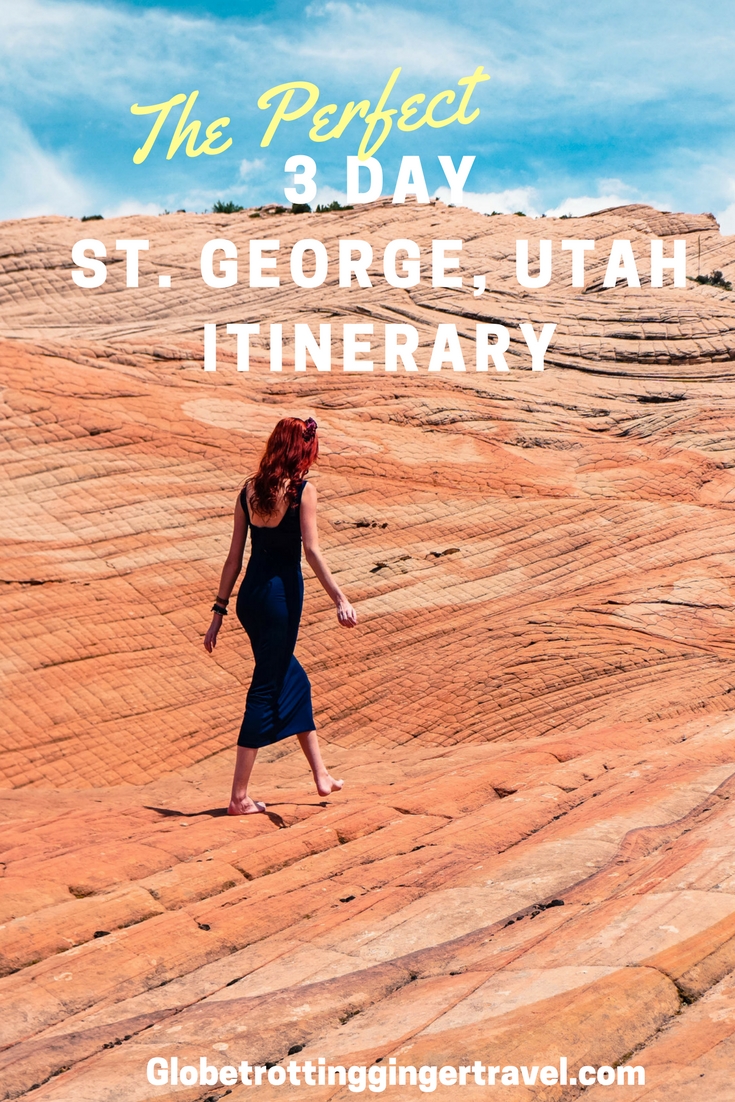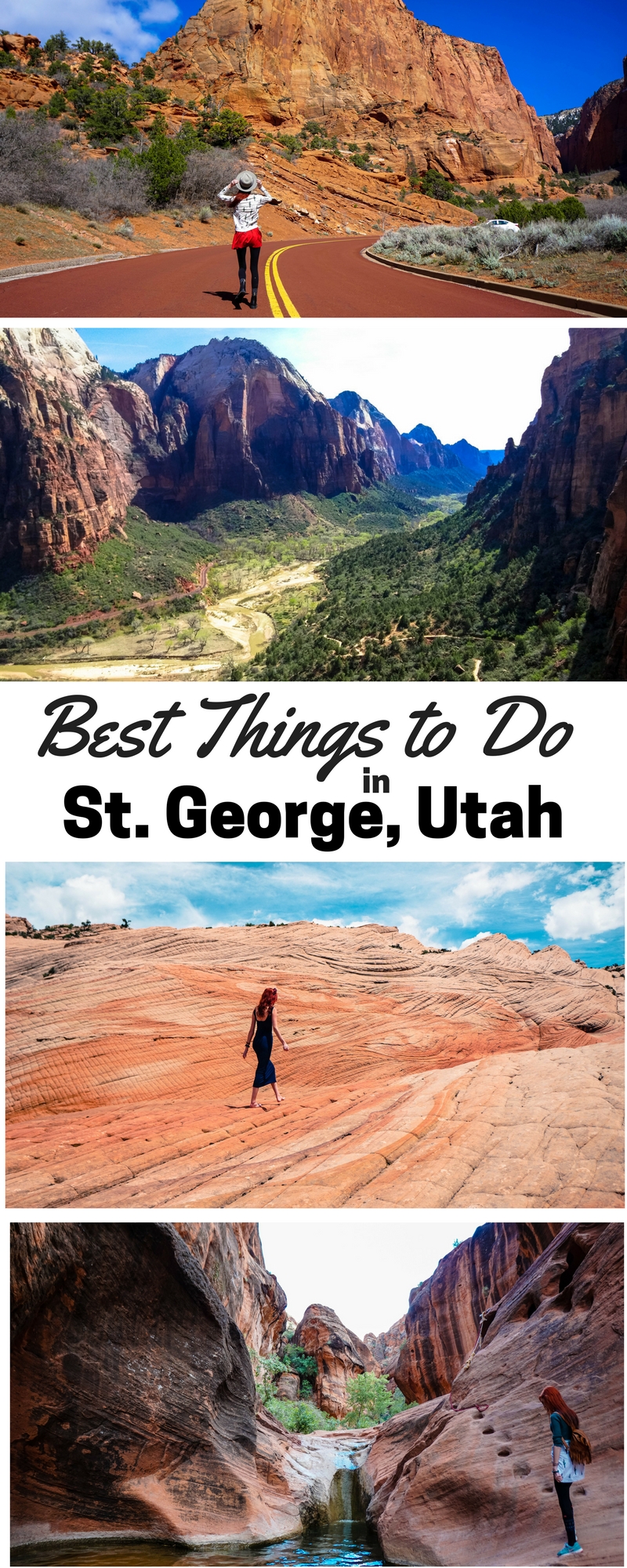 Disclaimer: I collaborated with A to Zion and Iexplore for this post, but all opinions are my own and I absolutely love Utah!