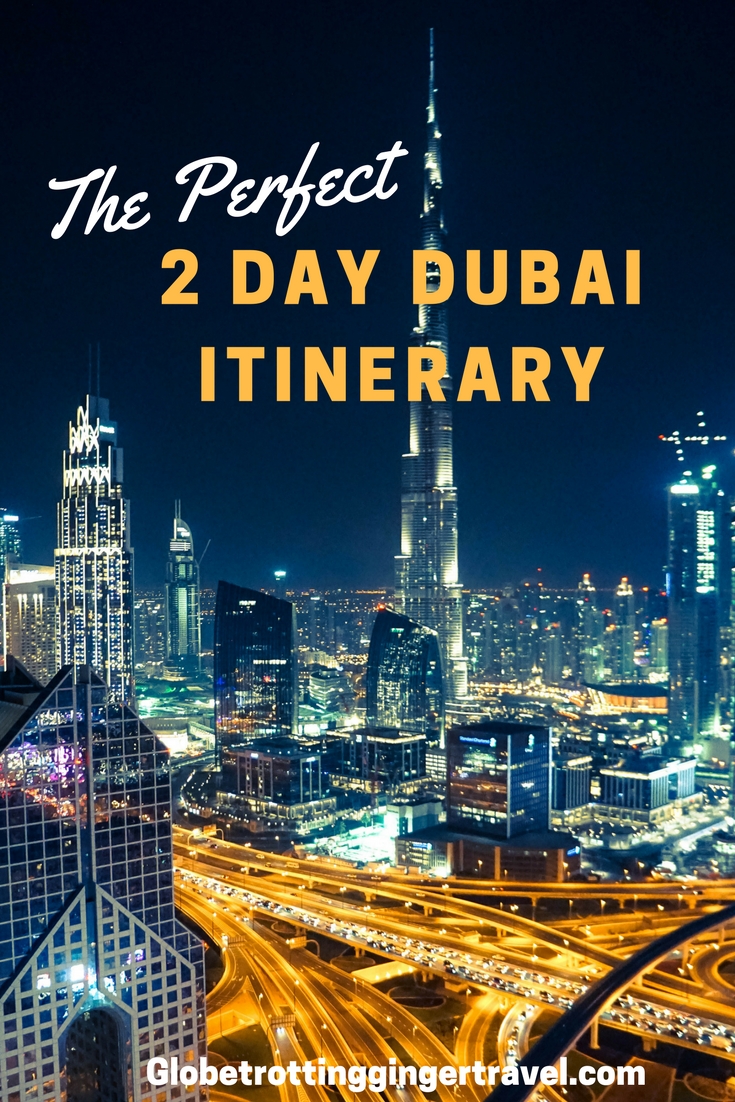 The Perfect 2 Day Dubai Itinerary
I have wanted to visit Dubai for a long time so when I had the chance to take a 2 day stopover in Dubai on my way home from Bali, I jumped at the chance! Dubai is unlike anywhere I have ever been and everything seems to be bigger or better there!
If you  have a 2 day stopover in Dubai, this itinerary is perfect for you!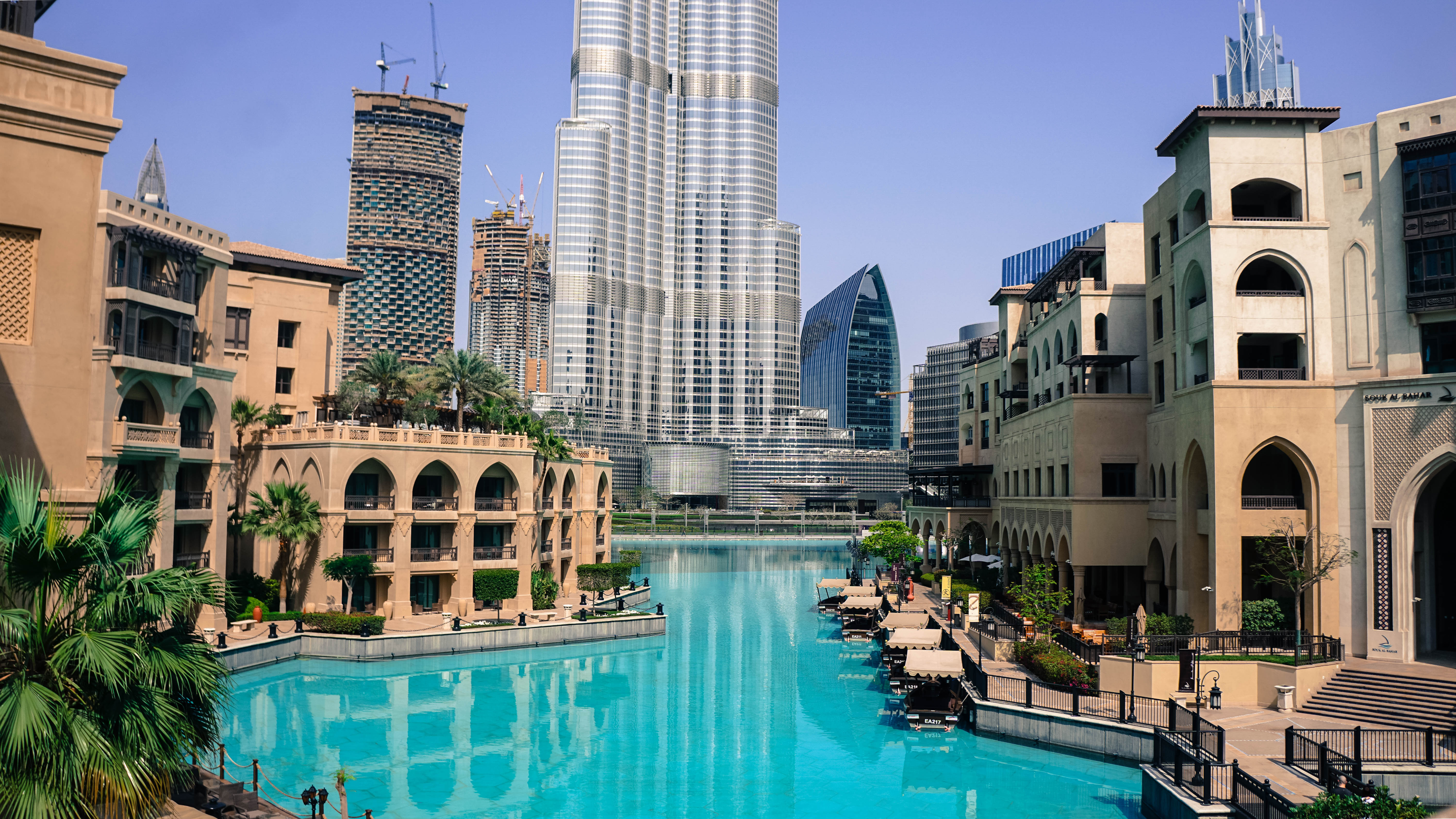 9 Am- Visit Madinat Jumeriah
Eat breakfast and take in the views, there are plenty of outdoor dining options!
Take an Abra boat ride for close up views of the Burj Al Arab
Get lost while looking for the perfect lamp in the souks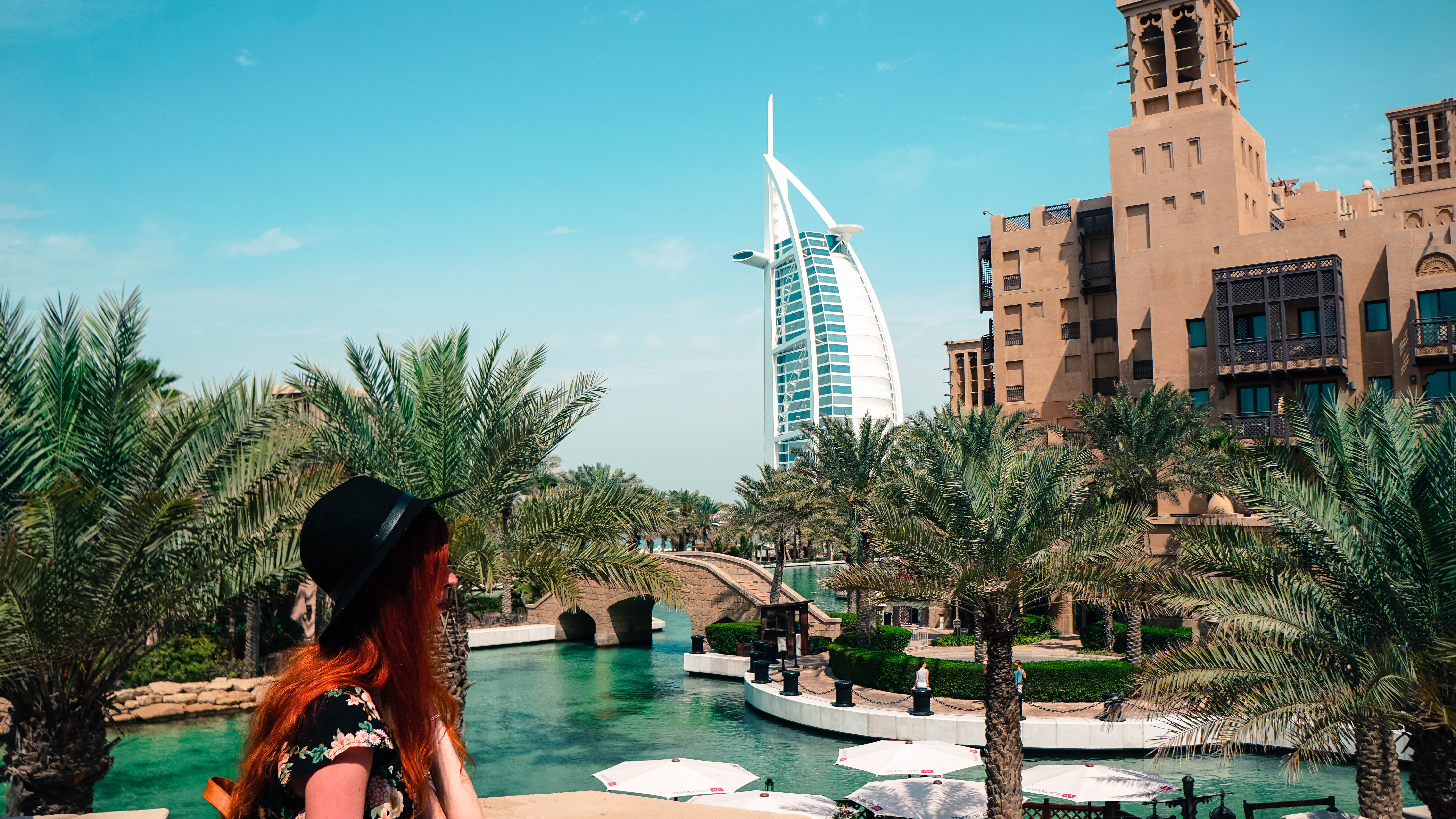 11 AM- Hang out at Sunset Beach
This public beach near Jumeirah Beach Hotel has some of the best views of Burj Al Arab. It is also a stunning beach, with deep turquoise blues and soft sands. This is the perfect place to relax.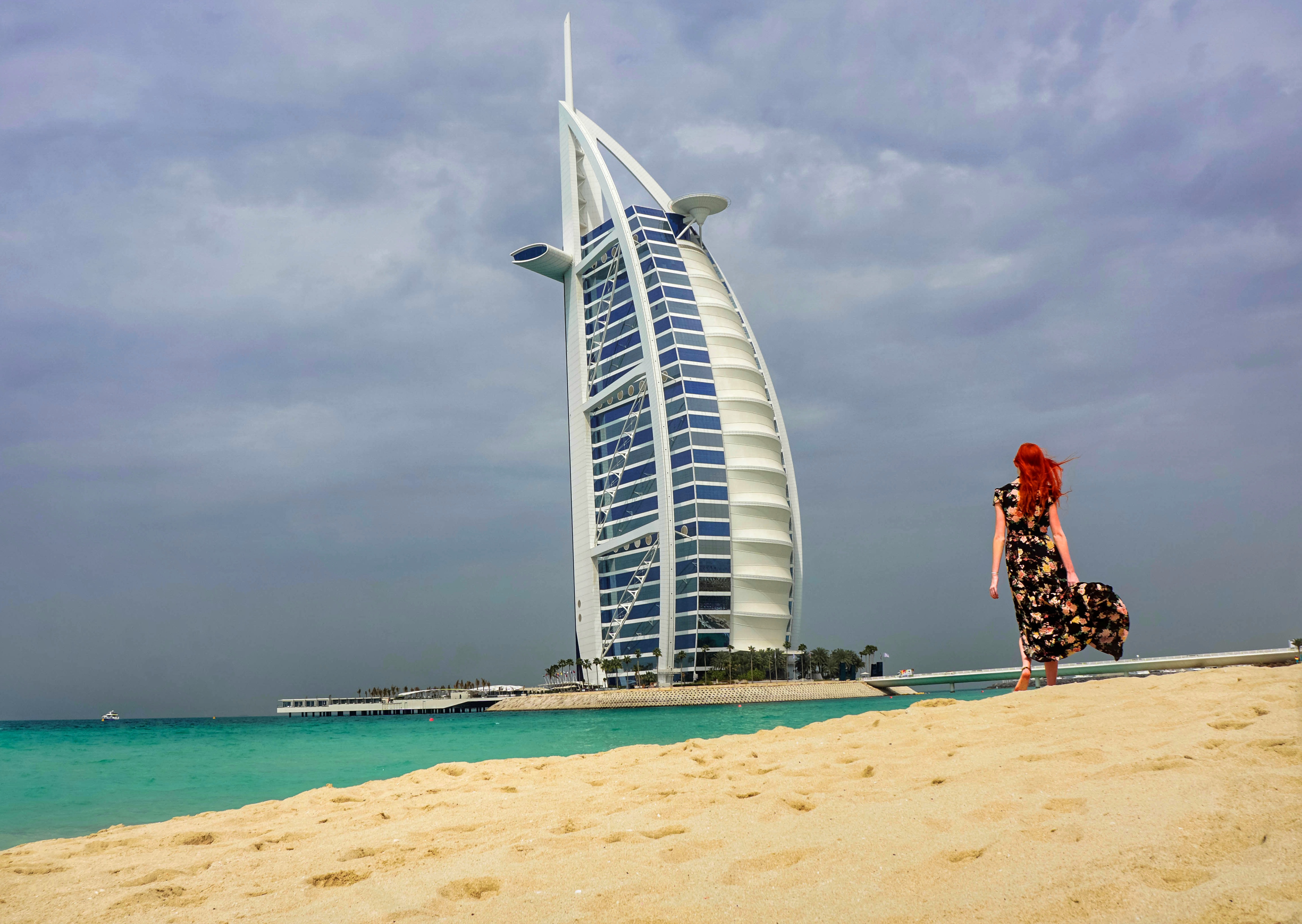 1 PM- Walk Along Dubai Marina
The Dubai Marina has some of the biggest and most extravagant buildings in the world, all while being located next to the beach! This area is definitely worth exploring. Have fun spotting some amazing sports cars as well.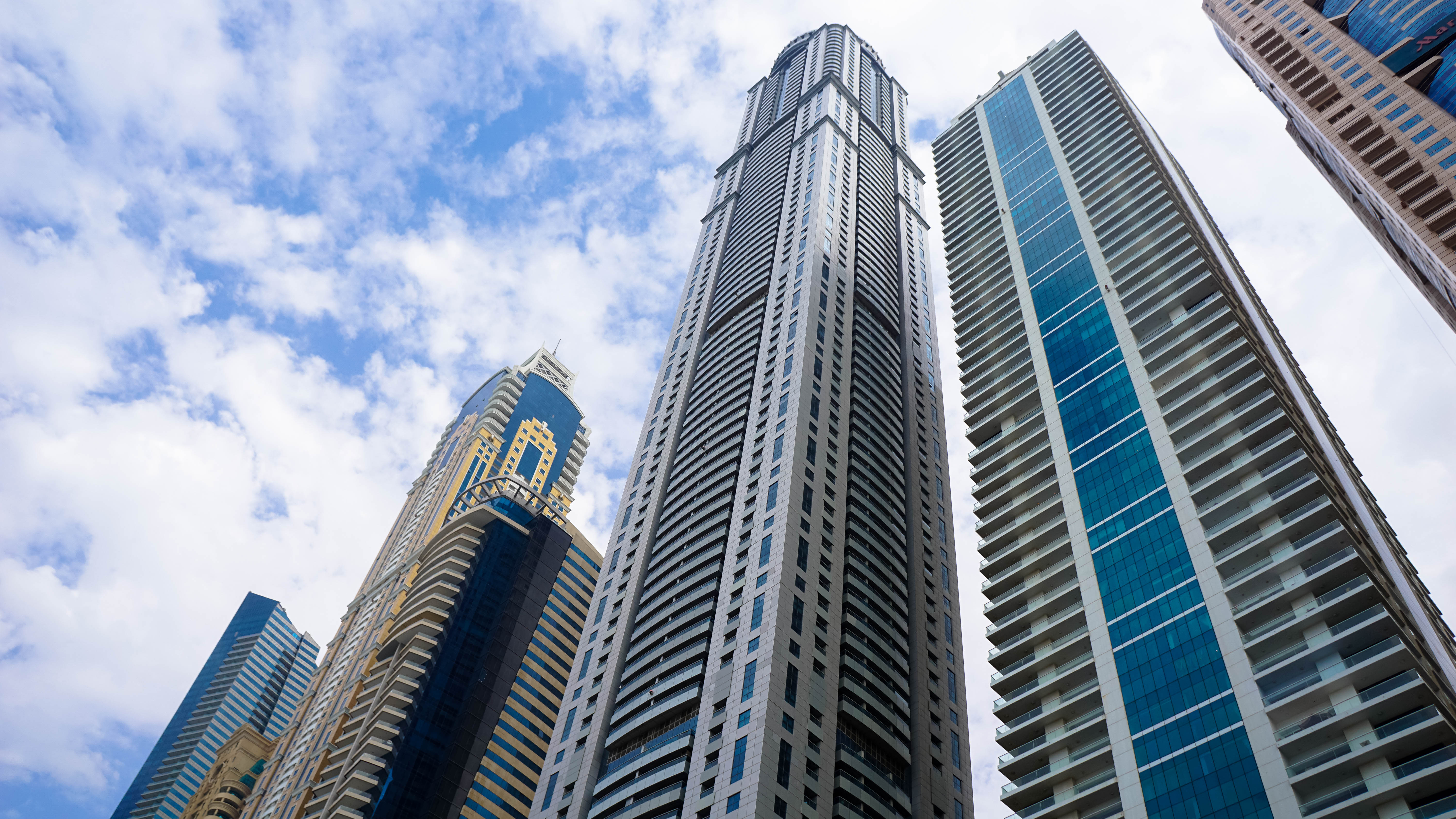 3 PM- Take the tram to the Palm
Walk Along the Palm Jumeirah Boardwalk for views of the ocean and Atlantis. Bonus: Tons of adorable food trucks to choose from!
Go to the Atlantis Aquarium
If time allows: Go to the Atlantis waterpark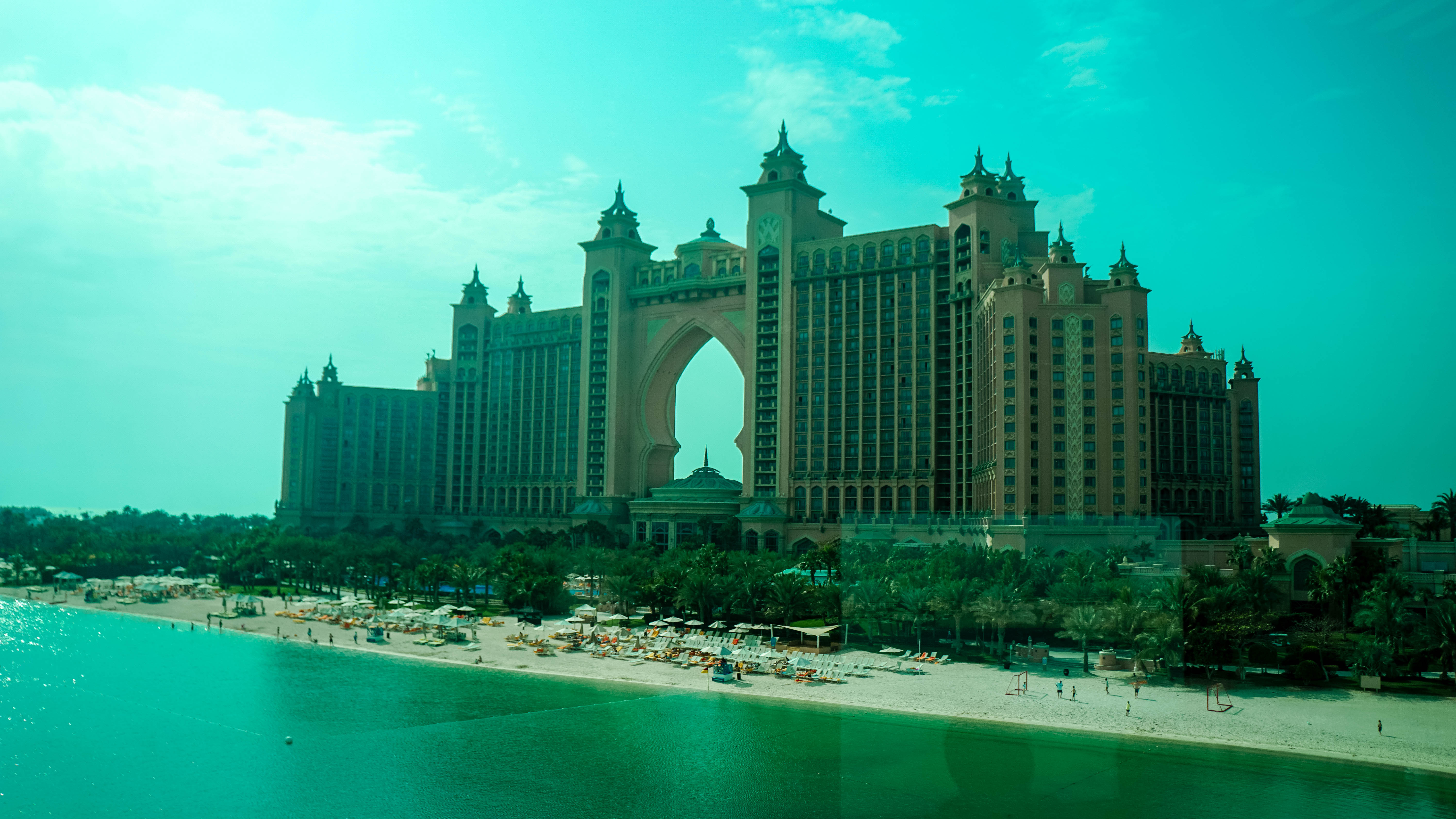 5 PM- Head over to the Dubai Mall
Shop until you drop in the world's biggest mall
Endless options of what to eat for dinner, there are restaurants from all over the world here and many adorable cafes!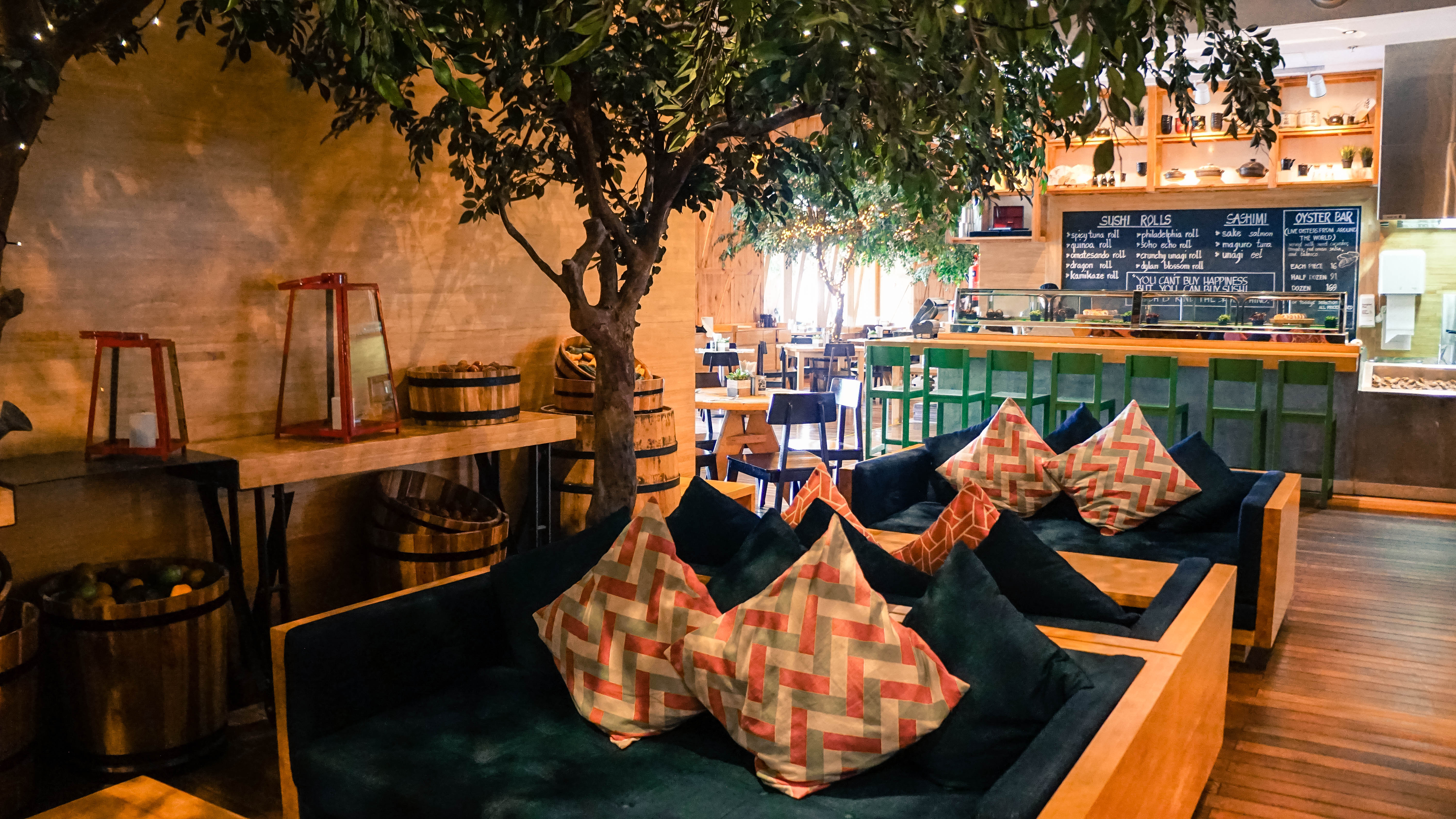 7 PM- Watch the Fountain Show
I loved the fountain show so much, I watched it twice!
It happens every 30 minutes and the music is different each time.  Tip: Come 20 minutes early if you want to stand in a good spot to take pictures and videos.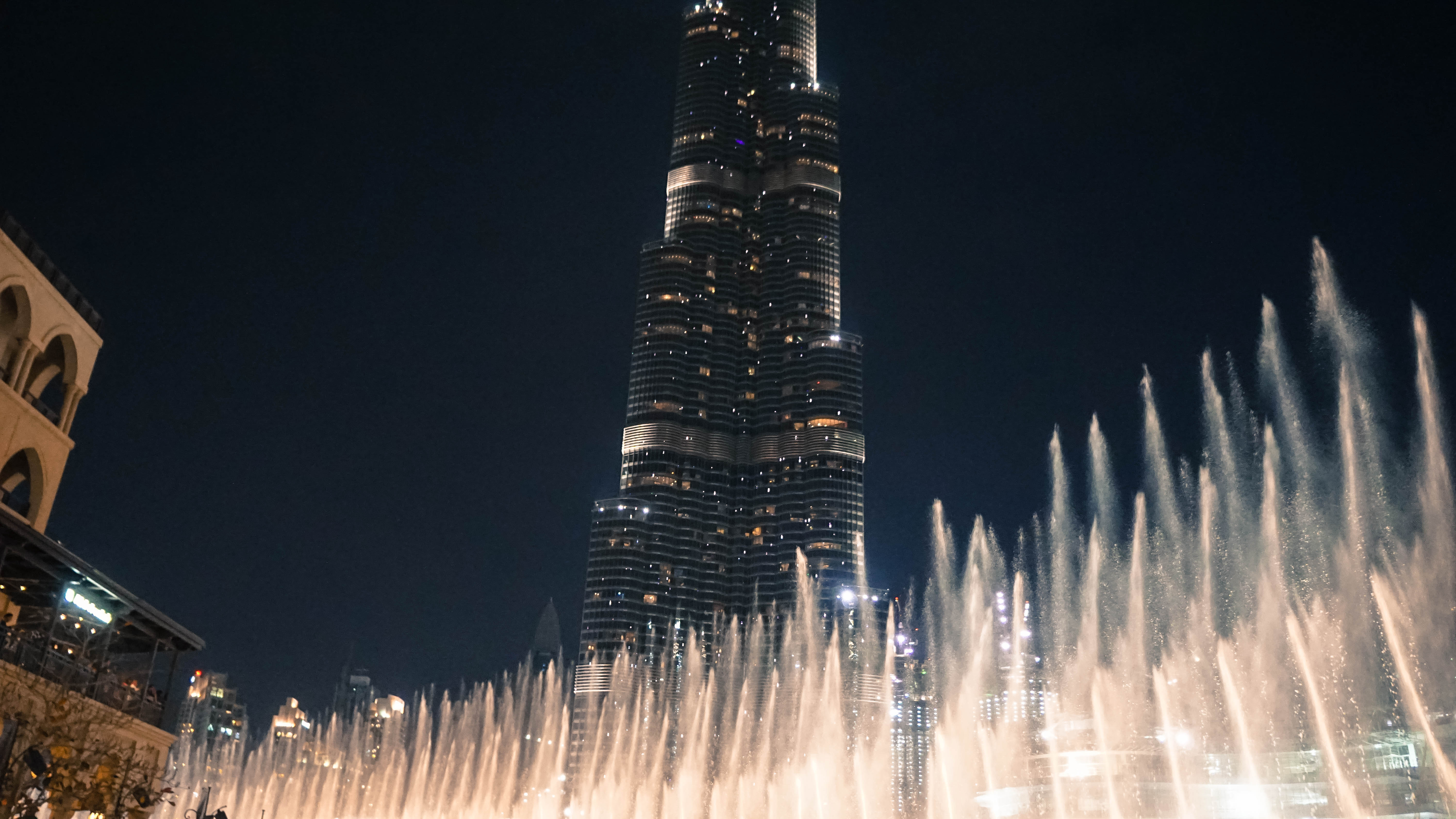 5:30 AM-Head to Burj Khalifa
Watch the Sunrise from the world's tallest building- definitely worth the early wake up call and you can stay here as long as you would like
Bonus: The sunrise ticket also includes a small breakfast of a coffee and croissant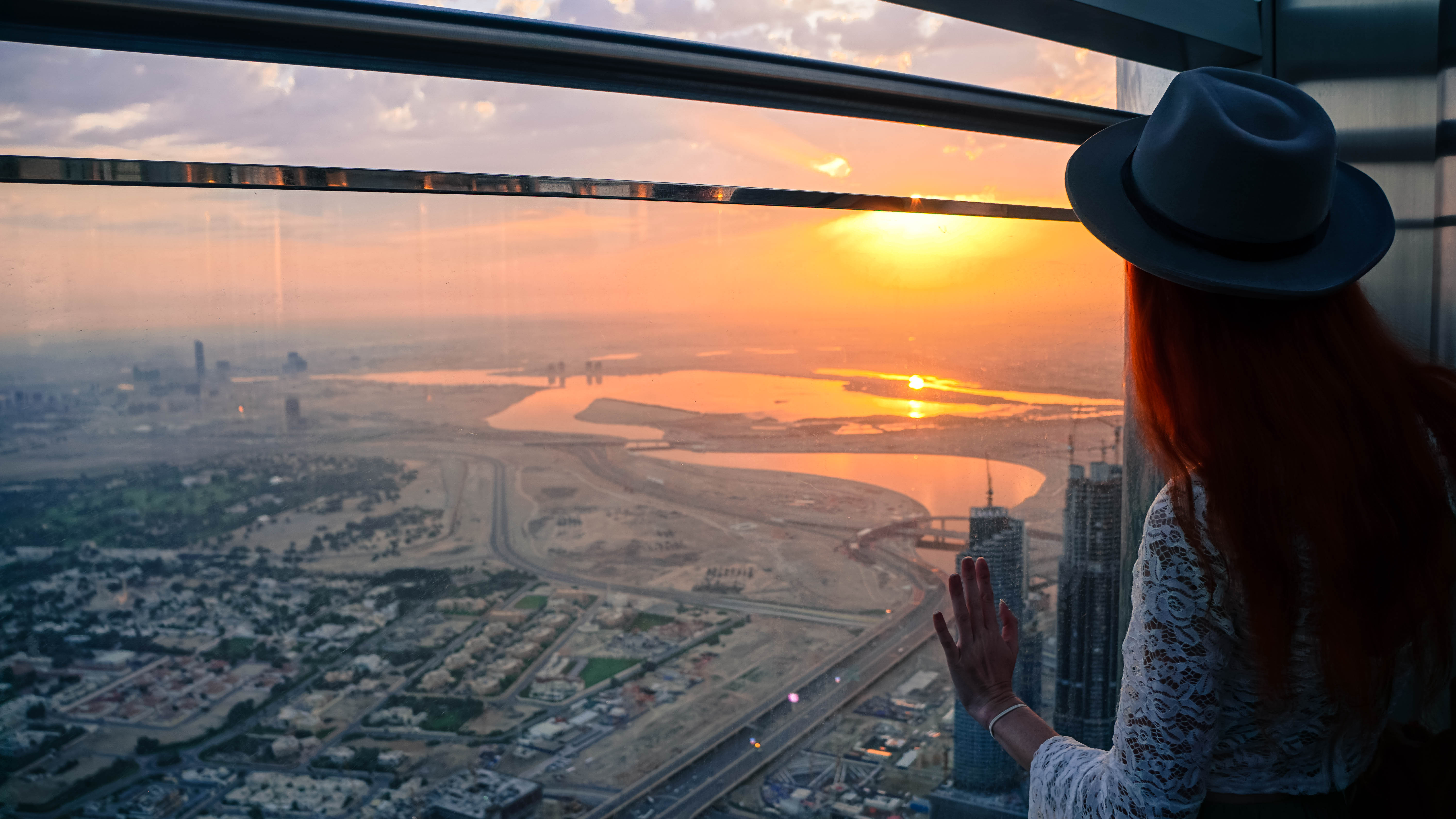 The Dubai Mall is extremely huge with its own movie theatre, ice skating rink, aquarium, dinosaur fossils and more. It would take several days to explore it all, but is definitely worth spending a little bit more time on your second day.
I recommend stopping by Cereal Killer Cafe for breakfast, you even get to sit on nostalgic little cartoon beds! Bonus: They also have different flavors of milk and the caramel flavor was a game changer!
If time, go to the Dubai Mall Aquarium if you spent time at the Atlantis waterpark rather than the Atlantis aquarium on the 1st day.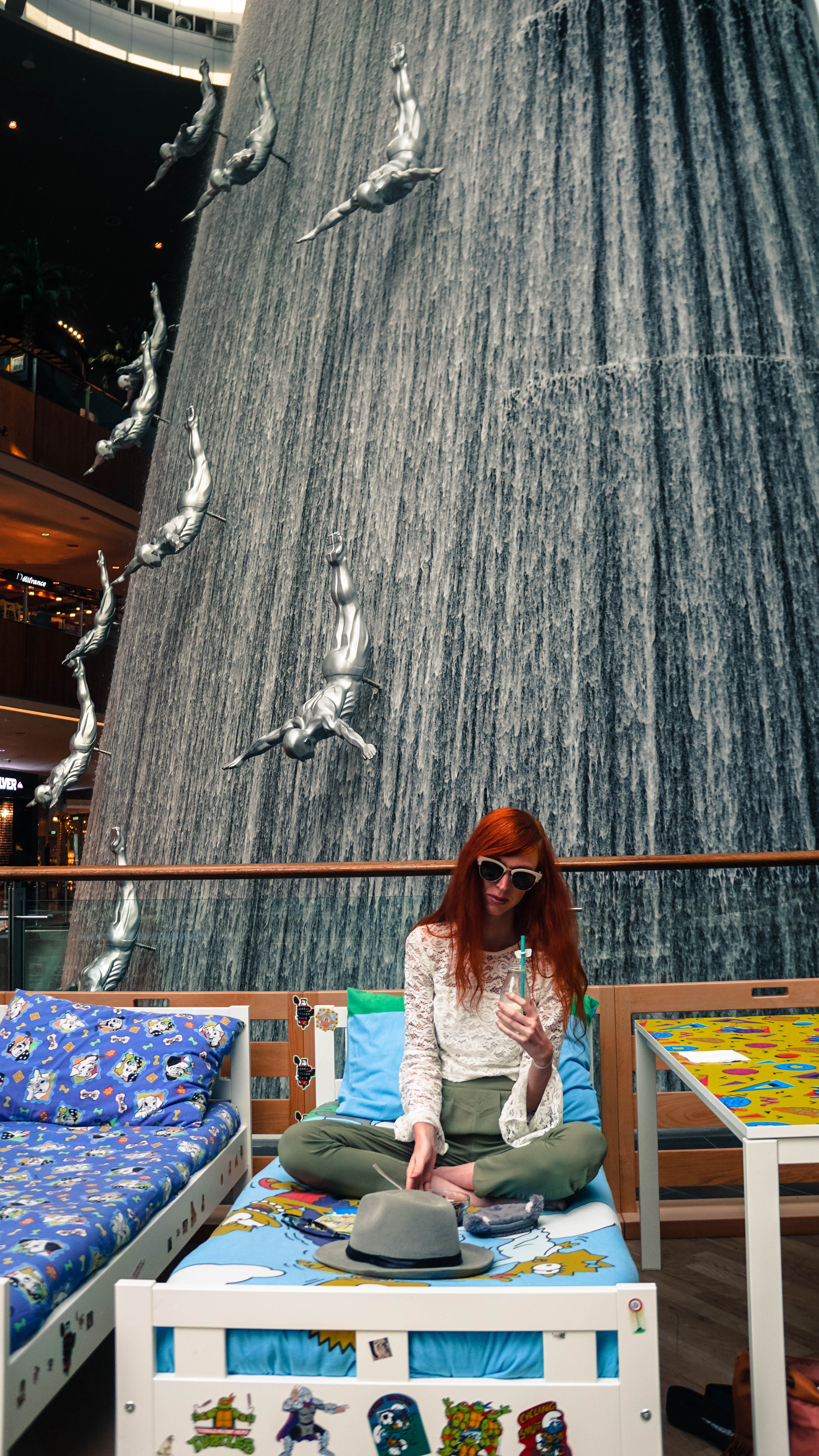 10 AM- Walk around outside the Dubai Mall and take photos of the Burj Khalifa
I also walked to the nearby Palace Hotel because the area and architecture is stunning and I ended up spending a few hours just walking all around this area enjoying the day and taking pictures.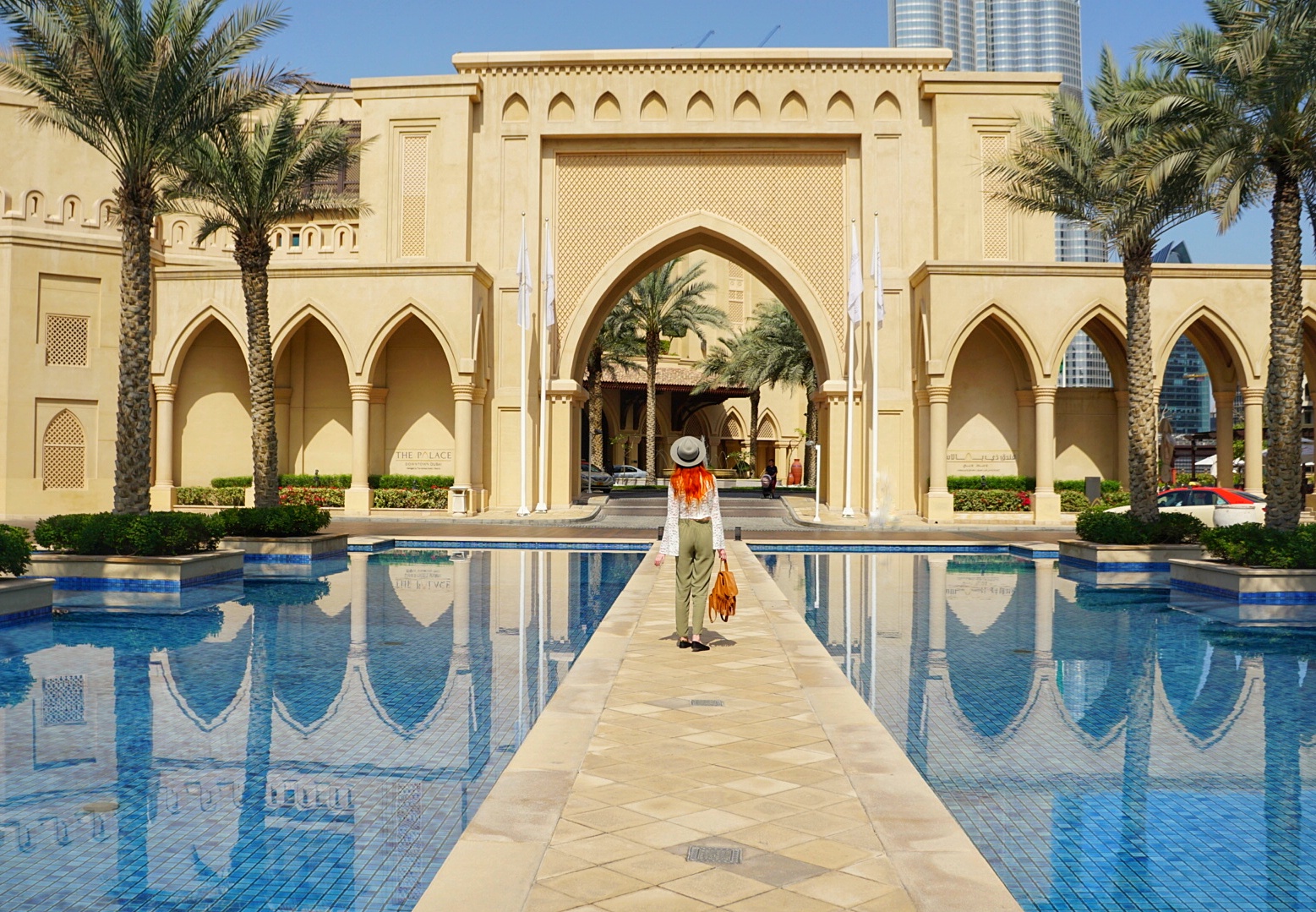 12 PM- Head back to your hotel to take a nap or dip in the pool
I recommend the Shangri-la Dubai!  I specifically chose this hotel because of the incredible views of the Burj Khalifa and it definitely didn't disappoint!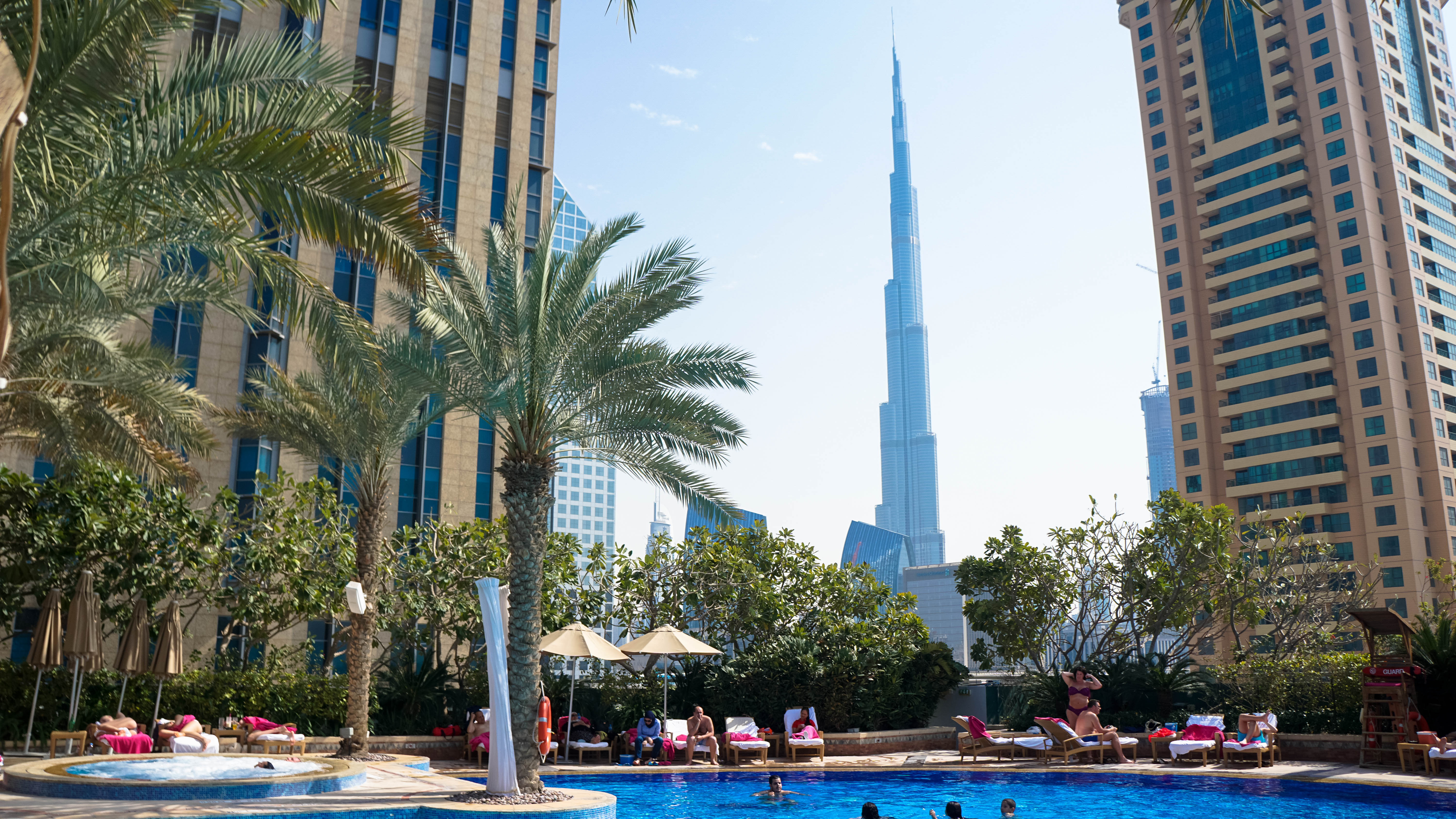 Dune bashing in the sand- not for people prone to motion sickness
Desert Camel Rides
Belly Dancing and more entertainment
Buffet BBQ dinner
Henna Tatoos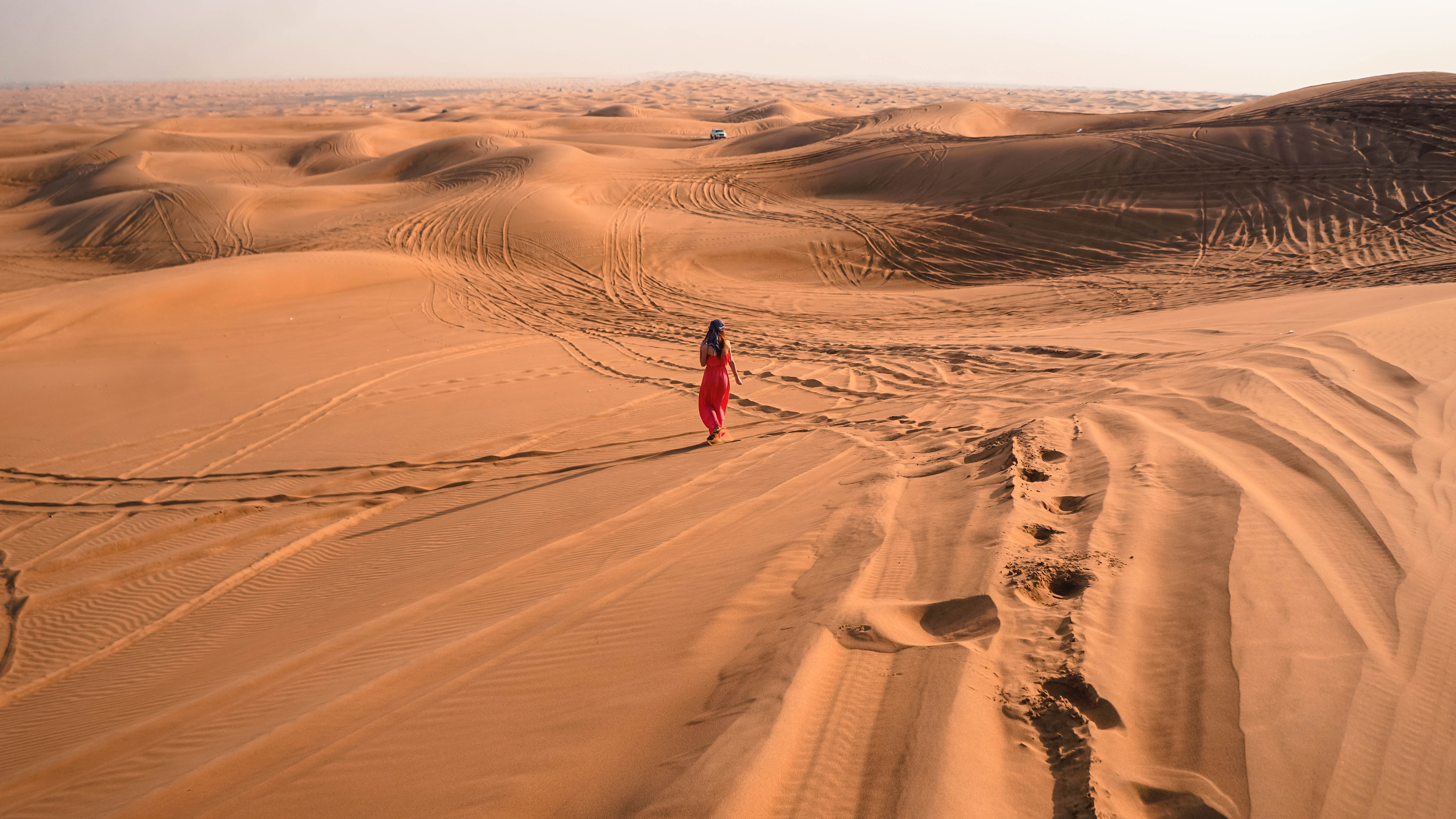 9 PM- Take pictures of the Burj Khalifa at night  
After the safari, head back to Shangri-la Dubai and take pictures of the Burj Khalifa at night. It is truly an amazing spectacle.
Walk around and eat a late night snack at one of the many outdoor cafes nearby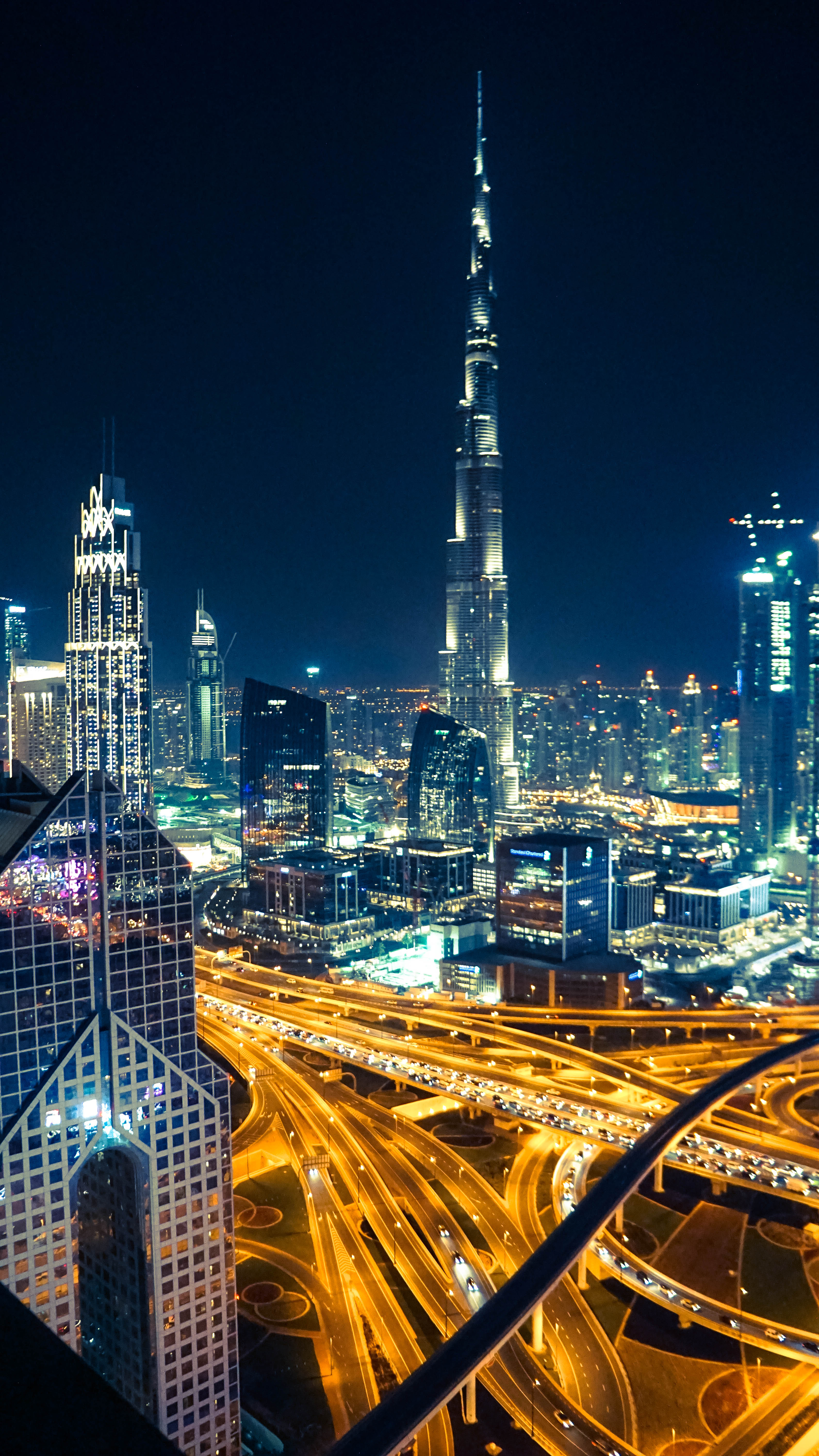 So there you have it, a 2 day itinerary to Dubai! I do recommend staying at least 4 or 5 days if you are able because there is a lot of exciting things to do in and around Dubai.
Have you been to Dubai? What would you add to the itinerary?
Shop My Style!
Like what you see? Pin it for later or share it using the buttons on the left!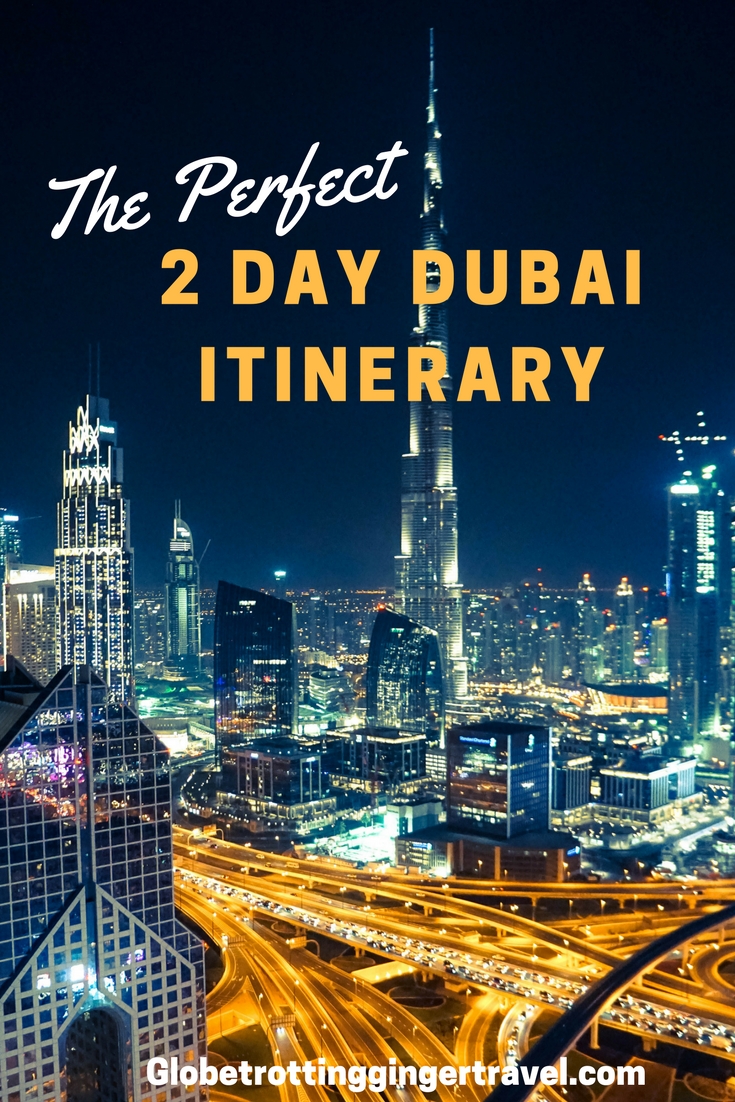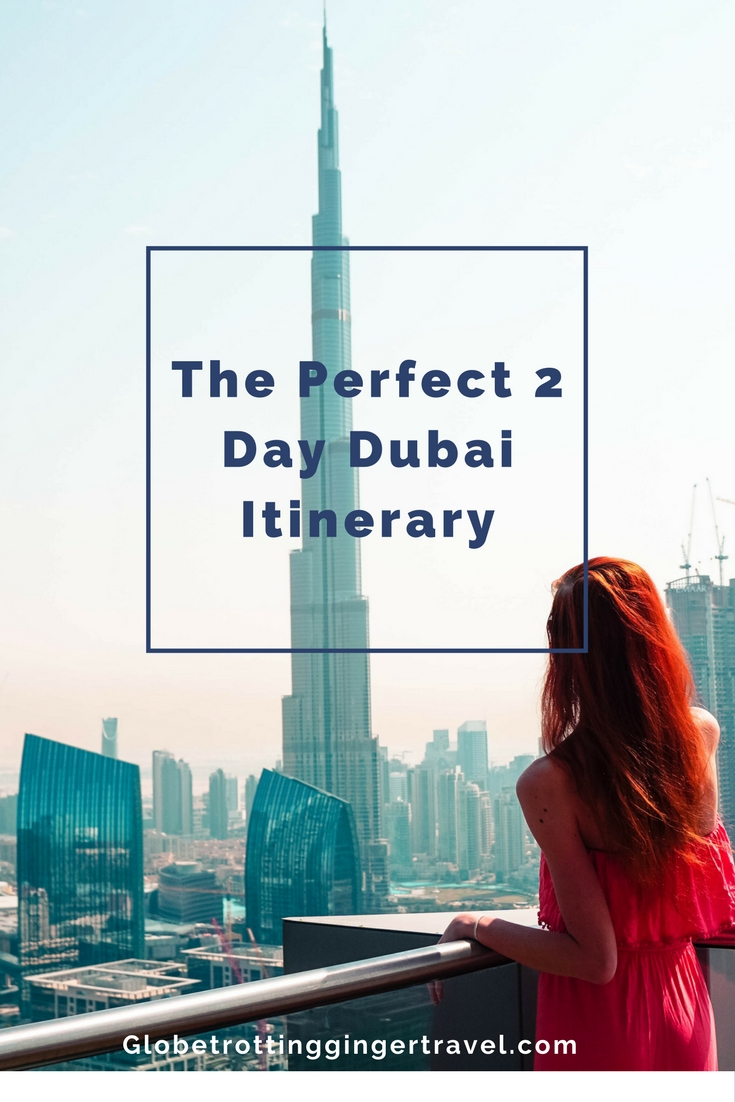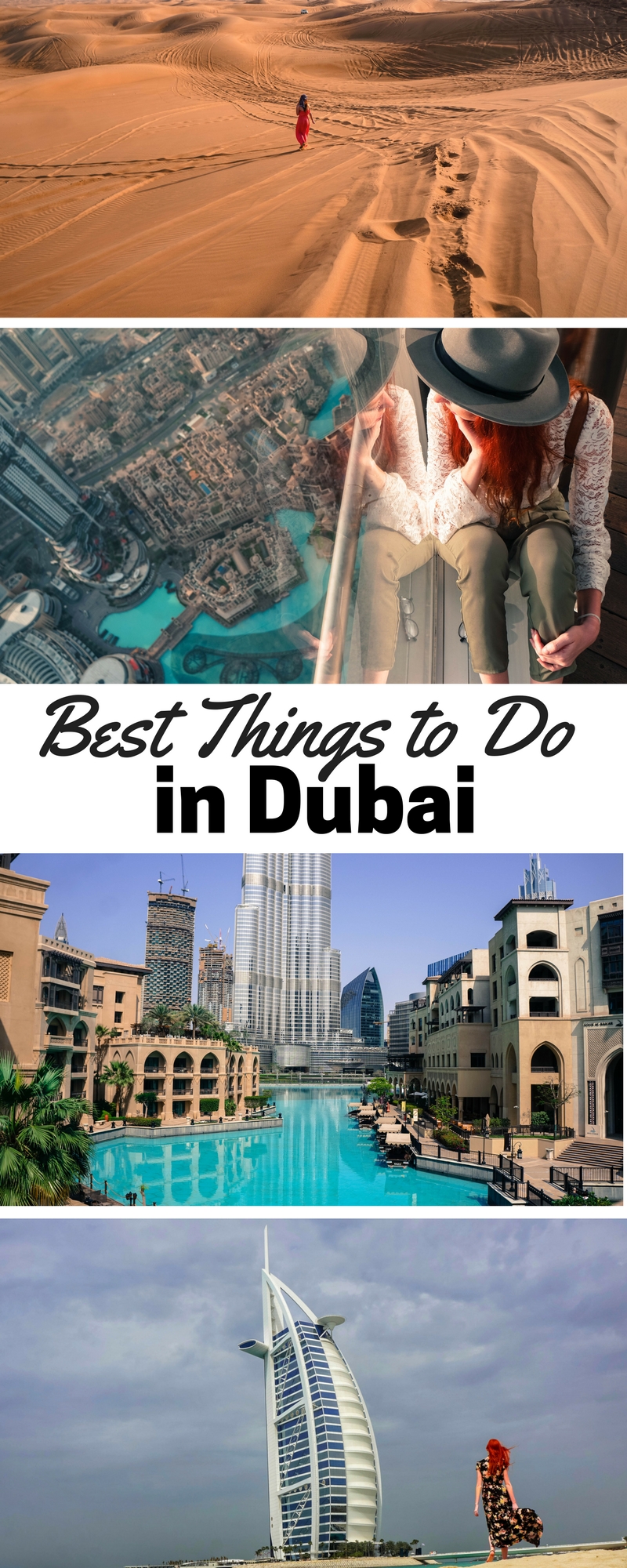 Disclaimer: I was a guest of Shangri-la Dubai, but as always, all opinions are my own.