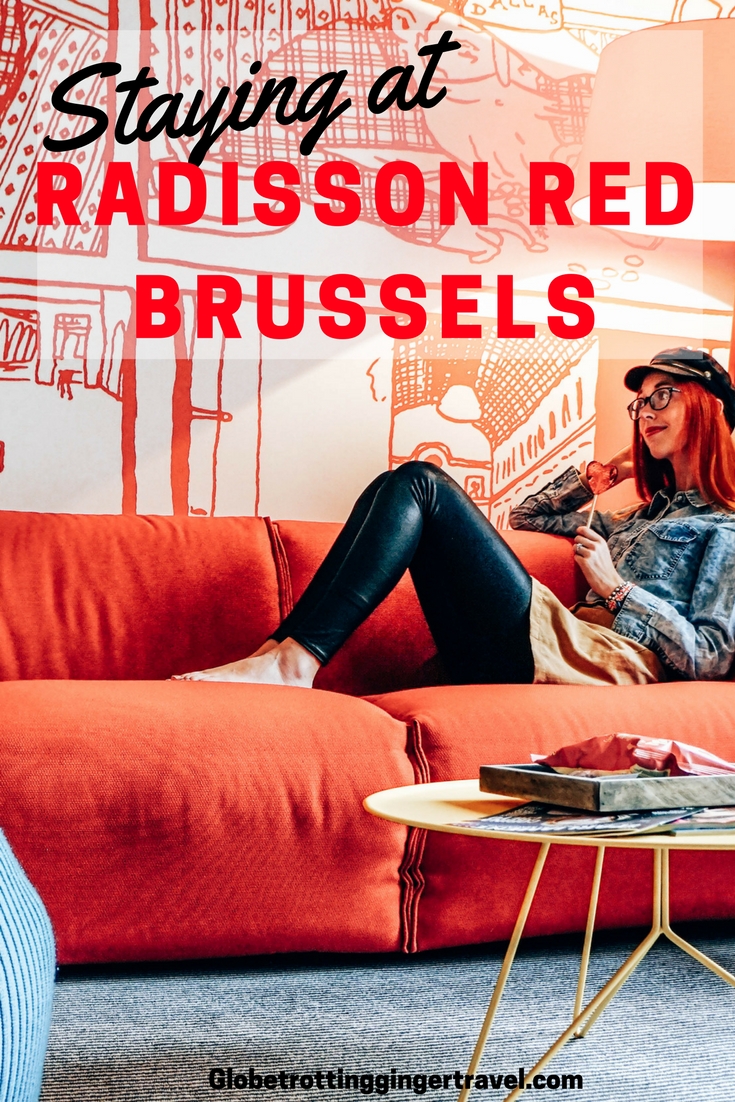 Staying at Radisson Red Brussels
Brussels is the home of comic art and Radisson Red Brussels definitely carried this over into their hotel.
It is one of my favorite hotels that I've stayed at and it was honestly hard to leave the room and explore the city because I loved it so much!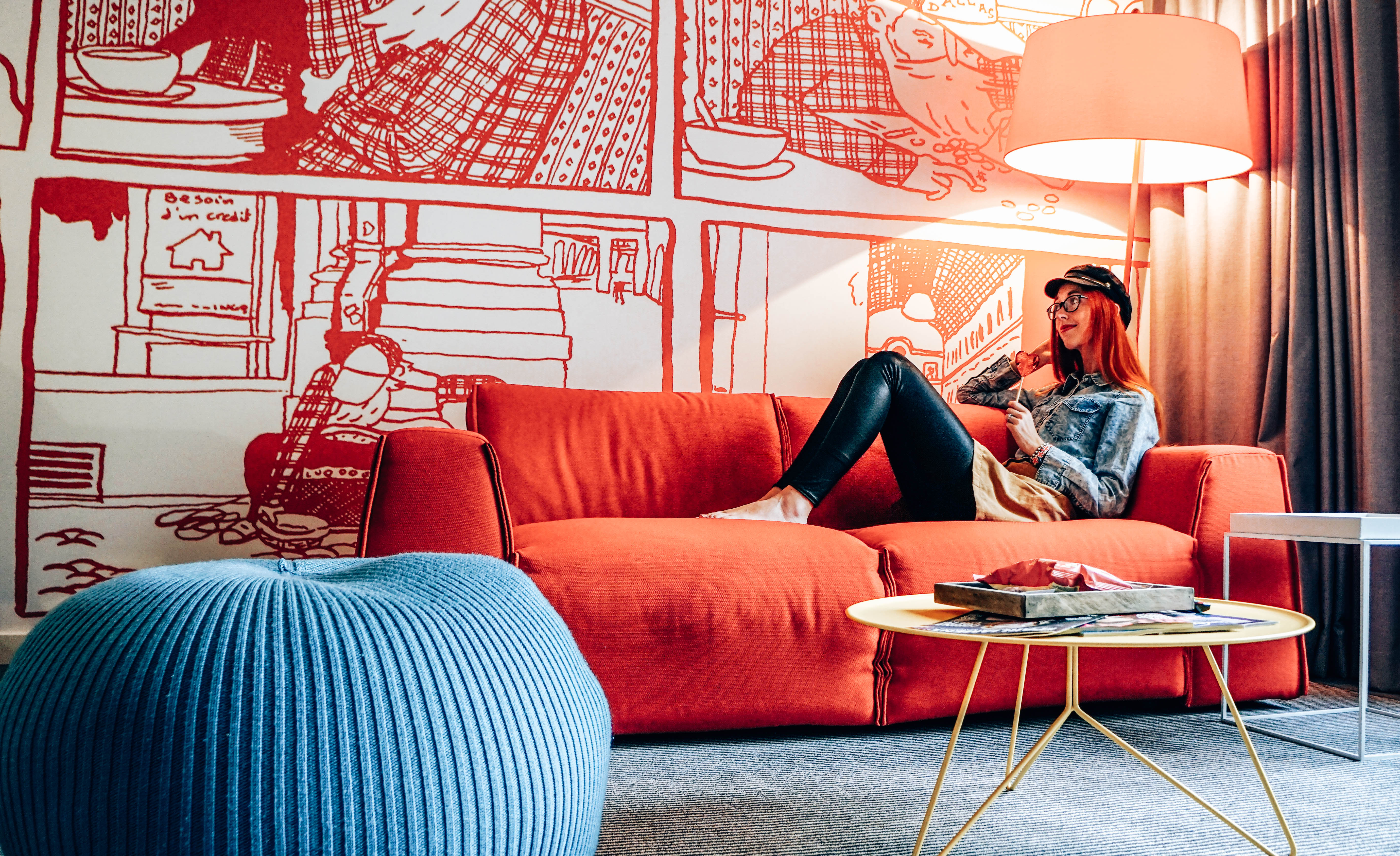 The Rooms
We stayed in one of their suites which I absolutely adored. We had a living room (as shown above) which was so much fun to hang out in and then a super cozy and cute bedroom with- you guessed it- more comic art on the wall. I loved it! They also provided these super cute robes with little red hearts on them. It's really all in the details here.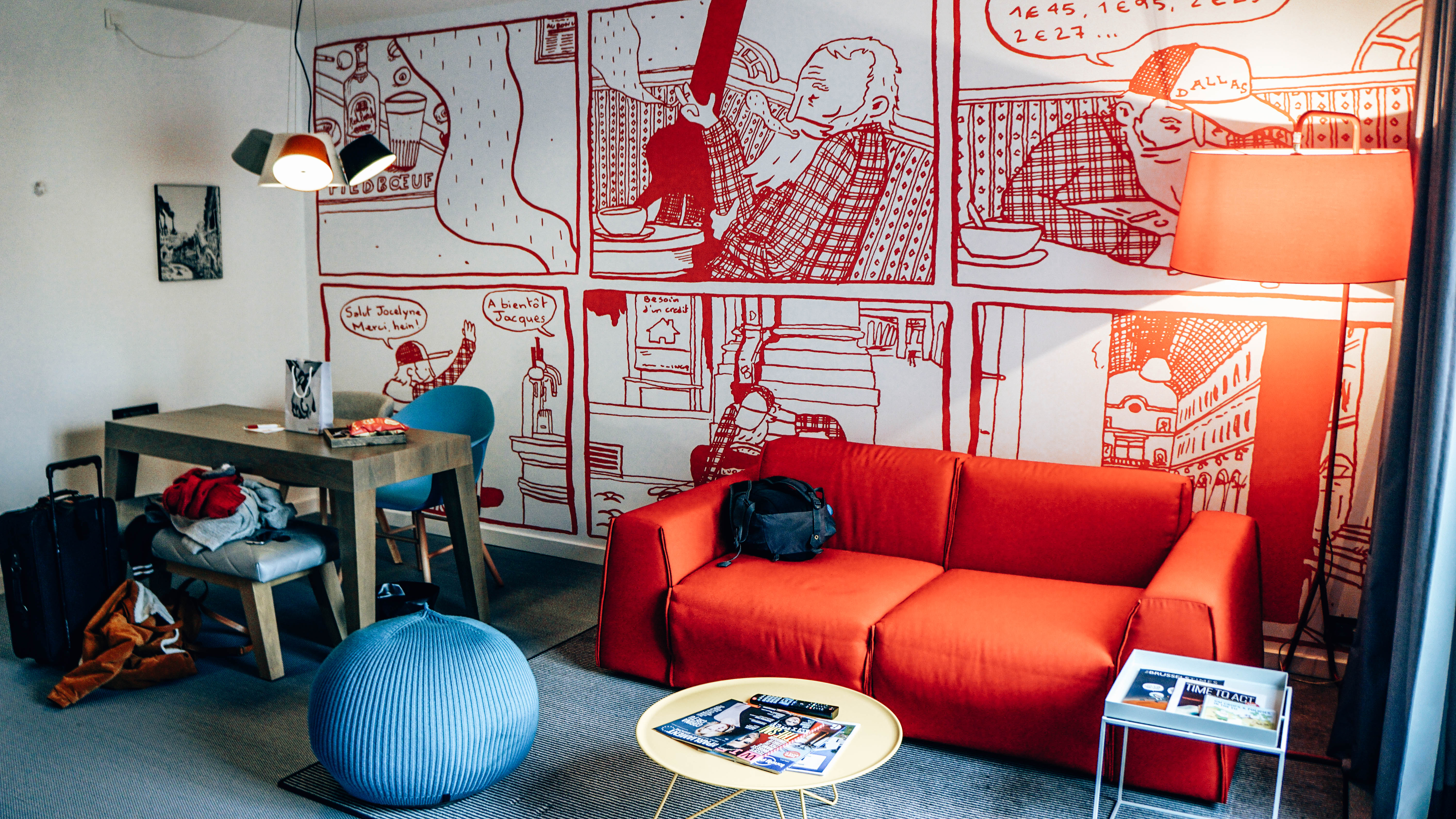 Don't mind my luggage, but isn't this the best room?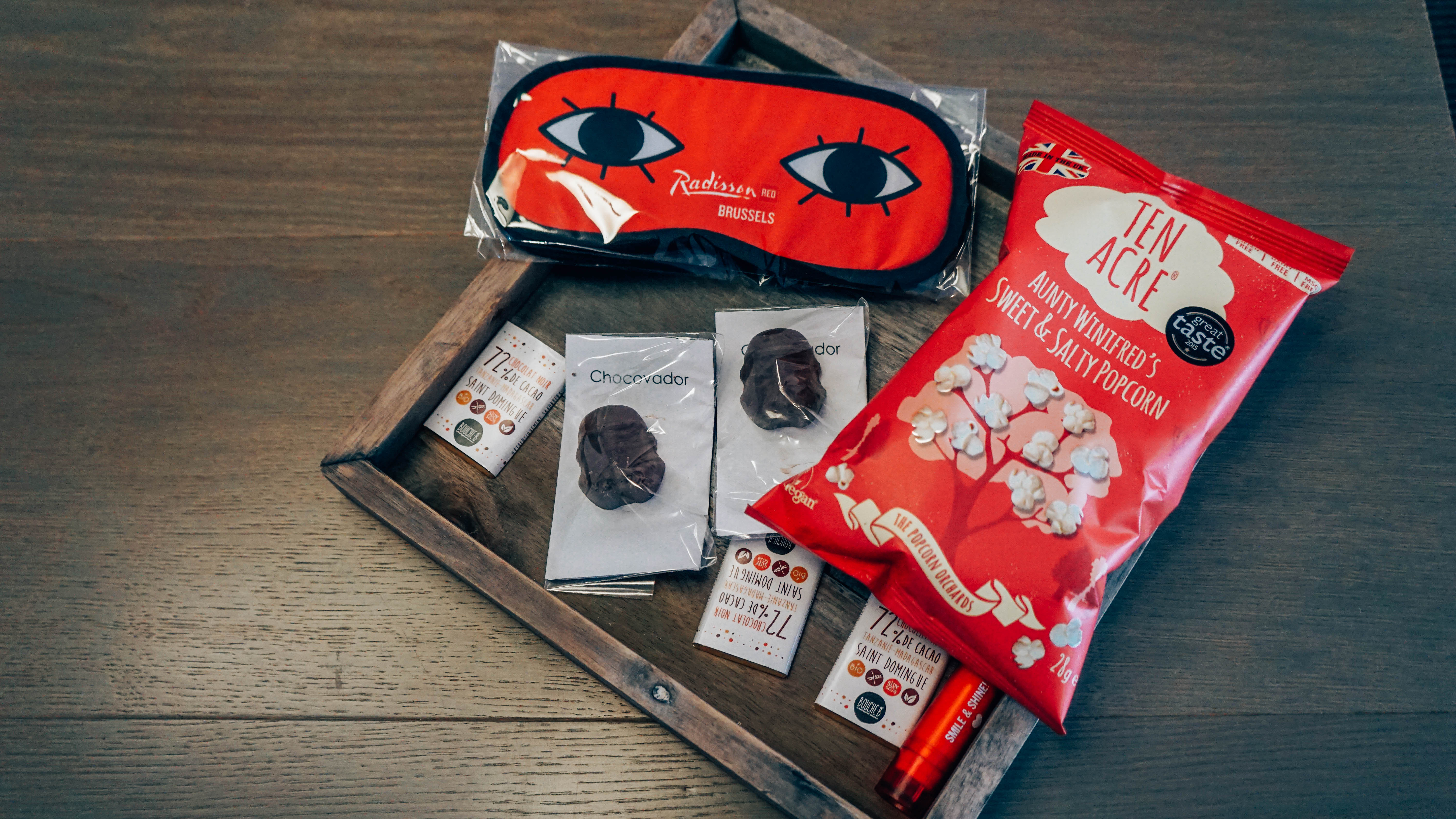 I died of happiness when I found the cheeky goodies. I mean come on Chocovadors! This place definitely rocks!
We got his and hers goodie boxes, robes and slippers!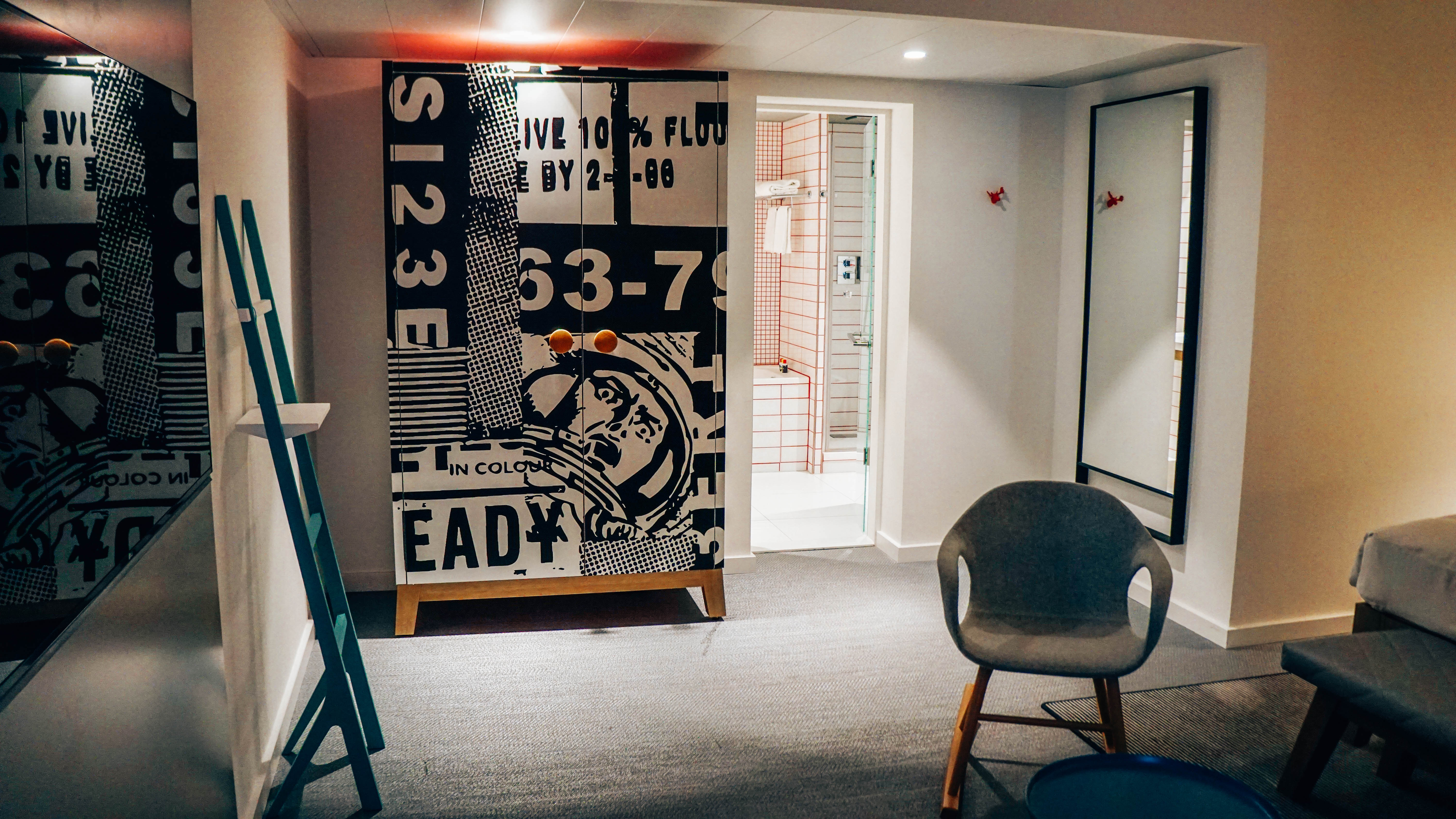 More bedroom details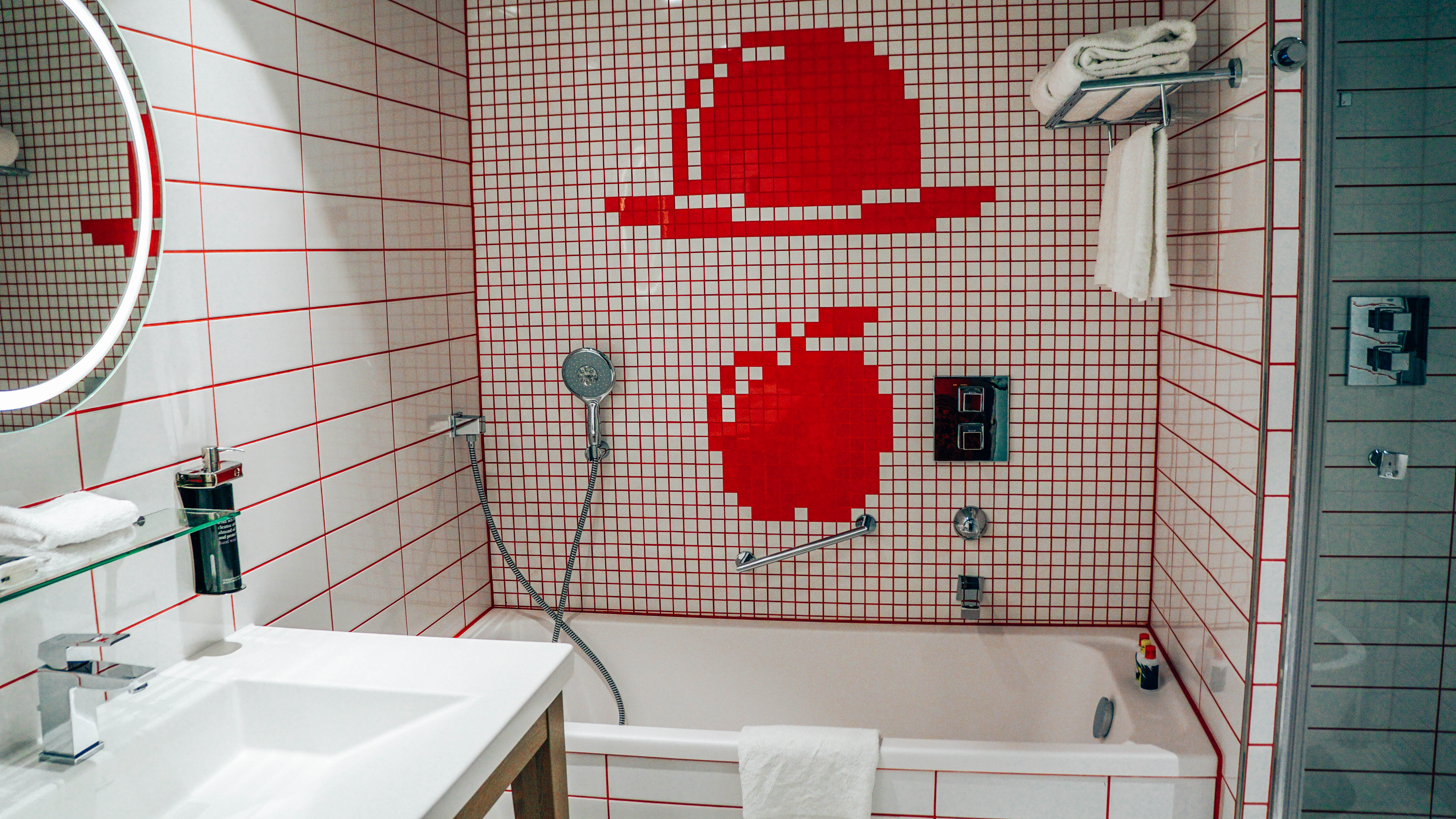 One of my favorite parts was the bathroom, look how cute!
Lobby
Raddisson Red Brussels also  has one of the coolest and most fun lobbies I've seen! It was so inviting to walk in and see everything. I even played pool and foosball after a cold night of walking around the city! They even have computers where you can check in on your own if you want!

 
Serious design goals here!

This place is seriously so fun, one of my favorite things about Brussels!

More hall details
Here are the computers where you can check in on your own!
Dining
Radisson Red Brussels even has their own restaurant with lots of tasty delights at dinner and an extensive breakfast buffet in the morning! The charm doesn't end in the lobby or rooms, this area is also so adorable!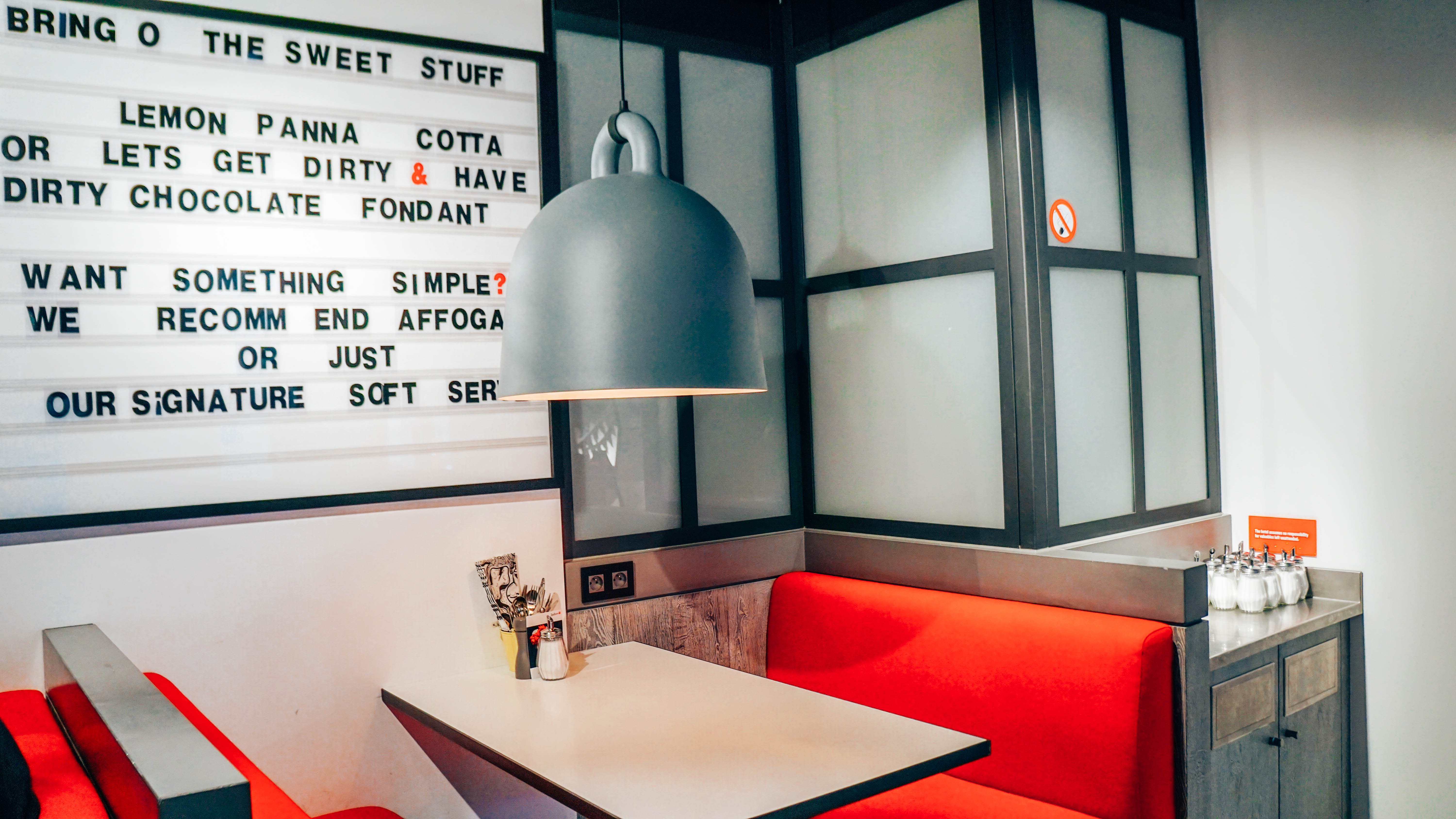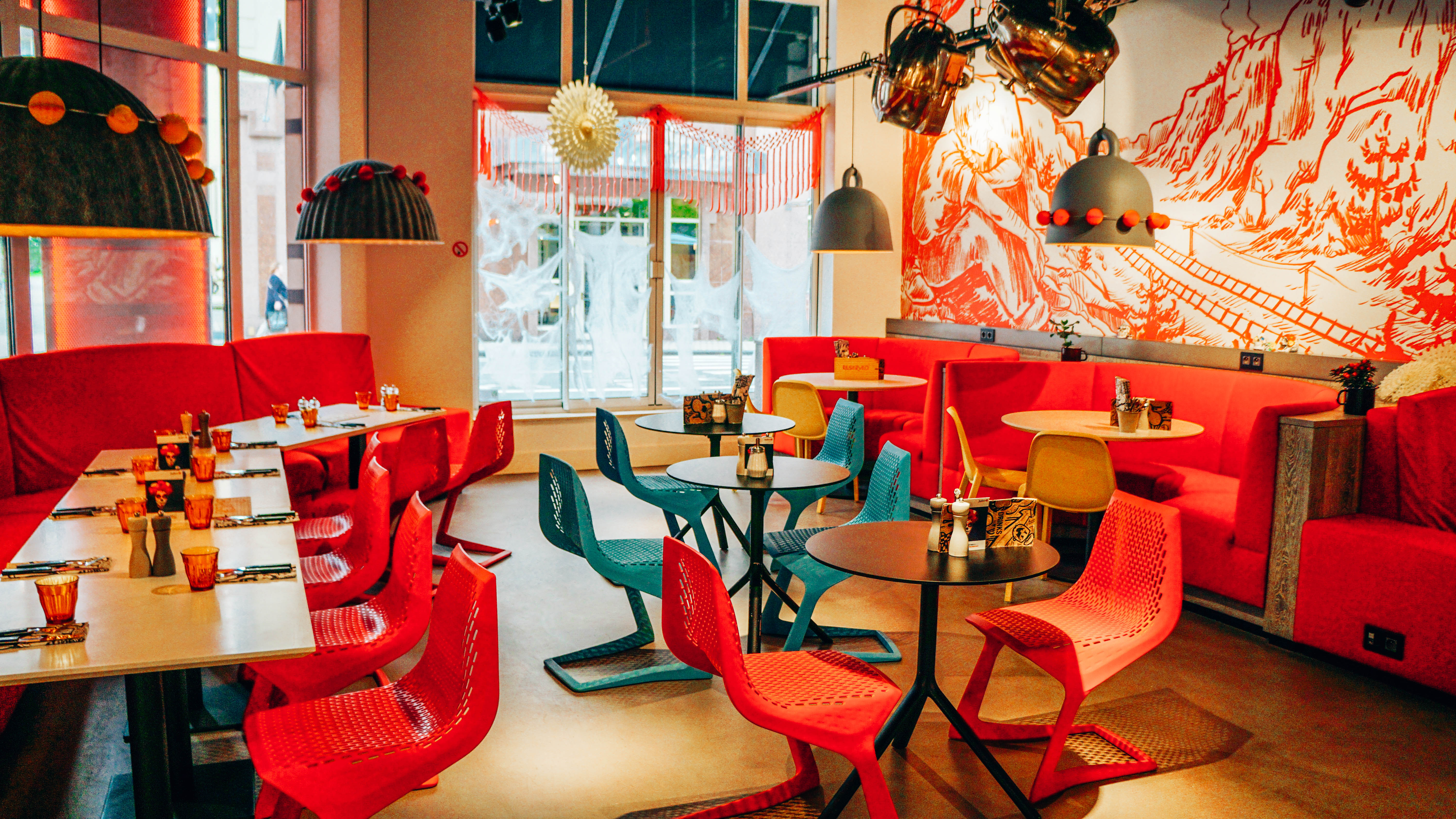 Overall
If you are looking for a fun kitschy place in Brussels you won't soon forget, you are definitely at the right place. I love a hotel with character and charm and this completely fit the bill! The beds were incredibly comfortable and the customer service was fantastic! I will be counting down the days until I can stay here again!