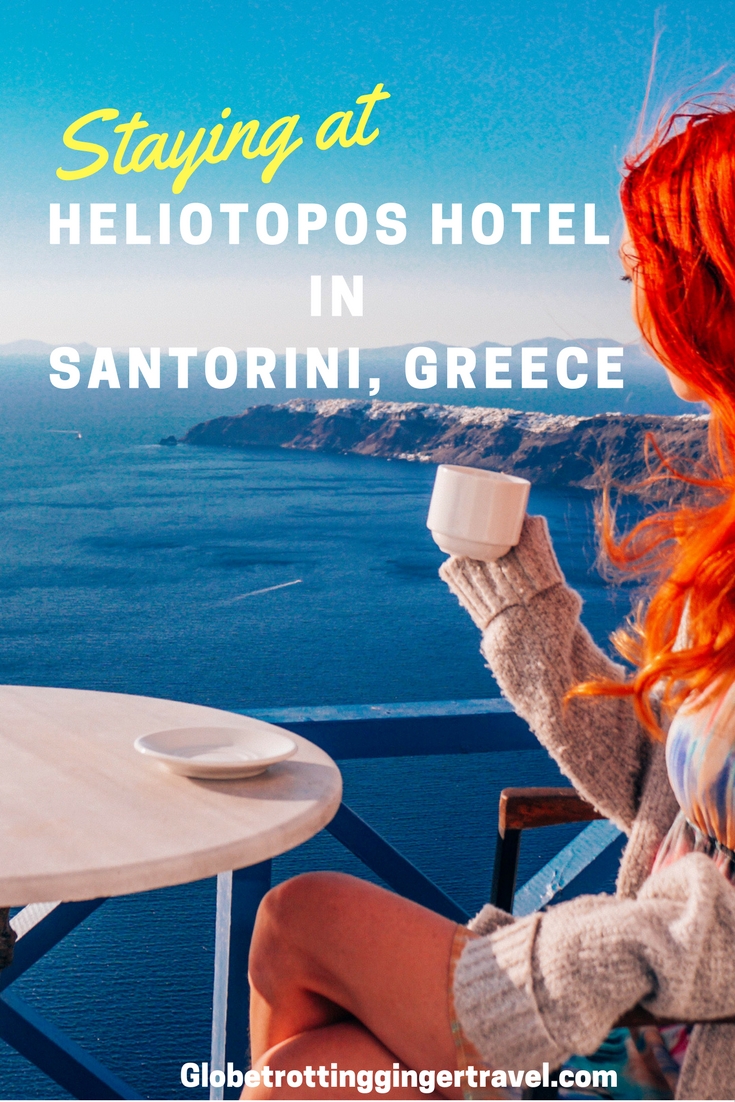 Staying at Heliotopos, Santorini
I recently visited Santorini and I really fell in love! It is one of the most beautiful places I have ever visited.
One of my favorite parts about Santorini is the hotel that I stayed in- Heliotopos. It's a boutique style hotel located right on a cliff edge with the most incredible views of the ocean going on for miles.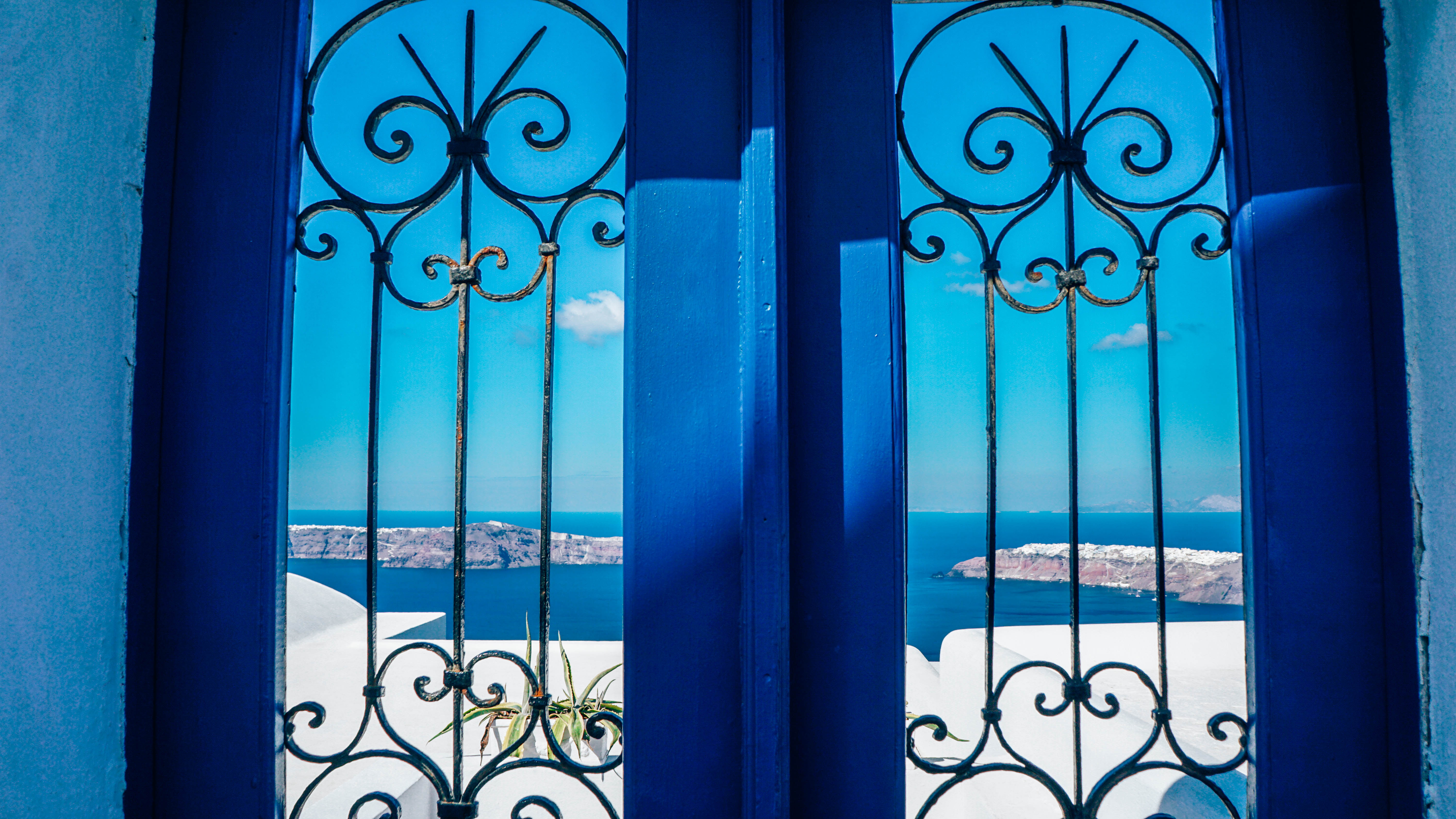 Entrance to Heliotopos in Santorini
The Rooms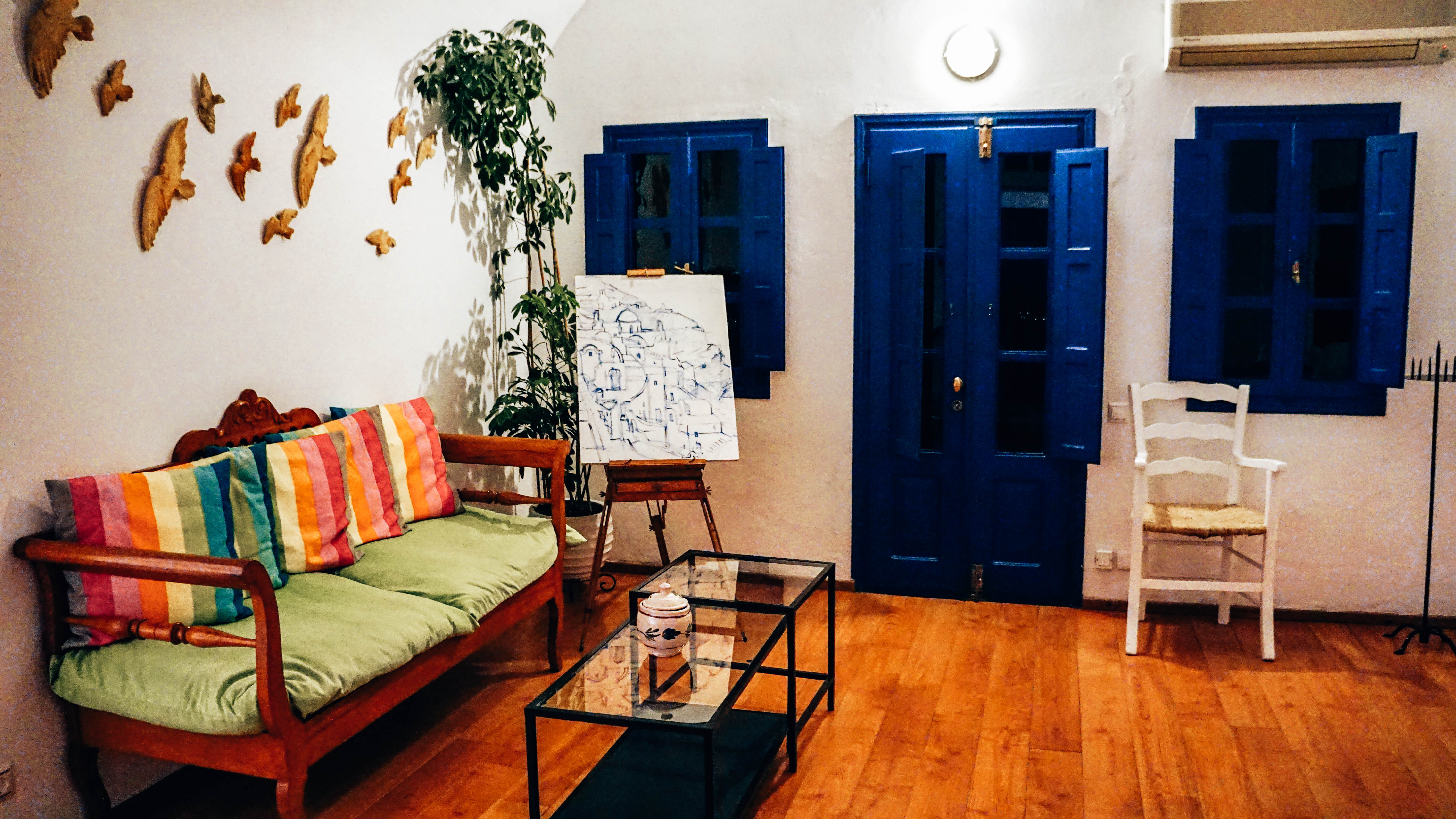 We stayed in one of their suites which I really loved. We had a living room (as shown above) which was so much fun to hang out in, especially during the day with the incredible views to look at.  I also loved the decor in this room! There was also a small kitchen area so you could cook your own meals if you wanted.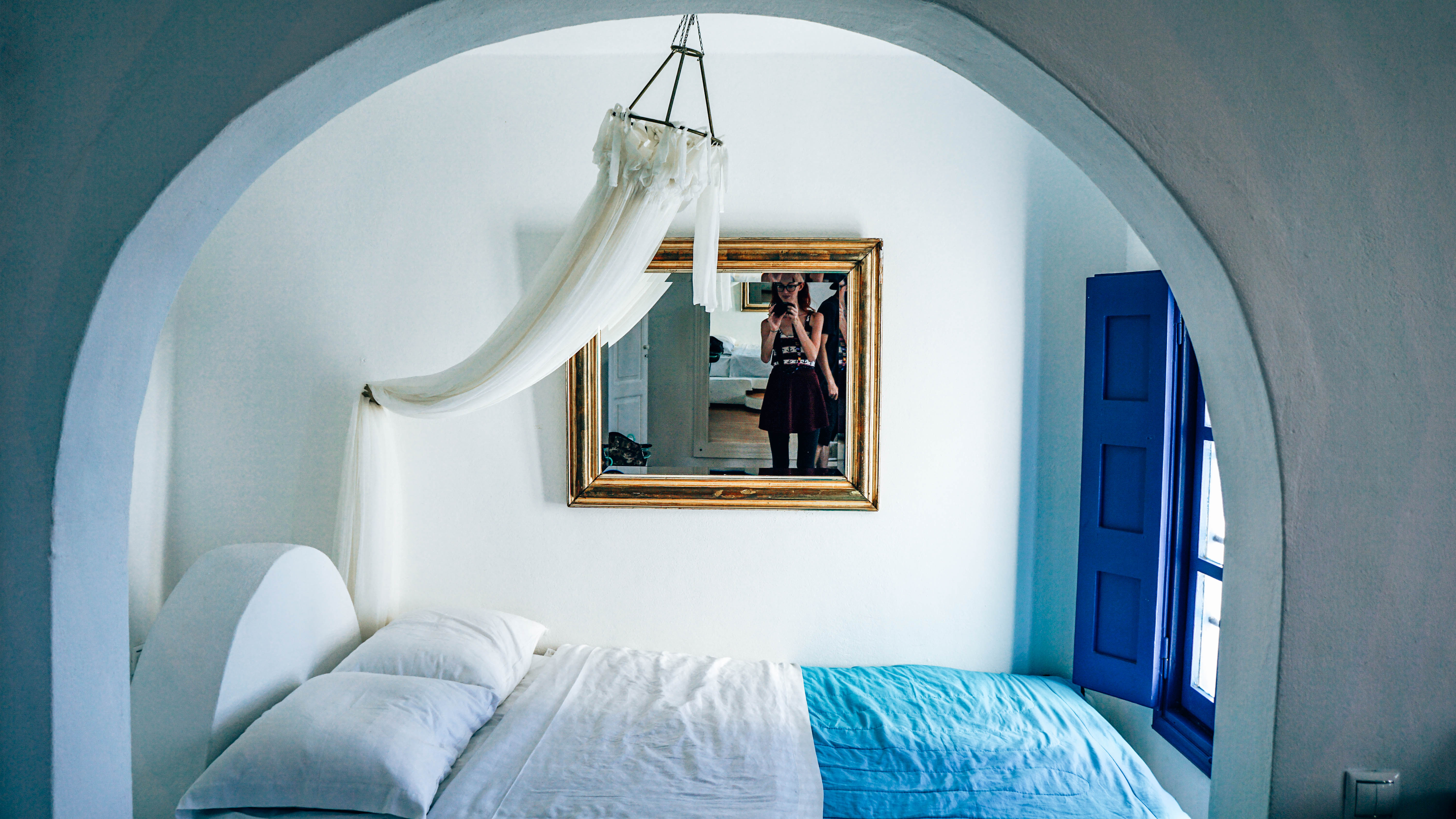 This is the adorable bed nook area with a window right in front of it, best way to wake up!

I loved the colors and that painting! So pretty!
Views
One of my very favorite parts about Heliotopos besides the intimate boutique feel and lovely staff were the views! I could hang out in my room and around the hotel all day! They also had a great swimming area which would be perfect for the summer time!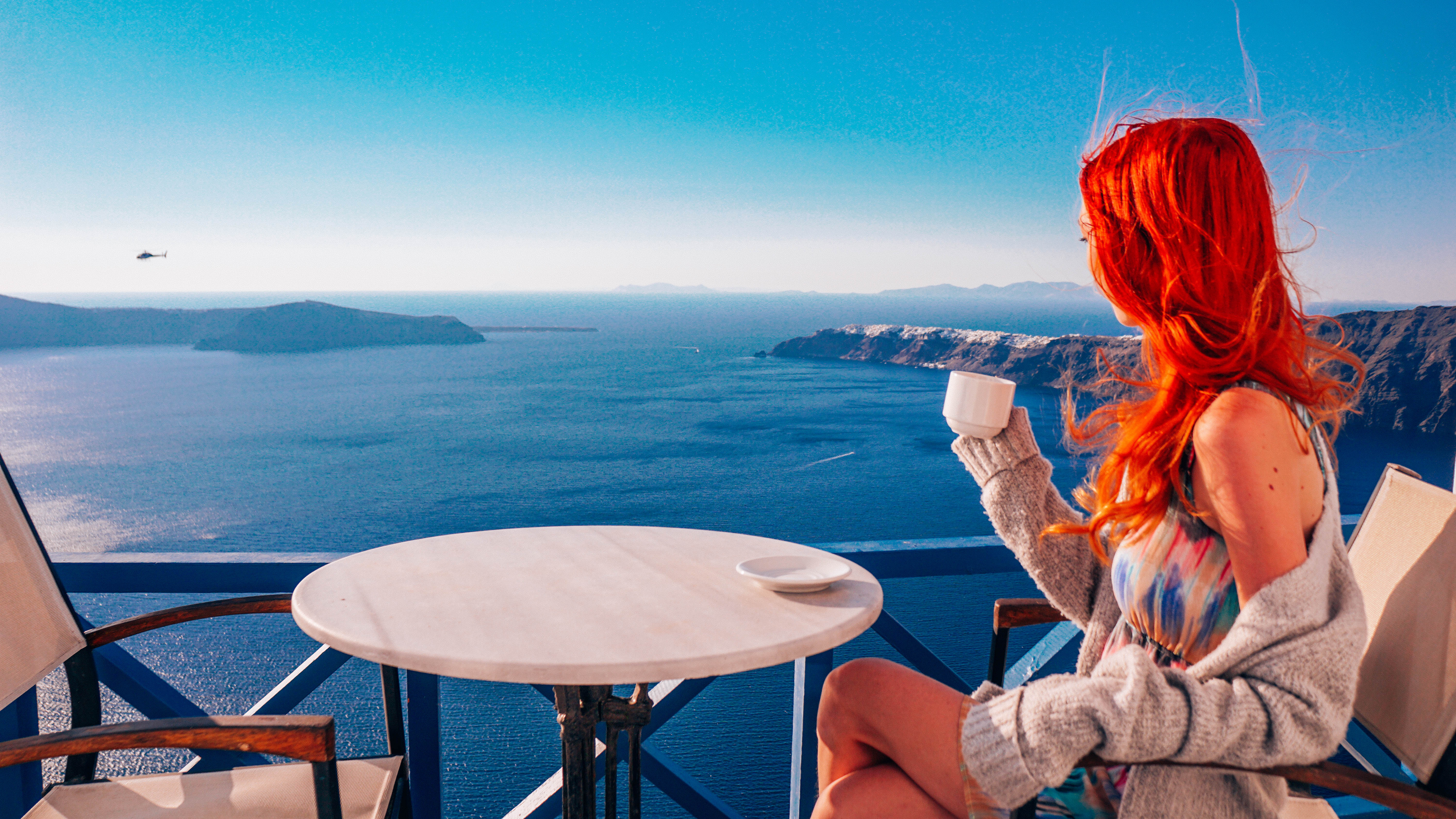 The best Hot Cocoa and view ever!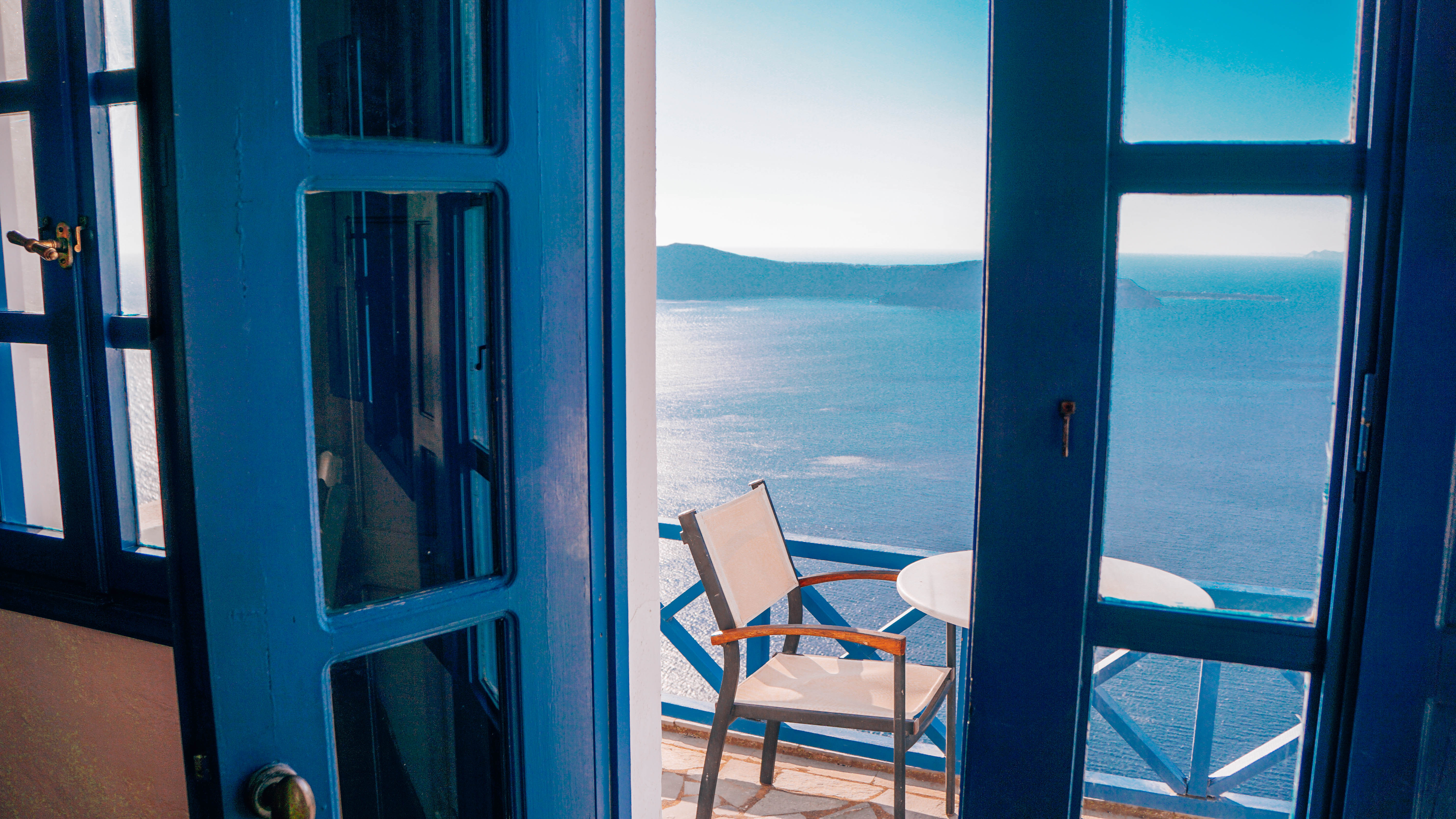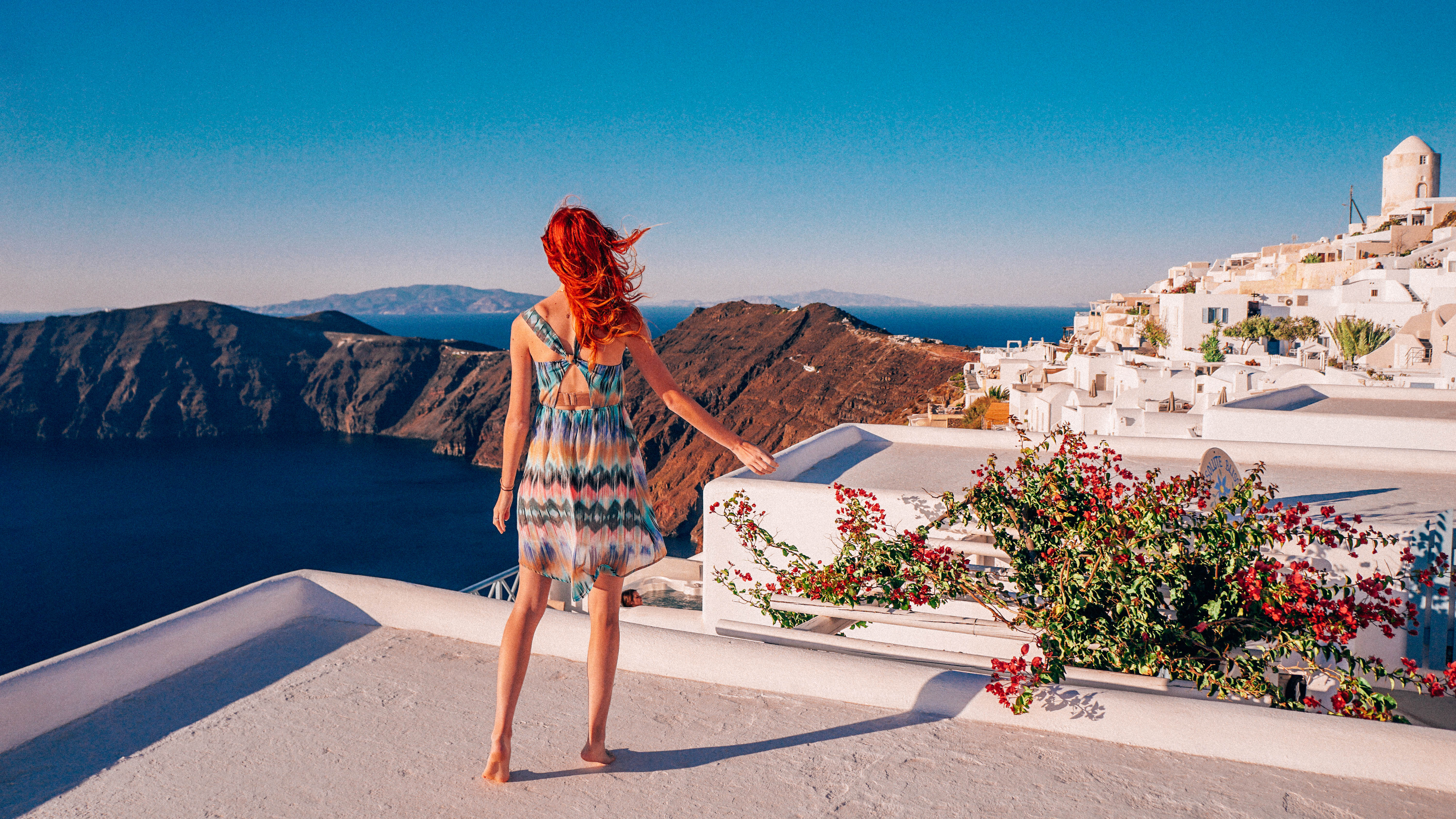 Some rooftop views from the hotel!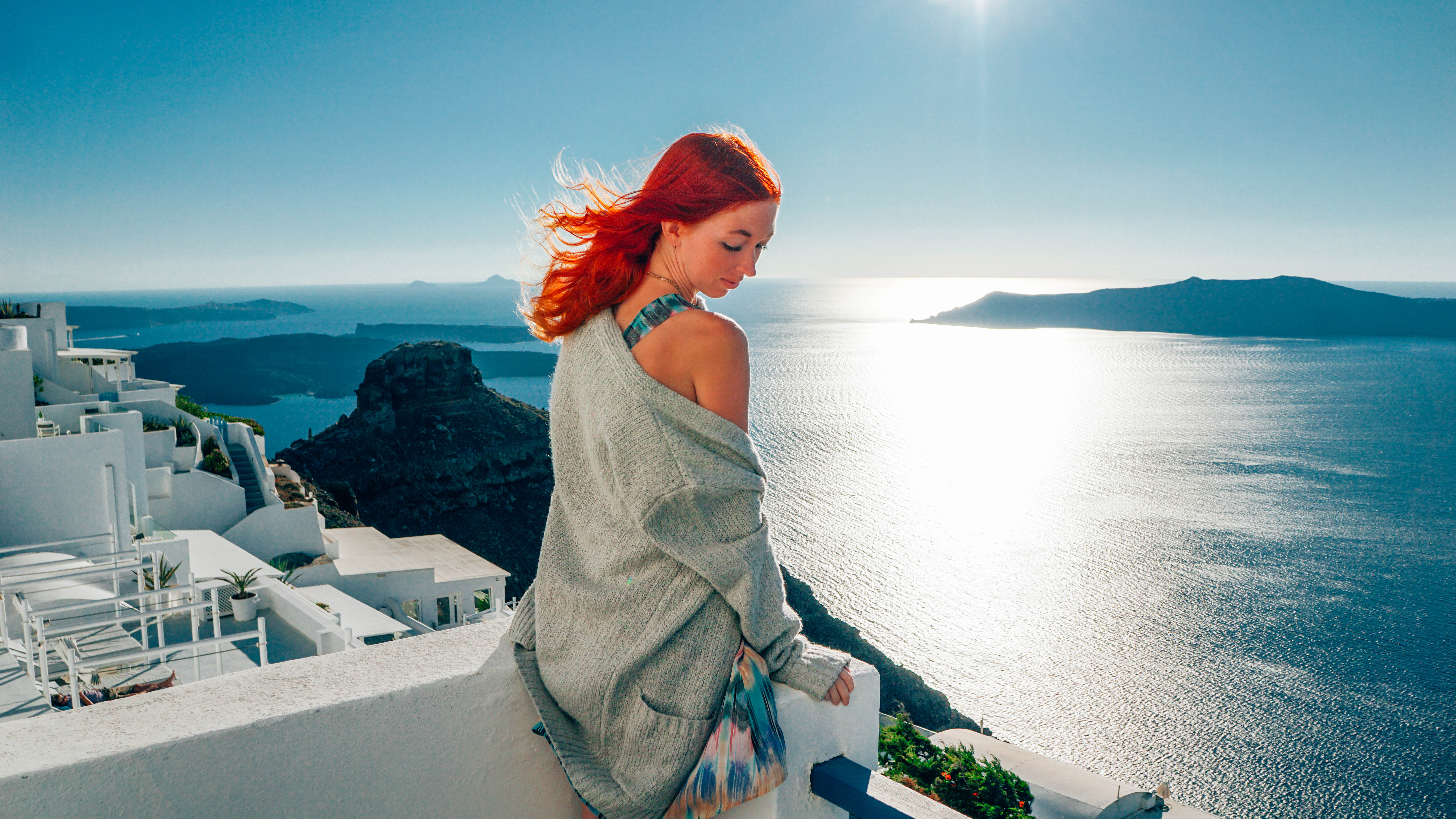 I could see Skaros Rock from my room!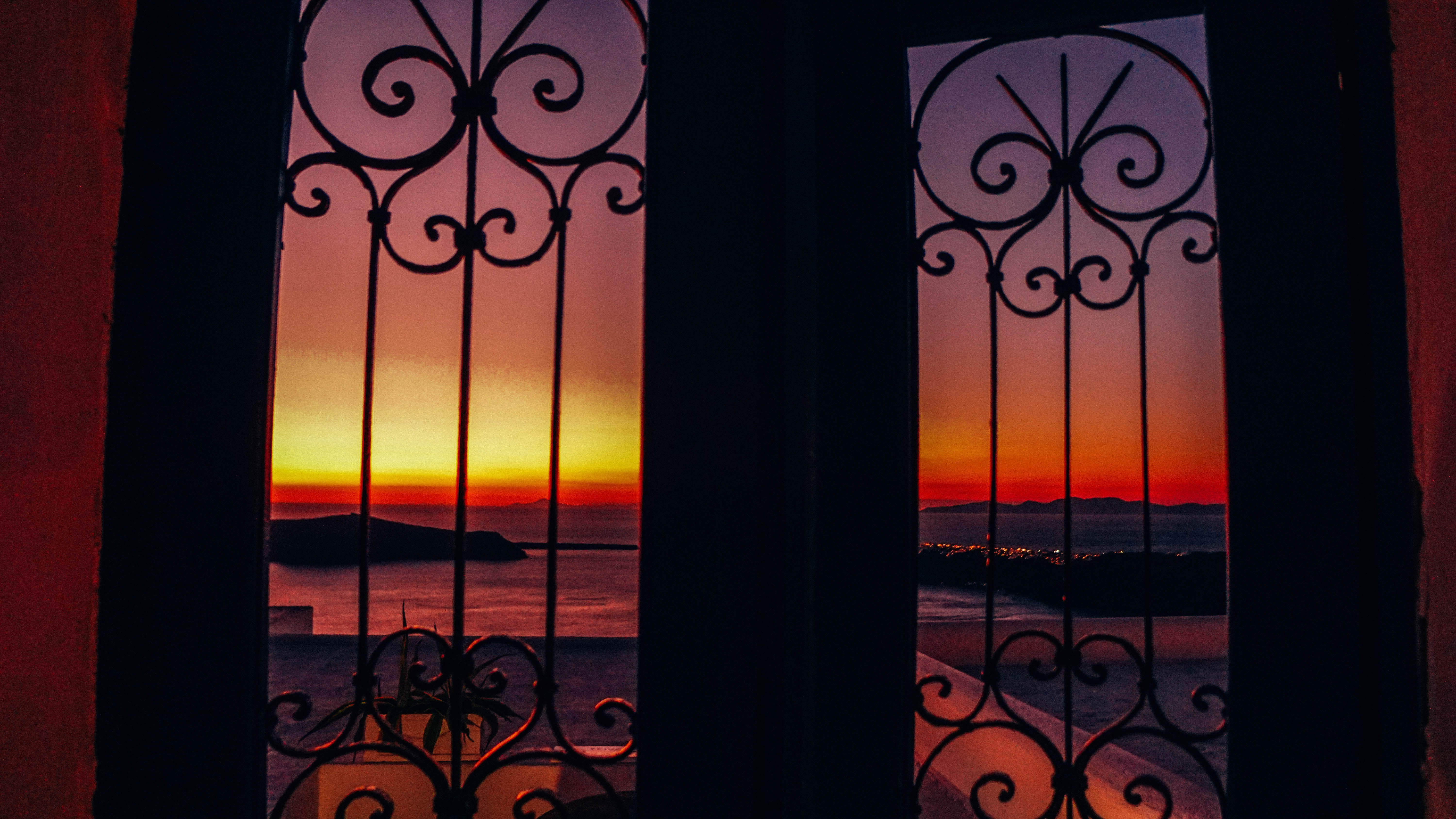 Sunset at the hotel!
Dining
Heliotopos actually has this incredible wine bar restaurant located inside of a cave! It also where breakfast is located in the morning and the bohemian feel is so much fun! The food at night is really great and I highly recommend it especially in the Fall and the Winter when it starts to get a bit chilly at night!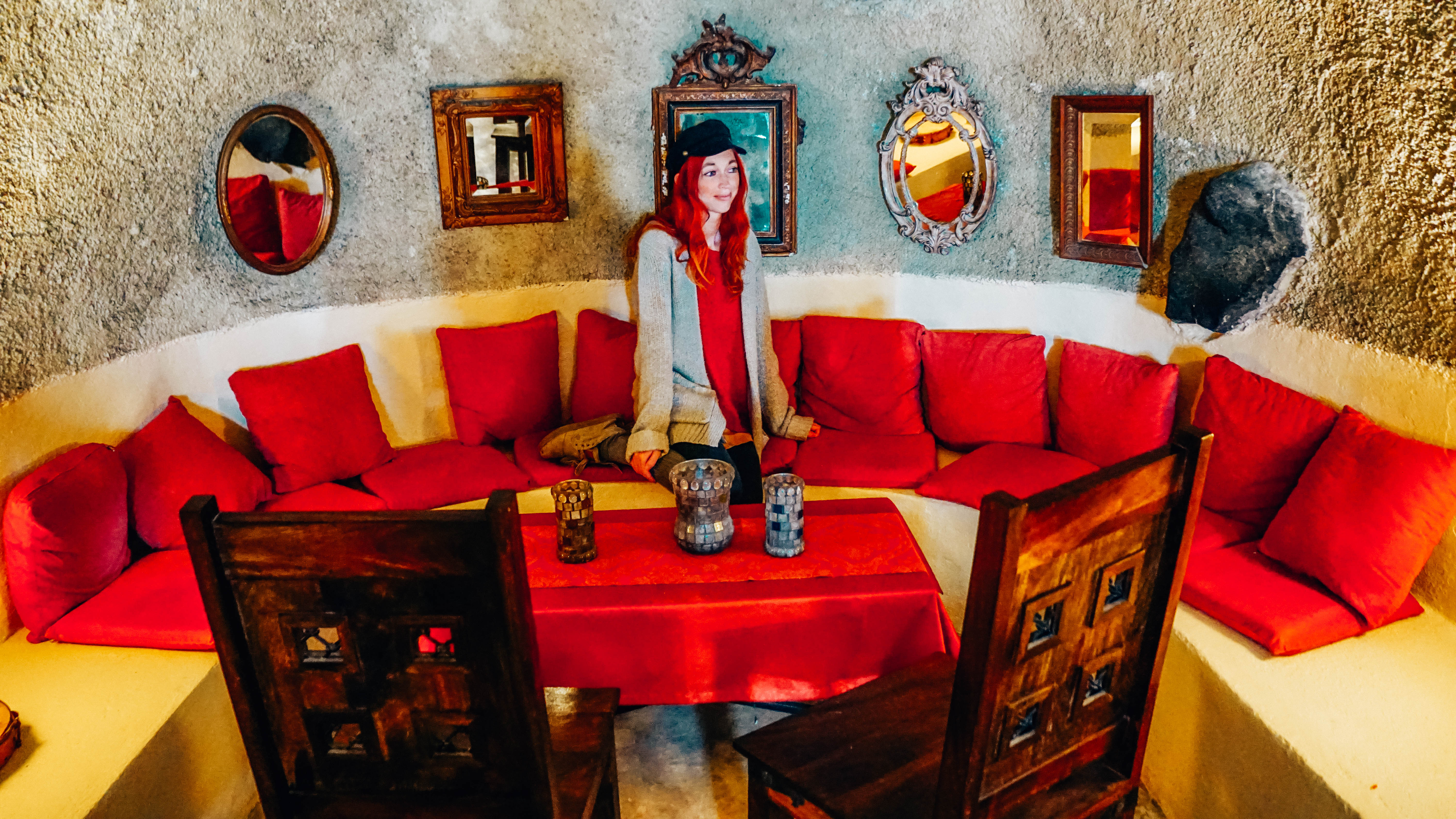 This was my very favorite nook in the restaurant! I liked to hang out here while eating my breakfast in the morning.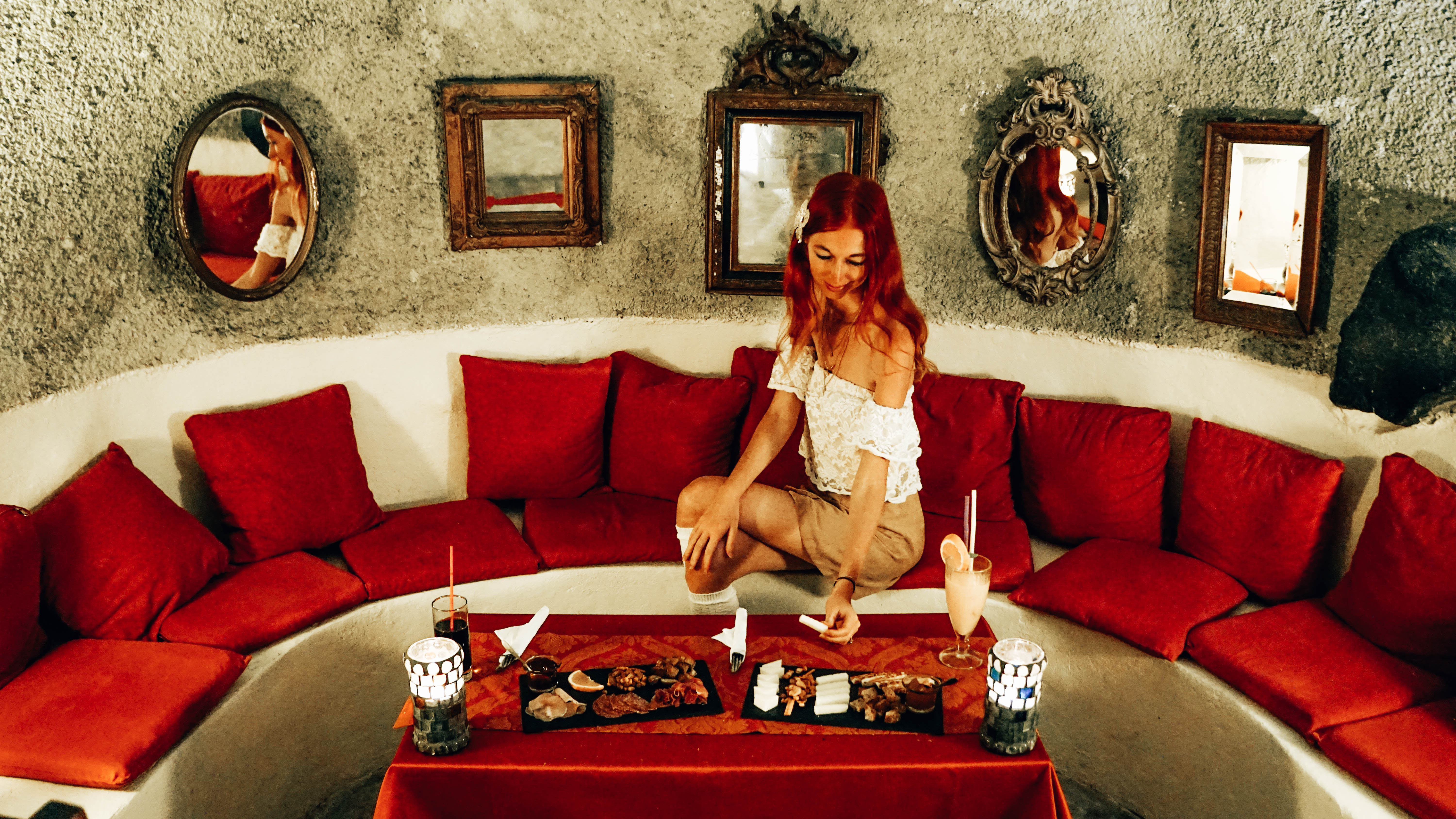 Although, it's the same location, the vibe is transformed at night as it turns into the wine bar. I tried a delicious smoothie and the meat and cheese plate which was delicious!
I also had a delicious pasta dinner. This setting is quite intimate and perfect for a honey moon or a trip with your loved one!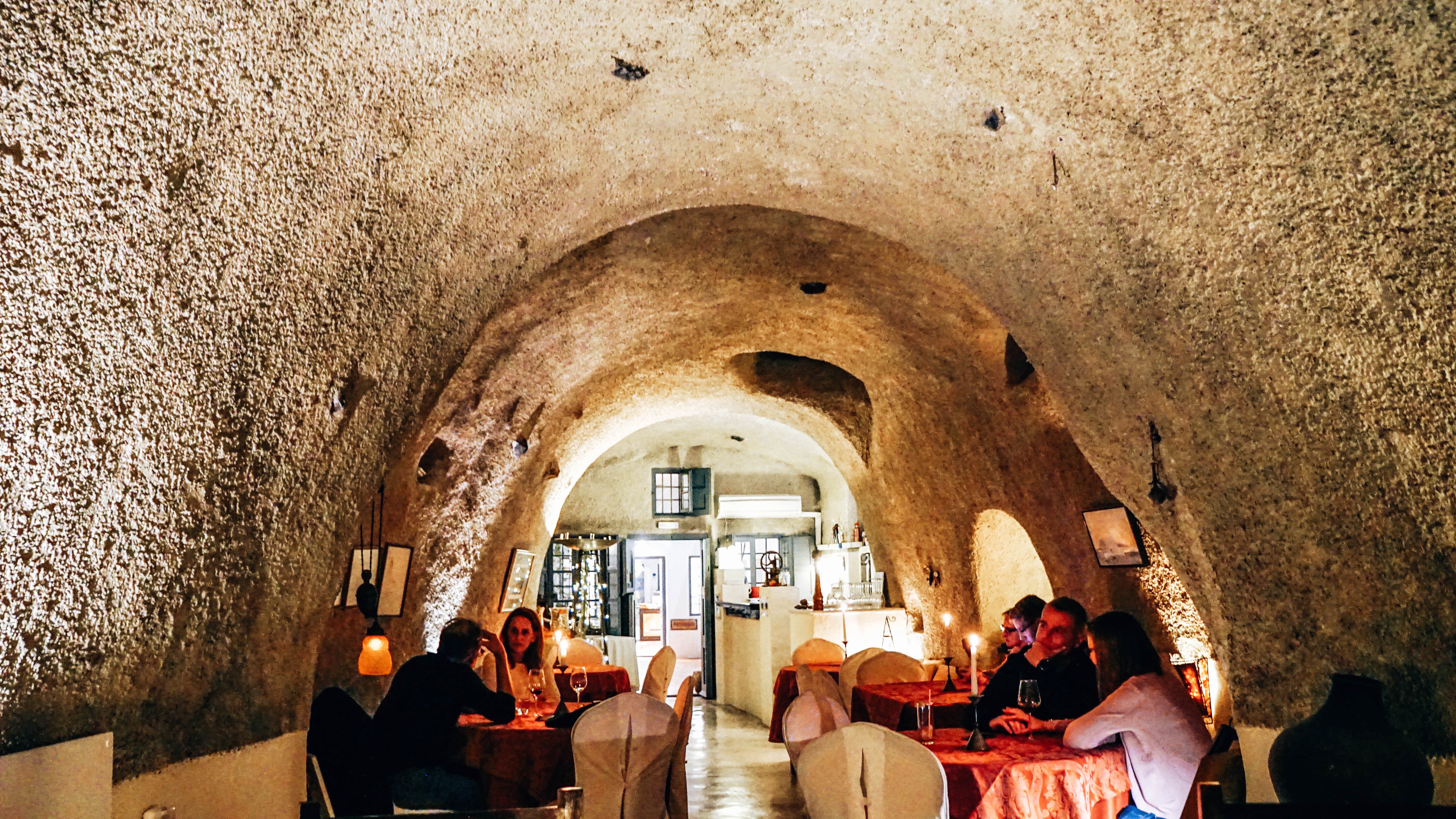 Overall
If you are looking for a stunning boutique hotel in Santorini you won't soon forget, you are definitely at the right place. The staff made you feel like you were family, rather than just another hotel guest, the views were insane and the unique wine bar for breakfast and dinner was my very favorite feature!