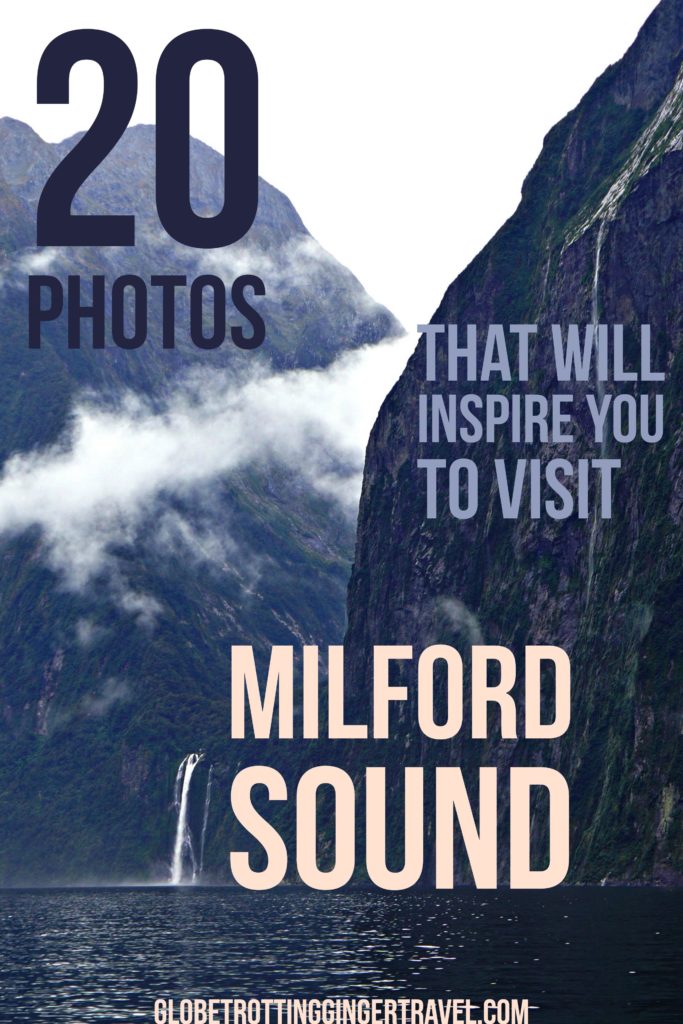 W hen asked what some of my favorite things about New Zealand were, Milford Sound always instantly comes to mind. I think it is a place so beautiful and so dramatic, that it almost just speaks for itself.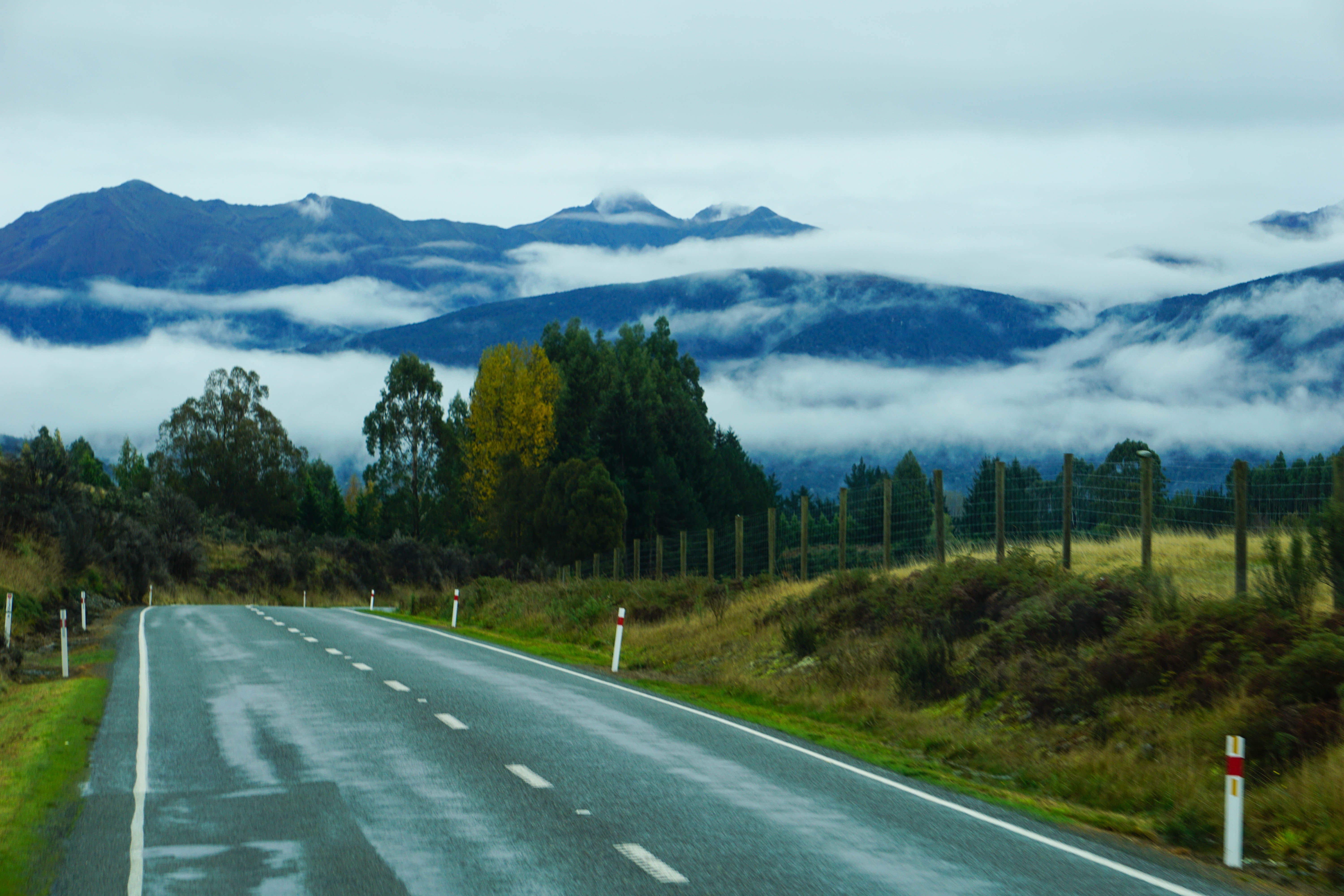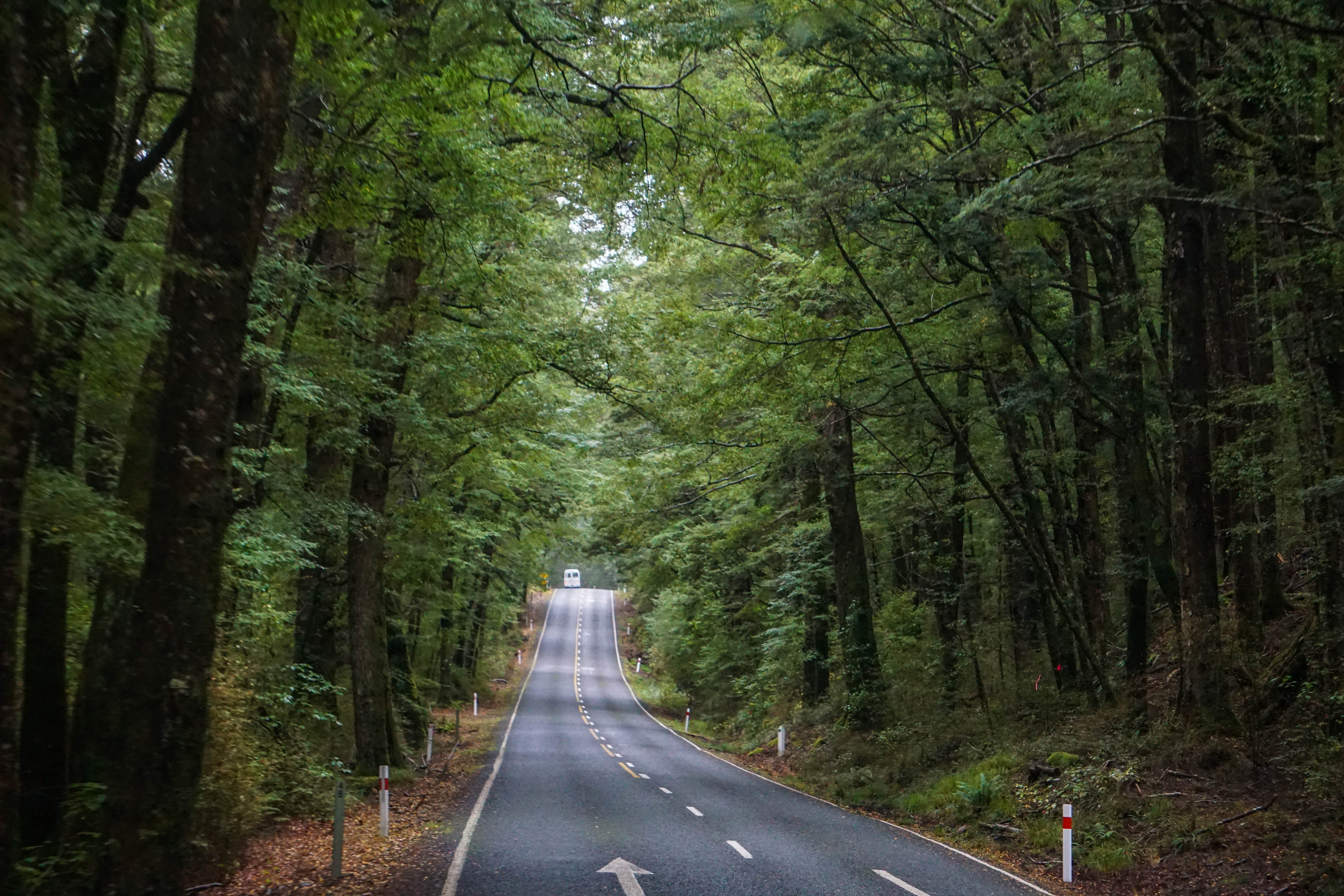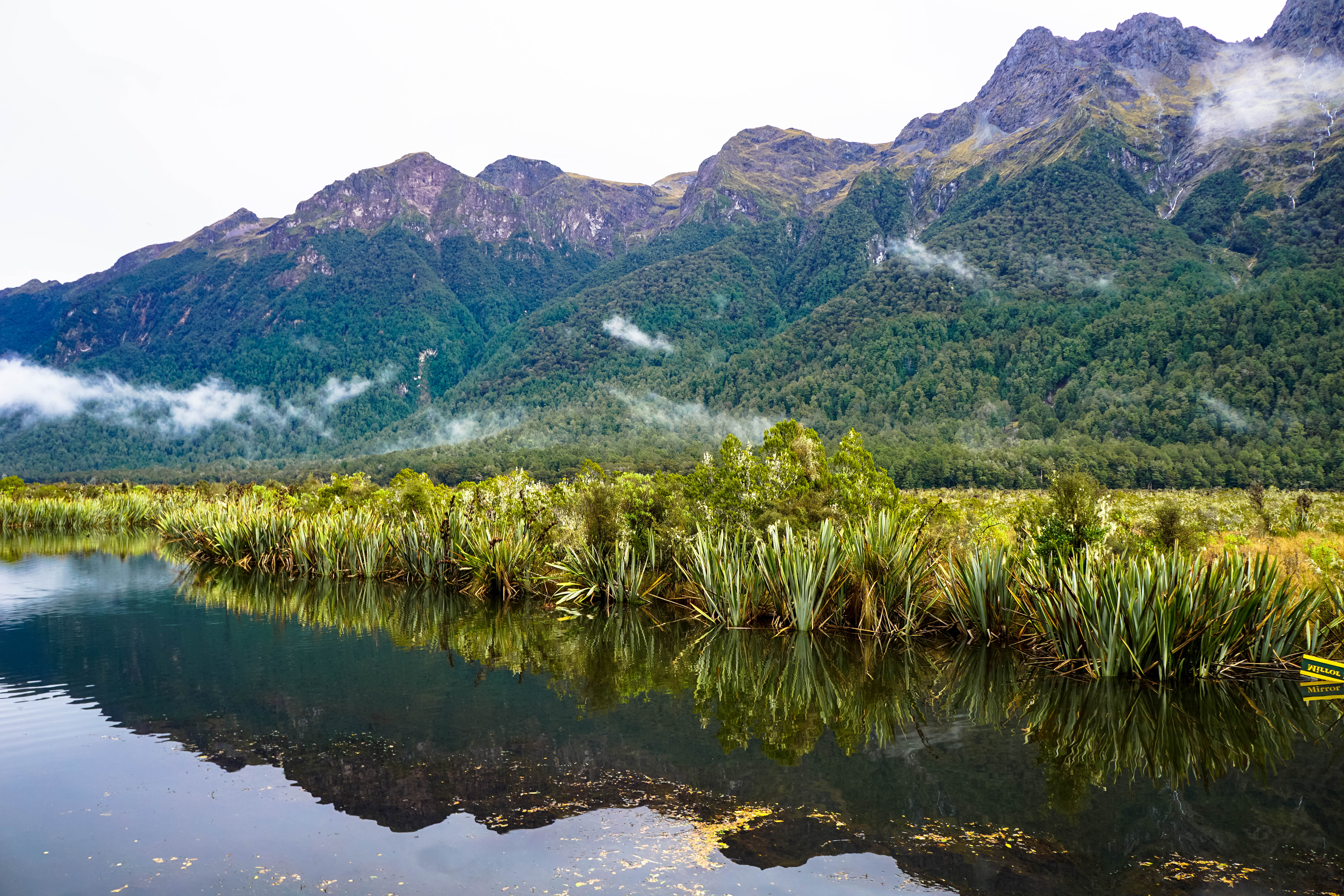 There are plenty of scenic stops on the way, including Mirror Lake!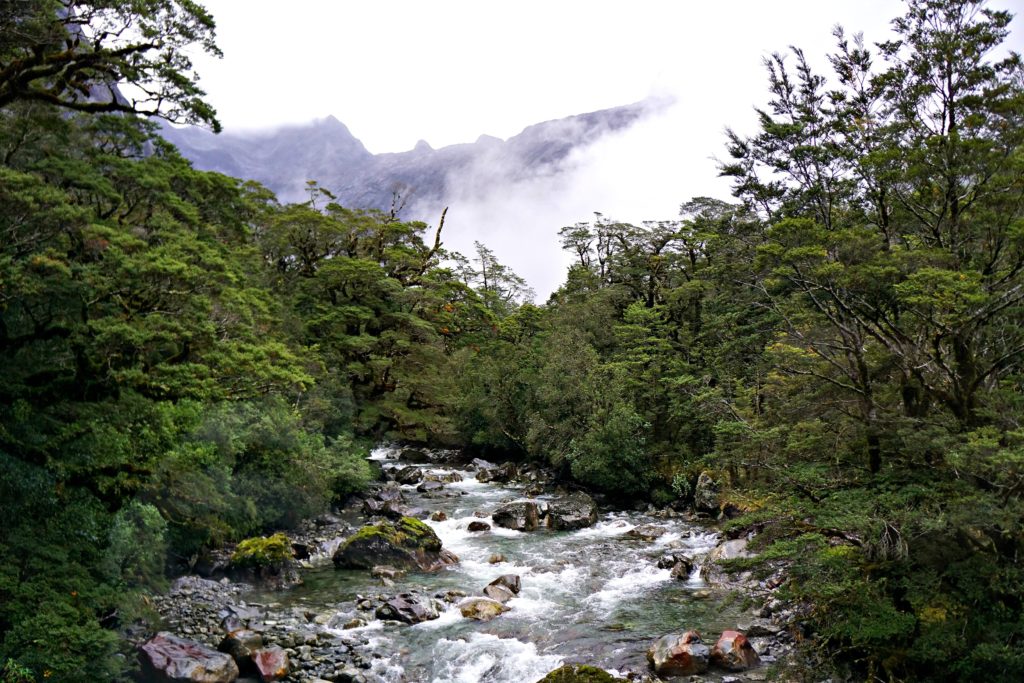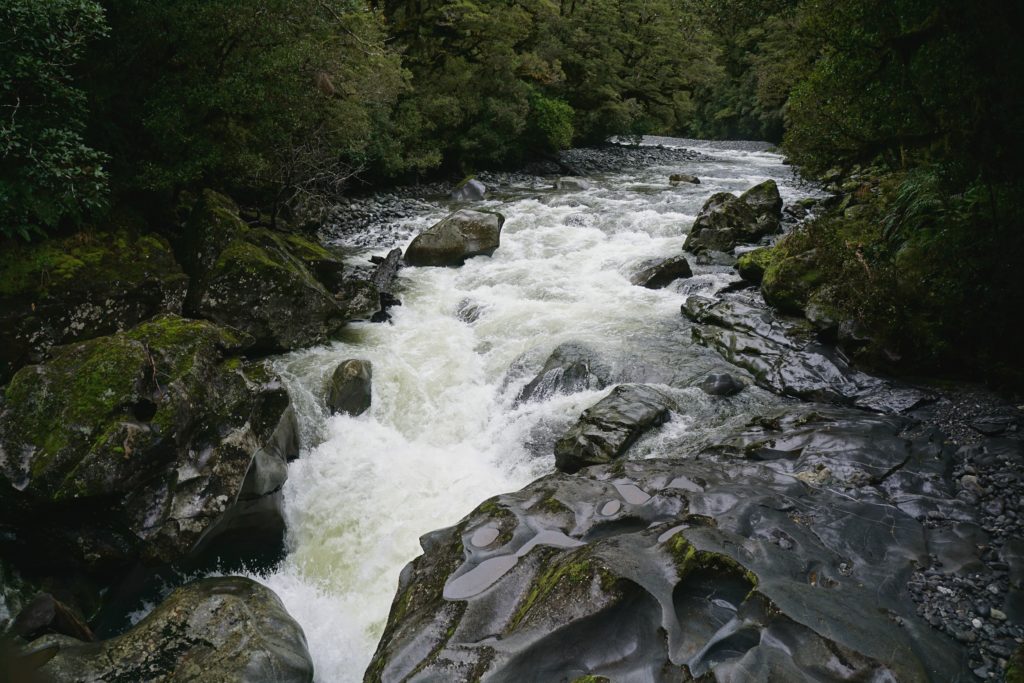 And waterfalls galore!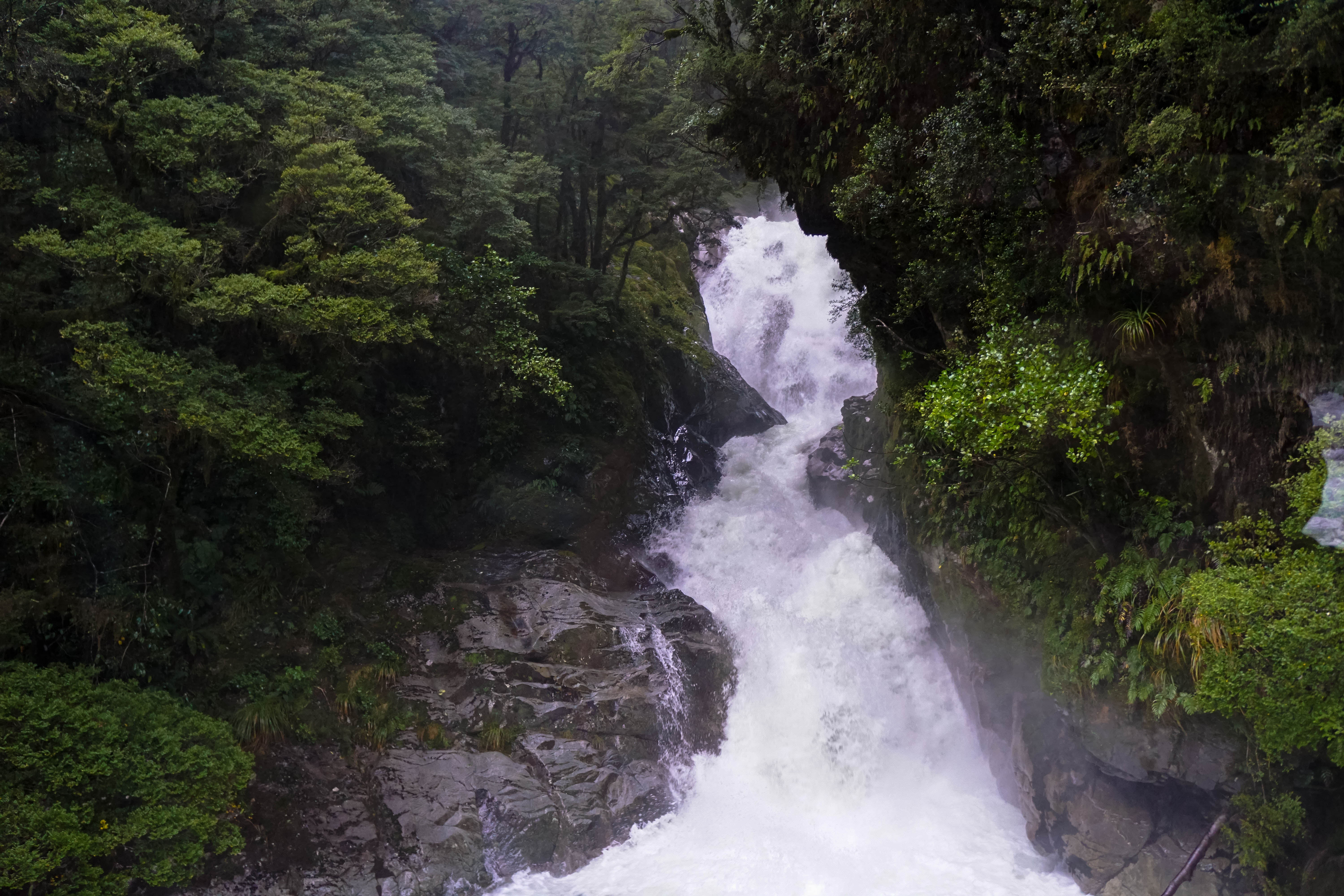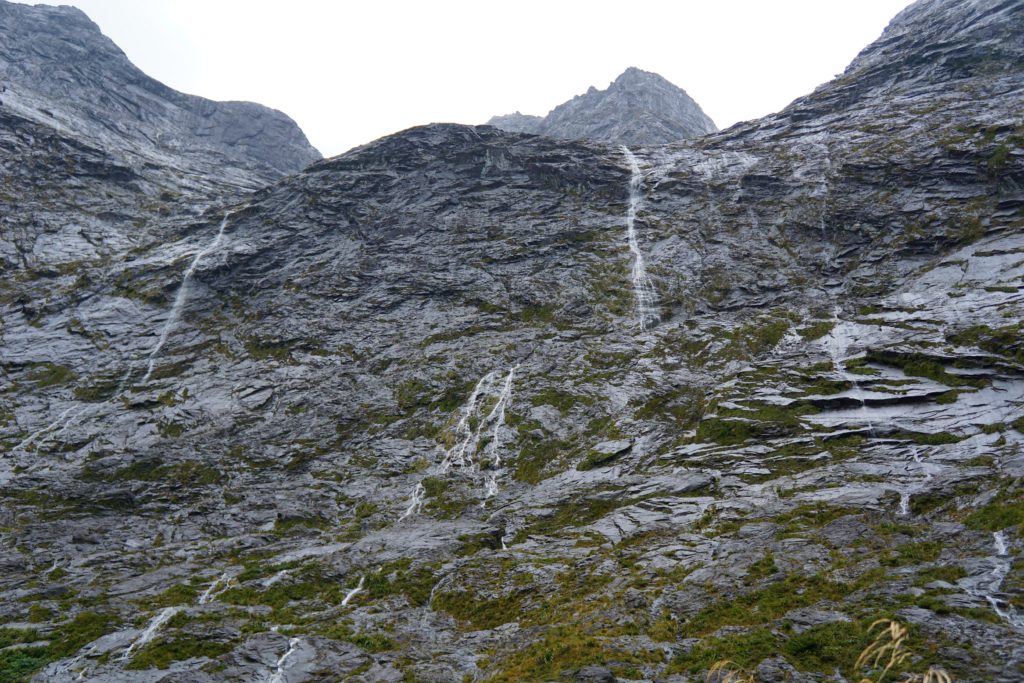 And when you arrive at Milford Sound, you will feel like you are dreaming.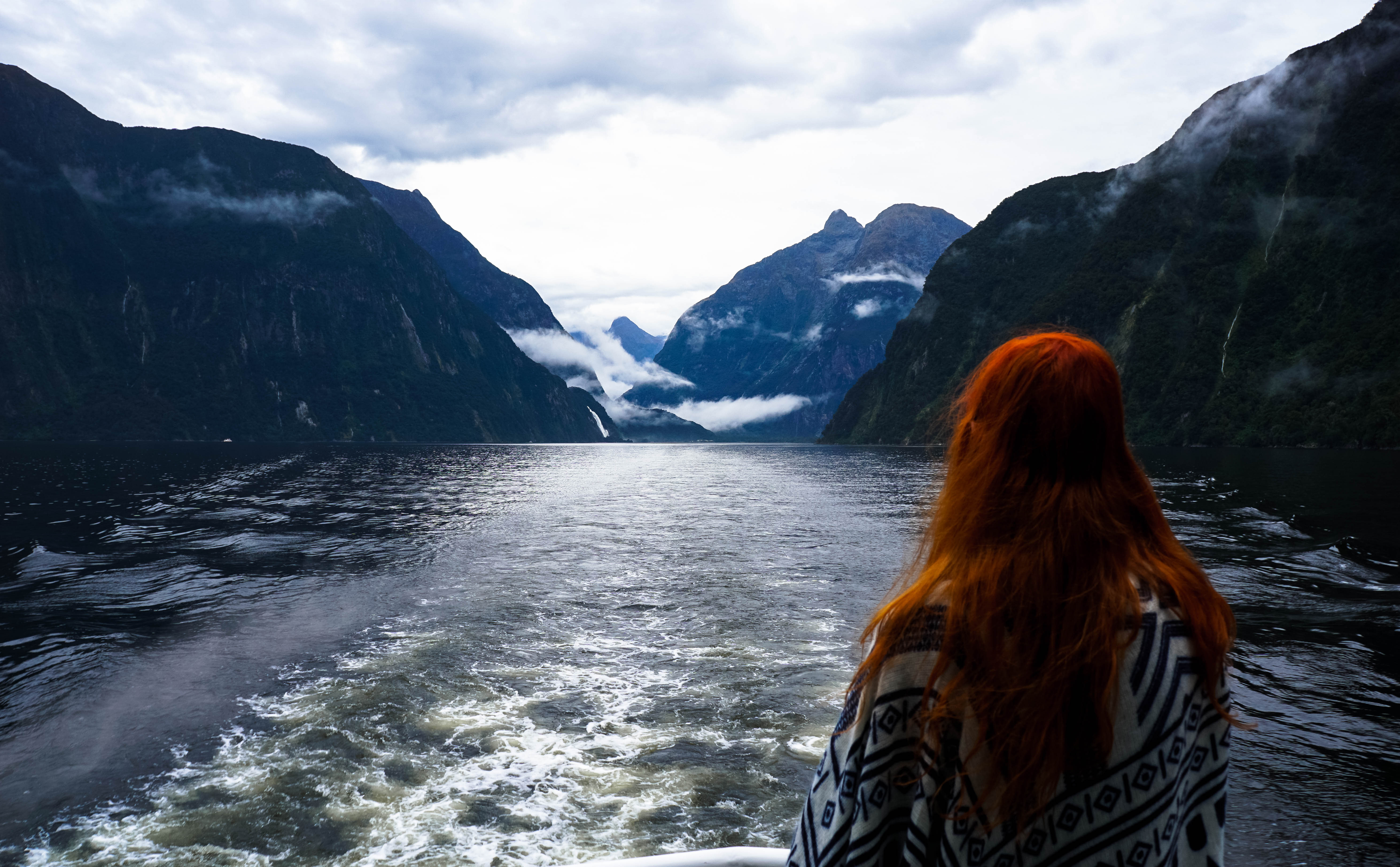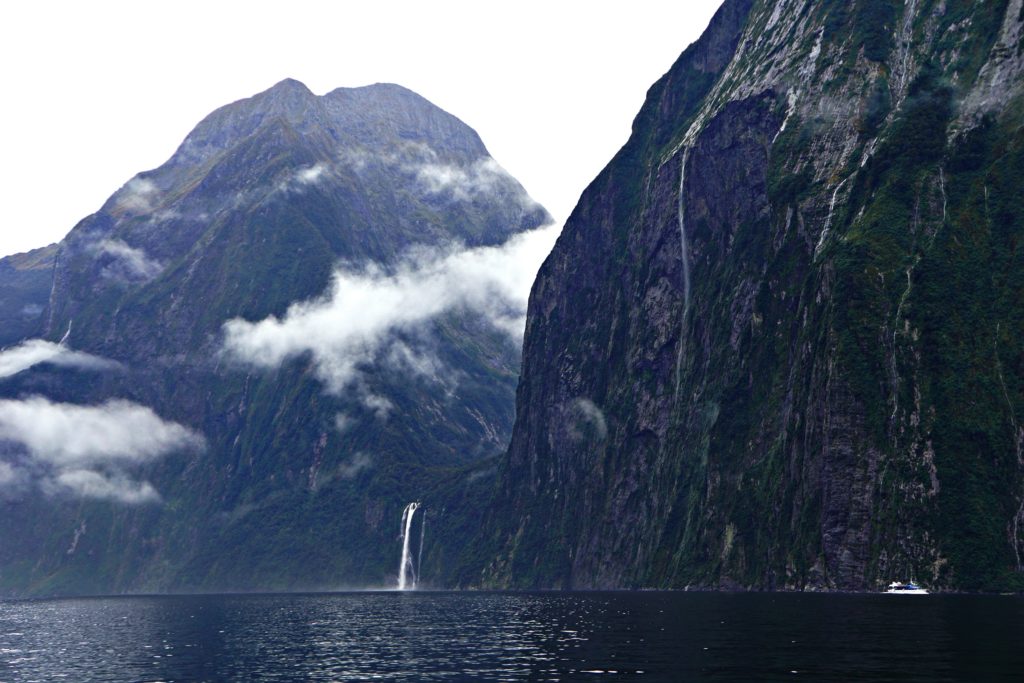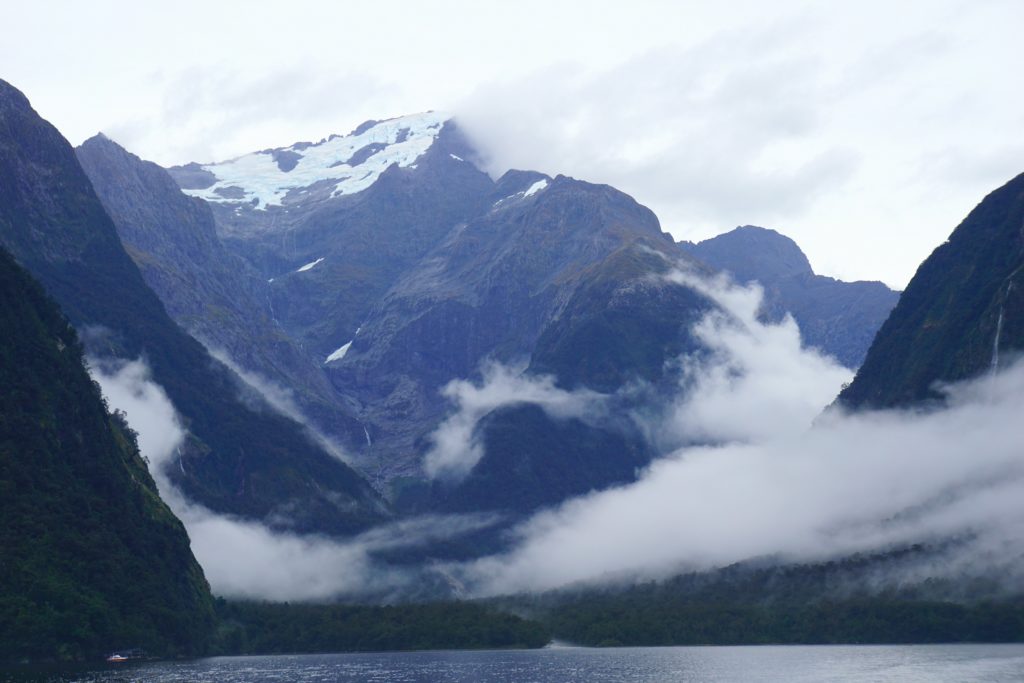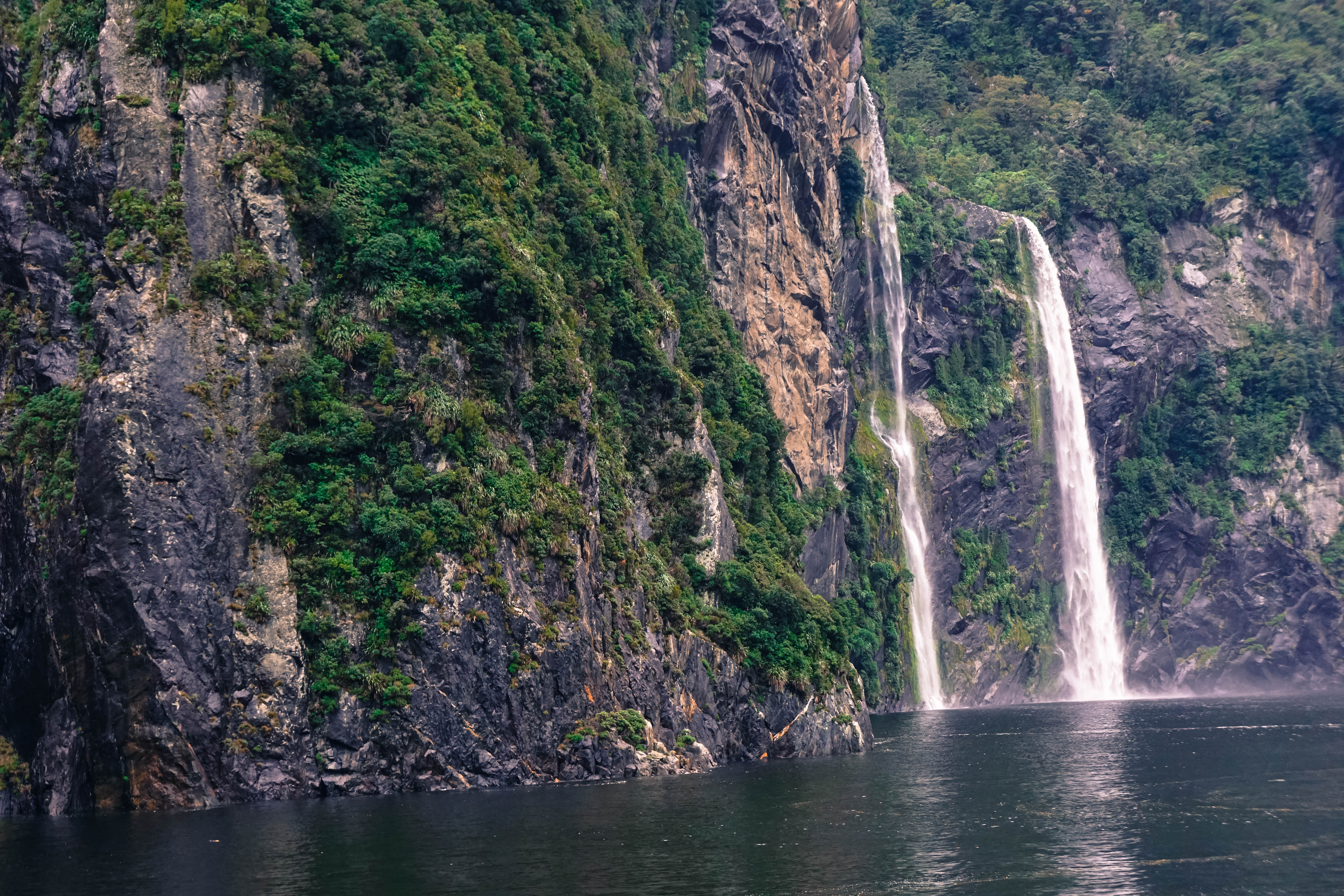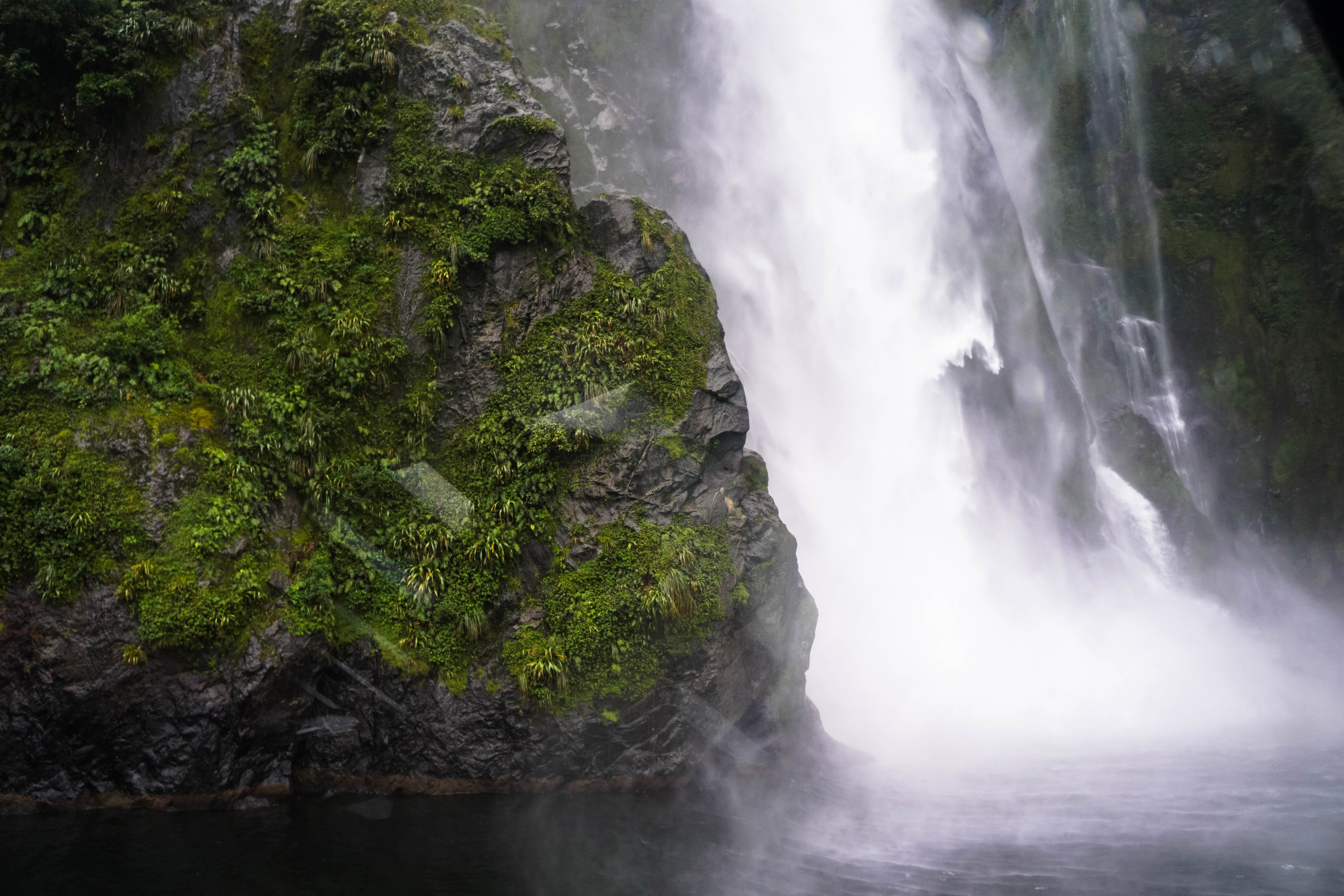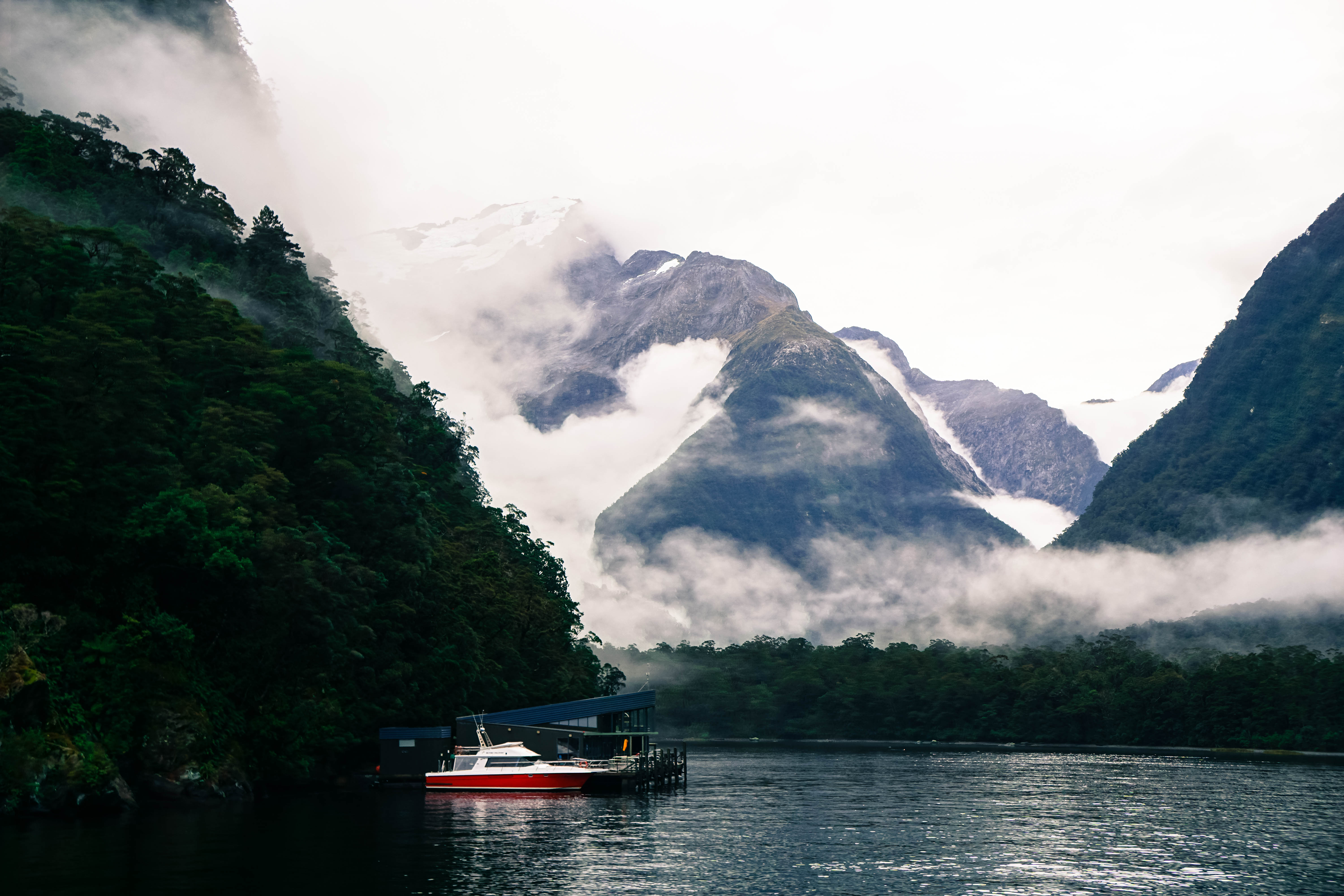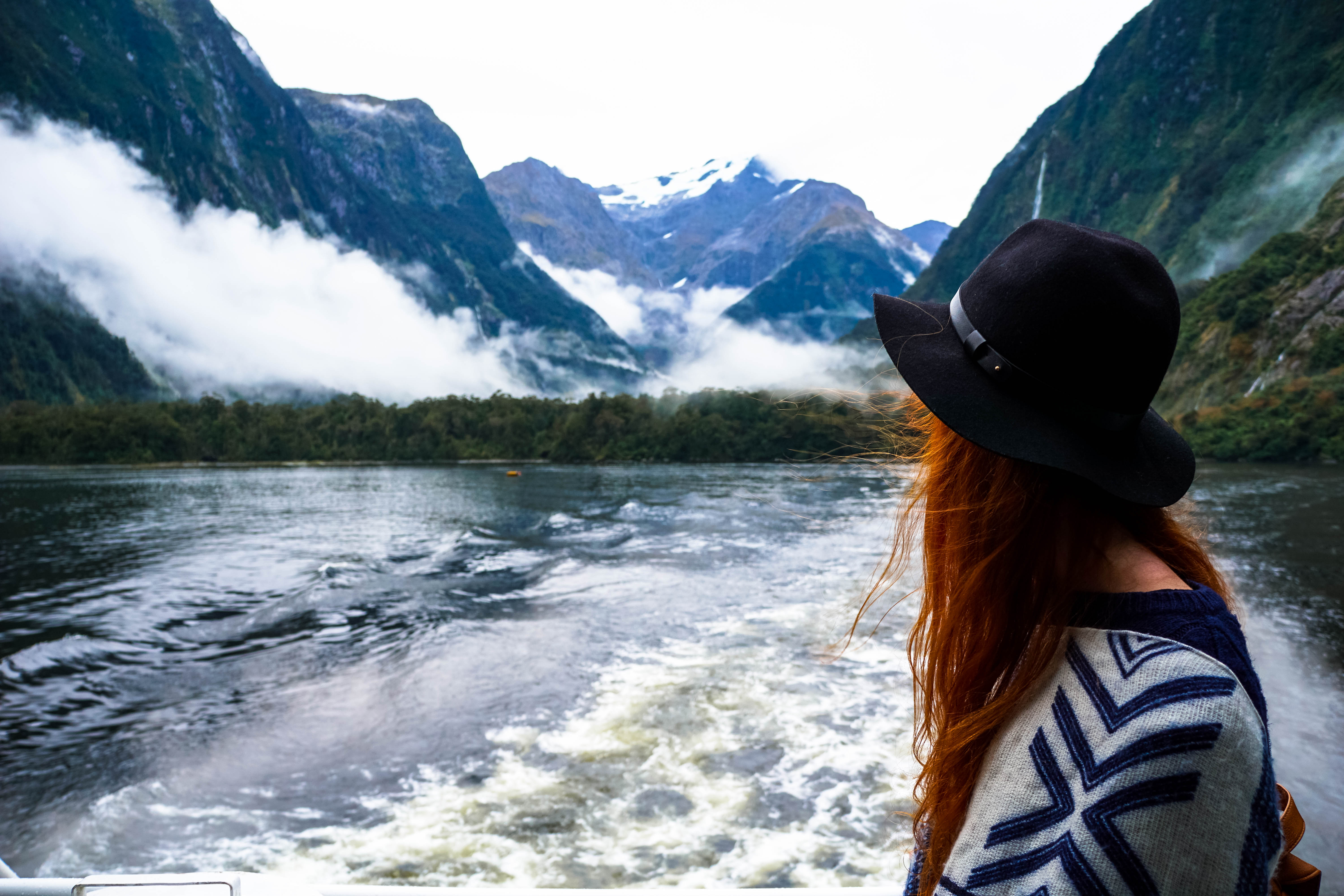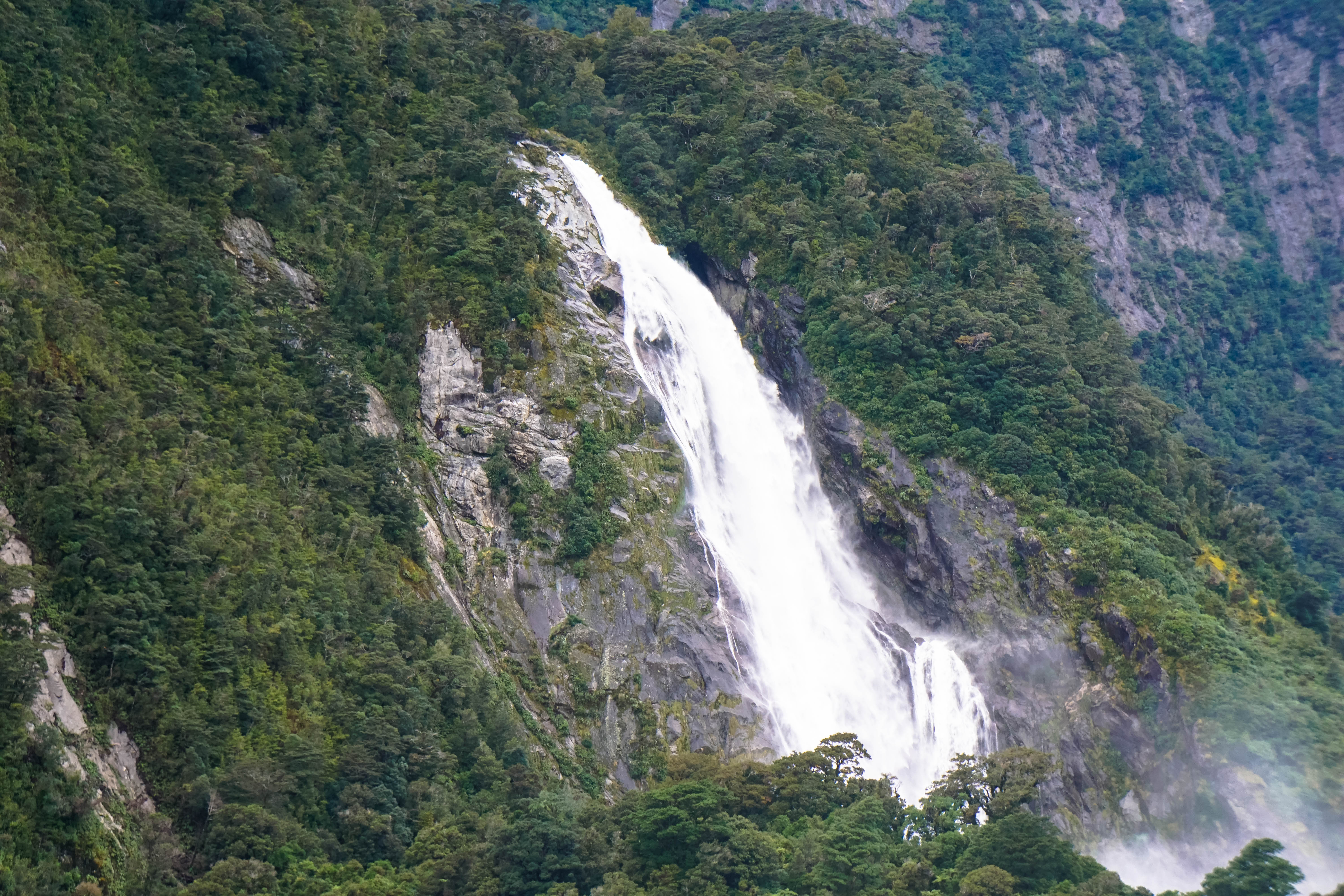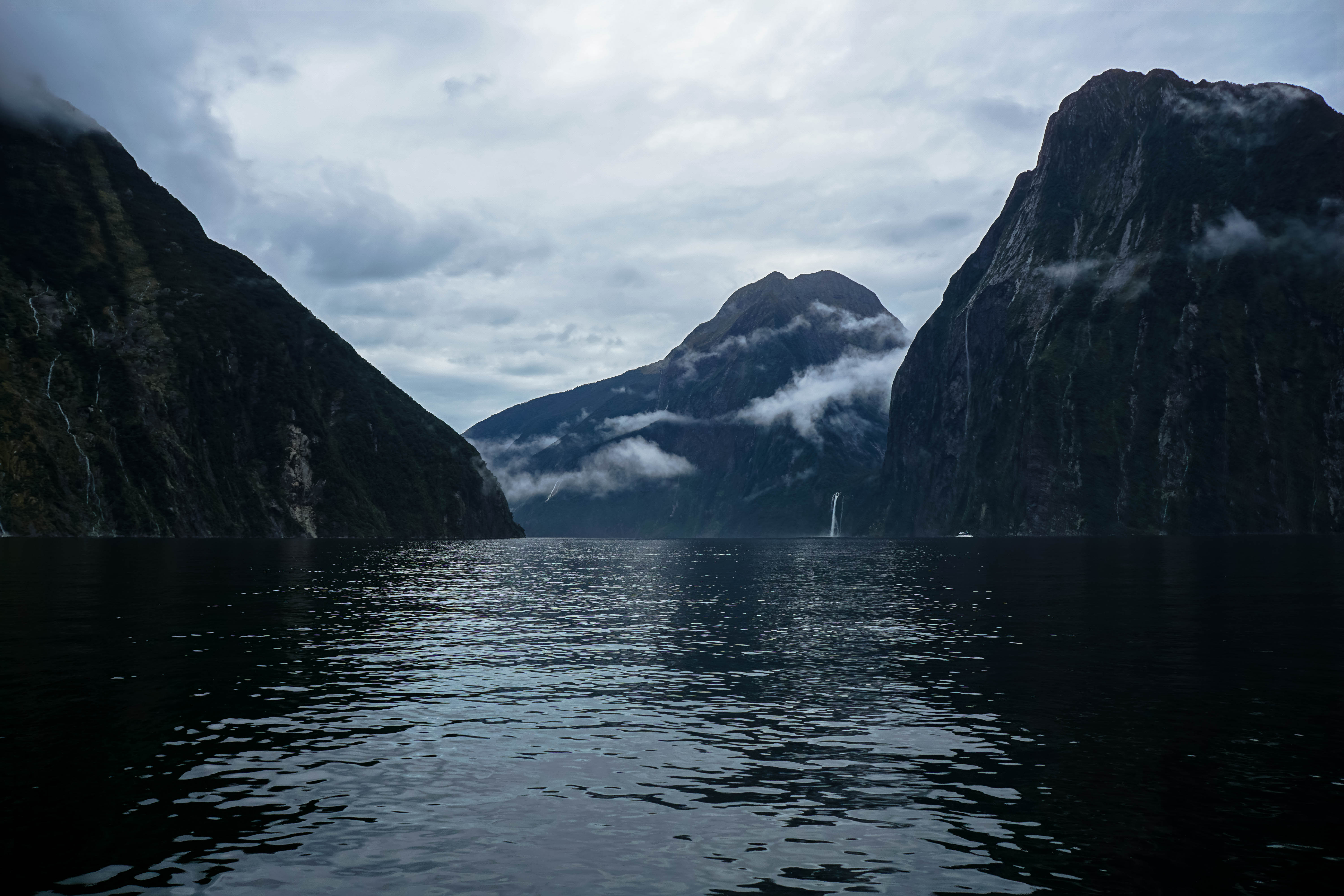 Milford Sound was one of the most beautiful places I've been and I definitely think you need to add it to your bucket list if it isn't on there already! I was a little bummed out it was a rainy day when I went, but then I found out that means more waterfalls… so win! These are also probably the most #moody pictures I have ever taken.
The drive is quite long from Queenstown and can take anywhere between 3 1/2 to 4 hours. There are many car rental options, but I opted to go on a tour with Jucy Cruise. Even though the drive is long, it is so scenic so you don't even notice and there are plenty of pit stops along the way for bathroom breaks, coffee and of course scenic views!
The Juicy Cruise boat has a Pita Pit on board so you can eat a delicious lunch while having phenomenal views. As much as I loved the pita, it was definitely hard to concentrate and eat my lunch with views like this every which way. My camera was glued to my hand the entire time!
At one point when I was outside, the captain came on the intercom and said we would be going under a waterfall so if we didn't want to get wet we needed to hurry inside. The people around me laughed and they all thought it was a joke. I was a bit dubious myself, but since my camera is not waterproof, I headed inside just in case. A worker nearby informed me that once the doors are shut, they are locked and can't be open again until after we are past the waterfall.
I happened to be by one of the doors, when suddenly all of these people came running and screaming up to the door and slamming on it! It was like something from a horror movie! I couldn't even open the door for them so I definitely wish I was sitting somewhere else… they must not have taken the announcement seriously either. So lesson to everyone: the announcements are not jokes and if you do want to run around under a waterfall because that does sound pretty dang epic, make sure to bring a change of clothes!
On the way back home, you can either take the tour bus back or if you want to splurge, you can take an airplane ride home! If you have a little bit of extra money, I definitely think this would be a cool experience and the views would be phenomenal!
Shop Milford Sound Essentials!